Christmas gift ideas inspired by Cape Town
A selection of unique and thoughtful Christmas gift ideas that don't cost the earth
Last Update: November 25, 2016
Anyone can buy a bottle of designer perfume, a box of chocolates or the latest iPod but Christmas in Cape Town isn't about how much cash you can flash. It's the simple act of showing the people most important to you how much you appreciate them. Your gift should be one of great time and thought, a gift that is personal to its recipient, an experience to be shared and, above all, the exchange of Christmas gifts should be meaningful.

Make a gift
By making a gift you're giving something that's special to you – your time. Fill up a jar with sweets and decorate it with a festive bow, bake a batch of yummy Santa Claus ginger-bread men or compile a photograph album full of treasured memories. Try our South African Malva Pudding Recipe.
Another fabulous idea is to pay a visit to Hout Bay's popular arts and crafts studio Clay Cafe to personalise ceramic bisques with your own designs and indulge in delightful views and homemade coffee and cake. Be sure to read Show me the Way to Clay Cafe.
Main Road | Hout Bay | Cape Town | +27 (0)21 790 3318

Sponsor a Child
There is a growing trend for people to give to others in need rather than to buy presents for the sake of it and making a difference to a child's life is one of the most rewarding things you can do. For a donation of R85 per month one learner will receive a placement in Cape Town based NGO's Shine Centre program for literacy and language development.
First Floor Pacific Place | Niekerk Lane | Claremont | +27 (0)84 615 4680

Cape Town Experiences
Harness wind and water, and launch yourself into the kitesurfing culture in Cape Town. High Five is your best bet when you are searching for some adventure. Give them a call for your ultimate ocean experience. You are bound to love the thrill of being in the air and ocean! Be sure to check out High Five Kitesurfing for some rad deals!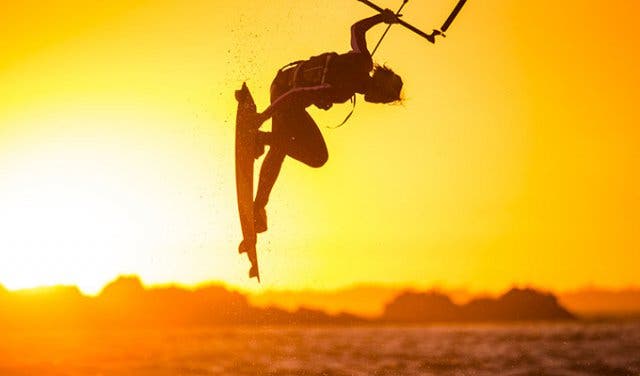 68 Beach Boulevard | Bloubergstrand | +27(0)72 902 7899
Waterford Wine Estate offer a unique chocolate and wine tasting experience headed by Kevin Arnold and Chocolatier Richard von Geusau who have created a series of dark and milk chocolates that pair with Shiraz, Cabernet Sauvignon and Natural Sweet wines. Get a taste for the best things in life at Waterford.

Blaauklippen Road | Stellenbosch | +27 (0)21 880 0496

Do something unexpected
Nobody likes to be alone at Christmas so invite friends that can't be with their families to celebrate Christmas day at your home or offer to babysit your friends kids so that they can enjoy the New Year Festivities. The Adderley Street Flower market is home to the largest selection of blossoms under one roof. Choose some exquisite flowers or surprise someone by giving their garden a 'horti-Christmassy' makeover.


Between Strand Street and Darling Street | Cape Town City Centre

Christmas Markets
Markets are great places to find inexpensive and unique gifts, and they offer a festive family day out full of Christmas treats and decorations. You'll find gifts including homemade goodies, kids toys, jewellery, fashion items, crafts and handmade Christmas ornaments. Read our selection of markets in Cape Town's City Bowl, in Cape Town's Winelands, in Cape Town's surrounds and in Cape Town's northern suburbs.
Shop locally without leaving home
If you don't have enough time to do all your Christmas shopping this year, online shopping is the way to go. Purchase trendy clothing, creative home decor and quirky gadgets and accessories made by local designers from online stores such as Superbalist.com and HelloPretty.co.za. You're guaranteed to find something perfect for your loved ones – and you can do all your shopping on your laptop or smartphone.
Indulge a hobby or create a new one
Buy gardening tools, cookery books, herb growing kits and arts materials or you might want to introduce your loved one to a brand new pastime just in time for the New Year. Visit Bead Merchants of Africa who stock beads of every shape and shade as well as how-to books and a gallery of jewellery and arty piece. Enrol the receiver in workshops so that they can learn how to get creative with beads and accessories.
223 Long Street | Cape Town | +27 (0)21 423 4687

Charity Shops
By shopping at charity shops you'll not only find bargain Christmas gifts but will improve the lives of aids sufferers, the terminally ill, children living in poverty or patients living with mental illness. Browse a wide selection of clothing, toys, second-hand books, modern decor, electrical goods and furniture. Read our overview of charity shops in Cape Town and surrounds.

Be sure to visit our shopping section for more ideas or check out our list of Christmas gifts from Cape Town.