Niche, Specialty and Unique Online Stores
Tiny teepees for the kids, a spin 'round the track for adrenaline junkies, and aFREAKa onsies for everyone.
Last update: 23 May 2018
Treat yourself to Mischu's signature Isabella blend of coffee from the comfort of your own home
Why get out of your pajamas to drink good coffee? The online store of Mischu, Sea Point's popular coffee showroom, allows you to buy their signature blend, the Isabella blend beans and capsules, as well as vouchers for your friends who are coffee connoisseurs and prefer to buy their own beans or capsules. Now, you can also get 30% of the Isabella Blend capsules, exclusively online.
Note: Delivery is free for purchases that are over R500, nationwide.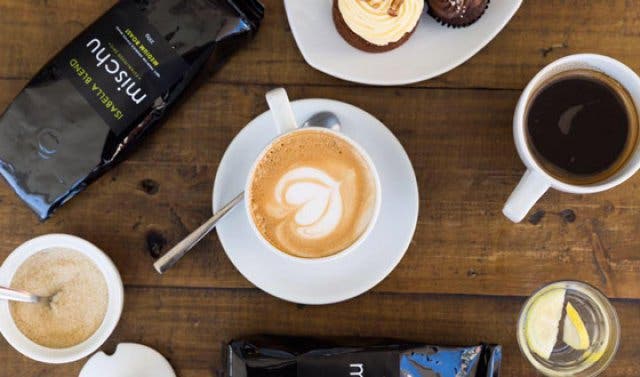 JUST LIKE PAPA
The ultimate gift shopping destination for super cool and high-quality items just became even cooler. Just Like Papa's new online store has launched and a slick user experience awaits. Whether its a nifty gadget for the outdoorsman or a stylish new addition to the home, browsing through this online store is bound to return options galore for gift shopping.
Note: Just Like Papa stocks a broad selection of unique and hard-to-find items of the highest quality.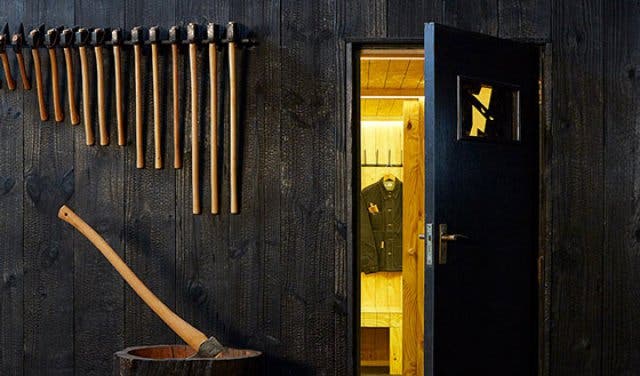 UCOOK
This dinner kit delivery service is the answer for everyone who is either too busy to cook or is culinarily challenged. UCOOK create packages that come complete with prepped (chopped and washed) ingredients and a recipe. All you do is follow the basic instructions of the recipe for a delicious meal in a short space of time.
Tip: Order UCOOK's Christmas meal (their collaboration with local chef Franck Dangereu), and spend more time with loved ones instead of craned over a stove.
Versethelabel.com
This beautiful local brand was born from the principals of quality, longevity and femininity. Founder and Cape Town resident, Shelley Lee, started her hand-stitch trade in the Karoo where she was taught the age-old craft of working with leather. Today, you'll be able to pop over to this incredibly modern and clean online store and make a few (many) purchases of a few truly lovely and superior products. Items range from cigarette rollie pouches (perfect for Capetownians, no?), belts, camera straps and belts to her hand-stitched handbag range.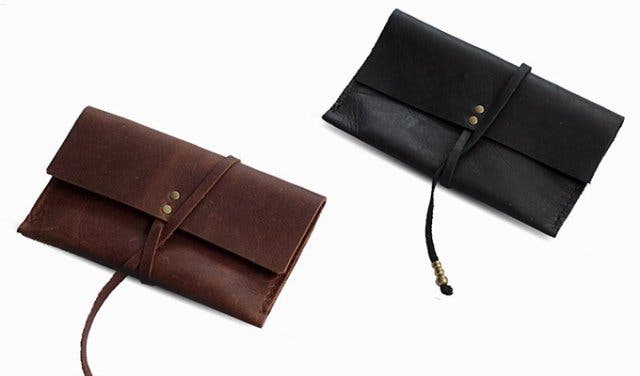 KinShop.co.za
It's a platform for up-and-coming local designers, artists and crafters and sells some of the most beautiful pieces of art and accessories you'll find anywhere. Their handmade clay lighthouses would be a welcomed addition to a kid's room. Put a tea light inside it and the ornament transforms into a night lamp.
Note: Delivery is free within South Africa (via Post Office).
The Gin Box
Perfect for the budding host or hostess looking for a reason have regular soirees. South Africa's only craft gin club sends it's subscribing members a box of craft gin, paired tonics, quality handpicked products, comprehensive distiller's notes and cocktail recipes. Note: You can sign up for a monthly, bi-monthly or quarterly subscription.


Datebox.co.za
If you're planning something special for you and your significant other, Date Box is worth considering. The company sends a package of secret treats and surprise for couples to enjoy. There are numerous packages to choose from: a naughty but nice option, chocolate- and coffee-tasting package, movie night kit and other festive themed boxes.
Note: The Date Boxes take 2-5 days to arrive after being ordered, do keep that in mind.
Biltong Making Kit at Beerlab
Crack open a cold one and pair it with a South African favourite; biltong. This online shop supplies brewers with quality ingredients and equipment to make their own hop drink but the fun doesn't stop there. DIY guys and gals can produce their own dried cured meat with the biltong making kit available on the Beerlab website.
TIP: Beerlab has a number of recipes for Pale Ale, Pilsner, Stout and Weiss beer. The store also has a comprehensive recipe for making biltong
Love Milo
This local homeware store has a cluster of decór, furniture, stationery and toys. Each item pays homage to the country it hails from, whether highlighting nature, our diverse cultures, or by utilising precious minerals found in our land. The Dragonfly napkin set is the perfect gift for the tasteful homemaker looking to add some refined excitement to their dining set.
Tip: Pick up the message mugs: They are porcelain cups, that come with a ceramic pen, so you can scribble love notes and encouraging messages to loved ones.

Egos.co.za
This online gift store has an array of unusual and unforgettable ideas that will replace a physical present with vouchers for memorable experiences. If you, or someone you know, has the need for speed, book a supercar track driving experience. Take a Ferrari, Porsche or Lamborghini for a few laps around a racecourse in either Cape Town or Johannesburg.
Note: you can also buy a package that allows you to race world-class one-seater race cars around a racecourse for up to an hour.
RoastinRecords.com
You're sure to find your favourite musician's album in one of the endless virtual aisles jam-packed with the coolest LPs. Their selection includes classics like Bob Dylan's New Morning, Emergency on Planet Earth by Jamiroquai, as well as local favorites like Felix Laband ( Dark Days Exit, Deaf Safari and Bag of Bones).
Note: There are three shipping options: domestic orders via the post office take 1 - 10 days; courier packages take 1 - 4 business days; and vinyls are carefully packed and shipped in a custom box.


Clever Little Monkey
It carries baby and kids bedding, furniture and decor. Expectant parents can get their nurseries ready or let your toddlers personalise their rooms with creative wall art and decals. The child-sized teepees this local store stock will make any sleepover a whole lot more exciting.
Note: delivery is free across South Africa for purchases over R400.


---
Satisfy your cravings and get online vouchers at Asami's Sushi and Chinese.
Also check out the Cape Town Black Friday specials and our festive gift list.
---
For more information on additional unconventional market experiences, have a gander at our listing of Cape Town City Bowl Markets or Markets in Cape Town and Surrounds. If you want something special to treat your sweetheart, take a look at these romantic gift ideas.
---
Use our events section for an up-to-date overview of what's happening in the city, suburbs and dorpies. Join our newsletter and add us to your mobile home screen for the ultimate guide to discoveries in Cape Town.
Follow and like us on Twitter ❤ Facebook ❤ LinkedIn ❤ Instagram ❤ Pinterest for updates.