Non-dairy yoghurt? Fillet for under R100? The V&A Food Market Brings You Cutting-Edge Street Food
With 42 artisanal street food and retail vendors, affordable prices and free live music on weekends and public holidays, the V&A Food Market is breaking new ground at the Old Power Station
In 1882, the Old Power Station brought power to the Cape Town dockyard. Today, this powerhouse of innovation is still generating bright ideas through the V&A Food Market – an artisanal street food market that brings together locally produced products, cutting-edge concepts and affordability together, seven days a week, in the heart of the V&A Waterfront.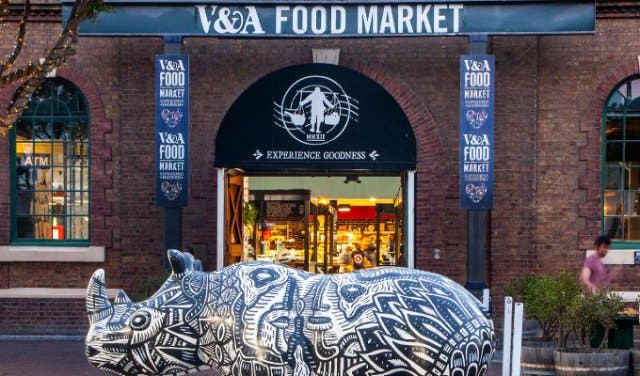 NOT YOUR AVERAGE FOOD MARKET
Let's be honest, Cape Town is not short of weekend food markets. What it does lack is a bold, innovative space where food enthusiasts and street food entrepreneurs come together to enjoy the best artisanal street food, seven days a week, and for under R100 (mostly). And that's not to mention the two full-service bars, live music on weekends and public holidays, and speciality stores like the Bottle Bank, which sells almost 100 local craft beers, 20 South African gins and four local vodkas (you can also order their goods via Orderin.co.za).
The market, which has received a Certificate of Excellence from Tripadvisor, gets an average of 6000 visitors per day, which adds up to 2.2 million visitors per year.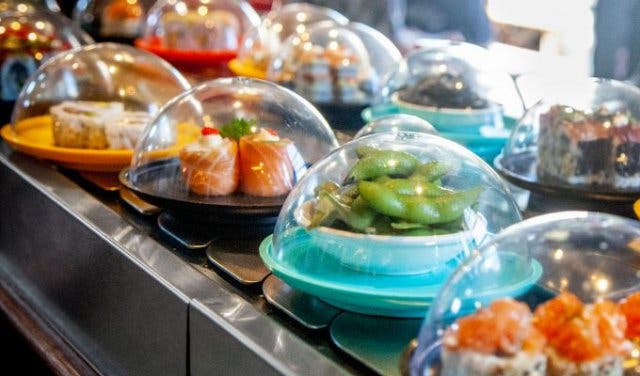 WATCH: ALL THE TREATS YOU CAN EXPECT TO TASTE:


Note: Make sure to check out the market's newly launched website.
A NEW CONCEPT IN FOOD MARKETS
The concept behind the market is as much a fusion of ideas as the dishes and delights it offers. The V&A Food Market brings together the affordability of street food with the unique, fine dining styled offerings of artisanal food so that the man in the street can afford a unique food experience. We're talking R30 for a healthy Vietnamese rice paper roll that includes salmon and avocado and a peanut sauce, R40 for four rainbow rolls from Sushi to Go and R95 for 500g of steamed West Coast mussels. And what better place to experience this than in the first building to bring power to Africa, and in an area that celebrates South African innovation, along with its crafty neighbours, the V&A Watershed.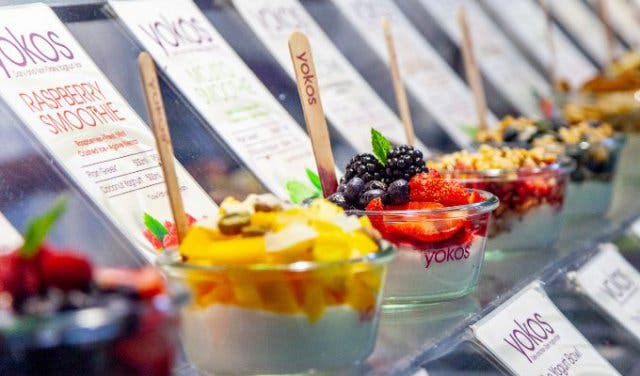 ARTISAN STREET FOOD YOU CAN ACTUALLY AFFORD

Collectively, the 42 vendors that operate daily from this bustling indoor space cover every food style and trend, from artisanal ice cream and macaroons, raw food, African cuisine, sushi, and Indian tapas to sizzling steaks and fresh oysters. Individually, each vendor and concept brings something new to the dining table. Like Unframed Ice Cream, who make vegan and dairy ice cream and sorbet. Then there's Yokos, a yoghurt smoothie bar that not only makes its own yoghurt but creates smoothies and bowls to cater for any meal or palate, including a delicious non-dairy coconut yoghurt. So yes, vegan delights are as much on the menu as Halaal treats and sweet-toothed specialities.
You'll be surprised just how much variety and space this industrial space offers. Even the brands you know and love, like The Knysna Oyster Company and Hokey Poke, might surprise you with their menu and prices, each curated to offer the finest food at the lowest prices.

There's also Tom&, which is a speciality burger and chicken shack owned by Gavin Hagger from Jerry's Burger Bar fame. Tourists should probably check out Afrika Bites, who serve up traditional South African pap, samp, stew and chakalaka. If you're in the mood for Mexican fusion, Dos Banditos offer tacos, tortillas, nachos and burritos.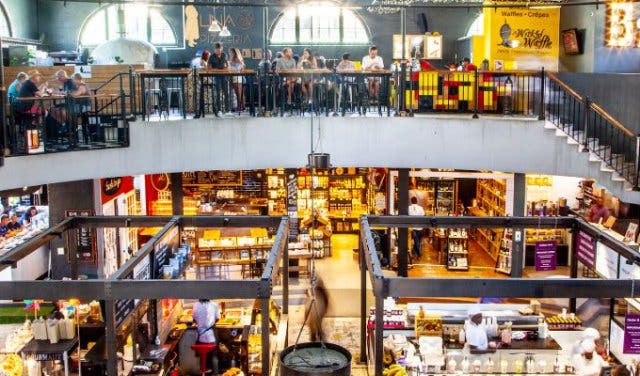 THE PERFECT LOCATION TO POP PAST
Now five years young, the V&A Food Market is the perfect place to pop in and out of when you're at the V&A Waterfront. In fact, that's the whole point. Pop past for a coffee and Italian pastry on your way to the Aquarium and then pop back later for a wood-fired pizza from Nonna Lina on your way to the shops. And maybe a craft beer on your way home, via a taxi that is. And if you don't make it to the shops in the first place, don't stress because there are plenty of crafty little gifts to buy, from beautiful cast iron teapots at Nigiro Tea Merchants to luxury, hand-crafted chocolates from Le Chocolatier.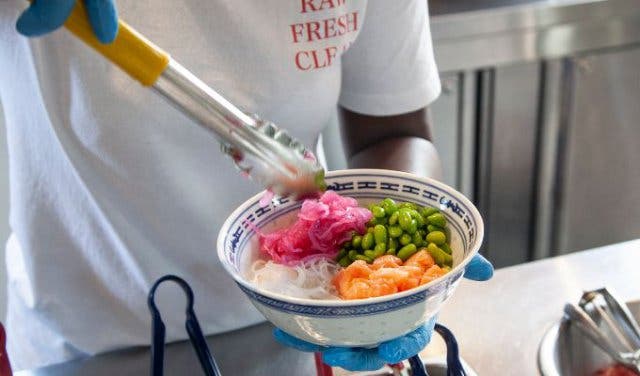 WHERE YOU FEEL FREE JUST TO BE

The market works hard to add value to families and locals, not just tourists with dollars and euros to burn. That's why it works closely with vendors to make sure their menus are on trend and within budget. It also offers ample tables and seating both outside, where you get to enjoy spectacular mountain and harbour views, as well as upstairs, where 2 fully-stocked bars are perched high above the action below.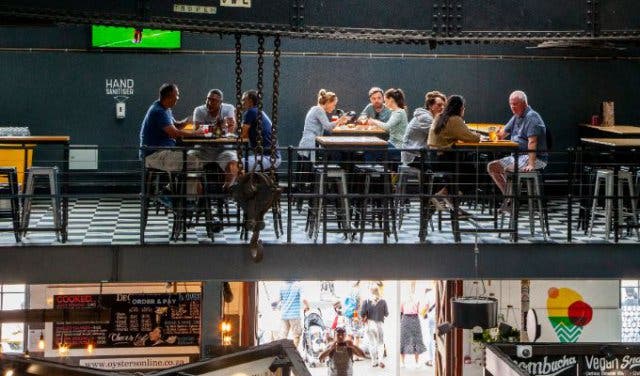 The market is open every day and the hours are Sunday to Thursday 10am until 7pm; Friday and Saturday 10am until 8pm (May-October) and Sunday to Thursday 10am until 8pm; Friday and Saturday 10am until 9pm (November-April), so it's easy to pop past and pop an artisanal treat in your mouth or shopping bag, on your way home.

Tip: The nearest parking is located at the Portswood Parking entrance, opposite the Aquarium, which costs R10 for two hours.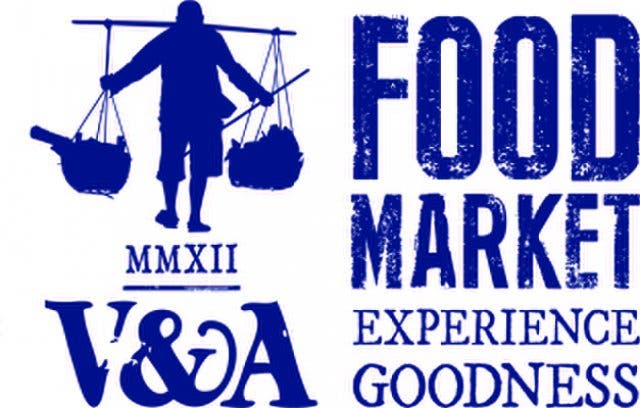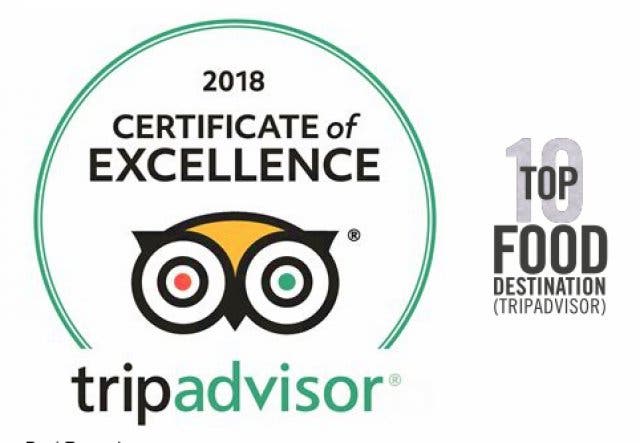 ---
Picnic on the lawns to the sounds of jazz at the Kirstenbosch Craft & Food market.
Tea drinking culture is changing. Come taste its new flavour at Royaltea, a Tuesday treat to share with a friend at this tea special.
Every Friday, watch the free sunset series at Battery Park.

See some great up and coming musical talent for free at the Mercedes Summer Session
Want to discover Cape Town's hidden gems and spaces? From unique venues to host your next function and top spots for a memorable year-end party to something different for your next birthday party and the best rooftop bars to take in the mountain views, we've got you covered. If you're a market fan, particularly a handmade market fan, have a look at the Country Craft Market.
For business accommodation with excellent harbour and Roggelbaai Canal views (the canal cruiser even goes straight through the property), take a look at the nearby and ultra-unique Harbour Bridge Hotel.

Have a laugh five days a week at the Waterfront's Cape Town Comedy Club.
2019 markets update: And from the market named after a dog to a slow market in Langa, there's lots to see at these City of Cape Town markets. We've also curated outstanding and out of town markets worth travelling for.
---
Use our events section for an up-to-date overview of happenings in Cape Town. Also, don't forget to subscribe to our newsletter.
Follow us on Twitter, like us on Facebook connect with us on LinkedIn, check out our photos on Instagram and follow our Pinterest boards for updates on what's happening in and around the Mother City!