3 traditional Cape Town Easter recipes
Hot cross buns, pickled fish, and braaied snoek (plus pro tips on how to get ingredients delivered during lockdown)
Nothing says Easter time in South Africa more than a classic snoek braai or a spiced hot cross bun slathered in butter and filled with delicious homemade pickled fish. We've got great news: not even lockdown can get in the way of your feasts. Learn how to make these traditional Easter treats and how to get all the ingredients delivered to your door.
CAPE MALAY PICKLED FISH
Easter just isn't Easter in Cape Town without a serving of pickled fish. Although the history behind this delicious Cape Malay dish is unclear, it's as old as Cape Town itself. We asked two Cape Malay chefs, Heinrich Koen and Andre Hill, to share their recipes (including one surprising veggie option) for Easter-ready pickled fish.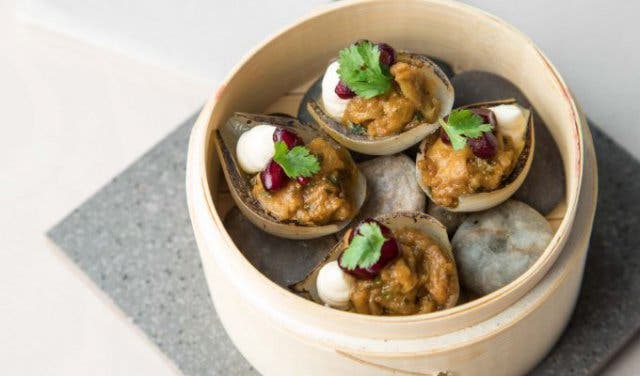 SWEET SPICED HOT CROSS BUNS
Slather up your hot cross buns with a stick of butter, load them up with tangy pickled fish, or toast it over the braai and spread over your favourite jam. This is a versatile Easter dish no South African should do without at Easter time, and you can easily make it at home with our traditional hot cross bun recipe.
THE ULTIMATE SOUTH AFRICAN EASTER MEAL
There are few things more South African than cooking over a flame, and few things more Capetonian than snoek. Pair these together, and you get the ultimate Easter meal: braaied snoek. . Take a page right out of Jan Braai's 2011 cookbook, Fireworks, and learn to make a delicious braaied snoek with Apricot Jam and sweet potatoes.

GET YOUR EASTER INGREDIENTS DELIVERED
Most supermarkets are open for essential services during lockdown, so you can grab food items without much difficulty. However, it's possible to get all the ingredients delivered to your door.
The ABALOBI fishing app connects small-scale fisheries with local buyers who are looking for quality fish. Get fresh fish delivered to your door in 24-48 hours through the ABALOBI Marketplace app.
No Easter dish is complete without the spices and you can get these delivered too with YuppieChef. From smoked paprika to garam masala, you can order all the spices needed for your Easter dishes on the YuppieChef website.
An easy way to get the basic ingredients such as olive oil, salt, pepper, flour, milk and eggs is with the convenience delivery app OneCart. The app allows you to order items from multiple major chains like Pick n Pay, Woolworths and Food Lovers Market at the same time.
---
7 simple, fun and not too messy recipes to make with your kids in lockdown.
Keep up with the latest coronavirus updates.
You can still live a little: check out the events and things to do in lockdown.
Every day we're sharing some positive news in our lockdown diaries.
Need supplies? Get your groceries and essentials delivered to your door with these delivery services that are operating during the lockdown.
---
Use our events section for an up-to-date overview of what's happening in the city, 'burbs and dorpies. Join our newsletter and get quick access on the go by adding us to your mobile home screen for the ultimate guide to discoveries in Cape Town.

Follow and like us on Twitter ❤ Facebook ❤ LinkedIn ❤ Instagram ❤ Pinterest for updates.