Scuba Diving: Daily Shore and Boat Dives from the V&A
Beginner to advanced PADI scuba diving courses, prices, trips and exclusive 15% reader discounts on trips with Ocean Experiences
Last updated: 30 October 2018
Small group dives from shore or boat. Exploring coral reefs, shipwrecks or kelp forests in both the Atlantic Ocean and False Bay. Our friends at Ocean Experiences specialise in awesome adventures every day. Have a look:
WATCH: ULTIMATE OCEAN EXPERIENCES

Ocean Experiences offers a whole range of cool experiences to tick off your bucket list.
Naturally, scuba diving is one of their most popular adventures. And whether you're a beginner wanting to learn or an experienced diver looking to do advanced courses or go on awesome dive trips around Cape Town, you'll want to talk to Ocean Experiences.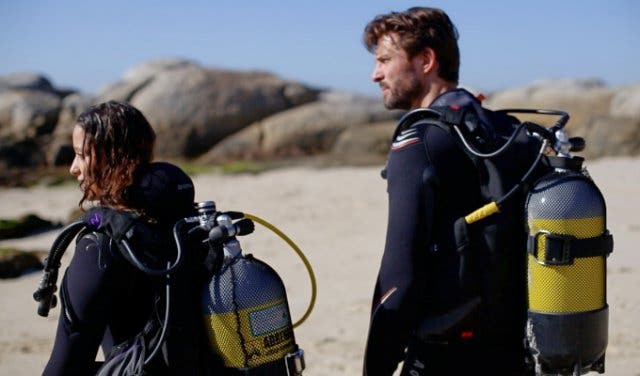 UNIQUE SCUBA DIVING EXPERIENCES
What sets Ocean Experiences apart is that they create intimate and rich diving experiences across the board. There are no overcrowded boats here, trips are limited to six divers (two non-diving passengers are allowed) and the focus is on creating personal, educational and fun experiences.
They're a 5-star PADI dive and freedive centre with a 100% safety record, and they offer diving in both of Cape Town's oceans, with special shore or boat diving packages that allow you to experience the richness of the area's marine life.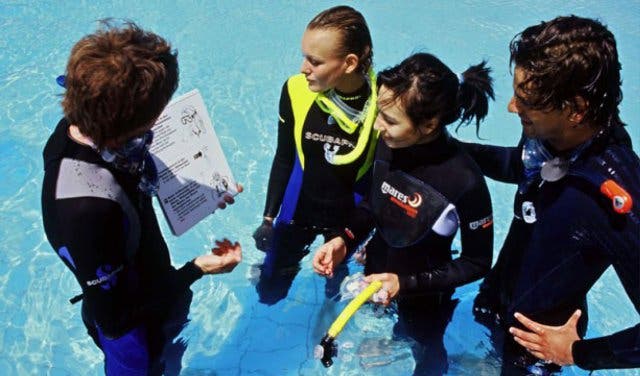 LEARN TO DIVE
For beginner divers, the PADI Open Water Divers course is a three-day tour that includes among others all your training, registration, confined water (swimming pool) sessions and four qualifying dives. And, if you just want to test scuba out to see if it's for you, you can opt to do the PADI Discover Scuba Diving courses first, which is full training with a PADI pro in a swimming pool and one open water dive, before deciding to get qualified.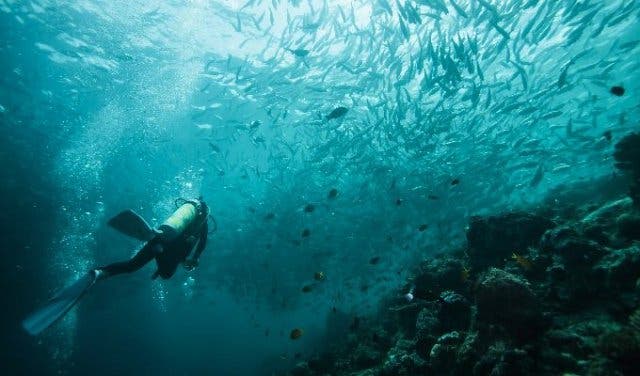 ADVANCED AND SPECIALITY COURSES
Experienced divers can also get their PADI Advanced Open Water and Rescue Diver qualification through Ocean Experiences. And they offer a range of refresher courses and emergency first response, too. You can even become a PADI Divemaster, which is the first level of professional diver training as well as book your IDC (Instructor Development Course) through them.
Exciting speciality packages include PADI Master Diver Speciality, Deep Diver, Wreck Diver and Night Diver.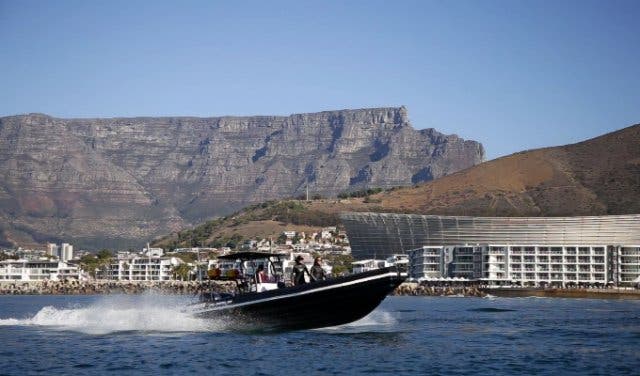 SCUBA DIVE TRIPS
Or you can just experience scuba in Cape Town with a dive trip organised with Ocean Experiences. They offer shore diving packages both on the Atlantic Seaboard and in False Bay, as well as rib boat dive trips and even scuba diving at Robben Island.
Seal diving is a must-do in Cape Town. And Ocean Experiences have a good relationship with one of the city's lesser-known seal communities. Have a look at seal snorkelling and diving.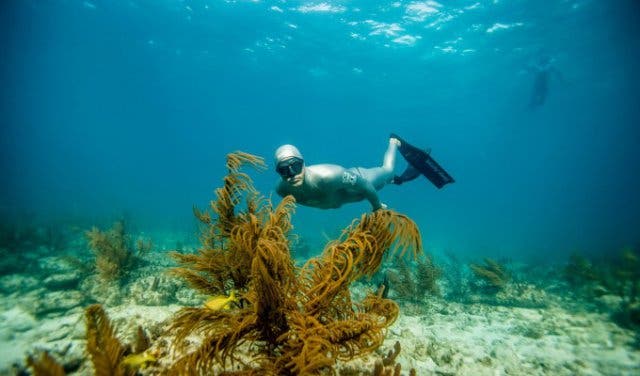 ---
BOOK YOUR DIVE
Phone Ocean Experiences on +27 21 418 2870 (mention CapeTownMagazine.com to qualify for certain discounts) or book online. If you're doing a scuba dive trip (not valid for courses), you can get 15% off two rib boat dives with seals via this exclusive link.
Pls note that the specials are on the tours on the page you link out to, not all experiences, so click the link and see what's on offer. Plus: Note that the link will show which day your discount is available for.
OCEAN EXPERIENCE SPECIALS
15% off rib boat dives, Ocean Safari and adventure boat rides and an epic helicopter-and-boat tour experience for less. These are all exclusive CapeTownMagazine.com specials. Make use of our exclusive 15% off seal snorkelling special and also pay 10% less for an Ocean Safari boat trip.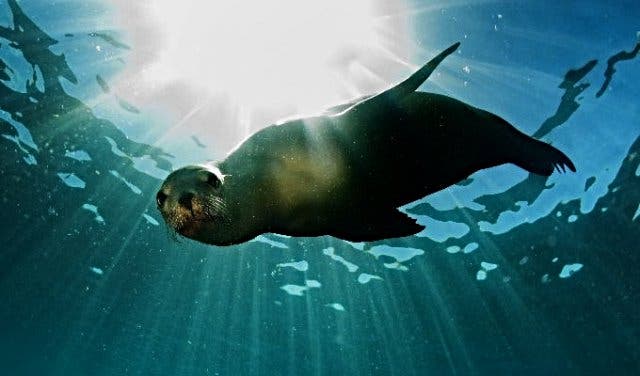 ---
Looking for a more personal and natural diving option? Have a look at freediving in Cape Town.
There's are a range of amazing Ocean Experiences available to tick off your bucket list and exclusive specials on Ocean Safari and adventure boat rides.
See our selection of offbeat-but-cool alternative bucket list experiences to do in Cape Town and exciting day tours you can do as well as some cool adventures to tackle with your teenagers.
Plus: We've helped you already work out the pitch to your boss for these awesome places to have end of year and office party.
---
Check out our events section for an up-to-date overview of happenings in Cape Town. Also, don't forget to subscribe to our newsletter and add capetownmagazine.com to your smartphone's home screen for quick access on the go!
Like us on Facebook, join our Google+ circle, connect with us on LinkedIn, check out our photos on Instagram and follow our Pinterest boards for updates on what's happening in and around the Mother City!