All you need is love
... and a few restaurant ideas to make your Valentine happy!
Last Updated: 10 January 2017
All right, it's Valentine's Day again. Yes, it is over-commercialised, but it's wise not to ignore it as your loved one wouldn't be too impressed. It's up to you to find the right restaurant in Cape Town to enjoy Valentine's Day on Tuesday, 14 February 2017! Love and life are always worth celebrating. We give you ♥-insights on favourite, or maybe forgotten, romantic spots in and around Cape Town!
Coffee: celebrate your love with an inspiring cup of java @
Deluxe Coffeeworks – Buy a cappuccino and ask them to pour you a heart in the foam.
Haas – Coffee shop, art gallery, design agency, serving the world's most expensive coffee, 'kopi luwak'.
Anthony's Golden Cup Coffee Shop - He must be one of the oldest coffee-men in Cape Town, loving his brews.
Truth Coffee – If you're a single girl, a flirt with the baristas is always reassuring.
Yours Truly – Ask Daniel for advice on how to get your love life back on track.
Origin – Go back to Cape Town's coffee roots.
Bean There – Give love to the world by drinking Fair Trade coffee (girls love this space).
Rosetta Roastery – Experience a passionate team of roasters and baristas.
Espresso Lab Microroasters – Love the old Biscuit Mill even more with a cup of coffee.
Brekkie: start off Valentine's Day with a lovely breakfast @
Caffé Milano – Italian and intriguing at the top of Kloof Street.
Café Mozart – With Madame Zingara's love and magic, your gal will love the décor, we promise!
Foodbarn Deli – Enjoy the drive to Noordhoek via Chappies (your little ones will love this place too).
Sidewalk Café – The Cape Town breeze feels lovely while enjoying a filled croissant.
Arnolds on Kloof Street – Your purse will love it and a happy atmosphere is always guaranteed.
River Garden Deli at Lourensford – Head out to the winelands, romance is a given.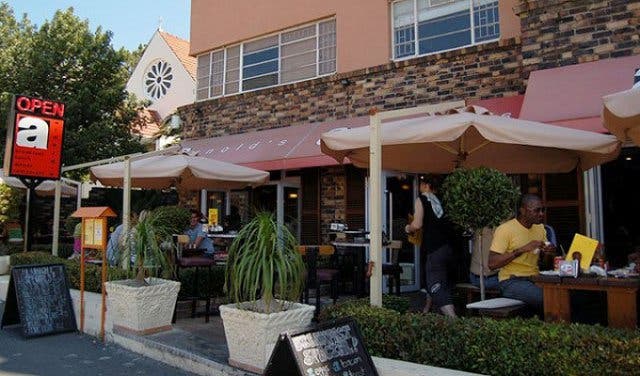 Lunch: Meet your honey for a lunch break of love @
The Kitchen – Oh, there's so much love at this place... great to come here as a single, too.
Royale Eatery – "A burger for my lady, please". Your arty girlfriend will love this place!
Millstone – A lunch at the Oude Molen Eco Village is a very natural thing – for your organic better half!
Maremoto – This Mediterranean delight is well decorated and their food is delicious.
Superette – The lunch place filled with cool cats. Also, you can buy the cool furniture you sit on.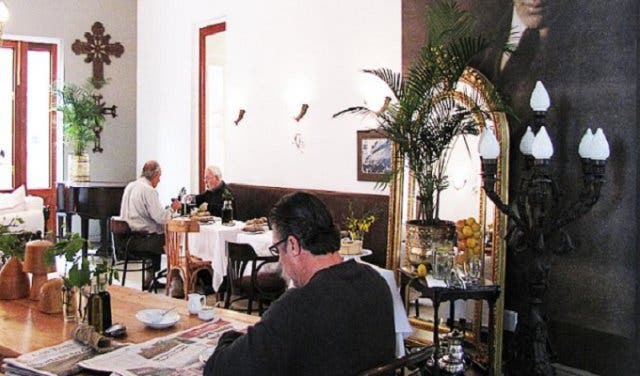 Sweet Treats: For Your Cupcake @
Bread, Milk & Honey – Best cheesecake in town.
Hmmm Bakery – Enjoy yummy brownies.
Charly's bakery – No doubt that this is a ♥-place.
The Queen of Tarts – Impress your madame with Parisian flair.
Foreign Love @
Mint & Bombay Brasserie – Five-star Indian food will spice up your night at the Taj Hotel.
Fat Cactus – Such an institution in Cape Town for Mexican food and chilli poppers.
Nobu – There's no need to add anything but the name. Nobu is simply the best sushi restaurant in the world.
Chef Pons – The authentic Chinese restaurant is a favourite amongst local celebrities and South African politicians. Show your girl you know Chinese (restaurants).
Fine Dining @
Planet Restaurant – A special experience at the famous Mount Nelson Hotel.
Constantia Uitsig Restaurant – Classic fine dining, set in natural beauty. La Colombe is considered South Africa's best restaurant.
Waterkloof Restaurant – French fine dining within vineyards flanked by an unforgettable view.
The Roundhouse – Where Prince William would take his Kate.
Aubergine – Secretly known as Cape Town's best restaurant; this establishment is consistent.
Savoy Cabbage – Feel like you're in historic London while experiencing unusual flavours.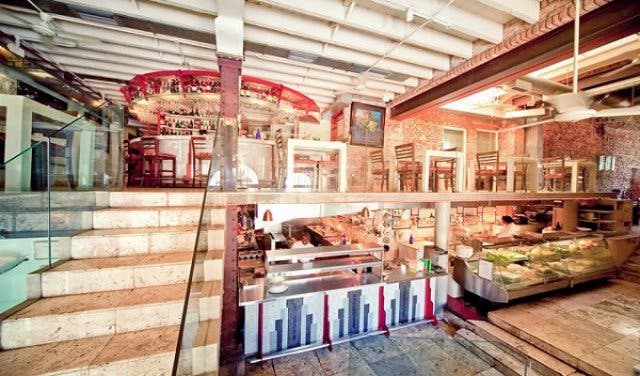 Tapas
Fork – Love only needs a fork so feed your lover little bites.
Buena Vista Café – Love, good food and good music go hand-in-hand.
La Boheme – Good value for money in a happy atmosphere before a romantic walk on the Sea Point promenade.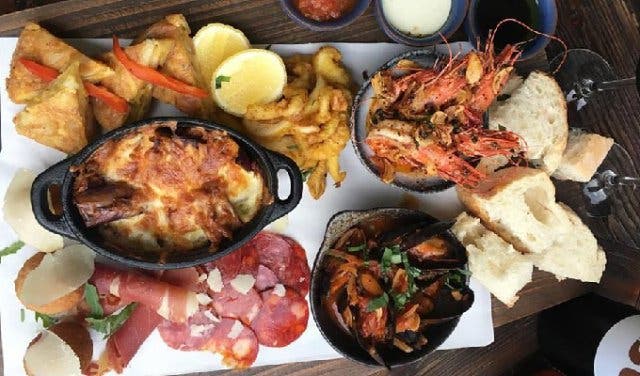 Seafood and the sea @
On the rocks – Located on the water's edge in Blouberg with an amazing Table Mountain view.
Ocean Basket – The Sea Point Ocean Basket offers excellent service, a happy vibe and prices are always reasonable.
Onse Huisie – A very old Afrikaans seafood restaurant in Blouberg. Baie goed.
Olympia Café – The cosy atmosphere of this restaurant in Kalk Bay will grab your attention.
Polana in Kalk Bay – Watch the waves crash against the glass wall while you whisper in her ear.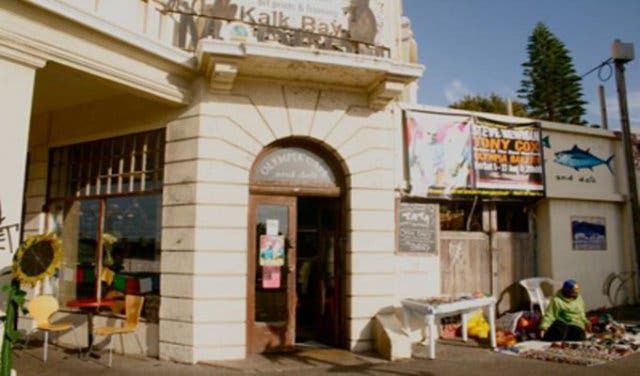 Drinks: yes, you have to cheers on the everlasting love @
Planet Bar – Makes for an elegant Valentine's night out! Champagne and oysters, please!
Blue Peter – He and she will like it, beer, beach and a view - what more do you want?
Cocoa Cha Chi – The Obs joint also sports a cosy garden outside - thinking what I'm thinking?
The Union Bar – Give me German beer, that's all I need! You'll get it here.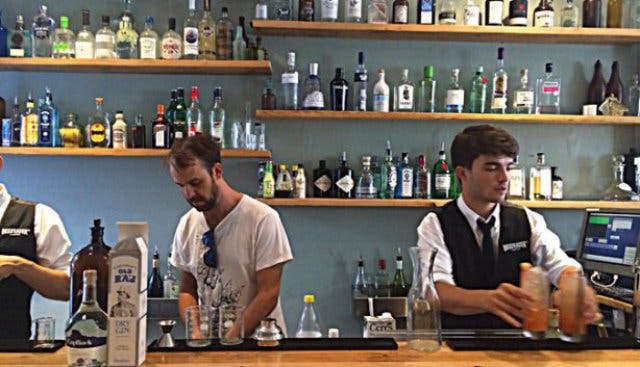 Friends, I know, most guys hate Valentine's Day. But guys also like to eat, so enjoy the luv day... and find most of the restaurants and places mentioned in our Eating Out section.

by Antonia Heil who is deeply in love with her husband Des

Be sure to read our selection of Valentines Day events in Cape Town and surrounds, 10 top romantic things to do in Cape Town as well as our selection to the 10 most romantic ways to enjoy Valentines Day in Cape Town.

Subscribe to our newsletter for a monthly selection of the best events and things to do in Cape Town throughout the year. Also, find us on Facebook and Twitter!

For your next date, check out these romantic restaurants.