Guide To Tipping In South Africa
Car guards, petrol attendants, safari rangers and trackers, and other service industry workers
Travel introduces you to a whole new world of culture and history, and without a little background on the place you're visiting it can be tough to know what's expected of you as a guest. Tipping is one of those things that is different all over the world, and it can be awkward trying to figure out etiquette and local customs.
We asked some local experts to weigh in, and provide the official guide to tipping in South Africa.
SOME BROAD RULES FOR TIPPING
South Africa has a tipping culture, and the general rule is we start at 10%. Many people who work in the service industry rely on these tips to make a living wage, so often tips are higher than 10%.
TO TIP OR NOT TO TIP?
You're not obliged to leave a tip if the service provider was unprofessional, rude, intoxicated or has provided inadequate service, says Kane William Pretorius, Etiquette Consultant at The South African School of Etiquette in Sandton, Johannesburg. "For example, if you did not receive what you were promised in an acceptable time frame and there was no preemptive attempt to salvage the situation, you do not need to leave a tip,'' he says.
Tip with cash, if you can, says Riandi Conradie, Founder of The South African Etiquette Academy. "Tipping by card is also appreciated, but the service staff member only receives it by the end of the week or month."
CAR GUARDS
There are different kinds of car guards, so it can be tough to figure out what's going on. Here's the lowdown.
Some car guards are self-appointed and informal, and are trying to eke out a living; they usually wear a yellow or orange vest. They often also help with packing of cars and finding parking spaces, and this is worth a tip. Others work at the open parking lots of shopping centres as mandated guards, and have a uniform and code of conduct. Some shopping-centre guards pay a fee for their spot, and rely on tips to cover that cost and only then make a living.
In the Cape Town City Bowl, the City of Cape Town employs parking attendants to collect payment for parking. They're easy to spot with their bright vests and parking meters. They are not usually tipped.
Muneeb "Mo" Hendricks, Manager of the Cape Town Central City Improvement District (CCID) Safety and Security department, says "If the car guard is friendly, helpful and is alert to what is going down in the street where you have parked, and your car has not been stolen or damaged in your absence, then you should give a tip."
Average tip: R5–R10 cash depending on length of stay and whether the guard has been attentive
Something to consider: Generally the rule is this: if the lot charges for parking, security should be provided; if you don't pay for parking, the security is an extra service worth tipping for.

PETROL ATTENDANTS
Petrol attendants are another decidedly South African service. The attendants fill your tank with petrol at a station while you remain in your car. They also offer to check your oil, water, tyre pressure and usually wash your back and front windows too. Tipping is standard, and can often be added to a card payment (but cash tips are preferred).
Average tip: R5–R20
Something to consider: R5 is the minimum, but tip more when extra services, like checking tyre pressure, are provided.

TAXI DRIVERS
In South Africa, there are three types of taxi services: minibus taxis, metered cabs, and e-hailing apps such as Bolt, Uber, inDriver, and Taxi Live Africa. Tips are not given in minibus taxis, but the drivers of metred cabs and ride apps usually are tipped. In ride apps, you can easily provide a tip in-app after your ride.
Average tip: 10–20% of the total fare
Something to consider: Judge your tip by the amount of stops you make, professionalism, friendliness and the distance the driver takes you.

RESTAURANTS
At many restaurants, waitstaff are paid a minimum wage and rely on tips. Check your bill to see if the restaurant has already included a 10% or higher tip on the bill (this is sometimes standard for tables of a certain size). If not, make sure to leave a tip. If a sommelier has given excellent advice and enhanced the dining experience, you can consider dedicating a separate tip by clearly indicating it on the bill/check, says Harry Melck, Cape Wine Master and Head of Cape Wine Academy.
Average tip: 10% is the absolute minimum, but 15% and up is more usual
Something to consider: Don't penalise the waitstaff for food quality, unless they do not handle the complaint well. These kind of complaints should be directed at management.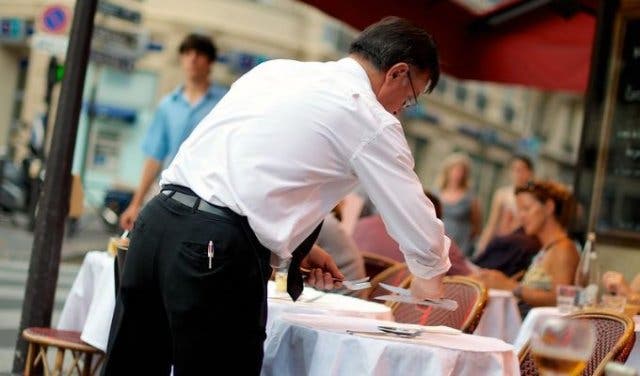 BEAUTY AND WELLNESS PROFESSIONALS
Therapists and professionals at hair or beauty salons, and massage and tattoo studios appreciate a tip for exceptional service, although it is not compulsory. Many customers tip hairdressers, adding 10% to the overall bill.
Average tip: 10%–15% of the total service charge or higher
Something to consider: Leaving your hairdresser a tip is a great way to build a good relationship with them.

GOLF CADDIES
In golf, a caddie (or caddy) not only carries your bag and clubs, but also usually knows the course well and provides insight on the course and how to play it. Usually only serious players use a caddy, and it's customary to tip.
Average tip: R200–R300
Something to consider: The tip depends on the quality of the golf club, the cost of a round of golf, and the quality of caddy's advice. The higher the cost and better the quality, the greater the tip, according to Pretorius.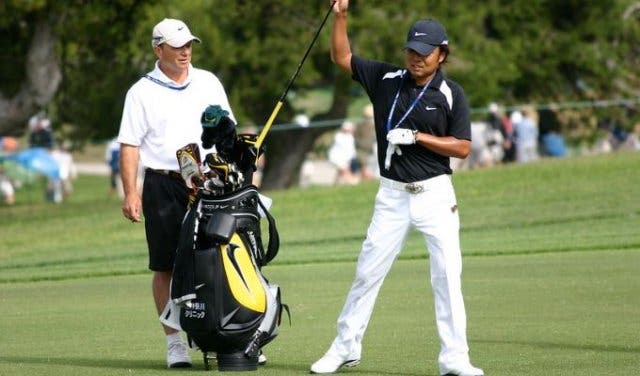 SAFARI STAFF
A game-viewing experience in South Africa is made all the more special by the guidance and service of staff members. The guides and rangers keep you safe on safari, point out the (often near-hidden) animals, and lead the experience out in the wild. The porters, housekeeping staff, and kitchen staff do everything else to make your stay exceptional. Assuming you've enjoyed your stay, a daily tip is not necessary. A pooled tip for the staff is a convenient way for you to reach the housekeeping, front of house, and general staff all at once.
Average tip: Three-day safari at R100–R250 per couple per night
Something to consider: It's generally accepted that you tip the ranger and tracker separately. At luxury lodges tips for your ranger and tracker should be R1000 and higher.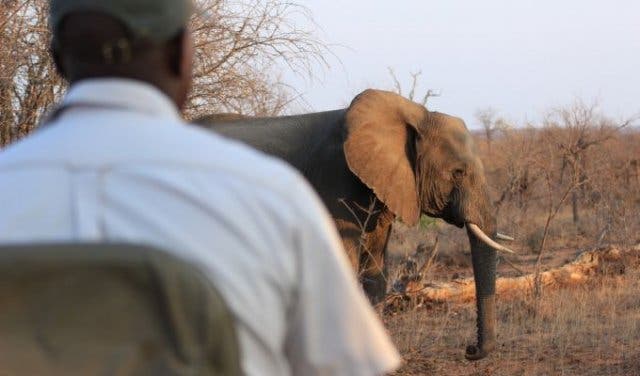 HOTELS
At a hotel, there are many service staff who contribute to the quality of your stay. Porters take bags to your room, another team operates the kitchen, housekeepers take care of your room, and front desk staff may organise tours and bookings for you. Porters are usually tipped immediately, by hand, a small amount. Housekeeping staff are usually given tips either in an envelope or cash left in the room. A pooled tip is a convenient way to ensure all members of staff are reached.
Average tip: R20–R500 (depending on length of stay and services received)
Something to consider: If one staff member has gone out of their way to give good service, you can tip them personally.

IN A BAR
When tipping bar staff in South Africa, it's commonplace to leave a tip on the bar counter and an accordingly larger tip when ordering a specialised drink or a bigger round that takes longer to prepare.
Average tip: 10%–20% of the cost of the bill
Something to consider: If you tip generously at the bar the first time round, you're likely to be noticed for it and get quicker service on the next round.

---

Check out this guide to navigating Table Mountain during peak season.
Find out all there is to know about the local phenomenon of car guards in Cape Town.
If you want to learn more about how to take control of your money while visiting the country, have a look at our traveller's guide to money and currency in South Africa.
---
Discover what we've been doing with #CapeTownMagNew over the years: find hundreds of exciting new restaurants and experiences.
Use our events section for an up-to-date overview of what's happening in the city, 'burbs and dorpies. Join our newsletter and get quick access on the go by adding us to your mobile home screen for the ultimate guide to discoveries in Cape Town.

Follow and like us on Twitter ❤ Facebook ❤ LinkedIn ❤ Instagram ❤ Pinterest for updates.