Cape Town's Once-In-A-Lifetime Luxury Experiences
Gems of luxury: A private heli flight to a picnic, seaside feast, wine and art
What do you get someone who has it all? A luxury helicopter adventure, that's what. These are the rarest, most special and carefully curated journeys by Cape Town Experiences. These spoil-yourself-and-the-ones-you-love experiences are about connecting with nature, discovering something unique, and the finer things in life.
All luxury adventures offered by Cape Town Experiences are guest-specific bookings, meaning that the whole experience is a private affair you get to share with those nearest and dearest to you. Groups are kept small and intimate with a minimum of two and maximum of six people per booking. There are usually only two slots available each day – one in the morning and another closer to midday.

When booking, you can add to the experience by using "capetownmagazine" as your checkout code to receive a surprise luxury treat.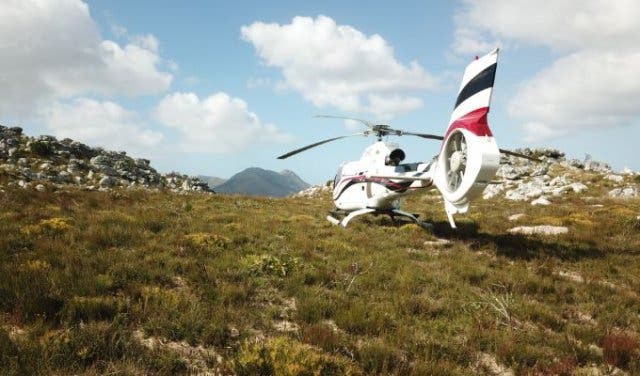 FEAST ON FRESHLY CAUGHT SEAFOOD ON THE WEST COAST
Fly to Saldanha Bay, on the magical West Coast, for a sumptuous seafood feast, starting with sparkling wine and oysters freshly harvested from the sea. Saldanha is also famous for long stretches of soft, sandy beaches. You'll be going to the elegant Blue Bay Lodge, set on a beach that's perfect for swimming. The children can frolic in the water (with the local dog), before lunch starts.
You'll be invited to relax and unwind at the beach boma, where a full feast of oysters and mussels will be laid out. There'll also be canapes and fish paté, smoked fish and freshly baked bread from the West Coast. The cook will prepare the mussel pot in a fire pit right in front of you and, when it's done, everyone can tuck in. If you love the shore and everything it has to offer, this unforgettable tour is for you.
Cost: R12 500 per person, and includes flight, a full on feast, drinks and bonding time with your family.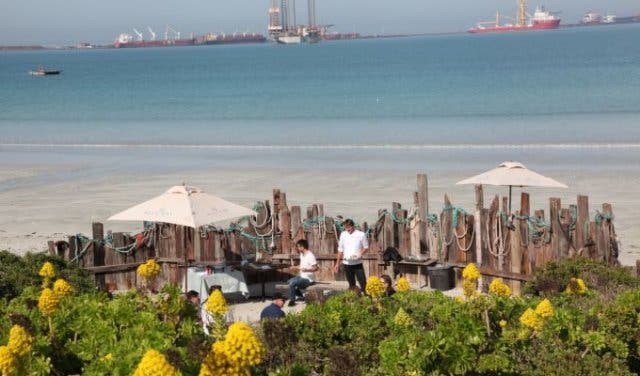 FINE ART MEETS FINE WINE ON THIS EXPERT GUIDED TOUR
This helicopter tour brings together fine art, fine wine and nature's full beauty. It starts at the world-class Zeitz MOCAA in the V&A Waterfront's Silo District, where an art guide will take you through the exhibitions – always remarkable – on show. You'll then hop into a helicopter and take a full flight over the peninsula, which allows you to see the full range of the Cape's remarkable natural treasures – mountain, ocean, seaside towns, and its extensive park area full of unique fynbos that has inspired so many an artist.
You'll be stopping at Steenberg Wine Farm, where the impressive Norval Foundation is set – if you get there soon the art expert will talk you through an exhibition by William Kentridge, arguably South Africa's most famous artist. Then it's off to lunch at the farm's fabulous but unpretentious Bistro Sixteen 82 for a neo-bistro lunch.
Cost: R14 000 per person, and includes entry fees, flight tour, lunch and expert art guide.
THE ULTIMATE WESTERN CAPE TOUR FOR THE WINE CONNOISSEUR
Visit three iconic wine estates for an exclusive and unique tasting of some of South Africa's most world-renowned wines. Each farm will focus on one type of wine – white, rosé and red.
You'll start at historic and extensive (it's over 4000 hectares) Lourensford Wine Estate, owned by South African billionaire Christo Wiese, where you'll get to know its white wines. At L'Avenir, a beautiful farm that dates back to the 1600s, the winemaker will take you through a variety of blends, rosé and MCC (of which South Africa has excellent examples, L'Avenir being one).
Delaire Graff Estate will bring it home with full-bodied reds (think: cabernet and shiraz) and sweet dessert wines, plus a lavish lunch. Don't forget to take as many snaps of the beautiful surrounds as you can, in between sips, of course.
Cape Town Helicopters will be your mode of transport around the beautiful landscapes of the Helderberg and Stellenbosch for the day. And yes, you can buy a few bottles of your favourite wines thanks to the airbus helicopter's big boot.
Cost: R16 000 per person, and includes flight, wine tastings, lunch and your very own designated heli-pilot.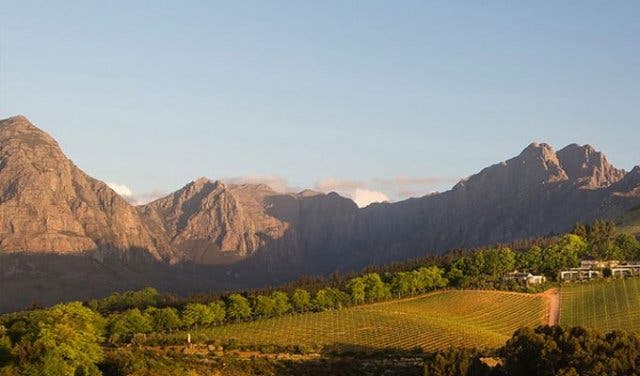 A PRIVATE DIAMOND TOUR WITH TANZANITE GIFT
This is a great treat for a very special person's birthday, anniversary or Mother's Day. Yes, we're talking about moms, wives, aunts, grandmothers and fine jewellery lovers. You'll start your adventure off with a visit to the Shimansky showroom at The Rockwell in Green Point.
There you'll be treated to a Shimansky Diamond Experience, which includes a private demonstration on how a diamond is graded, cut, polished and set. You'll also browse the jewellery showroom – and if you see something you like, don't be too shy to buy.
A full peninsula helicopter tour will bring you to your next destination, Idiom Wine Estate, where you'll be treated to a wine tasting, lunch and a Shimansky Southern Cross pendant. Each couple in the group will receive the tanzanite pendant as a lavish gift to take home.
Cost: R16 500 per person, and includes flight tour; Shimansky Diamond Experience; gin, whiskey and wine tastings; lunch; plus a Shimansky gift.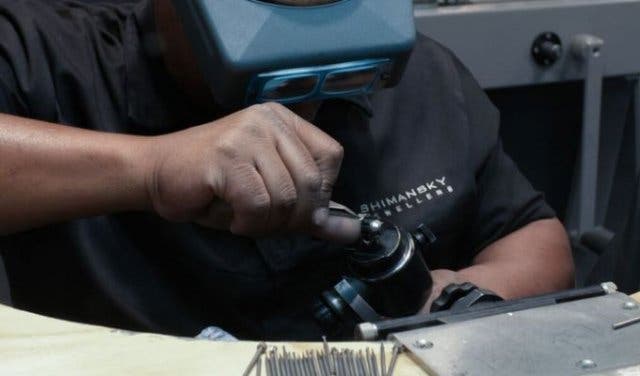 GOURMET PICNIC AND FYNBOS WALK ON TABLE MOUNTAIN
This private fynbos heli picnic let's you experience the scenic Cape Point – and have Table Mountain to yourself for lunch. And between the helicopter flight and the picnic, you'll get to connect with 7028 species of flora from one of the seven floral kingdoms in the world.
To give you perspective: this lunch setting has more species of flora than the entire United Kingdom. Fynbos is the smallest flora kingdom in size but the largest in variety, and is only found in the Western Cape.
After your guided Fynbos walk, Cape Town Experiences will prepare your gourmet picnic (made to your request and dietary requirements), pairing it with Cape Point Vineyard Wines. You'll get to enjoy your meal with one of the best views the Mother City has to offer.
Cost: R14 000pp, and includes flight, picnic treats, drinks and memory of a lifetime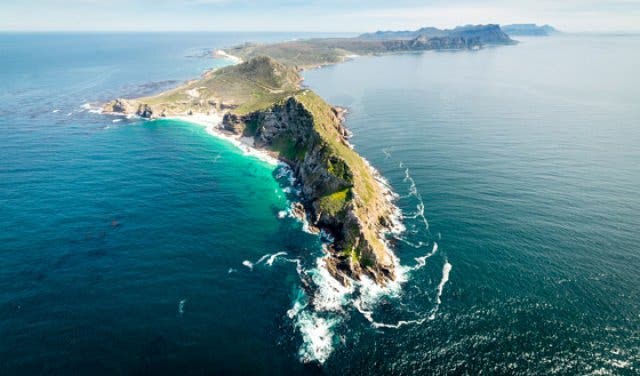 VIDEO: A UNIQUE LUXURY EXPERIENCE FOR MIND AND HEART
Have a look at this spectacular video of helicopter flights with Cape Town Helicopters and imagine you're actually landing on Table Mountain in a pristine fynbos environment, with a lunch table set and waiting for you (of course all these experiences are carried out entirely within the flora and fauna regulations of the Table Mountain National Park).


---
Dress in your best to watch the races and party at the Sun Met.
See all the incredible Ocean Experiences available to tick off your bucket list, exclusive specials on Ocean Safari and adventure boat rides.
Looking for a getaway that isn't the usual hotel setting? Check out our list of unusual accommodation.
Looking for other scenic cycling routes around the Cape? Check out these 10 easy and challenging cycling routes.
When you're done exploring Cape Town's main attractions, tick these activities off of this Alternative Cape Town Bucket List
---
Supercharge your event? Our Events Support Programme gets results. Contact support@capetownmagazine.com or +27 (0)21 422 2444.
Use our events section for an up-to-date overview of what's happening in the city, 'burbs and dorpies. Join our newsletter and get quick access on the go by adding us to your mobile home screen for the ultimate guide to discoveries in Cape Town.
Follow and like us on Twitter ❤ Facebook ❤ LinkedIn ❤ Instagram ❤ Pinterest for updates.