The Ultimate Guide to Things to Do in Stellenbosch
Markets, museums, tours and other fun and exciting adventure activities in this famous Cape Winelands town
Last Update 30 May 2017
We all know that there are two sides to every story, and when it comes to Stellenbosch, the more common story goes along the lines of: "This university town is home to South Africa's most famous wine route and oldest university". And while the sip-and-swirl rep is worth noting, there is plenty more that this quaint yet buzzing town has to offer.
We're talking 'undiscovered' hiking trails, exciting township tours, food adventures, museums, art galleries and so much more. Think of this as your chance to get acquainted with the lesser known, but equally charming side of the Stellenbosch story and your opportunity to indulge in all that the Town of Oaks is made of.
WALKING TOURS IN STELLENBOSCH
Stellenbosch on Foot Tour
What better way to get acquainted with the beautiful town of Stellenbosch than by taking a 90-minute Stellenbosch on Foot Tour. This funky walkabout provides a crash course on the history of the Town of Oaks – and trust us, the history of the village is worth knowing. The exciting expedition takes place every day from Monday to Friday (and by appointment on weekends) at 11am and 3pm and takes you through historic streets (namely Church Street, Dorp Street and Ryneveld Street) that host some of South Africa's oldest houses. We're talking houses that were built in the 1700s, 1800s and 1900s and that reflect the beautiful architectural style and stature of each era – think gable-style houses that exhibit beautiful doors and yellowwood beams, Cape revival-style architecture, German-style compressed H-plan houses and more stunning architectural and visual highlights. Pre-booking is essential for all tours.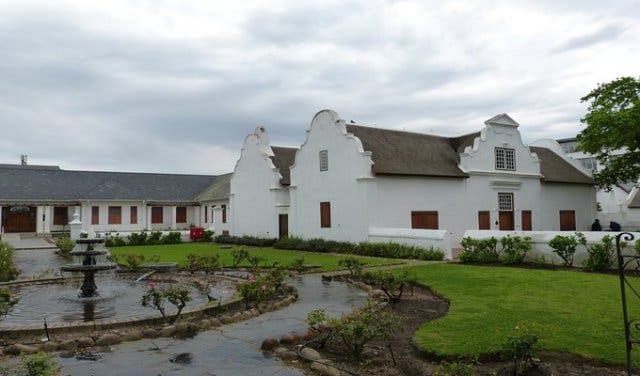 Stellenbosch Tourism Office | Mark Road | Stellenbosch | Western Cape | +27(0)21 883 3584
Bites and Sites Food Tour
Renowned chef Julia Child once said, "Life itself is the proper binge," and none rings more true to that than Bites and Sites. Bridging cultural gaps, the organisation offers a delicious range of food tours that explore the culinary history and culture of different South African cuisines – think Cape Malay, traditional Afrikaans food, kasi cuisine and more. The expeditions provide visitors with a unique way of discovering the town, as Hanli Fourie (manager of the company) believes that one of the best ways to get to know a place intimately is through food. One of the company's most interesting offerings is a Cape Malay cooking class, which allows tour-goers to savour the multi-dimensional taste of Stellenbosch and the Western Cape to an even greater extent. The tours are diverse, multicultural, multifaceted and multilingual activities that blend the old and new aspects of Stellenbosch to give you a tasty experience.
Good to know: You can tailor make your own tours (think birthday celebrations, anniversaries and more).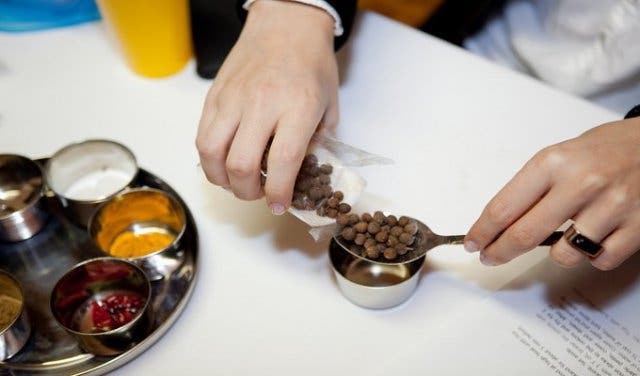 7 Andringa Street (office location) | Stellenbosch | Western Cape | +27(0)76 032 8234
Stellenbrau Brewery Tour
Designed to show beer lovers (and others) the intricacies of the beer brewing business, Stellenbosch's very own craft brewing company has opened its doors to the public and offers one-of-a-kind brewery tours. The short guided tour (25 minutes) takes enthusiasts to different parts of Stellenbrau, shows them all sorts of equipment and provides them with an in-depth explanation of the beer-making process: what distinguishes a great beer from a good one, choice of hops, packaging types, difference in grain choice, and many other questions will be answered. The tour then ends off with a guided beer tasting session in Stellenbrau's tasting room (that is also open to the public)! Groups are welcome, and booking is essential.
Tour Times: Monday – Friday: 12pm, 2pm and 4pm; Saturday 1pm and 3pm; Sunday on Special Request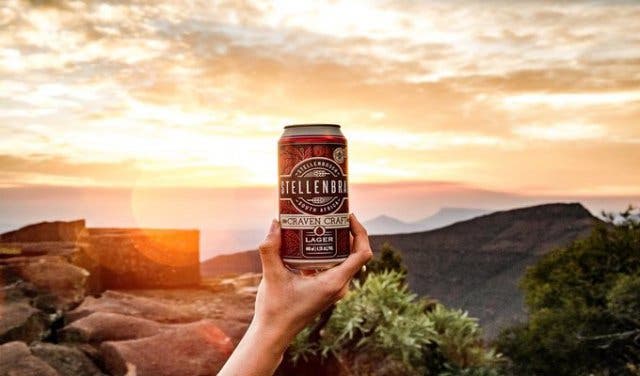 The Woodmill | Vredenburg Road | Stellenbosch | Western Cape | +27(0)21 883 3622
Stellenbosch Art Tour
This newly launched self-guided tour provides art lovers a chance to explore the town in all its artistic splendour – on foot. Featuring 11 pivotal points, including galleries and shops, explorers can revel in beautiful work from distinct creative hotspots; including the D-Street Gallery, US Art Gallery, SMAC Art Gallery and the Rupert Museum. What's unique about this tour is that since it's self-guided, travellers and locals alike can take the time needed to view and appreciate the different artistic instalments that each of the featured stops boasts. There is even a chance to test out one's own artistic ability as there is a chalk-drawing opportunity. Detailed information about the stopping points is in the 2015 Stellenbosch Tourism brochure, which is available at the tourism office.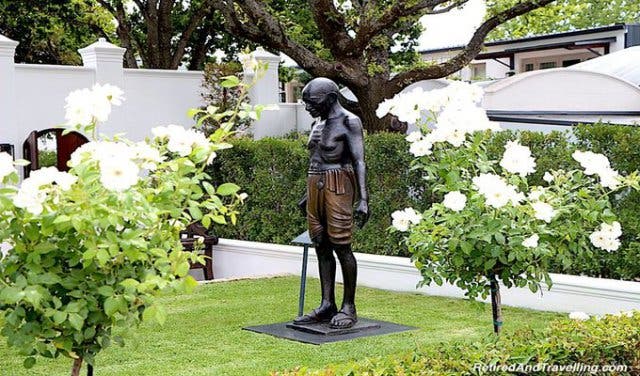 Stellenbosch Tourism Office | Mark Road | Stellenbosch | Western Cape | +27(0)21 883 3584
GALLERIES AND MUSEUMS IN STELLENBOSCH
D-Street Gallery
Embodying the idea of 'old meets new', the D-Street Gallery, located in one of Stellenbosch's historic buildings, houses South African contemporary art by emerging and established artists. The style of the gallery can be fit into the 'avant-garde' stream, and some have even described the ambience of the gallery as "energetic", "different" and "compelling". The intimate space creates a great setting for art-lovers to appreciate works from diverse artists. Exhibitions take place throughout the year (and change regularly).
Opening times: Monday – Friday: 10am – 4pm; Saturday: 10am – 1pm

112 Dorp Street | Stellenbosch | Western Cape | +27(0)21 883 2337
SMAC Art Gallery
The eclectic yet classic style of the SMAC Art Gallery on Church Street is one of the many feats that make this exhibition space unique. Mixing South African and international art, SMAC aims to create and encourage dialogue between artists and the community. The minimalist design of the SMAC gallery was inspired by the need to create a simplistic space that will give art the platform to do its own talking, and the simplicity of the gallery helps the art either blend in or stand out. What's more, SMAC has taken things to a whole new level by relocating its sister gallery in Cape Town to the trendy Woodstock area, and the two galleries complement one another as the one in Stellenbosch is more of a classic feel, while the Cape Town gallery is more of the 'experimental' counterpart.
Opening times: Monday – Friday: 9am – 5pm; Saturday: 9am – 3pm

1st Floor De Wet Centre | Church Street | Stellenbosch | Western Cape | +27(0)21 887 3607
Rupert Museum
Pablo Picasso once said "art washes away from the soul the dust of everyday life," and it seems that Anton Rupert's wife, Huberte, understood this well. So much so in fact, that she wanted to share this revelation with the rest of the world. The Rupert Museum, which is her effort to do so, is billed as the premier collection of contemporary South African art from 1940 to 1970. The Cape Dutch-style house provides a home to over 350 works, including South Africa's biggest Irma Stern collection and a number of beautiful sculptures, paintings and tapestries. While the gallery does hold some international works, its primary focus is to fly the Mzansi flag high with works from artists such as Alexis Preller, JH Pierneef, Penny Siopis, Willem Strydom and more.
Opening times: Monday – Friday: 9.30am – 4pm; Saturday: 10am – 1pm

Stellentia Avenue | Stellenbosch | Western Cape | +27 (0) 21 888 3344
Village Museum
No Stellenbosch museum adventure is complete without a visit to one of its oldest museums – the Village Museum, which is pretty much like stepping into a time machine and rocketing back into centuries past. Made up of four dwelling houses from different eras (from 1709 to 1929), the institution gives keen explorers a glimpse of how houses actually looked through the different periods as well as an idea of the type of fashion, furniture and design that prevailed in each era. Not to mention, a guide (aptly dressed in a costume) is available to tell you what history each house carries.
Opening times: Monday – Saturday: 9am – 5pm; Sunday: 10am – 1pm (April – August), 10am – 4pm (September – March)

18 Ryneveld Street | Stellenbosch | Western Cape | +27(0)21 887 2902
OUTDOOR ACTIVITIES IN STELLENBOSCH FOR ADULTS & KIDS
Jonkershoek Nature Reserve
This beautiful 9800-hectare nature reserve is filled with lush fynbos and glorious mountains and makes for a great place to satisfy one's inner adrenaline and adventure-junkie spirit. Choose to conquer any one of the hiking trails and mountain biking routes or simply drink in the spectacular scenery and waterfalls; there are also some lovely spots that are perfect for romantic or casual family picnicking.
Opening times: Monday – Saturday: 9am – 5pm; Sunday: 10am – 4pm

Stellenbosch | Western Cape | +27(0)21 483 0190
Jan Marais Nature Reserve
Perfect for any kind of relaxed outdoor activity (think picnics, jogging and walking), the Jan Marais Nature Reserve, located just off Marais Street, is great for those who love chilling in the outdoors! The 23-hectare reserve has added features, such as a labyrinth, to help calm the senses and unwind. It also has numerous beautiful sculptures that endow the park with a special kind of beauty and charm. Moreover, kids are able to take delight in the jungle gyms and swings – making the nature reserve family friendly.
Opening times: Monday – Sunday: 8am – 6pm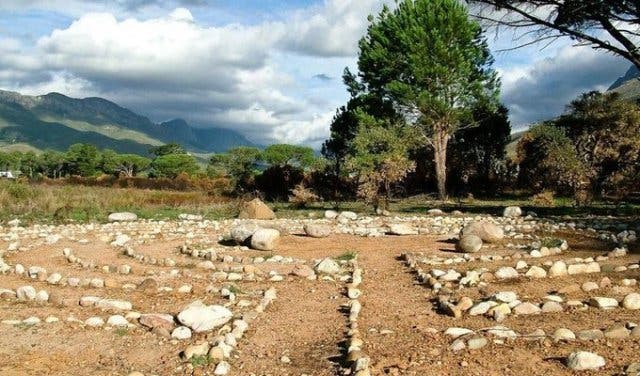 Marais Road | Stellenbosch | Western Cape | +27(0)21 808 8890
Traveller tip: If you want to hire some really cool mountain bikes, check out the following places:
BMT Bike Shop
Black Horse Centre | Cnr Dorp & Market streets | Stellenbosch | Western Cape | +27(0)21 887 3417
Dirtopia Trail Centre
Shop 13b | Stone Square | Stellenbosch | +27(0)21 889 7811
Adventure Shop
Black Horse Centre | Mark Road | Stellenbosch | Western Cape | +27(0)21 882 8112
Pete's Adventure Farm
Satisfying pretty much every teen adventure dream there is, Pete's Adventure Farm, situated along the R304, makes for a perfect family outing. The farm offers quad biking along a planned route, game drives that take adventurers on an exciting excursion through 240 hectares of the game farm and horse rides ideal for even the inexperienced. Those seeking a bit of a thrill can try out the bow and arrow activity! The farm also offers up a scrumptious selection of burgers.
Opening times: Monday – Sunday: 9.30am – 3pm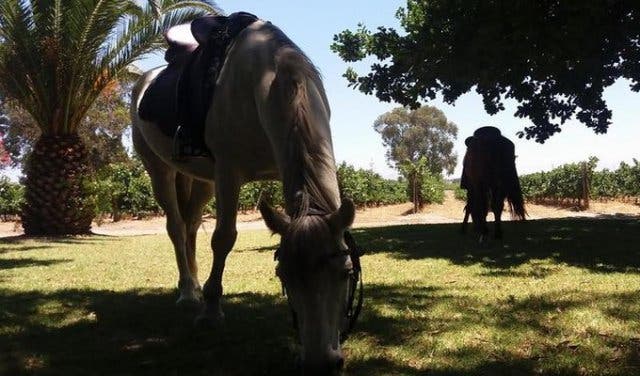 R304 | Stellenbosch | Western Cape | +27(0)78 567 6689
GOLFING IN STELLENBOSCH
Devonvale
This 18-hole, par-72 championship golf course offers lush greenery to local and international challengers. Featuring an arboretum with over 45 trees and plant species, the design and aesthetics of the course make it a world-class gem: think sweeping, curving tree-lined fairways. The course has hosted well-known provincial and national tournaments, like the SA Ladies Open.
Opening times: Monday – Sunday: 18-hole course: 9am – 2.30pm; 9-hole course: 9am – 4.30pm

Bottelary Road | Stellenbosch | Western Cape | +27 (0)21 888 4735
De Zalze Golf Course
This 300-acre golfers' paradise, located on the R44, offers avid golfers picturesque and serene grounds to test out their golfing skills. The 18-hole championship course comprises a mix of parkland holes, water features, avenues of pine and oak trees and many more features that challenge players to place a premium on accuracy. Moreover, the golf course sidles up to the Kleine Zalze wine estate and the award-winning Terroir restaurant, so hungry competitors can tuck into a brilliant wine-and-dine experience after a round. The property is also home to the De Zalze Golf Club and host of The World Amateur Team Championships.
Opening times: Monday – Sunday: 18-hole course: 7am - 2pm; 9-hole course: 7am – 4.30pm

R44 | Stellenbosch | Western Cape | +27(0)21 880 7300
Stellenbosch Golf Club
Surrounded by some of the town's gorgeous vineyards, the Stellenbosch Golf Club is an 18-hole, par-72 golf course. The century-old association has hosted prestigious tournaments in the past, including the South African Open and the South African Masters. Guests can enjoy golf at the esteemed club in two ways: namely by applying for membership (and enjoying many benefits) or by simply booking a session and enjoying the pleasures of the sport as a visitor. Golfers can also choose from a variety of South African wine at the clubhouse. A full sports diary is available on the official site, making it possible to plan around major golfing events that the association hosts throughout the year.

Strand Road (R44) | Stellenbosch | Western Cape | +27(0)21 880 0244
THINGS TO DO IN STELLENBOSCH WITH THE KIDS
Weltevreden Kids Carnival
Known for its wine and Lekke Neh restaurant, the Weltevreden Wine Estate is also home to one of the coolest kids carnival-cum-play-areas in Stellenbosch. Featuring swings, slides, trampolines, sand pits and jungle gyms, the carnival caters for 3- to 8-year-olds. What's more, parents don't have to worry about keeping their eye on their little ones all the time as Weltevreden has a staff of dedicated child minders who are there to ensure that kids are having a good time in a safe way. The carnival also has its very own carnival menu that offers pizzas, burgers, slush puppies and more delicious treats! The child-friendly attraction also makes for the perfect venue to host a children's party (and the staff also assist in décor, party packs and more).
Opening times: Monday – Sunday: 9am – 5pm

Welgevonden Blvd | Stellenbosch | Western Cape | +27 (0) 21 889 6588
Giraffe House
The Giraffe House Wildlife Awareness Centre creates the perfect opportunity for little ones to not only see live animals, but also get to grips with animal conservation. This wildlife centre carries animals that are unique to South African heritage: think eland, antelope, ostrich, and, you guessed it – a giraffe. Kids get to interact with animals through daily interactive shows that also teach the importance of conquering fears! Accordingly, there is a chance to touch and feel Burmese pythons, tarantulas and more. Giraffe House is also a great spot for picnics (do note that there are no card facilities or food stalls available, so stock up before you get there). The spot also doubles up as a kids party/function venue.
Opening times: Monday – Sunday: 9am – 5pm

Cnr R304 (towards Stellenbosch) and R101 (towards Paarl) | Stellenbosch | Western Cape | +27(0)21 884 4506

Toy and Miniature Museum
What may be slightly creepy for adults (think of an entire room filled with porcelain dolls) can be a complete delight to kids, which is exactly what the Toy and Miniature Museum is: an absolute delight filled with dolls, teddy bears, miniature houses, Dinky cars, train sets, miniature planes and so much more. The museum itself is also quite a historical gem as it is a Rhenish Parsonage that dates back to the 1700s!
Opening times: Monday – Friday: 9am – 4:30pm; Saturday – Sunday: 9am – 2pm

Market Street | Stellenbosch | Western Cape | +27 (0) 79 981 7067
Markets in Stellenbosch
If, by now, you are not convinced that Stellenbosch has a lot to offer, the town takes things up a notch with an offering of A-grade markets over the weekend. The Root44 Market, which takes place every Saturday and Sunday from 10am to 4pm, is all about the vibe, and patrons can come enjoy great food and drinks, live tunes, great company and a great atmosphere! The Slow Market, a Saturday shindig that runs from 9am to 2pm, has more of a culinary focus, and accordingly, it offers foodies the chance to tuck into delicious organic treats from local suppliers, indulge in craft beer culture and also treat themselves to some retail therapy. The Blaauwklippen Family Market, which unfurls every Sunday between 10am and 3pm, is all about relaxing with family and friends while appreciating beautiful scenery, live music and yummy treats! Kids also get to have the time of their lives as pony rides and entertainment are available. And the contemporary Woodmill Market, which sounds off the last Friday of every month between 5.30pm and 10pm, is an indoor night to-do that prides itself on its artisan food, live music, kid's play area and vintage fashion stalls.
Root44 Market
Audacia Farm | Cnr R44 and Annandale Road | Stellenbosch | Western Cape | +27 (0) 21 881 3052
Slow Market
Oude Libertas Estate | Oude Libertas Road | Stellenbosch | Western Cape | +27 (0) 21 886 8514
Blaauwklippen Family Market
Blaauwklippen Wine Estate | Strand Road | Stellenbosch | Western Cape | +27 (0) 21 880 0133
Woodmill Lifestyle Market
Vredenburg Road | Devonvallei | Stellenbosch | Western Cape | +27 (0) 83 755 2877
OTHER COOL THINGS TO DO / PLACES TO SEE IN STELLENBOSCH
Check out Oom Samie Se Winkel
We're not even kidding when we say that you can find pretty much anything at Oom Samie se Winkel, Stellenbosch's oldest business. The shop dates back to 1904 and was opened by iconic general dealer Oom Samie. Expect to find things like pure jam, rice, rooibos, records, sling shots, dolls, bags, plates, spoons, tobacco, old books and so much more! The shop is so full with all sorts of enticing (and somewhat eccentric) items that you need to be sure to avoid breaking things.
Opening times: Monday – Friday: 8:30am – 5:30pm; Saturday – Sunday: 9am – 5pm

84 Dorp Street | Stellenbosch | Western Cape | +27 (0) 21 887 0797
Take a walk through the University of Stellenbosch and its botanical garden
The Stellenbosch Botanical Garden forms part of the University of Stellenbosch and serves as a great place to not only relax, but find out more about current projects that are being undertaken by the university (think exhibitions and functions). The greenway boasts a lily pond with giant Victorian water-lilies, an extensive bonsai collection, four greenhouses and some of the tallest trees in the world, like the California redwood and the giant sequoia. Moreover, the garden is home to a small specialist nursery, the Katjiepiering restaurant and the BioBou shop, which sells unique African cosmetic and medicinal products, various books, seeds and local plant products. The university itself is worth taking a stroll through as it is architecturally stunning.

Stellenbosch Central | Stellenbosh | Western Cape | +27 (0)21 808 3054
Join the Stellenbosch Instagram/online community
The advent of the digital age has given travellers interesting ways to experience a place and all it has to offer. If you're an avid Iger (Instagrammer), you can join awesome #instawalks and the Stellenbosch Instagram community by joining hashtags #ComeSitStellenbosch, #VisitStellenbosch as well as #Stellenblog. Moreover, tapping into these hashtags keeps you up to speed with what other keen adventurers are up to and can create an awesome way to make new friends (discretion advised). Thank you, technology!
---
Learn more about reptiles at the Cape Town Reptile Expo.
Go wine tasting on an e-bike with Vinebikes.
Ride the city's original mountain biking trail at Origin Of Trails.
From lofts among the trees to a luxurious seven-bedroom villa surrounded by vineyards at Marianne Wine Estate. Plus, if you're an SA or SADC resident, you get a 20% discount off your stay.
One of Stellenbosch's most peaceful, pretty escapes. Have you been to Jordan Wine Estate?
Learn skills, get ahead and make money with these short courses in Cape Town.
Taste award-winning wines at the home of Chenin Blanc at Ken Forrester Wines.
New place in Stellenbosch: Built on beer and ice-cream: Wingerd Vista.
Have a meal or glass of wine on the shaded terrace at Devonvale Golf and Wine Estate.
Whether a first date or a 50th anniversary, we have plenty of fun date ideas.
Keen to watch a movie under the stars? Check out The Galileo Open Air Cinema's Winelands' line-up.
For yummy burgers and extraordinary milkshakes, check out Hudson's The Burger Joint in Stellenbosch.
Want to know more about the history of Stellenbosch? Then check out Hello Stellenbosch. Also, if you're keen on checking out some awesome restaurants in the Town of Oaks, take a squiz at our restaurants overview, and finally, if you're looking for things to do once the sun has set, the Stellenbosch nightlife overview is worth checking out. Also check out the Love of Craft Market in Stellenbosch.
Explore Cape Town behind the wheel of a powerful race car with Cobra Experience.
Sign up for the picturesque 5k Kanu Wines trail run.
---
Use our events section for an up-to-date overview of what's happening in the city, suburbs and dorpies. Join our newsletter and add us to your mobile home screen for the ultimate guide to discoveries in Cape Town.
Follow and like us on Twitter ❤ Facebook ❤ LinkedIn ❤ Instagram ❤ Pinterest for updates.