From Chicken On The Sidewalk to Opening a 3-Storey Restaurant Next to Cape Town's Hottest Party Spot
All-new and upmarket: This entrepreneur built the mega The Milk Restaurant & Bar next to Rands from the humblest of beginnings
A three-storey restaurant and bar, complete with champagne lounge and a menu designed by a celebrity chef. And right next door to Rands – one of the best places to party in Cape Town. All-new The Milk Restaurant & Bar is an awesome new upmarket eatery to check out in Khayelitsha.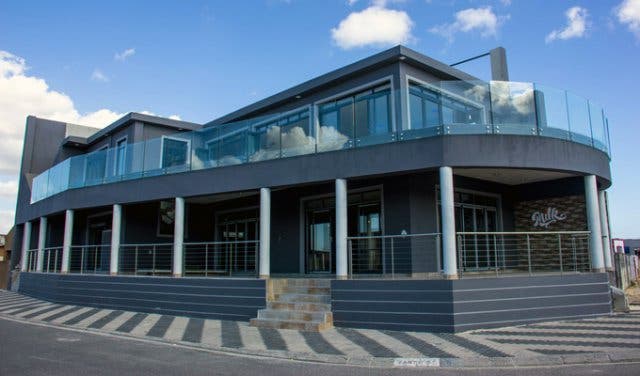 The best part? It's the result of years of hard work by a local entrepreneur who started out selling braaied chicken on the side of the road. Now, his menu is designed by a top chef and he hosts events and functions.
FROM HUMBLE BEGINNINGS
The Milk Restaurant & Bar, on the corner of Makabeni Road and Zantsi Street, is local self-made entrepreneur Siphelo Jalivane's brainchild. And he worked for it: After a stint working at nightclub Kwa-Ace, Siphelo started out selling braaied chicken on the sidewalk.
View this post on Instagram
Now, bespoke triple-storey lifestyle and entertainment space The Milk Restaurant & Bar employs over 50 people from the local Khayelitsha township – 80% of them women.
HMMM, SO WHAT'S ON THE MENU?
The menu, designed by private chef and Top Chef SA runner-up Ayabonge Gope, includes variations on wholesome, mouthwatering fare such as peri-peri chicken with mash and seasonal vegetables, or a take on beef sirloin served with fries and mushroom sauce. Naturally, there are loads of salads, seafood and vegetarian options too.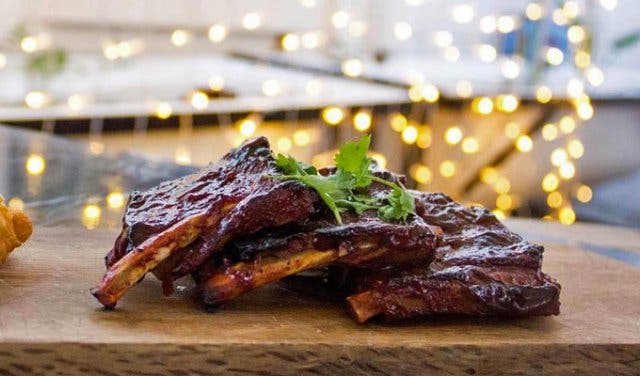 And you'll want to save room for dessert: Think chocolate-stuffed doughnuts served with frozen yoghurt and berry sauce, a classic banana split as well as the fresh cake of day on the sweets menu.
You can tuck into these dishes on the elegantly designed first floor, fitted with dinner-style seating and booths. The second-floor ups the ante with a lounge and bar experience rounded off with cocktails and a tapas-style menu – carefully curated to match your drink of choice.
View this post on Instagram
BIRTHDAY PARTIES TO LUXURIOUS NIGHTS IN THE LOUNGE
If you're looking for something a little more luxurious, the exclusive top floor Champagne Lounge can be booked for events too. It'll cost you a minimum spend of R6500, with their cheapest bottle of champagne being R1200 per bottle. The lounge overlooks the developing community of Khayelitsha and operates over weekends and privately booked occasions.
View this post on Instagram
Three storeys means a lot of space and many opportunities to host a kick-ass social event. Milk has already received requests to host corporate events, birthday bashes, baby showers and more. They're also planning to host some pretty exciting stuff in the future – think jazz evenings and date night specials.
So if you want to check the next up and coming spot in the city off your list or are looking to experience three floors of dining, drinking and celebrating – look no further than Khayelitsha's new kid on the block, The Milk Restaurant & Bar.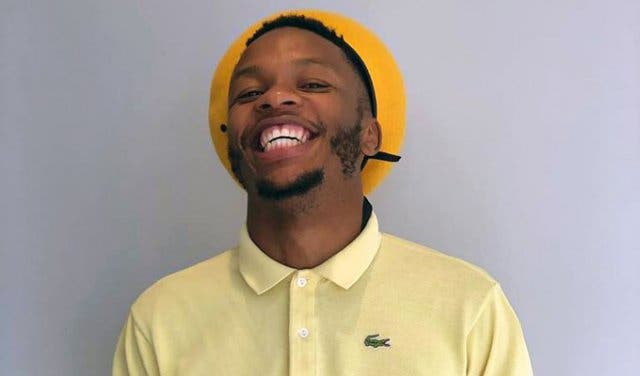 Top Chef SA runner-up Ayabonga Gope created the menu for The Milk Restaurant & Bar.
Milk Restaurant & Bar
Corner Makabeni Road and Zantsi Street
(Next door to Rands)
+27 (0)74 208 3688
gunyalakha@gmail.com
Psst... Tell them hello from the team at CapeTownMagazine.com.
---
Looking for the ultimate lifestyle venue in Khayelitsha? Here's one that's open seven days a week – Rands Lifestyle Space. Plus: Taste the variety of flavours South Africa has to offer at these top African restaurants in Cape Town.
Here's what you can expect from a day in one of Cape Town's most vibrant areas with our explorer's guide to Khayelitsha. On a budget? Take a look at these affordable Cape Town food experiences. And discover the Western Cape's townships.
---
ABOUT #CapeTownMagNew:
#CapeTownMagNew discovers exciting new places in and around Cape Town and the Western Cape. CapeTownMagazine.com celebrates entrepreneurship by telling the unique story of your business. Follow #CapeTownMagNew on Twitter and Facebook to stay up to date on new places and experiences or read more here about new places in Cape Town.
---
Use our events section for an up-to-date overview of what's happening in the city, suburbs and dorpies. Join our newsletter and add capetownmagazine.com to your mobile home screen for quick access.
Follow and like us on Twitter ❤ Facebook ❤ LinkedIn ❤ Instagram ❤ Pinterest for updates.