Top Tattoo Studios in Cape Town
A selection of piercing and tattoo parlours making a mark on the Mother City body art scene
Last Updated 23 November 2017
Anyone's who's gone under the needle before – bar the odd drunkard who simply can't remember their motive – will most likely agree that the reasons for getting tattooed usually run more than skin-deep. Tattoos are about creative expression, about individuality or belonging, about ritual or rebellion or immortalising memories. Which is why it's so important that when you do decide to scratch the body ink surface, you pick the right studio to perform the procedure. If tattoos aren't tickling your fancy, explore the art of body modification by getting something pierced and meet some of the Mother City's finest body mod specialists (nose rings, anyone?).
Fortunately, Cape Town, being the innovative city it is, is home to a host of internationally acclaimed artists and parlours, all practiced at catering to the whims and wants of the ink crowd, at handling requests for customised work or catalogue sketches, and at fielding even the most outlandish design queries. So, to help you source the right place for the job, what follows is a listing of a few of these top Mother City tattoo studios.
Palm Black Tattoo Co.
"Not a lot of people like the intensity and intimidation of walking into a tattoo shop. It was always important to me, to create a place that's a little softer," Raoul Goetze insists. The owner of the laid back studio found just off Roeland Street exudes comfort. Together with Richard Moir, Wesley von Blerk and David Chaston, Palm Black has established itself as one of the best tattoo studios in Cape Town. In the two short years this inner-city studio has been open, the troupe of talented tattoo artists have been the creatives behind some of the most exquisite ink pieces in not just the city but across the globe. Home to one of the only hand poke tattoo artists in the Cape Town, Palm Black regularly receives local clients as well as those hailing from further afield. Nothing is too strange or far off for these guys; your passion for your piece will be matched by one, if not all, the artists.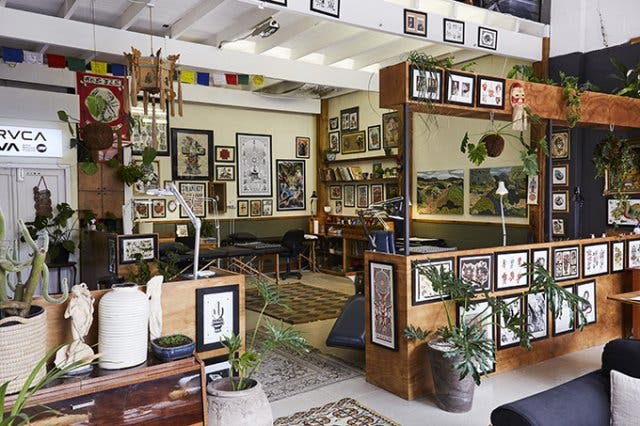 115a Harrington Street| Gardens | +27 (0)21 461 0622
Wildfire Tattoos and Piercing Studios
Opened in 1994 by tattoo gurus Simon and Manuela, the Wildfire team claims over 20 years experience in the industry, and the brand's popularity is rooted in a seamless blend of fine artistic expression and business savvy. Now based at two locations in Cape Town to cater to both the city centre crowd and those out Century City way, the studios together boast a passionate team of eight talented artists, all seasoned in a range of styles, from whimsical designs to tribal patterns and typography. Not only for those looking for a inking fix, this well known tattoo parlour expanded to a separate piercing studio in Canal Walk where piercing junkies can get their fix by a licensed piercer in a sterilised environment.

Shop 480 |Canal Walk | Century City |Cape Town |+27 (0)21 551 5722; 192 Long Street |City Centre |Cape Town|+27 (0)21 424 0877
Sins Of Style
This city centre studio's focus is on custom tattoos, and all requested designs are drawn up on the day so that clients have full control over the creative process. The team comprises three experienced artists, all with their own style; Lee Herbert's expertise, for example, lies in black and grey illustrative and realism, whereas Tyler B. Murphy, the company's founder, favours large-scale Asian traditional design. In addition to standard approaches, the parlour also specialises in a unique manual 'hand poked' technique that deliberately leaves the line work looking rough and irregular. Regular patrons of such a style include Ninja and Yo-Landi Visser of local rap-rave band Die Antwoord.

35 Buitenkant Street | City Centre | Cape Town
Note: Sins of Style values face-to-face interaction and hence does not give out a contact number; they encourage clients to pop in to set up appointments.
Metal Machine Tattoo and Piercing Studio
Cape Town's first professional tattoo studio Metal Machine opened in 1993 under tattoo master Derek Baker and has since garnered a number of coveted awards, including first place in the black and grey large images category at the African Ink Fest International Tattoo Convention. With such a history of success, the parlour's quality and creativity knows no bounds – the team at this studio will design everything from small, discreet symbols to elaborate, fitted, full-body etchings. And word on the street is that their diversity is matched by their skill. So firm is the artists' confidence in their trade that, when requested, they draw freehand sketches straight onto the body.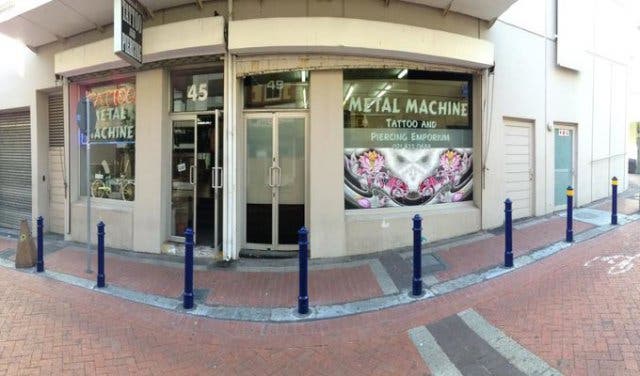 45/49 Shortmarket Street | Cape Town | +27 (0)21 423 0688
More Than Hype Art Collective
Situated in the leafy Gardens area and founded in 2014 – this award-winning tattoo collective (and gallery) aims to elevate the art of tattooing. More Than Hype currently has two resident artists, with future plans to expand and have 10 artists working in the shop. Warren Petersen specialises in large illustrative scale pieces and Mr Cheeks specialises in blackwork and tribal. Not just limited to tattooing, the collective aims to host tattooers who artists in their own right (oil, acrylic) and the shop has a gallery space. Fun fact: the building is a heritage site from the 1800s. For any enquiries be sure to call and book an appointment.

4 Hiddingh Avenue | Gardens | +27 (0) 21 462 5000

Davidson Ink
Formerly launched as Hoodoo Tattoo, Davidson Ink boasts three resident artists and has also played host to a number of experienced guest tattooists from around the world. Based in Observatory, the parlour offers a broad variety of tattoo styles, most of which are drawn straight onto the skin. With an emphasis on exceptional quality, the Davidson Ink team also makes use of an assortment of top ink brands that vary according to the nature of the work.
297 Lower Main Road | Observatory | Cape Town | +27 (0)21 486 9003
Mantra
Artist Samantha Millar's Long Street spot has been making waves on Cape Town's tattoo scene for some time now. A mix of black and grey artistry and dot work, her designs are influenced by her extensive travel abroad. With free one-on-one consultations and the offer of customised artwork, the studio's ultimate goal is to guarantee a positive, memorable experience for clients, and, as Samantha works independently, the pricing structure is especially competitive.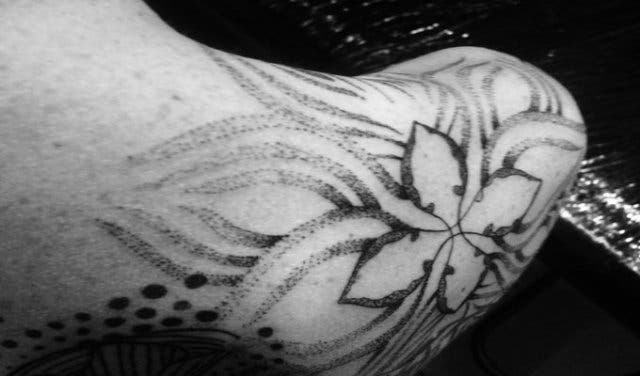 210 Long Street | Cape Town |+27 (0)82 528 0566
Body Architects Tattoo and Piercing Studio
Founded in 2011 by Tamar Thorn and Michael Dewing – this tattoo and piercing located close to Cavendish Mall has become a hub for Southern Suburbs (and beyond) looking to get some ink. The shop boasts four artists currently and often hosts guest artists at their eclectic space. Focusing on custom tattoos, from intricate Japanese work to portraits and more, clients are welcome to bring their own unique ideas too. Not only about the ink – this studio has a qualified piercer and body modification artist, Lleziel, who also focuses on scarification (for those in the mood for something a bit more adventurous).

Shop Q | Cavendish Close | Warwick Street | Claremont | +27 (0) 82 226 4065
Cape Electric Tattoo Parlour
A 2011 addition to the city centre body art scene, Cape Electric aims to make their mark on the local tattoo world by ensuring a comfortable, positive and private – the work area is separate from the entrance section – experience for customers. With three in-house artists on board, all with their own preferred style, the parlour is well-prepared to cater to a range of tastes and requests, and specialises in both flash (generic, ready-made designs) and customised tattooing. What's more, these creative craftsmen are always fine-tuning their trade by experimenting with various artistic mediums outside of their normal work hours. Impulsive types will be glad to know that they welcome walk-ins in addition to pre-arranged appointments and are readily available for free consultations to provide for quote and query needs.

11 Buitensingel Street |Gardens | Cape Town | +27 (0)21 423 7646
Fine Lines Tattoo Studio
Opened in 2009, this Blouberg-based parlour's key philosophy is to create a space for customers that's homely, laidback, warm and welcoming, and that can take some of the edge off the sometimes painful tattooing process. While they pride themselves on their ability to accommodate a broad range of style requests, the two head artists, Tristan and Riaan, are most skilled at realism, abstract and old-school designs, respectively. Across types, their line work, as the studio's name suggests, is crisp and clean, and hygiene and safety are always a priority. Although they do work on a walk-in system, bookings are preferred, particularly on weekends when they're at their busiest.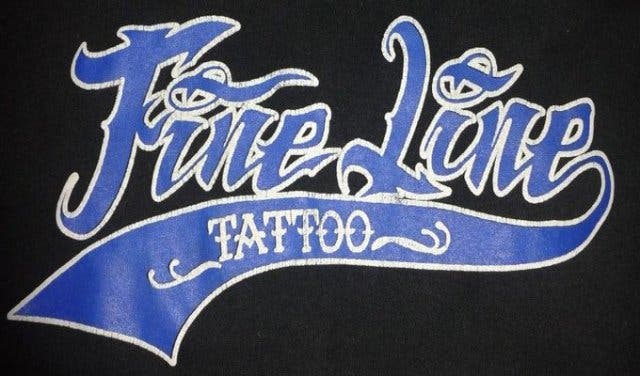 4 Harvan Centre |Marine Circle | Blouberg | +27 (0) 21 556 8908
TattooMania
Founded by experienced tattooist Marshall Idrees, TattooMania studio – based in both Kenilworth and Kuilsrivier – is wholly dedicated to one thing: creating high-quality pieces of body art. The three resident artists' areas of expertise include bold colour works and intricate portraits, but they're practiced in all forms of tattooing, and will also gladly sit with clients and work out unique, personally-tailored pieces. As committed to sanitation as they are to design, the team follows a strict sterilisation procedure and only makes use of the purest pigments. What's more, they're also highly affordable; if a customer brings in a written cost quotation from another parlour, they'll adjust their prices to make sure they beat it.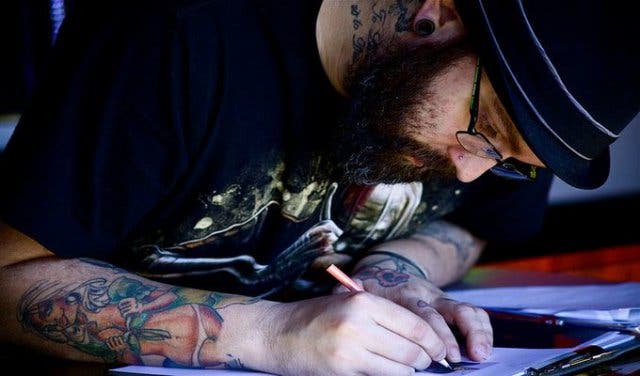 Shop B&A | Access Park Shopping Centre | 81 Chichester Road | Kenilworth | +27 (0)21 671 6920;
Images by Jonathan Ferreira and various
---
Get inked and support the animals at DARG at the Charity Tattoo Day at Cape Electric Tattoos.
A cut above the rest for less in Bree Street at Downtown Barbers.
Not so keen on skin etchings? How about sketchings on the Mother City's streets and architecture? Read more about Cape Town's urban art.
---
---
Use our events section for an up-to-date overview of happenings in Cape Town. Also, don't forget to subscribe to our newsletter.
Follow us on Twitter, like us on Facebook, connect with us on LinkedIn, check out our photos on Instagram and follow our Pinterest boards for updates on what's happening in and around the Mother City.