Must See: The Most Versatile Weddings and Functions in Franschhoek
Every type of function you can imagine, 10 different winelands wedding spaces in one and refined farm-to-table bistro restaurant, bakery and deli to discover
An explosion of green on Wemmershoek Road between Franschhoek and Paarl. Ancient oaks sheltering the bistro deck, sweeping reception hall and intimate winery functions space. With the nearby rose garden, pools, poplar forest and private lake with the Hou Moed mountains in the background. The La Paris Estate is a true discovery for functions in Franschhoek and Paarl.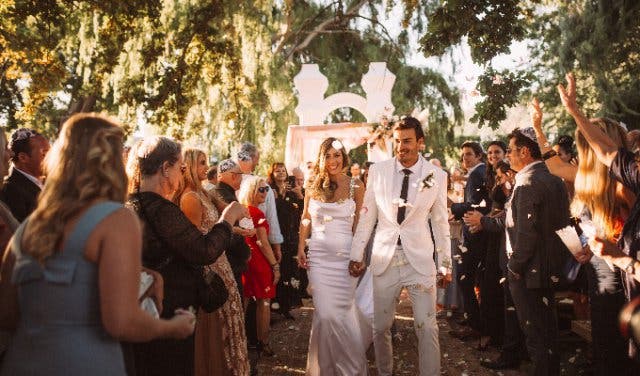 LIKE A WINELANDS OASIS
You can't miss La Paris. When driving on Wemmershoek Road, about 12 minutes from Franschhoek, the estate is the greenest thing on the Hou Moed mountains side of the road. Sweeping lawns, lush poplar forest, tall oak trees and estate horses Applejack and Freckles to greet you at the entrance.
And you better get used to exceptional service. The guard at the gate will phone ahead to make sure there's a porter to carry your bags and guide you through the grounds from the moment you park your car. Tree-lines lanes and crawling vines greet you and guide you towards the estate deli and bistro.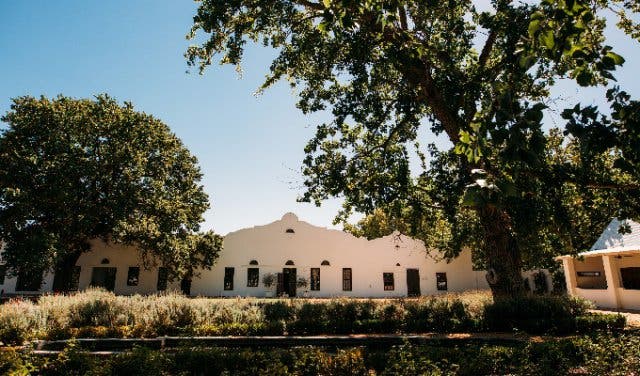 The new deck with oaks and ponds beyond the old winery and 17th-century farm buildings lead to the rest of the estate's plentiful little "biospheres" – unique spaces that create different settings for any wedding or function. And you're not going to be left wanting for options for your next function here.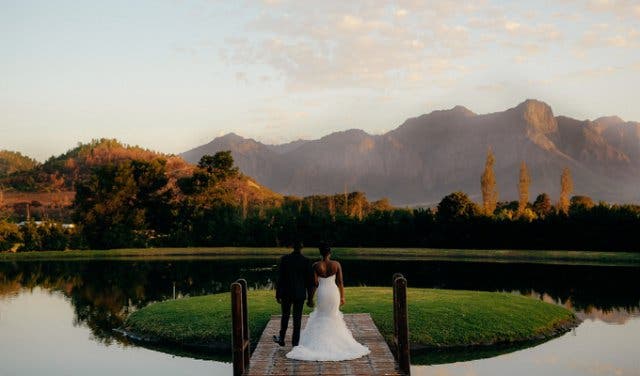 WHATEVER YOU IMAGINE: FUNCTIONS IN FRANSCHHOEK
Apart from the spacious and inviting bistro restaurant – where all Franschhoek's chefs come to eat on their day off – there's the newly renovated Lyceum space. It's colossal to say the least, an old farm building converted into an immaculate white-marble-tiled functions venue with chandeliers and old beams in the ceiling that allows you to convert the look of the space into whatever you imagine by suspending decor or indoor plants.
The Lyceum functions space at La Paris accommodates about 450 people, easy. And, importantly, the side doors all open up onto a lush green outdoor lawn space that's perfect for extending your reception or large function or adding a picnic or braai-style atmosphere. It makes for a great larger functions space in Franschhoek, with the likes of Vodacom having their end-of-year parties here.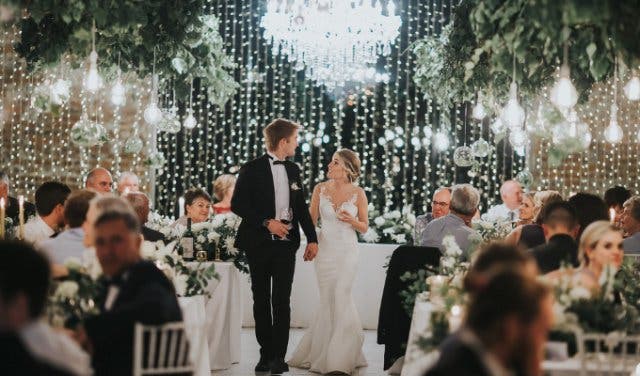 SMALLER FUNCTIONS IN THE OLD WINERY
For something more intimate, there's the winery. It's indoors and easily accommodates about 90–100 guests, with a separate cellar area (with the old wine tanks still intact) that's ideal for hosting a chef's table event, a bar or photo booth. A highlight here is the chandeliers, which were discovered and bought from an old chateau in France, and brought back to SA as hand luggage.
Both the Lyceum and winery also make for the ideal wedding ceremony – or indoor, back-up-plan reception – spaces. Which brings us to what La Paris is already very famous for, idyllic winelands weddings in Franschhoek.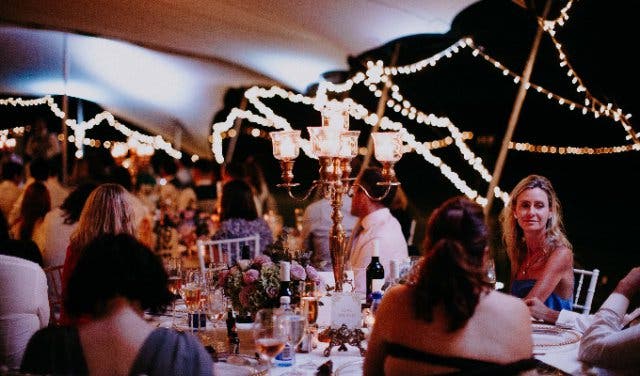 THE WAY YOU LIKE IT: 10 WEDDING SPACES IN ONE
"Most people just can't believe how many different types of wedding settings we have right on the property," says La Paris marketing coordinator Sula Steyn. "We have an oak-lined courtyard with ponds that leads into the private rose garden and the poplar forest with the lake and Lavender Lane beyond.
"And the pergola at the top is enclosed by hedges with the mountains in the background. You should see it at sunset, it turns pink, for that famous winelands wedding backdrop."
Every "environment" is truly unique and worth strolling through whether you're planning a wedding or not. There are sweeping lawns above the manor house, for carnival or picnic-style weddings. The rose garden is lush and beautifully tended. And the forested arbour makes for an incredible dusktime photo-procession as your party makes its way up to the lake, which has an island in the middle for more incredible photos.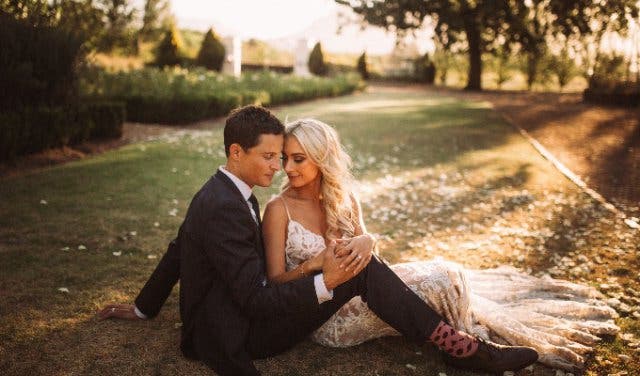 PLUS: IMMACULATE WEDDING ACCOMMODATIONS
There's room for the bridal couple or family to stay in the 17-century manor house. It's huge and darkly romantic, with three large bedrooms and a small library. Then there's the tumbleweed cottage, a space that'll steal anyone's heart: An old converted farmhouse building with high ceilings, private swimming pool and braai lapa, en-suite bathrooms wherever you look and exquisite furnishings.
Tumbleweed works exceptionally well as a space for the groom party to relax while the bride gets ready at the manor house. But you could just as easily spend a romantic weekend here, if it's available – La Paris books up for weddings pretty far in advance, so it's always best to contact them as soon as possible.
A DAILY DOSE OF LA PARIS: VISIT THE DELI AND BAKERY
Of course, you don't have to plan a wedding or function to visit. The La Paris Deli is open every day (except Tuesdays) from 8:30am to 5pm. And here you can buy anything from preserves and cheese to wine and fresh produce. But the best are the freshly baked bread, sweets and cakes.
Being in the wedding business, La Paris has its own in-house bakery. In fact, most of what you see here is made on the farm. And that allows them to create to order and cater for special dietary needs. Gluten-free. Vegan. Banting. You name it, La Paris does it.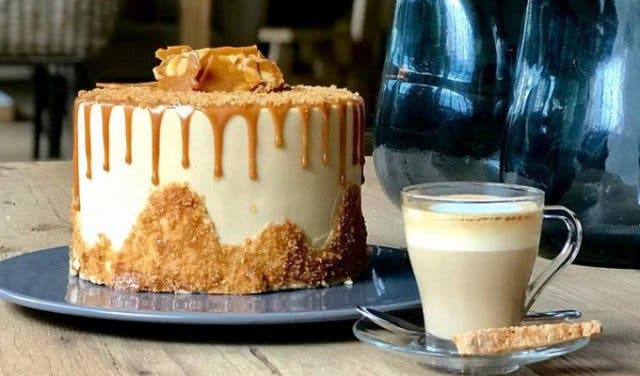 Expect incredible sweets, cakes and pastries. It's just 12 minutes' drive from both Franschhoek and Paarl, very close to Pearl Valley, Val De Vie and Boschenmeer. So it's an ideal stop for coffee and cakes, high tea, a book club or just meeting friends for a glass of wine.
Plus: There's a kiddies play area just outside, as well as a massive chalkboard along one entire wall, so bring the little ones. Or drop them at school and make La Paris a stopover on your way back from the gym – yes workout clothes are welcome.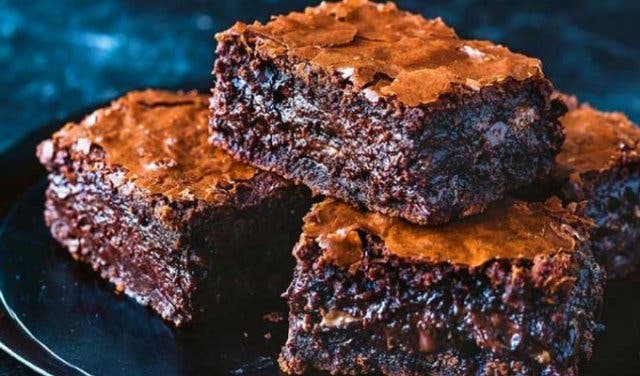 And if you like what's on offer, have your goods, from wine to cakes, fresh produce to grass-fed beef delivered to your home with the all-new La Paris Deli online shop. Discover why it's such an awesome lunch-stop deli in Franschhoek.
LOVED BY FRANSCHHOEK'S TOP CHEFS: LA PARIS BISTRO
The pièce de résistance, La Paris Bistro is famously one of the few Franschhoek wine region restaurants that's open on a Monday. That's one of the reasons why it's also where most of Franschhoek's most celebrated chefs come to eat on their day off. The other reason is the exceptionally good farm-to-table-style food they serve.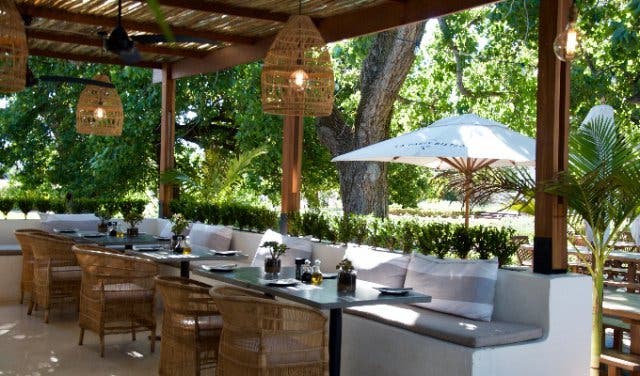 It's an experience: Farm-fresh ingredients sourced locally and used to create meals that borrow from traditional SA cooking (food the way granny used to make it), with a surprising and modern twist. Think corn fritters with a delightful aïoli surprise. A rack of lamb with pear and prosciutto. Soy-cured salmon bowl. Or sirloin with bearnaise sauce or country-style chakalaka.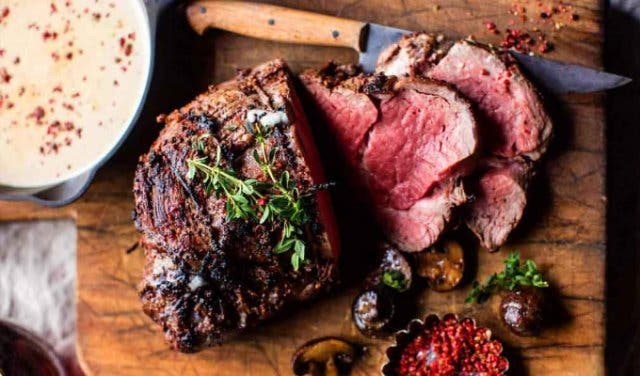 Most of the ingredients are grown on the farm. Like the eggs and foraged mushrooms in the estate breakfast. And for everything else, the La Paris kitchen has excellent relationships with the farmers in the area. They're able to send Whatsapp and have produce delivered ultra-fresh in no time.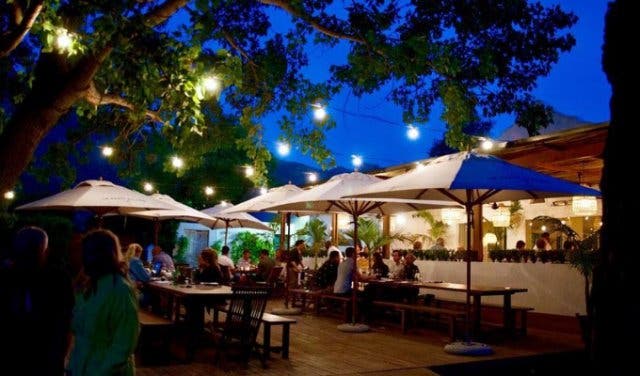 RUSTIC-CHIC ATMOSPHERE AND LIVE MUSIC FRIDAYS
Also open Wednesday to Monday, 8:30am–5pm, for breakfast and lunch, La Paris Bistro is spacious and offers a range of different "zones". Choose from bistro-style seating near the bar indoors to comfy couches near the fireplace. Then there's the sheltered verandah and outdoor deck area that come alive with lanterns and fairy lights on the only evening La Paris stays open till late. Discover the speciality menu and awesome vibe at the live music Friday nights at this Franschhoek bistro.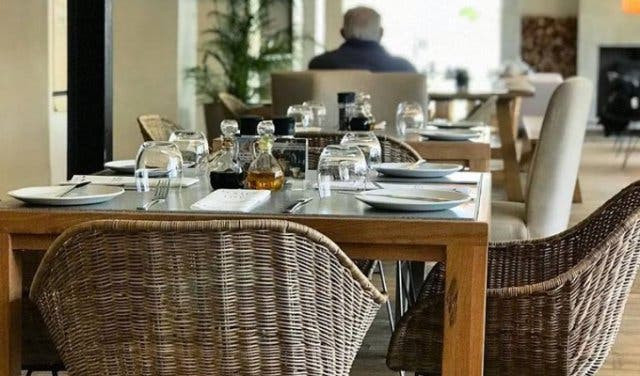 PLUS: MORE 5-STAR ACCOMMODATION COMING SOON
La Paris is currently developing a series of new chalets near the main pool. Rumour has it this will be an ultimate Franschhoek getaway location, complete with private five-star luxury rooms and personal attendants. Tell you all about it when it launches soon.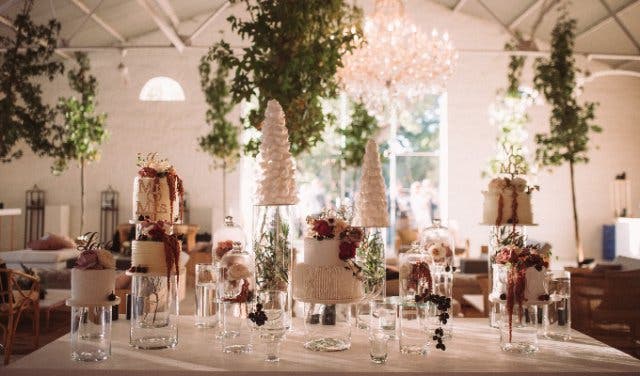 LA PARIS ESTATE
Bistro, deli, bakery, free delivery, weddings and functions in Franschhoek
R301, Wemmershoek Road, Franschhoek
events@laparis.co.za
+27 (0)21 867 0171
---
Discover more remarkable wedding venues in the Cape Winelands, places to have your office party around Cape Town and beautiful spots to have your functions in the Western Cape.
Share the experience at these restaurants around Cape Town. Discover awesome places to buy cakes and special delis, plus: places to catch live music in the Western Cape.
---
Use our events section for an up-to-date overview of what's happening in the city, suburbs and dorpies. Join our newsletter and add us to your mobile home screen for the ultimate guide to discoveries in Cape Town.
Follow and like us on Twitter ❤ Facebook ❤ LinkedIn ❤ Instagram ❤ Pinterest for updates.