Lamb Curry to Duck Briyani and Bunny Chow: Discover Easy Exotic Weekend Dinner With Friends
Sundoo's South-Indian-inspired tapas are ideal for that lazy lunch that turns into sundowners with an exotic dinner
If your Saturdays are reserved for socialising with friends over lazy lunches that flow into dinner by way of sunset drinks, then you're going to want to discover Sundoo South Indian Tapas and Bar located on Sea Point's Regent Road strip.
WHERE LAZY LUNCHES BLEND INTO EXOTIC DINNERS WITH A LOCAL BEAT
Let's be honest. You have to choose your Saturday lunch venue very carefully. It's not like weekdays. Saturday lunches have a sneaky way of turning into sunset drinks and dinner without you even noticing. So a vibrant location is key from the get-go.
And you don't get much cooler than Sundoo on Regent Road, with its unique blend of shoppers, promenaders, tourists and beachgoers adding their energy to the Sea Point mix. On Saturdays, Sundoo really soaks it all up, adding its own mix of exotic spices, local flavours and downright delicious South Indian inspired dishes that just keep on coming. And coming.
QUEUES, COCKTAILS AND KICKS
At Sundoo, the kitchen is a lot like Sea Point. It never stops cooking, especially on Saturdays when lunches blend into dinner by way of cocktails, some of which come served with a kick of chilli. True, the crowd and dishes change, but the energy just keeps on building, especially at sunset when people queue at the bar and on the pavement just to be part of the Sundoo Saturday scene.
Even queueing feels more like socialising at Sundoo, where the music is as much a drawcard as chef and owner Seelan's lamb curry, duck briyani and wok-fried squid heads served tapas style.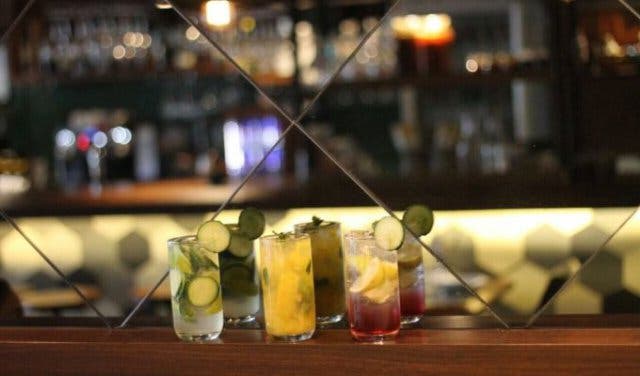 Sundoo's food is simple and fuss-free, offering a range of South-Indian-inspired, Durban-styled dishes that focus on flavour and encourage table sharing and tapas-style tastings.
Lunches are light and offer plenty of opportunities to share dishes with smaller portions. Lunchtime specialities include Thalis, which serve up small portions of curries and sambals on one plate. And the roti wraps, which turn bigger curry dishes into lighter lunchtime options.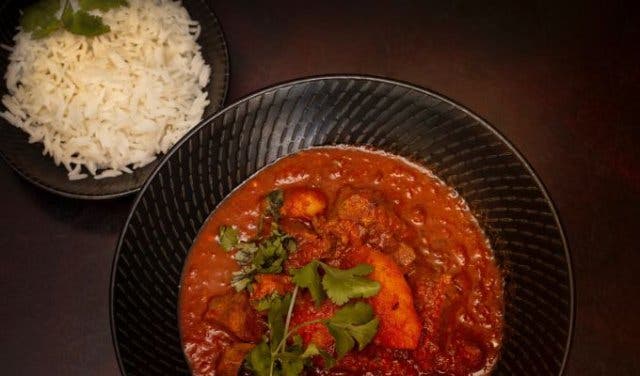 SOCIAL DINNERS AT SUNDOO
Most of the vegetarian dishes, like the bean curry and clay oven-roasted vegetables, are also vegan, with no animal products or cream included in the preparation. And everything is made from scratch, from Seelan's secret spices to the hand-rolled samosas and homemade pickles and chutneys. Oh, and did we mention the kitchen is Halaal-friendly? There's no pork and beef prepared or served here. In fact, all the meat products at Sundoo come from a local, Halal-certified butcher.
Sundoo is all about Saturdays that blend day with night, cultures with curries and the street energy with a beat that celebrates every sunset like it was a rare and special event. If that's your vibe, then Sundoo will be your new favourite local. Even on Sundays.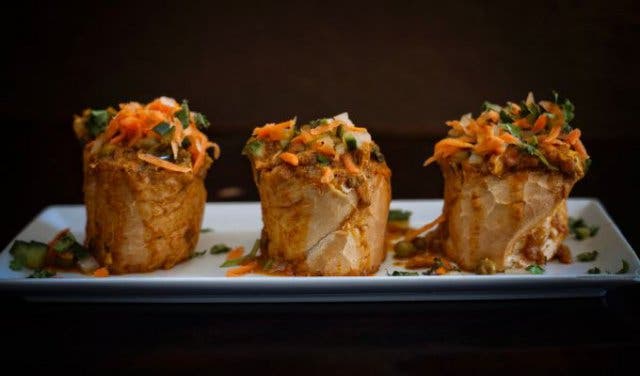 The Bill: Tapas and starters range R40–R80. Mains cost R95–R170. Desserts range R40–R60. And Sundoo has a fully licensed bar offering a wide selection of wines, cocktails and ciders with two craft beers on tap.
Capacity: The restaurant seats 42 people. Sundoo can be hired out at a fixed rate/minimum spend
FYI: Sundoo has a fully licensed bar offering a wide selection of wines, cocktails and ciders with two craft beers on tap.
Discover more at Sundoo restaurant in Cape Town, including business lunches in Sea Point.
---
Food glorious food. If it's more Indian you're after, you can't go wrong with one of our selection of Indian restaurants in the city. There are also loads of unique buffet restaurants and plenty of exciting new restaurants in Cape Town

Alternatively, have a look at our selection of special vegetarian and vegan-friendly restaurants.
---
Use our events section for an up-to-date overview of what's happening in the city, suburbs and dorpies. Join our newsletter and add us to your mobile home screen for the ultimate guide to discoveries in Cape Town.
Follow and like us on Twitter ❤ Facebook ❤ LinkedIn ❤ Instagram ❤ Pinterest for updates.