Starters, Steaks And Freak Shakes At The Hookup Lounge
Enjoy a variety of hookah flavours and mocktails at your table
The Hookup Lounge in Wynberg has a fully halaal menu complete with freak shakes and mocktails to drink and budget-friendly hookah pipes.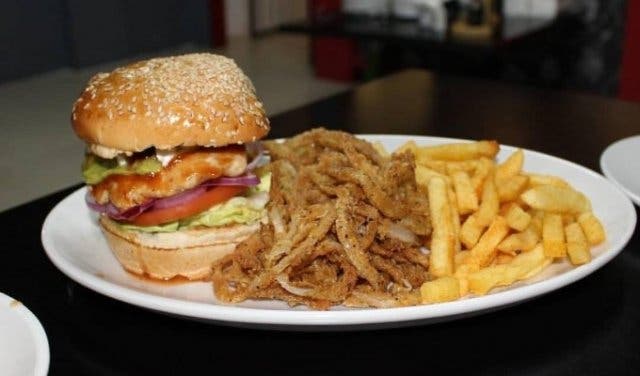 A NEW RESTAURANT TO TRY ON OTTERY ROAD
On the corner of Ross and Ottery Road, Redah Peterson opened a fully halaal steakhouse and bar in December 2019.
It's just a little way down from Cosy Corner and Aneesas who are known for their takeways, while the Hookup Lounge is the perfect spot to sit down, spend time with friends and family, and enjoy an occasional hubbly bubbly.
Even Cape Town's favourtie rapper YoungstaCPT stopped by.
WHAT DOES THE HOOKUP LOUNGE BRING TO THE OTTERY ROAD OFFERING
Order a hookah pipe and take your pick from a variety of flavours - including mint, apple, kiwi and watermelon - for only R70 per hookah or R100 for two from Monday to Thursday.
The bar section of the halaal steakhouse serves mocktails like the Nojito and Cosmo Crush, and all mocktails are R40. If you'd prefer something a little more indulgent, there are freak shakes (aka gourmet milkshakes - yum) on offer. Try the strawberrt cheesecake flavour (it's a crowd favourite) or the apple crumble, salted popcorn, or blueberry muffin (all R65).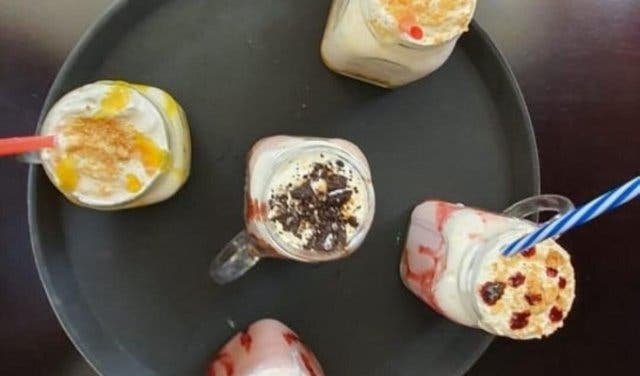 A MEAT LOVER'S DREAM
For lunch and dinner, their grills are the speciality, from flame-grilled chicken and beef burgers to the classic T-bone, ribeye, sirloin and fillet steak. Prices range from R69-R155 and all main orders come with a side of deep-fried onion rings or fries, uniquely spiced with their signature mix. Lighter options include jalapeno half-moons (R69), Sriracha wings (R110), or toasted sandwiches served with fries (R45-R90).
All meals are available for takeaway (staying true to that Ottery Road tradition), if you're willing to miss out on the fun of a pipe at your table.
---
ABOUT #CapeTownMagNew:
#CapeTownMagNew discovers exciting new places in and around Cape Town and the Western Cape. We celebrate entrepreneurship and we tell their unique stories.
Follow #CapeTownMagNew on Twitter and Facebook for the latest updates or read more here about new places in Cape Town.
PLUS: NOMINATE A FRIEND'S NEW BUSINESS
You never forget the people who supported you when you first started out. That's why we're giving you the chance to nominate your family member or friend's new business to win R60 000's worth of activations. Just click to fill out a form (less than a minute) to nominate a new business.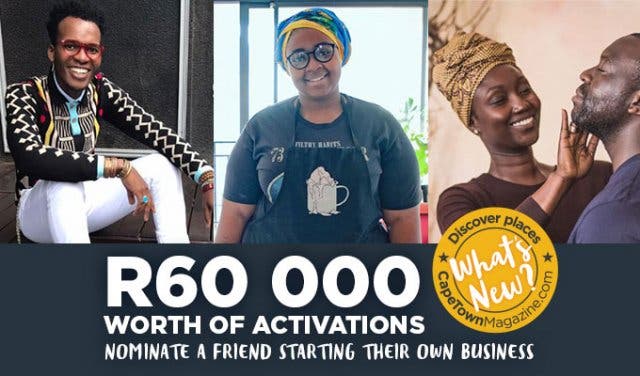 ---
Get excited with our list of new restaurants to try in Cape Town
Don't miss out on vintage decor, mountain views and contemporary food at Charli's Bistro.
Eat at the one of a kind Truffle Restaurant in Green Point.
Experience more halaal restaurants in Cape Town.
Yoga spirituality and music are on the card this March.
---
Use our events section for an up-to-date overview of what's happening in the city, 'burbs and dorpies. Join our newsletter and get quick access on the go by adding us to your mobile home screen for the ultimate guide to discoveries in Cape Town.
Follow and like us on Twitter ❤ Facebook ❤ LinkedIn ❤ Instagram ❤ Pinterest for updates.