First-Time to Pro, Unique Birthday Parties and Africa's Best Skate Bowl at The Shred Indoor Skatepark
From night sessions to one-on-one lessons, skateboarding birthday parties and a family vibe, oh, and the only global-spec skate bowl in Africa at The Shred
Drop into the only international-spec skate bowl in Africa, get lessons from a skating barista, throw a gnarly birthday party, check out the wall made from broken decks, or meet the skate park's furry mascot. You can also take a break and grab a toastie with your coffee or pop into the skate shop.
And the best part is, no amount of summer wind or wintry rain can keep you away from Cape Town's premium indoor skate park. Beginners to pros – all are welcome at The Shred in Paarden Eiland.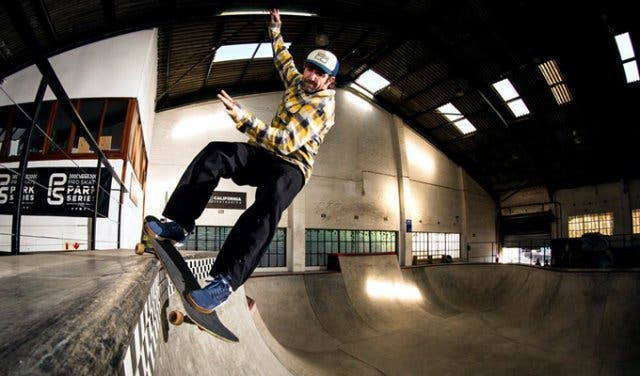 SKATEBOARDING IS IN THEIR BLOOD
Marc Baker and Jamie O'Brien opened The Shred in 2015 and have been skating and building ramps for over 20 years. Jamie has dedicated his life to skateboarding, from producing skateboard videos to building his own skate brand, Dope Industries clothing.
Besides his several other ventures, Marc has gained a lot of experience through working with California Skateparks (one of the world's biggest brands in skate park design and construction) over the last five years, helping build parks for events such as the X Games and Vans US Open.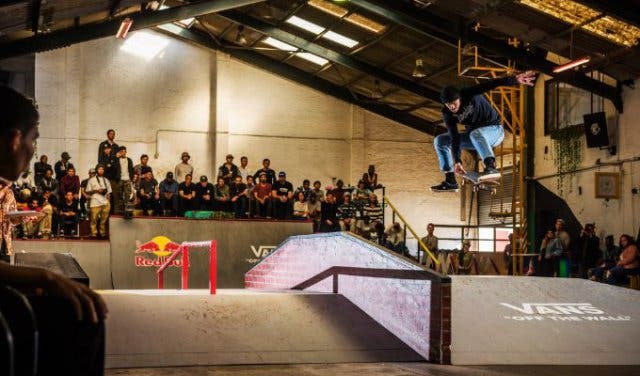 Their vision is to have a safe place for parents to leave their kids, and a park that is constantly evolving to avoid boredom. At the moment, the park is mostly built out of wood, however, they plan to build more concrete obstacles soon (the bowl is concrete).

"After years of watching the City of Cape Town build badly designed and constructed skate parks with no skater input, we decided to open an indoor skate park," says general manager James Plumstead, also known as Jack (don't ask). "We wanted to set a standard and showcase our workmanship and give the skateboarders a safe, well-built facility close to the CBD."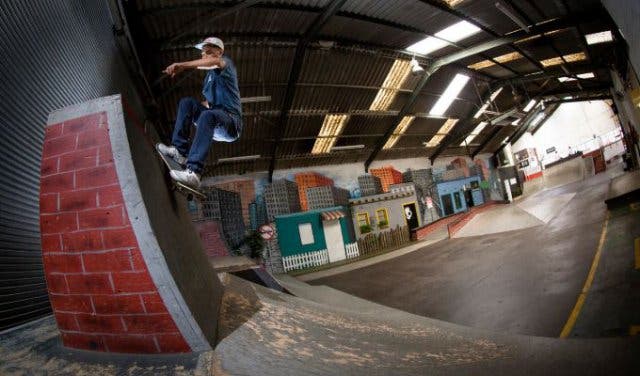 A FUN SPOT FOR BIRTHDAY PARTIES
The Shred hosts loads of birthday parties and have a few packages to choose from, which include an instructor, balloons, a cake and a professionally edited video (depending on which package you choose). Parents can relax in the Eiland Eatery for a bite to eat or in the coffee shop for a good cup of java if they need a break from their children or the noise.
The Shred also hosts various events and special days, such as girls-only sessions and night sessions for the core skaters, but there's more of a family vibe on weekends and holidays.


GET A SKATING LESSON FROM A BARISTA
The Shred offers lessons for all ages and it's always one-on-one. As Jack says, a more personal experience works better than large groups. "Our longest standing barista, Karl van Antwerp, does our lessons. He is an expert skater, too. He is amazing with the kids and they all come back for more."
It's R280 for an hour lesson and Karl runs the lessons all over the park, depending on the age and skill level of the customer. The outside area is popular with the younger kids as it has smaller ramps.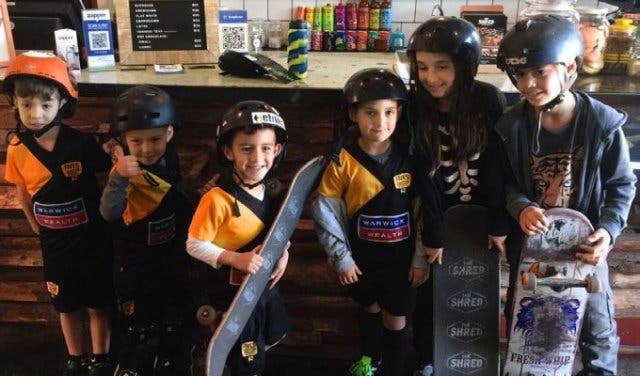 CARVE THE BOWL
Riding empty pools began in the 1960s in the US (think Lords of Dogtown), and people have continued this trend since then. The Shred bowl was designed by California Skateparks and sponsored by Vans SA to create a suitable venue that could host the African Vans Park Series qualifier event, which takes place in July each year at The Shred. The African continent was never included in this tour until The Shred's bowl was completed last year (2018).
"There will be an African qualifier held each year at The Shred, attracting riders from multiple countries," says Jack. "Our bowl is the only one built to international spec and quality in Africa."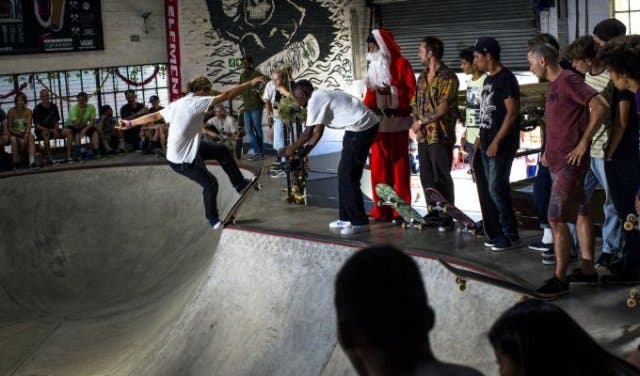 WATCH THE MASTERS IN ACTION:


MEET THE SKATE PARK'S FOUR-LEGGED FRIEND
If you see a dog on the loose, don't worry, that's just The Shred's mascot, Ollie. She's a skater girl with a love for old school music (they play it just for her). She's also pretty famous and has over 300 followers on instagram, so remember to give her a good scratch behind the ears.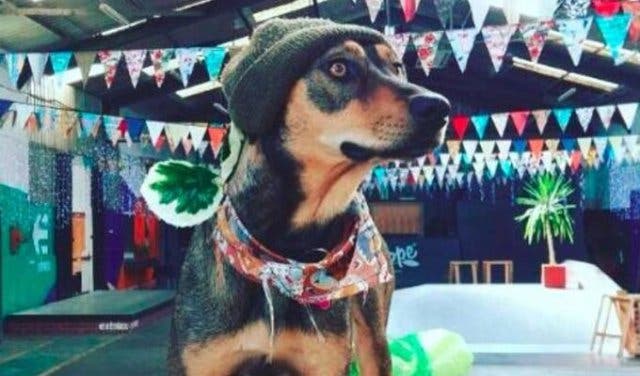 THE SHRED'S WALL OF SKATEBOARDS
While you're cruising around the skate park, you'll notice the various large art pieces created by Cape Town artists. Don't think graffiti, but rather retro-style murals. The venue is slowly becoming an art gallery, too, says Jack. And it's pretty hard to miss The Shred's very own piece of art – the towering wall filled with broken skateboards. So if you're unlucky enough to wreck yours, maybe they'll add it to the collection.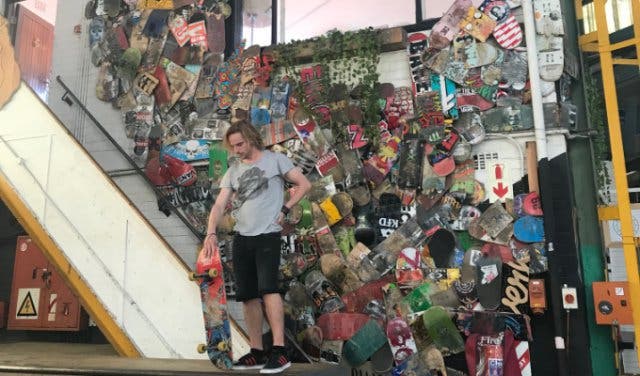 SESSION TIMES AND PRICES

SESSION TIMES
Monday–Friday
9am–5pm
R60 per session, except for Monday half-price sessions.
Special: 10 prepaid skate sessions for R400pp (only R40 per session). No expiry date.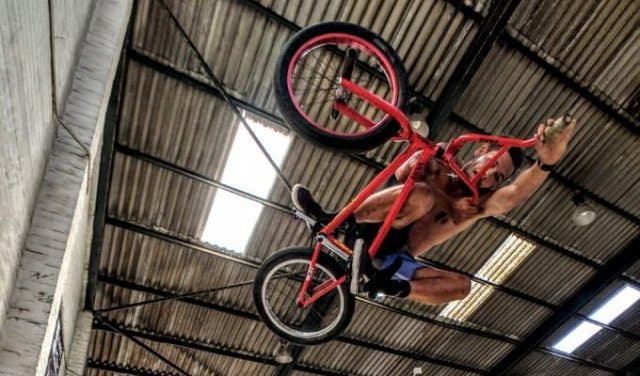 NIGHT SESSIONS
Tuesday: 5pm–8pm – Open night (R50. All Welcome)
Wednesday: 5pm–8pm – Skate night (R50. Skaters only)
Thursday: 5pm–8pm – Open night (R50. All Welcome)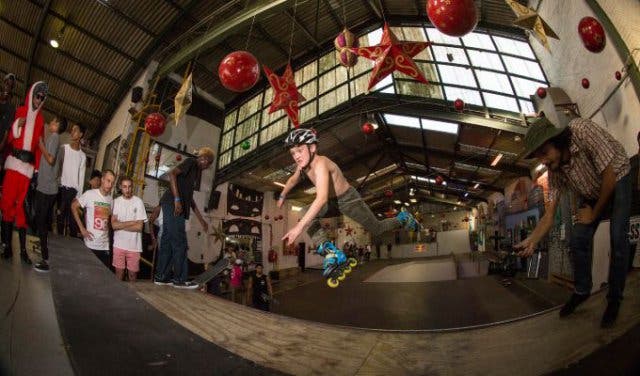 WEEKENDS AND PUBLIC/SCHOOL HOLIDAYS
9am–5pm
R60 per session.
For all the relevant contact details for lessons and birthday parties, visit their website.
Note: Rollerbladers, roller skates, scooters and push bikes are also welcome. Just no motorised craft.
By Daryn Wood
---
Celebrate the annual Californian holiday at The Shred's Go Skateboarding Day.
Here are some ideas of what to do when it rains in Cape Town or what to do on the weekend.
Find special birthday party places or kids birthday party venues.
Looking for things to do with kids or free and cheap things to do with kids in Cape Town?
---
Use our events section for an up-to-date overview of what's happening in the city, suburbs and dorpies. Join our newsletter and add us to your mobile home screen for the ultimate guide to discoveries in Cape Town.

Follow and like us on Twitter ❤ Facebook ❤ LinkedIn ❤ Instagram ❤ Pinterest for updates.