It Took 3.3 Billion Years For That Diamond To Get To Your Finger
Enter the interesting world of diamonds and tanzanite at Shimansky's Waterfront showroom and workshop
Each Shimansky diamond has taken a 3.3 billion-year journey to your finger. That's how long it takes for this precious stone to form, be mined and then shaped into a sparkling stone and set in a beautiful jewel. These are the kinds of stories you'll hear when you go on the Shimansky Diamond Experience at the Clocktower at the V&A Waterfront in Cape Town, which gives a unique and interesting insight into the world of diamonds.
RENOVATED SHOWROOM GETS A BRAND-NEW GEM
The world of master diamond cutters and goldsmiths is fascinating. You're able to see what exceptional craftsmanship and expertise it takes to transform a raw gemstone and artfully craft precious metals to create unique jewellery.
You can have this behind-the-scenes look at the newly renovated Shimansky Showroom, a tribute to the brand's three-decade journey to international icon status, says its founder and CEO, Yair Shimansky.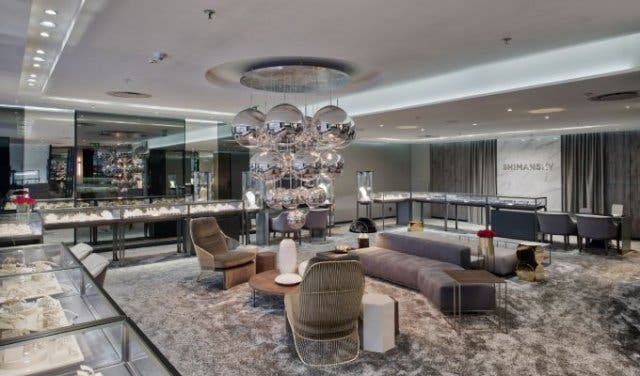 "We mark this milestone with the creation of a brand-new gem in the shape of the new V&A Shimansky showroom, which shares the story of how a blend of ethical diamond sourcing, bespoke design, innovation and authenticity has made Shimansky the byword for world-class jewellery," he says.
Located on the upper level of the Victoria Wharf Shopping Centre, next to Baia Seafood Restaurant, the meticulously-curated space offers a full-service bar and a private diamond experience for clients who want a bespoke opportunity when selecting their jewellery.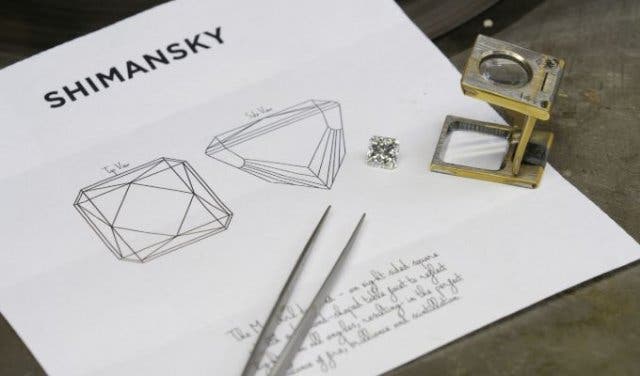 WATCH HOW DIAMONDS ARE BEING CUT AND POLISHED
The Shimansky Diamond Experience and Jewellery Showroom is also home to the Cape Town Diamond Museum. Here you can find out how diamonds are formed, and their journey up into the world, where it could end up in a Shimansky jewellers setting. It's located at the Clock Tower Precinct at the V&A Waterfront, near the Zeitz MOCAA and gateway to Robben Island. It's a 45-minute, multilingual tour.
The jewellery showroom also offers visitors an insight into the diamond cutting and polishing process, with an on-site jewellery manufacturing workshop and factory.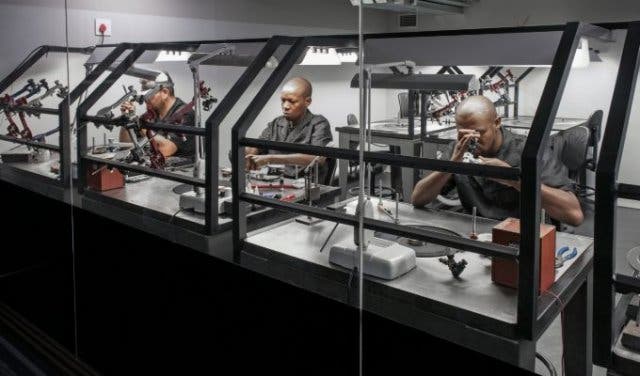 ETHICAL DIAMONDS DIRECT FROM THE SOURCE
Each Shimansky diamond is hand-picked by Yair Shimansky, who inspects over 100 000 carats of diamonds per trip he makes to South African mines. "Selecting rough diamonds is an extremely specialised skill and it's extremely subjective – there are only a handful of jewellers in the world who can do so," he says. His involvement in every step of the process ensures Shimansky diamonds are conflict-free and ethically sourced.
World-renowned for contemporary, classic designs and expert craftsmanship, visitors can explore a wide selection of diamond and tanzanite jewellery on offer, including the Millennium diamond ring, the most revered engagement ring in South Africa.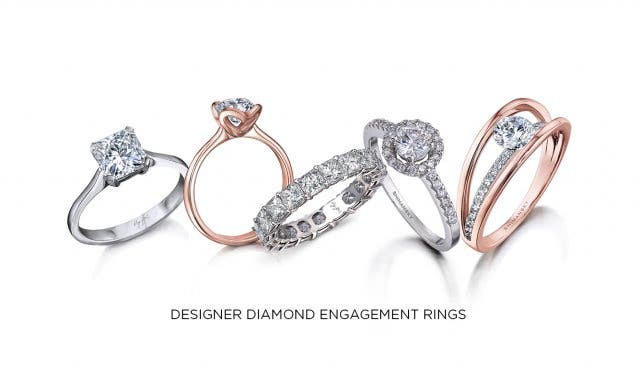 THE NEW SOUTHERN CROSS COLLECTION
The Khoisan viewed the two pointer stars in the Southern Cross as male lions and the three brighter stars of the Southern Cross as lionesses. Containing diamonds older than the constellation they represent, the wonder of this shining star formation is perfectly captured in the Southern Cross collection. While Shimansky's Southern Cross pendant is a direct replica of the constellation, their ring marks the navigation routes similar to those that the Khoisan followed. In wearing the ring and holding it up to the lit night sky, the navigation marking points of the Southern Cross are visible both in the sky and on your finger. They are made from the finest white, yellow or rose gold, hand-selected Ayanda Tanzanite and round, brilliant-cut white and black diamonds.
---
Take a piece of Cape Town wherever you go with these souvenirs.

Feeling overwhelmed? Here's a guide to buying diamonds and tanzanite, and read more about the history of diamonds.
While you're there, see what else you can do at the V&A Waterfront, which includes Battery Park.
---
Use our events section for an up-to-date overview of what's happening in the city, suburbs and dorpies. Join our newsletter and add us to your mobile home screen for the ultimate guide to discoveries in Cape Town.
Follow and like us on Twitter ❤ Facebook ❤ LinkedIn ❤ Instagram ❤ Pinterest for updates.