BREAKING: New Cape to St Helena Yacht Race Starts December
Excited sailors to celebrate New Year's out on the South Atlantic as the new Cape to St Helena yacht race kicks off 26 December
18 October 2018
One of the world's most remote islands. New Year's out on the South Atlantic. And the airport that enabled Royal Cape Yacht Club to announce a new yacht race to St Helena Island. Here's what you need to know about the new race from 26 December 2018.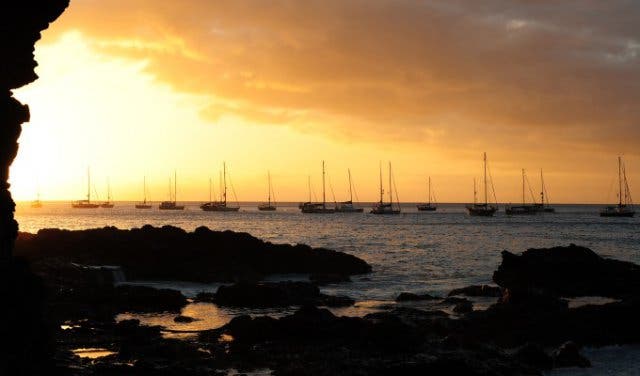 WELCOME BACK TO ST HELENA
The Royal Cape Yacht Club hasn't sailed a comp to St Helena island in almost four years. Mainly because it's so remote. It is 2000 km West of Namibia/Angola and 4000 km east of Rio de Janeiro, and could only be reached via the sea (no airports).
This made it practically unreachable for sailors' families during the sailing season (which is also the festive and New Year season). It's a shame because the sailing is great here.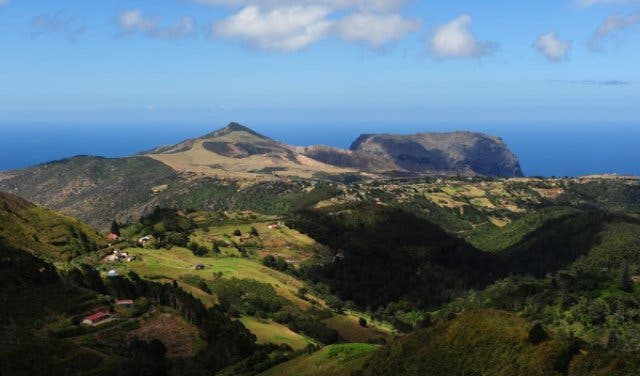 THE AIRPORT THAT MADE IT POSSIBLE
But now, the tiny South Atlantic island of St Helena just got its first and only airport, with regular SA Airlink flights, prompting the Royal Cape Yacht Club to announce a new form of the old Governor's Cup (former St Helena race from the 1960s). The new Cape to St Helena yacht race departs from Cape Town the day after Christmas and participants are expected to start arriving at St Helena on 5 January 2019. So it'll be New Year's celebrated out on the open ocean.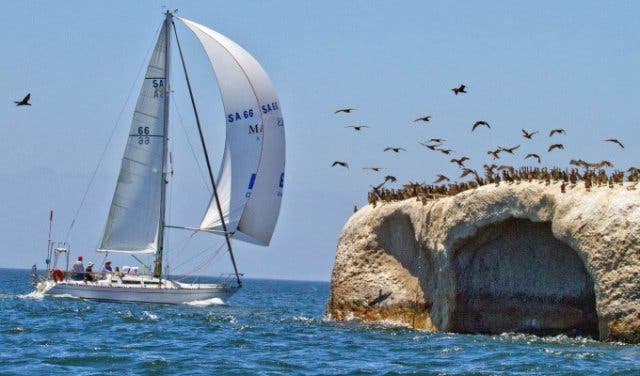 EXCITEMENT OVER THE NEW RACE
So far, plenty of boats have entered, and there's a shipping company that will assist in returning yachts back to Cape Town after the race, so there's a buzz of excitement over the new race on both the SA and St Helena side. Entries close on 30 November 2018.
To enquire about entering, contact the Royal Cape Yacht Club's Hilary Ackermann at sailing@rcyc.co.za, or visit their website.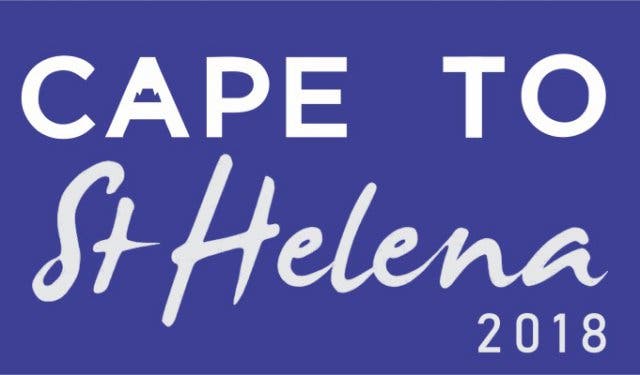 CAPE TO ST HELENA YACHT RACE
26 December 2018
Time limit: 15 days
Entry Fee: R1500 per yacht, R500 per crew member
---
Epic concerts on a luxury yacht at The Mirage Forever Summer Concerts.
Keen to get out on the water? Have a look at these waterborne adventures in Cape Town or get a 25% discount on an Ocean Safari boat trip from the V&A.
Speaking of the Waterfront, check out the easy and tasty selection of speciality street foods at the V&A Food Market and Cape Town's newest developed neighbourhood at the V&A's Battery Park.
And if you're travelling, check out the pet-friendly Park Inn by Radisson Foreshore Cape Town as well as the artsy Radisson Red. For the true-blue harbour experience, there's also the Radisson Blu Hotel Waterfront.
---
Check out our events section for an up-to-date overview of happenings in Cape Town. Also, don't forget to subscribe to our newsletter.
Like us on Facebook, connect with us on LinkedIn, check out our photos on Instagram and follow our Pinterest boards for updates on what's happening in and around the Mother City!