Lunch Spots that Offer a Special Treat for Mom This Mother's Day
We've found some places where she'll be treated with a delicious meal, great views and maybe some free wine
From a meatball burger and oxtail potjie to a free bottle of bubbly and rose picking. Choose how you want to spoil mom this Mother's Day, which falls on 12 May 2019. We've found some great places that will be serving tasty lunches, and some of them might even throw in an extra treat.
LET THE KIDS PICK HER ROSES
Why not have a light lunch at the charming coffee shop, perhaps a veggie wrap or homemade quiche and salad? You can follow it up with a slice of velvet cake, while the little ones pick some flowers in the famous rose gardens of the Chart Farm. Sit back and enjoy the scent of the roses and the panoramic views over the Constantia Valley.
Cost: R4.50 per stem (Sunday special)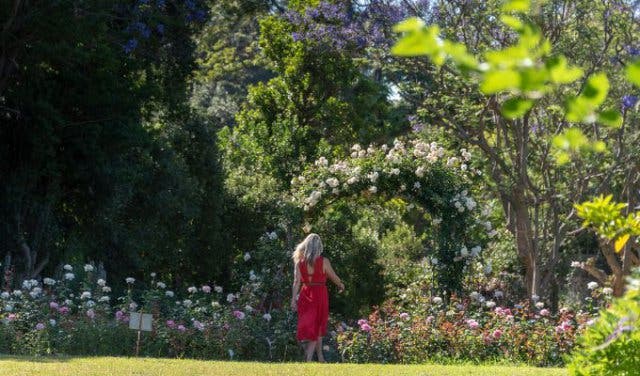 Klaassens Road | Wynberg Park | +27 (0)21 762 0067 | info@chartfarmview.co.za
SUPPORT YOUR FURRY FRIENDS
Join Domestic Animal Rescue Group (DARG) for a relaxing picnic on DARG's beautiful property. They will be selling picnic baskets to raise funds for the organisation. There will be music, including singer-songwriter Chris Werge, and a couple of surprises to look forward to. You need to RSVP by Wednesday, 8 May 2019. You are also welcome to pop by on the day and bring your own picnic basket and pay a small entrance fee of R50 per person.
Cost: R250 per basket, R50 deposit per basket



Main Road | Hout Bay | +27 (0)21 790 0383 | dargdays@gmail.com
BE ENTERTAINED BY CLASSICAL MUSIC
Dine on an Italian-inspired meal while talented pianist Jean-Paul Grimaldi-Lasserre entertains you at the stunning, and some would say opulent, Cucina Labia at Casa Labia. Built in 1929 to reflect the spirit of 18th century Venice, Casa Labia is the former Muizenberg residence of Count and Countess Natale Labia. Try the pink and black peppercorn pasta or Italian meatball burger. Grimaldi-Lasserre performs every Saturday and Sunday between 1pm and 4pm.
Cost: Starters from R85, mains from R115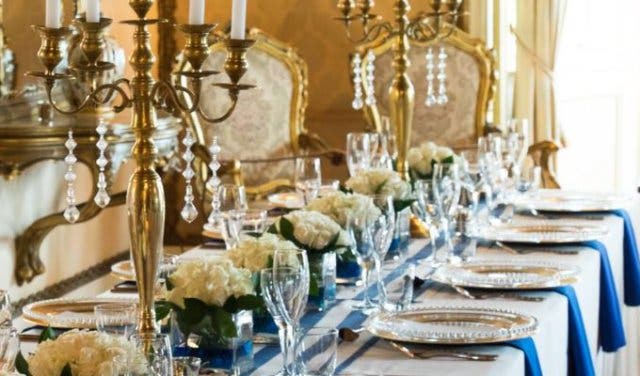 192 Main Road | Muizenberg | +27 (0)21 788 6062 | cucinalabia@dishfood.co.za
A GOOD OLD-FASHIONED FEAST
Treat Mom to a bountiful buffet at the President Hotel in the windless sanctuary of Bantry Bay. You will receive a glass of bubbly on arrival and will be treated to a harvest-table-style variety of salads and Sunday roast dishes, such as a roasted shoulder of lamb or honey roasted gammon. Moms and parents can enjoy a well-deserved break with the help of the hotel's childminders, who will keep the kids entertained in the kiddies play area.
Cost: R395pp, R195 for children under 12, children under 6 eat for free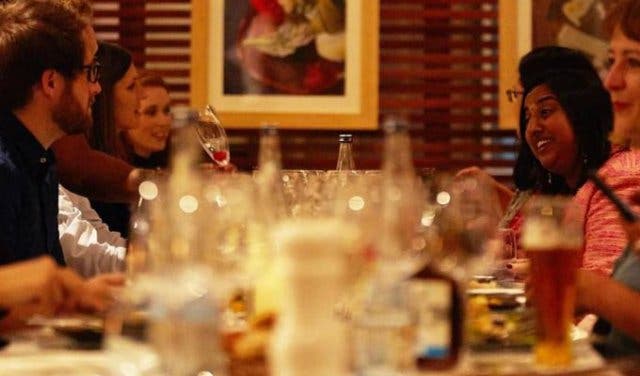 4 Alexander Road | Bantry Bay | WhatsApp +27 (0)60 664 9490 | events@presidenthotel.co.za
A FREE BOTTLE OF MCC
Not only can the whole family enjoy a scrumptious meal, but moms will get a free bottle of Nuy Muscat semi-sweet sparkling wine to make their day extra special. Chef and restaurant co-owner Wilna van der Westhuizen and her team at Nuy On The Hill Restaurant will prepare a Sunday lunch roast.
Cost: R295 pp (subject to change)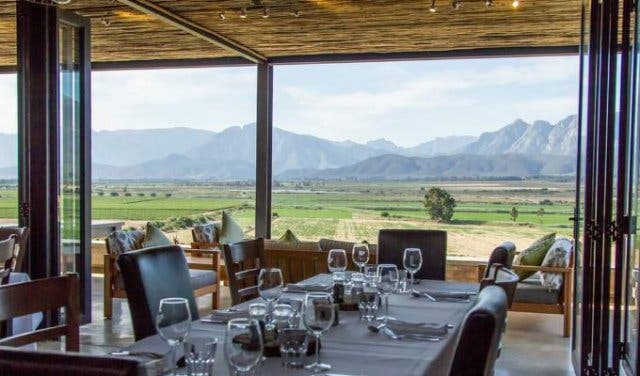 R60 | Nuy turnoff | Worcester | +27 (0)23 347 0272 | onthehill@nuywinery.co.za
SINGING, DANCING WAITERS
Get served and entertained by talented performers while enjoying a four-course set menu at Stardust Theatrical Dining. Start with canapes, perhaps spiced lamb croquettes with niçoise salsa. Then comes the starters, like a Mediterranean cheese souffle, served on sauce mornay. The main platters include Portuguese prawn and grilled chicken skewers topped with coriander yoghurt. Top it all off with fresh berry cheesecake and chocolate malva pudding.
Cost: R395pp



118 Sir Lowry Road | Woodstock | +27 (0)21 462 7777 | admin@stardustcapetown.com
A LAGOON VIEW
Spend the day at Benguela Cove and show her how much she means to you with a three-course lunch experience at Moody Lagoon. Chef Annie Badenhorst has crafted a menu that is guaranteed to suit all taste buds – from cauliflower steak to braised beef short rib. Their gift shop will be open throughout the day for those looking to treat their mothers with a little something extra. For the little ones, they have an 18-hole Pirate Adventure Golf and Splash Pad. Give them a call or make a booking online.
Cost: From R335pp



R43 Bot River Lagoon | Hermanus | +27 (0)87 357 0637 | info@benguelacove.co.za
COCKTAILS BY THE POOL
Mom can look forward to a breathtaking setting, delicious food, some world class cocktails and a small thank you gift at the end. The whole family is invited to this brunch by the pool at Radisson Blu Residence's Ghibli Bar. Expect a wide variety of dishes, ranging from smoky beef pie and devilled eggs with siracha to milo meringues and banana bread with salted caramel frosting. There will be plenty on offer for the kids, too, as they will have exclusive access to the pool, virgin cocktail options, an array of sweet treats and a special price on offer for all aged 16 and under.
Cost: R200pp–R295pp



21 Riebeck Street | +27 (0)74 101 4556 | quintessentialcocktails@outlook.com
PLUS: A BEEFY BUFFET
Go for a delicious buffet at Radisson Blu Residence's Stratus Steak House. Dishes include slow-roast beef sirloin, parmesan polenta, hearty rosemary lamb and orange shortbread with dark chocolate ganache. You'll also get a glass of bubbly.
Cost: R295pp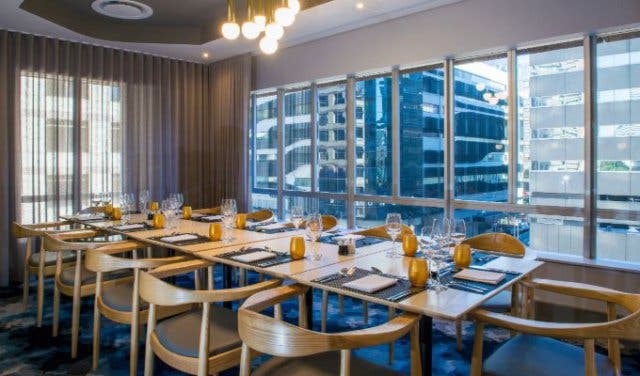 21 Riebeck Street | +27 (0)21 467 4000 | bookings.capetown.residence@radissonblu.com
---
For a fun alternative to lunch, here are other fun things to do on Mother's Day.

This is our pick of great brunch and lunch spots in Cape Town.

Check out what you can do this weekend and the rest of May.
---
Supercharge your event? Our Events Support Programme gets results. Contact support@capetownmagazine.com or +27 (0)21 422 2444.
Use our events section for an up-to-date overview of what's happening in the city, suburbs and dorpies. Join our newsletter and add us to your mobile home screen for the ultimate guide to discoveries in Cape Town.
Follow and like us on Twitter ❤ Facebook ❤ LinkedIn ❤ Instagram ❤ Pinterest for updates.