Healthy Lunches That Won't Break the Bank
Forgot to bring lunch to work or school? Avoid the junky fast food joints and feed your body's needs while being kind to your wallet
It's far too easy to turn to greasy fast food when you're always on the go and don't have time to pack lunch; it's cheap, convenient and for a short time, soothing. However, it doesn't really fulfill your body's needs for a meal that nourishes you properly and keeps you full for longer, and can leave your sense of well-being wanting. On the other hand, slow food and restaurant salads can get mighty pricey in Cape Town's trendy food joints and the months can end up feeling far too long.
To try and help you avoid this situation (and the stress), below are some healthy eateries in the city where you can get healthy, feel-good lunches that leave you feeling satisfied - at super affordable prices! Pretty useful when you're trying to be thrifty, right? Here's to keeping your wallet, stomach and body happy.
SPOTS TO GET A HEALTHY, AFFORDABLE LUNCH
Café Frank
For a stylish joint on Bree Street, which is known for its upmarket restaurants with creatively delicious (and often pricey) cuisine, Café Frank really is great value for money. It's unusual to find somewhere that prides itself on dishes made with superfoods, locally-sourced seasonal vegetables and organic or free-range meat - which could easily make up a fine-dining menu - that is this affordable. Frank's focus is delicious yet simple meals made with nutritious, whole food ingredients that leave you satiated and feeling nourished. Their lunch items, available to grab on the go, include vegetarian and meat quiches, pies, salads, bagels with healthy, hot veggies and sandwiches.
Anything from the lunch plate such as quiches include a salad and the average price is about R60p/p.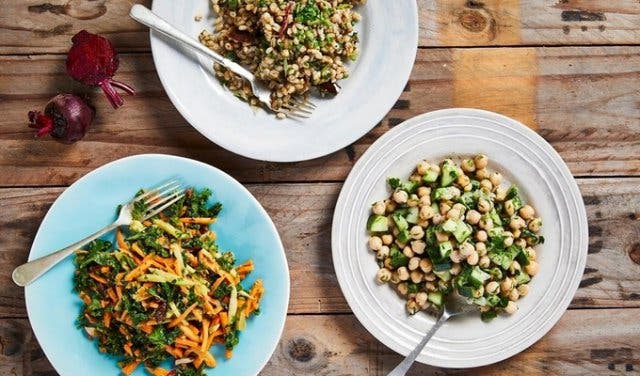 160 Bree Street | Cape Town | +27 (0)21 423 0360
Smuuthies
We love the sound of the 'lovingly filled' toasted flatwraps here that are priced at a reasonable R48 each. Fillings include butternut, tomato pesto, baby spinach, pumpkin seeds, broccoli, cajun chicken and more. Alternatively you can treat yourself to a healthy super toastie for R50, or a super nutritious salad for R55. And, of course, there are the smuuthies for an extra lunch treat! Their prices range from R32 for a regular-size dairy OR non-dairy smoothie (R40 for a large size), to R42 for a regular-size Mind, Body and Soul smoothie (while the large size costs R50). There's a whole host of healthy options with fruits such as blueberries and pineapple to choose from to add to a regular smoothie. On the other hand, ingredients you can find in the Mind Body and Soul blends include superfood goodies such as chia seeds, cacao nibs, pecan nuts and peanut butter (yes, this is really a protein-packed superfood - the kind that contains only peanuts are the healthy choice).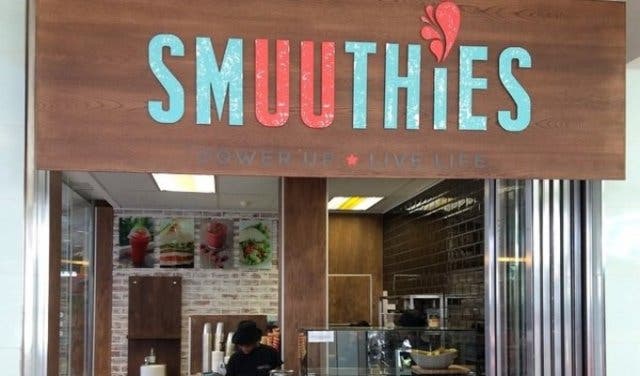 Shop G23A, Howard Centre | Howard Dr | Pinelands | Cape Town | +27 (0)72 416 0421
Maharajah
Indian cuisine is truly something special, with incredibly diverse and flavourful recipes that make eating vegetarian and even vegan a joy for all who enjoy rotis and curry spices. Maharajah, a small venue with an unfussy set-up, has a huge range of almost entirely meat-free, filling dishes that are perfect for lunchtime, from wraps and bunny chows to curries, samosas and mango lassis. It's fast food that tastes like slow food and is prepared with its wonderful philosophy: nourishing yourself properly with healthy, tasty food that is exciting is important, makes you happy, and is something you deserve.
Amongst the menu's soul-warming items are wraps with fillings like butter bean curry and chickpea and butternut, and curries like Paneer Korma and Aloo Saag (potatoes prepared in a spinach sauce), to name a few. We can also vouch for the Chana Chaat (chickpeas cooked with spiced potatoes) - it's truly satisfying.
The price of a lunch item here ranges from R20 to just under R70, with curries and biryani on pricing on average in the range of R50 to R60 each, and its wraps being no more than R39.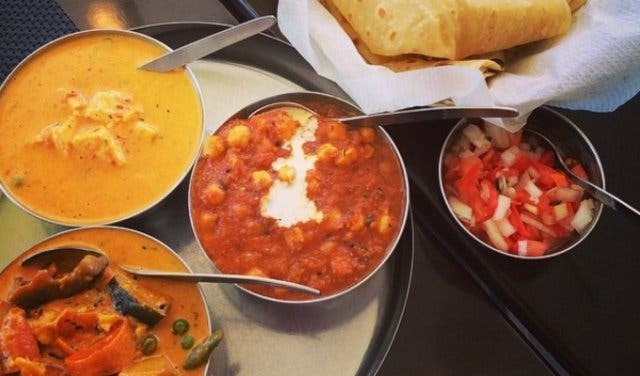 6 Rondebosch Court | Fountain Square | Rondebosch | +27 (0)21 685 7891
Café Ganesh
Ganesh refers to its food as Afro-Global and part of what makes it so kiff and popular (besides the great prices and healthful food) is the fact that it serves some South African dishes that you would make yourself but can't normally find on upscale restaurant menus. There is nothing more comforting than going somewhere where you can have familiar dishes like Pap and Vegetables, samp with a warming Lamb Knuckle Stew and Chicken Curry just like at home. The global cuisine is equally unpretentious and pleasureable. More popular dishes Ganesh serves include the Crayfish Samosas to whet your appetite before the main, Bobotie and the Grilled Chicken Satay starter.
R70 is the approximate average for a main whilst the starters range from a stunning R8 to a reasonable R58.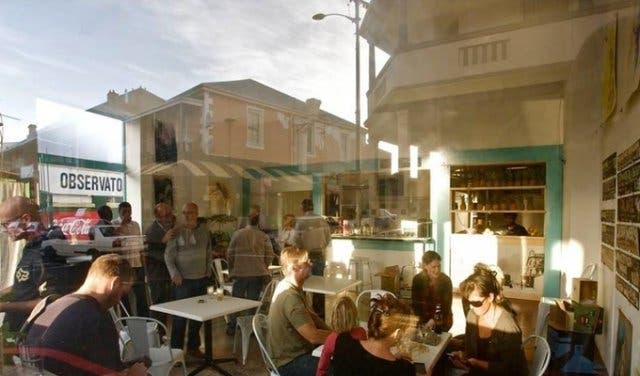 38 Lower Trill Road | Observatory | Cape Town | +27 (0)448 3435
The Spinach King
This is possibly one of Cape Town's best gems that are not known nearly as well as they ought to be. Started up in 2011 with a budget of R30 by entrepreneur Lufefe Nomjana, The Spinach King is unique for its healthy and incredibly cheap range of foods that are all based on the humble, leafy superfood. Lufefe began with a desire to make and sell bread that is nutritious and affordable, and make slow food fast and accessible. He was onto something - spinach wasn't the secret to Popeye's strength for nothing. This green is packed with nutrients and is one of the healthiest foods in the world, as well as one of the lowest-priced veggies.
The Spinach King proves the leaf's versatility and deliciousness by offering sandwiches on Spinach Bread along with savoury muffins, smoothies and Gluten-Free Fries that are all spinach-based and are super wholesome.
There will hardly be a gap in your wallet from getting lunch here: fries and savoury muffins are only R10, a sandwich costs R15, and smoothies as well as a loaf of Spinach Bread can be bought for R25.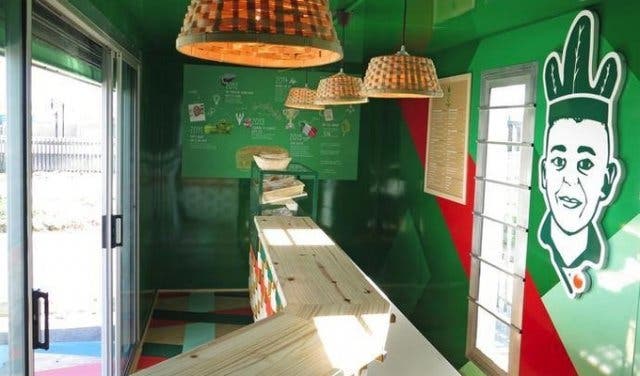 Khayelitsha Mall | Khayelitsha | Cape Town | +27 (0)73 892 5907
Cool Bananas The Vegologist
On the paved St. George's Mall strip in Cape Town's CBD where you can find stalls and vendors of products of all kinds, this little tuckshop manages to be at once trendy in aesthetics, healthy and superbly priced. What you can buy here is not lunch, strictly speaking, and not all of it is what you would call healthy; its food options are limited to muffins and pastries - but their all-fruit smoothies and raw juices are nutritious and filling for a smaller midday snack.
A smaller sized juice or smoothie costs only R10, while the prices for the large sizes is R20. Meanwhile if you're feeling a little naughty, you can additionally grab a baked goodie for R10.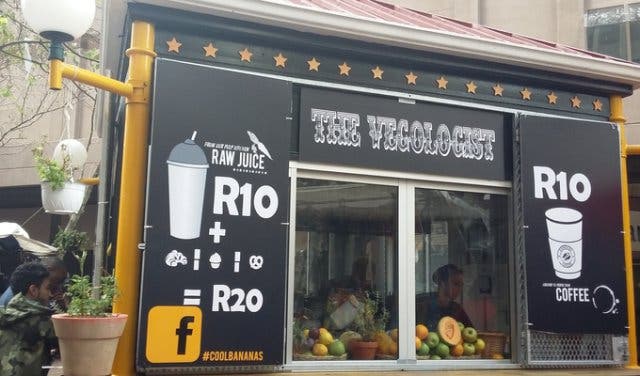 25 St. George's Mall | Cape Town City Centre | +27 (0)21 511 8054
Chopchop
This unpretentious café is truly a hidden treasure with fresh, healthy ingredients and foods packed with feel-good veggies and leaves. Their salads range from only R20 to R60 (just to give you an idea, the R20 basic salad in itself is a lot more exciting and nutritious than many pricier ones elsewhere, with kale, cabbage, tomato, cucumber, onion, spinach, carrot and lettuce involved). The chicken, feta and avocado salad is R60 for reason of containing pricier ingredients. A healthy wrap or roll also makes for a satisfying lunch and costs between R35 and R45. Some of the four choices of these include the Veggie Wrap and a Tuna Mayo Roll. Meanwhile, you can order a hot lunch of the day for R60 or a soup for R30.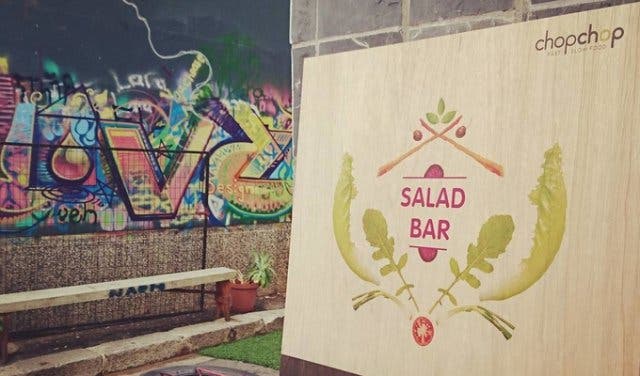 75 Harrington Street | Zonnebloem | Cape Town | +27 (0)71 262 4717
Govinda's Natural Food Café
Another hidden gem tucked away in Rondebosch, serving up healthy Indian cuisine, Govinda's offers an entirely vegetarian menu, with filling, sumptuous and tasty dishes. It is a small and simple set-up and crazy great value for inexpensive, straightforward meals with wholesome ingredients. The Veg Kofta, Paneer, dhal, and chickpea fudge are all popular and delicious choices.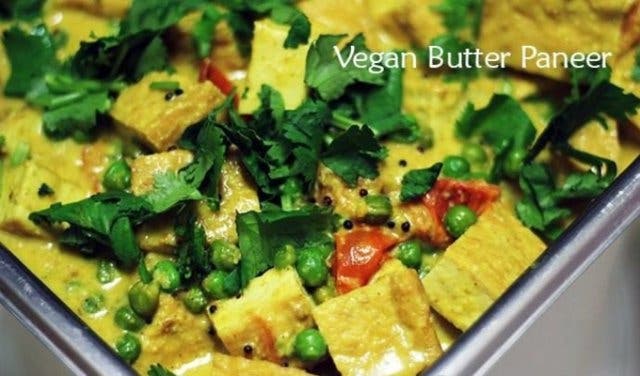 17 St Andrews Road | Rondebosch | Cape Town | +27 (0)21 686 1179
Food store franchises
Woolworths Food
This retail and food store franchise may be known for being higher priced in general than others in South Africa, but they have some very reasonably-priced, healthy ready-made salads and fresh soups you can heat and eat. Most of the 300g soups cost between R30 and R45 with options such as Fresh Butternut Soup and Farmhouse Chicken Soup, while the fairly-portioned salads range from R40 to R70 depending on the ingredients. Some of these include the Caesar Chicken Pasta Salad and for banters there are options that include the Carb Clever Baby Marrow Noodles in a cream sauce.
There are various outlets to be found all around Cape Town.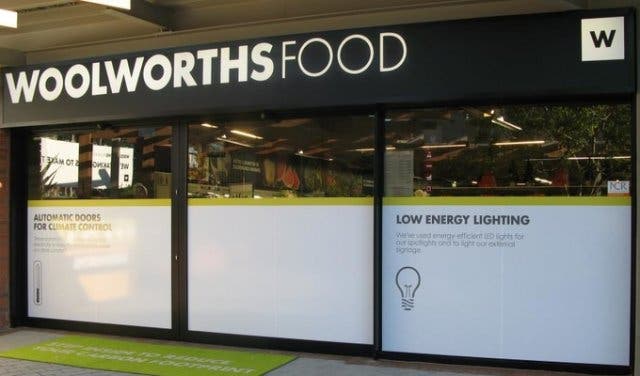 +27 (0)86 002 2002
Food Lover's Market
Visit one of the branches of this establishment that has impressively cheap high-quality fruit and vegetables! Most outlets have a massive choice of foods that you won't find in other grocery chains. There is a salad bar and smoothie bar, as well as a buffet. Every one of these allow you to pick and choose all the ingredients you like, and the salads and meals are priced according to their weight. All ingredients differ in their cost per kilogram, but it all adds up to be very reasonably priced for a satisfying, healthy lunch.
There are branches all over Cape Town, including a few spots in the city bowl area, the Cape Winelands, the Southern Suburbs, Kuils River, Parow, Noordhoek… the list goes on - there's sure to be a spot near you wherever you're located in the Mother City.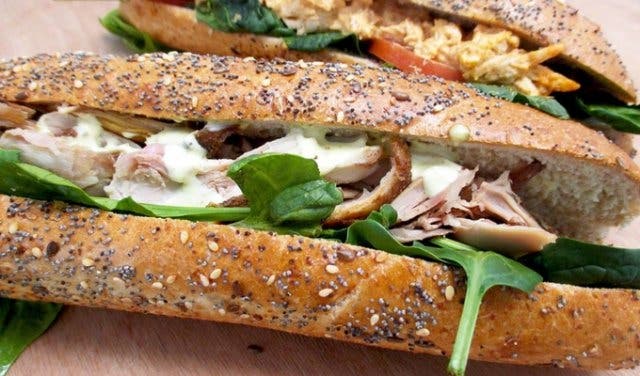 +27 (0) 740 9600
And finally, just to be rebellious…
Kalky's
Sometimes you can give yourself a break from eating healthy - although seafood is super nutritious so it's not all too bad! The prices here are just too mooi and the place too classic for us to leave this fish 'n' chips joint out. It's an absolute must-try for cheap, generous portions of delicious battered calamari, snoek and hake with chips which really are satisfying. Everything is just as it should be when you're eating this kind of meal - no fanciness or pretentions, tables with benches inside and out, vinegar and tomato sauce in squeezy bottles and the smell of sea salt in the air while you look over the harbour. Best experience.
The prices start at R55 for your basic traditional fish and chips - snoek or hake - or a vegetarian meal (spinach pies, potato pies and chips). Calamari and chips sets you back 70 bucks.
Tip: If you're not in Kalk Bay but keen for fish and chips also at relatively cheap places, Snoekies is another great establishment with fairly reasonable prices and outlets dotted all over Cape Town's peninsula, with the outer reaches in Hout Bay, Big Bay, Bellville and even Paarl.

Kalk Bay Harbour | Kalk Bay | +27(0)21 788 1726

By Emily Moir

---
New Place: On the Blouberg beachfront, for affordable prices and delicious food, bring your family to Our Place.
Stay in the heart of Greenmarket Square at the ONOMO Hotel Cape Town. Check out their Friday lunch taco special and everyday dinner specials.

Get a taste of Ethiopia in the city centre at Addis in Cape.
Experience the magic of each of the Madame Zingara restaurants in Cape Town. Plus, check out their everyday drink specials.
Every Wednesday, there's a different R50 lunch special at House of H.
Healthy lunch? Check new concept warm bowls and salad bar TOSSD in Gardens.
Have a meal or glass of wine on the shaded terrace at Devonvale Golf and Wine Estate.

Get SA food with an international flair at The 41 in Camps Bay.
AC Hotel Cape Town has live music every Thursday and a weekly Sunday roast.
One of Stellenbosch's most peaceful, pretty escapes. Have you been to Jordan Wine Estate?
Enjoy delicious Mediterranean dishes with a Lebanese twist at Sotano in Mouille Point. Check out their 2-for-1 lamb burger special on Wednesdays and their Monday Sirloin & Sauvignon special.
It's all-day, Mediterranean-inspired dining at Sotano on Bree. Check out the 2-for-1 lamb burger special every Wednesday and half-price sushi and bubbly every Monday.
---
Use our events section for an up-to-date overview of happenings in Cape Town. Also, don't forget to subscribe to our newsletter and if you have a smartphone, add capetownmagazine.com to your home screen for quick access on the go!
Follow us on Twitter, like us on Facebook, connect with us on LinkedIn, check out our photos on Instagram and follow our Pinterest boards for updates on what's happening in and around the Mother City!