3 Exciting Things to Discover This Monday
Kick-start your Monday with our collection of events and specials for couples, singles and the whole family
A glorious hike in the Winelands, two steaks for the price of one, and a great place to eat, drink and party that's open on a Monday.
TAKE A GUIDED WALK THROUGH THIS FRANSCHHOEK MOUNTAIN
There is no better way to get in touch with nature than to experience it in real time with someone who is knowledgeable and passionate about it, and you get that opportunity every Monday with La Motte Wine Farm.
TWO STEAKS FOR THE PRICE OF ONE
HQ, the Parisian-inspired, soulful and satisfying city steakhouse, is known for its no-fuss, yet full-flavoured menu. And it's charged at half-price on a Monday. Plus: You get to enjoy low-strum-guitar vocalists such as The River Tones, Jeremy Douglas, Louise Day and Paige Mac. Get all the details about the HQ Monday special.
RESTAURANT AND BAR OPEN ON MONDAYS
If you're looking for an awesome place to eat, drink and be merry, there are very few establishments that can offer you more than what you asked for. Sounds like you need to check out Arcade Cafe on Bree Street.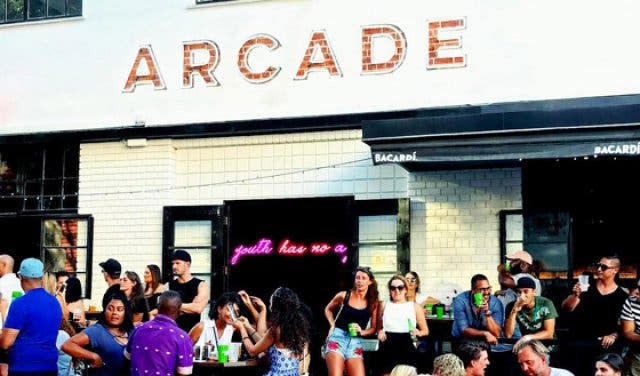 Wishing you a wonderful Monday and remember, barely five days before it's weekend again!
---
It's all-day, Mediterranean-inspired dining at Sotano on Bree. Check out the 2-for-1 lamb burger special every Wednesday and half-price sushi and bubbly every Monday.
Enjoy delicious Mediterranean dishes with a Lebanese twist at Sotano in Mouille Point. Check out their 2-for-1 lamb burger special on Wednesdays and their Monday Sirloin & Sauvignon special.
Discover one of the most unique and quintessentially Capetonian restaurants, plus excellent food at the Monday burger special at Moyo Eden on The Bay.
Stay up-to-date with all the ongoings in Cape Town by using our event calendar and exciting events every weekend.
Nights are warming up in the city and there are plenty of things to do at night. Plus: check out the Monday night markets.
Check out the Monday half-price skate sessions at The Shred Skate Park.
---
Supercharge your event? Our Events Support Programme gets results. Contact support@capetownmagazine.com or +27 (0)21 422 2444.
Use our events section for an up-to-date overview of what's happening in the city, suburbs and dorpies. Join our newsletter and add capetownmagazine.com to your mobile home screen for quick access.

Follow and like us on Twitter ❤ Facebook ❤ LinkedIn ❤ Instagram ❤ Pinterest for updates.