A New Quaint Cafe That Serves Coffee, Lunch And Vinyl
Chat, learn, eat, relax, listen to vinyl classics, grab a book and admire local art at Café Zör in the Bo-Kaap
"My mom was a humble, kind, giving and compassionate soul who was loved by many. I think it is fitting that I continue her legacy by offering unpretentious and tasty meals in a relaxed environment," says Glenn Muller, the son of Aunty Zör.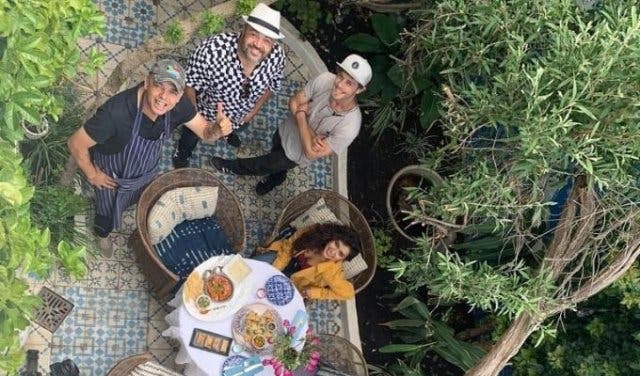 MEET THE OWNER
Glenn grew up in Retreat on the Cape Flats in a one-roomed house with seven brothers and one sister, where in his words, "Laughter and food were our constant companions under rather bleak circumstances." Aunty Zör's home cooking would go on to inspire Glenn's business goals.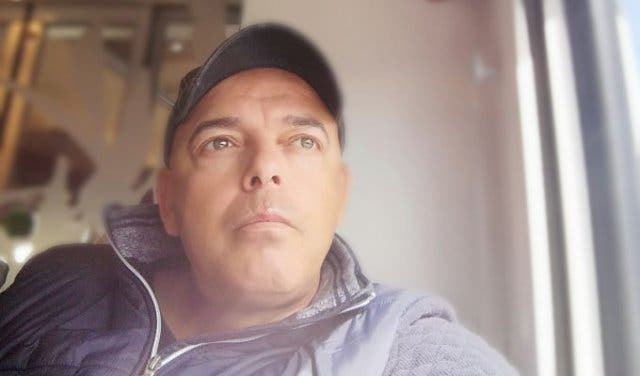 "My mom believed in the power of education and instilled in us the desire to succeed no matter the circumstances," says Glenn. Armed with a degree and an MBA, Glenn still felt like he wasn't following his passion. "For as long as I can remember, I wanted my own coffee shop but was enslaved to a monthly paycheck and haunted by the fear of opening my own business."
In December 2018, Glenn finally took the plunge – he resigned and embarked on making his coffee shop dreams come true.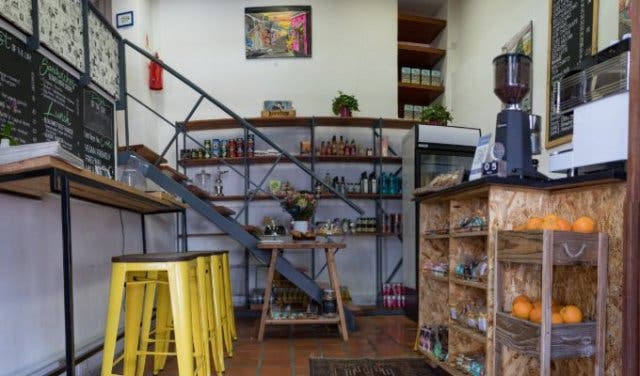 INSIDE CAFÉ ZOR
Café Zör is tucked away in a mid-19th-century double-story building (1861 to be exact) in the Bo-Kaap. The space is for families, the solitary traveller, tourists, the local community, surrounding businesses, the misfits, the mainstream and the marginalised. The decor is somewhat eclectic. "I've combined my passion for travelling, food, running, music and reading," says Glenn. The result is the perfect place to soothe the soul, whether through a good book, a classic vinyl album, a simple meal or a great cup of coffee.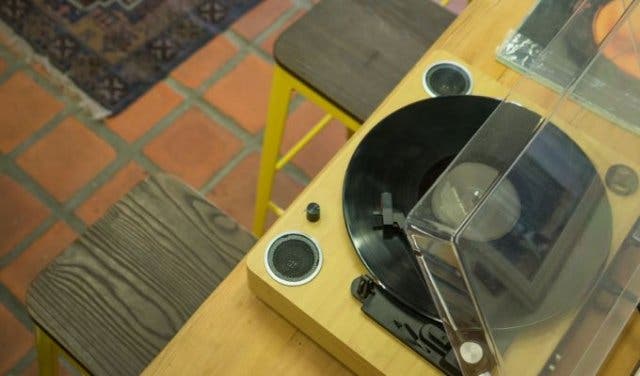 WHAT'S ON THE MENU?
"The menu inspiration comes from watching my mom cook in a small space and creating magic from a couple of fresh ingredients," says Glenn. Café Zor is 100% Halaal and all dishes are freshly prepared using quality seasonal ingredients, free-range eggs and chicken.
The generous portion of chicken livers served in a creamy peri-peri sauce with a soft-fried egg is a firm favourite. Try the shakshuka – poached eggs simmered in a rich cumin, paprika, chilli and pepper-infused tomato sauce, served with toasted sourdough – for a Middle Eastern-inspired flavour burst. Other signature dishes include homemade granola, blueberry flapjacks, croissant with scrambled eggs and Norwegian salmon, vegan banana bread with almond butter, and the chicken sandwich with homemade pickles and Japanese mayo. Dishes of the day include butter chicken curry, slow-cooked oxtail, soups, stews, and pastas. The New York baked cheesecake and chocolate mousse cake pairs well with coffee or tea.
Prices range from R18 to R70 for breakfast and average about R50 for light meal items. Dishes of the day typically range from R55 to R85. You can also find deli pantry items on sale sourced from small local suppliers and from Glenn's travels.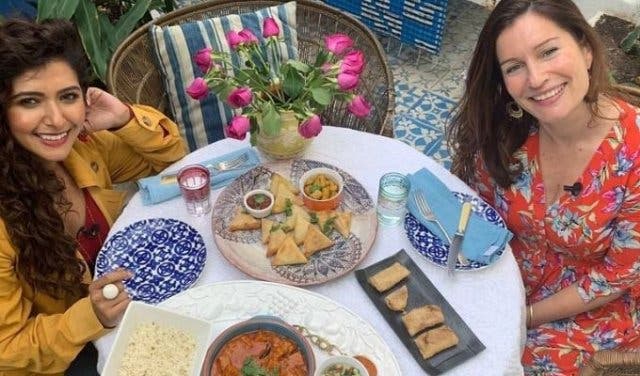 WINTER SPECIALS
Get a coffee and pastei de nata for R25 before 9am or the breakfast special (scrambled eggs, sausage, roast tomato, toast and coffee) for R50 until the end of July 2019.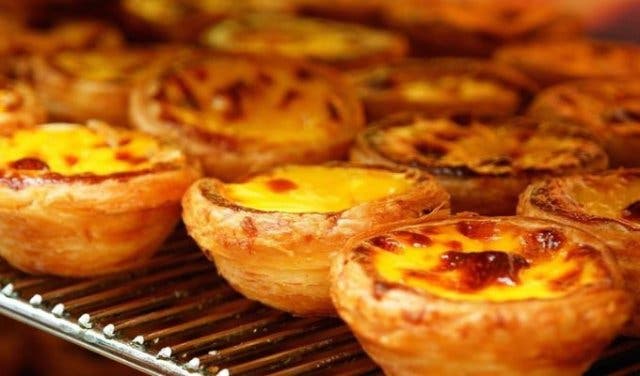 THE FUTURE LOOKS BRIGHT
"Looking ahead, we want to use the space to showcase local talent, be it stand-up comedy, music or poetry, and merge that with good food and coffee," says Glenn. Café Zör will also explore their own version of First Thursdays where a Cape Malay-influenced buffet will be on offer together with some local entertainment. Keep up-to-date on Facebook and Instagram.
Come support a local and independent small business in the Bo-Kaap and enjoy the vibes and food.
CAFÉ ZOR
Address: 160 Upper Buitengracht street, Bo-Kaap
Contact: +27(0)82 997 3252, info@cafezor.co.za
Hours: Monday–Saturday: 7am–5pm
Images: Works Brothers and provided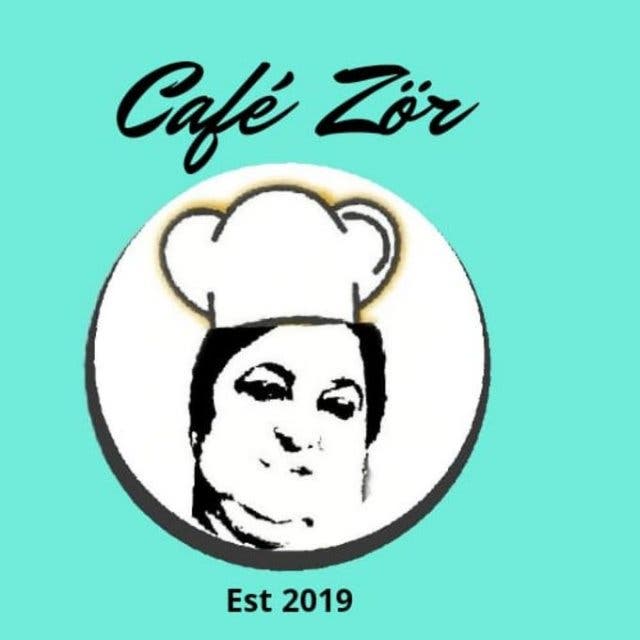 ---
ABOUT #CapeTownMagNew:
#CapeTownMagNew discovers exciting new places in and around Cape Town and the Western Cape. We celebrate entrepreneurship and we tell their unique stories.
Follow #CapeTownMagNew on Twitter and Facebook for the latest updates or read more here about new places in Cape Town.
PLUS: NOMINATE A FRIEND'S NEW BUSINESS
You never forget the people who supported you when you first started out. That's why we're giving you the chance to nominate your family member or friend's new business to win R60 000's worth of activations and the chance to win a Yoco starter pack. Just click to fill out a form (less than a minute) to nominate a new business.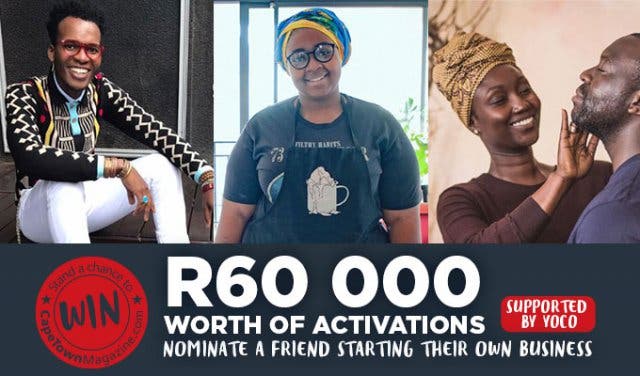 ---
NEW: The one dish, served one day a week that feeds whole families at Akni in the Bo-Kaap.
There are plenty to choose from our list of other Halaal restaurants in Cape Town and to inspire you, here are other restaurants.
Keep them entertained with things to do including free and cheap things to do with kids.
Get ready for weeknight entertainment on First Thursdays.
---
Use our events section for an up-to-date overview of what's happening in the city, 'burbs and dorpies. Join our newsletter and get quick access on the go by adding us to your mobile home screen for the ultimate guide to discoveries in Cape Town.
Follow and like us on Twitter ❤ Facebook ❤ LinkedIn ❤ Instagram ❤ Pinterest for updates.