Look Who's Playing Shakespeare's Richard III at Maynardville
One of SA's award winning actors and funniest comics portrays the famous hunchback with a masterful plan to become the King of England
Fake news, false narratives and rumours. Sound familiar? "Shakespeare's thoughts on self-interested power and twisted ambition still resonate to this day," says Geoffrey Hyland, the award-winning theatre director bringing the story of Richard III to the Maynardville Open Air Festival from 6 February to 9 March 2019.
Acclaimed actor and one of SA's funniest comedians, Alan Committie, will play Richard, bringing his quirky charm into what is regarded as one of Shakespeare's greatest stories. Committie was recently nominated for the best actor award for his role in the hard-hitting drama Oleanna, and will be applying this level of excellence in his role as the Hunchback would be king.
SO WHAT EXACTLY IS RICHARD III AGAIN?
It's an historic retelling of King Richard III, a hunchback who devises an elaborate plan to become the king of England. "Richard III is the timeless and universal story of the rise and fall of one of Shakespeare's most thrilling and charismatic villains," explains Hyland, "Through rumour, fake news and false narratives, Richard aims for the crown and destroys all who stand in his way, including those closest to him."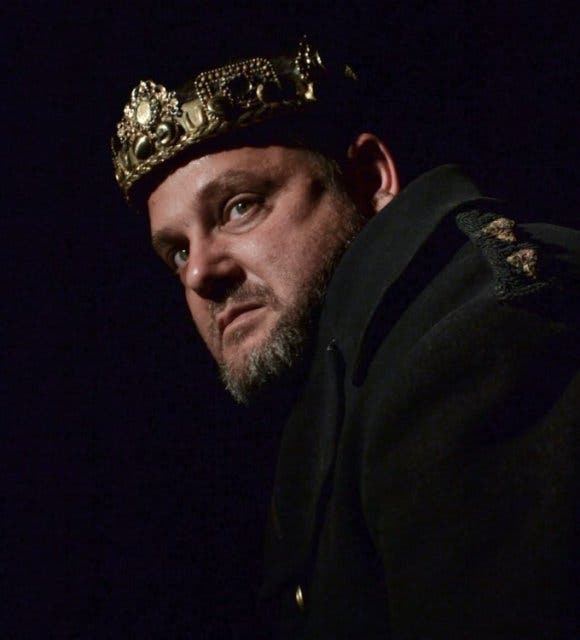 Alan Committie as Richard in Richard III. Photo credit Maggie Gericke
WHO IS THIS GEOFFREY HYLAND GUY?
Hyland has directed many Shakespeare plays, his most recent being Twelfth Night, which was performed at the Maynardville Open Air Theatre in 2017. He has over 90 theatre productions under his belt and has won the Fleur du Cap Award for Young Directors and the Standard Bank Young Artist Award.

… AND ALAN COMMITTIE?
Alan Committie is an internationally-acclaimed stand-up comedian and award-winning actor. He has received rave reviews for his one-man shows and acclaim for his starring role in the international hit play, Defending The Caveman. He is considered one of SA's funniest comedians and is also a qualified high school teacher.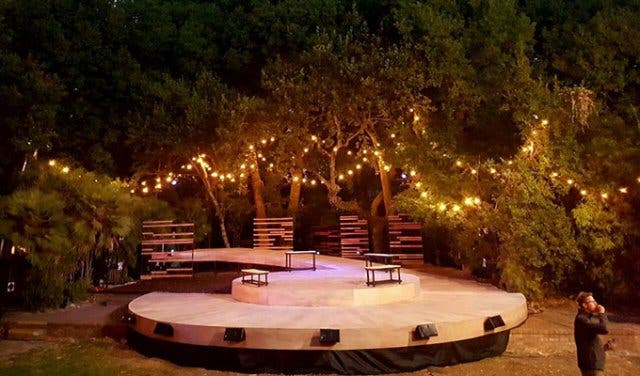 WHO ELSE WILL BE STARRING IN RICHARD III?
Joining Alan Committie will be a host of experienced theatre performers including Anthea Thompson (The Father, My Briljante Egskeiding) as Queen Margaret, Lee-Ann van Rooi (Woman Alone, Sara Se Geheim) as the Duchess of York, Andrew Laubscher (Swerfgoed, Marat Sade) as the Duke of Buckingham and Bianca Mannie (Homeland, Saints & Strangers) as Lady Anne.

The cast and director Richard III. Photo credit Jesse Kramer
TICKETS
Tickets cost from R150 to R220, and you can either call Computicket at 0861 915 8000, or book online.

ABOUT THE MAYNARDVILLE OPEN-AIR FESTIVAL
The Maynardville Open-Air Festival is in its second year, and presents music, dance, comedy and more. The programme includes performances by the Cape Town Philharmonic Orchestra, the Cape Town City Ballet, a comedy season run by the Cape Town Comedy Club and a variety of Cape Town's top performing artists in the beautiful outdoor setting of the Maynardville Open-Air Theatre in Wynberg.
---
The new restaurant with a sense of theatrics at Shakespeare's in Durbanville.
See how the unique power of Shakespeare unites children from diverse backgrounds at the Shakespeare School Festival.

Watch one of SA's craziest and talented guitarists play his best music at Maynardville
For more evenings under the stars, check out the schedule at The Galileo Open Air Cinema.
Give your abs a workout and laugh out loud at Comedy In The Vines or other stand-up comedy.

For more culture, have a look at our overview of theatres in Cape Town.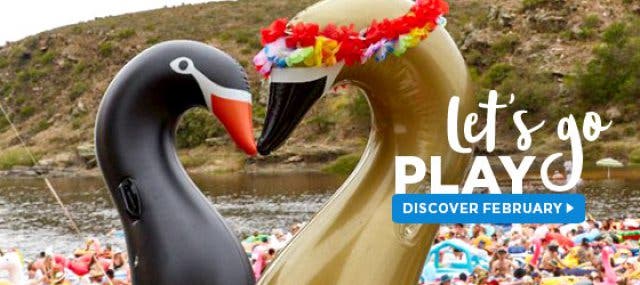 Supercharge your event? Our Events Support Programme gets results. Contact support@capetownmagazine.com or +27 (0)21 422 2444.
Use our events section for an up-to-date overview of what's happening in the city, 'burbs and dorpies. Join our newsletter and get quick access on the go by adding us to your mobile home screen for the ultimate guide to discoveries in Cape Town.

Follow and like us on Twitter ❤ Facebook ❤ LinkedIn ❤ Instagram ❤ Pinterest for updates.