End Hump Day With a Laugh At The Waterfront
Share the experience at Cape Town Comedy Club in the Waterfront's Pumphouse every Wednesday and enjoy local food, drinks and top-notch comedy
Tasty local food like the Jou Ma Se Burger, happy hour with R18 tequilas all night, a great atmosphere and Cape Town's funniest comedians at the historic Pumphouse building. You'll get more than just a fun Wednesday night out at the Waterfront's lively Cape Town Comedy Club.
"It's a revolution," says legendary funnyman and club owner Kurt Schoonraad. "We want to make the work week only two days and the weekend five!"
Sounds like our kind of revolution. If you want to join Kurt on his early weekend crusade, then head over to the Mother City's only dedicated stand-up club and laugh in the face of the five-day work week – it's the best thing to do with your Wednesday night, guaranteed.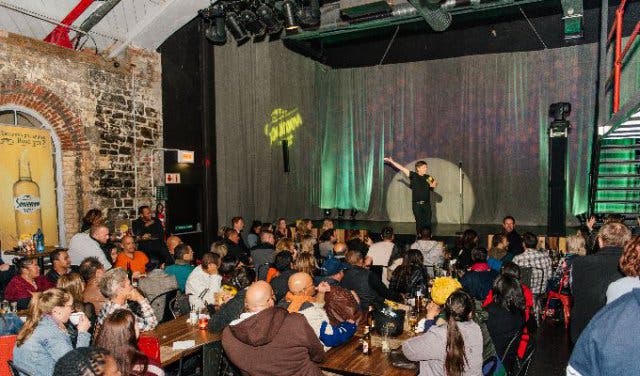 CROWD FAVOURITE COMEDIANS
Whatever your taste in stand-up, there's guaranteed to be something at the club to tickle your funny bone. Four comedians and an emcee entertain the audience every night, and each week there'll be a different line-up.
With crowd-pulling headliners and big name guest stars like Marc Lottering, Rob van Vuuren and Stuart Taylor, showgoers won't be disappointed with the high calibre of the stand-up.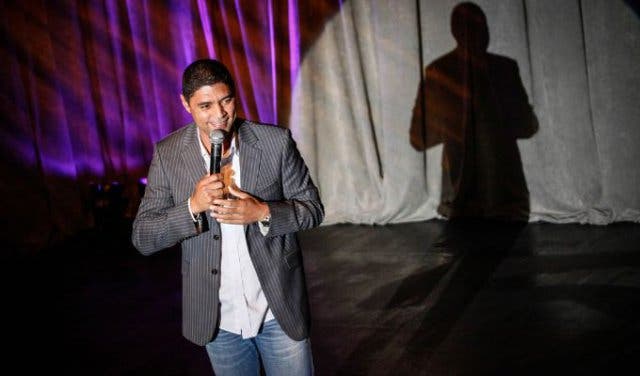 All of the best comedians in the country pass through Cape Town Comedy Club at some point, and many rising comedy stars had their start there – the club makes a point of nurturing newbie talent, and offers a platform to an up-and-coming generation of funny folk on their open-mic slot. To inquire about an open-mic spot, call +27 (0)21 418 8880 or e-mail info@capetowncomedy.com.
Cape Town Comedy Club has all the ingredients of a great night out: laid-back and laughter-filled. This dinner theatre is open from Wednesday to Sunday (7 days a week during the festive season), so bring your friends, your family, your Tinder date … and start your weekend early at this top-end comedy venue.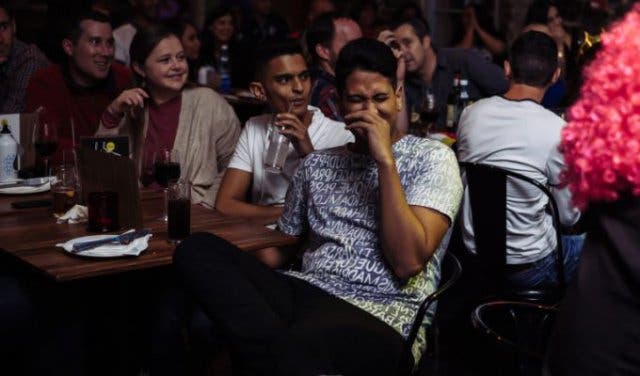 Picture by Maryke Howard

CAPE TOWN COMEDY CLUB MENU
It's not just fresh comedy that the venue, formerly Jou Ma Se Comedy Club, cooks up five days a week. The club's kitchen serves up spins on classic comfort food. Feast on grills like Jou Ma Se Burger or a 250g sirloin steak served with fries. Maybe grab a Jou Ma Se Platter, which has everything from chicken wings to crumbed mushrooms.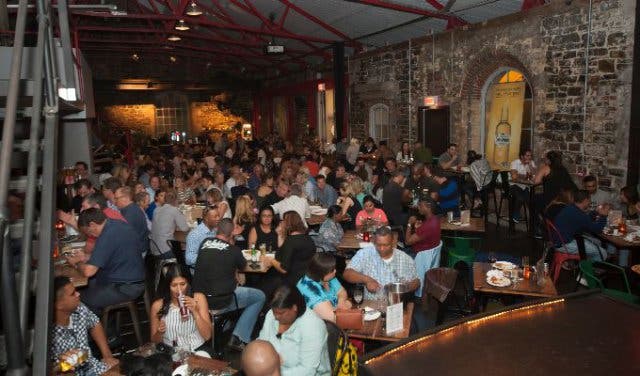 VIBRANT WATERFRONT COMEDY VENUE
The food is mouthwatering, the comedy side-splitting, and the venue jaw-dropping, the latter because Cape Town Comedy Club calls the historic Pumphouse home. With soaring ceilings, original stone walls and cozy tables spread out around a generous stage, this industrial-chic space is also the perfect spot for a midweek date night.
The Pumphouse, which dates back to 1892, is so named because it used to pump water from the Robinson Dry Dock in the V&A Waterfront. It is also the building where the first dynamo was installed to help illuminate Table Bay Harbour, 10 years before the rest of Cape Town. So what's better than having an interesting night out in the historic building that oozes character.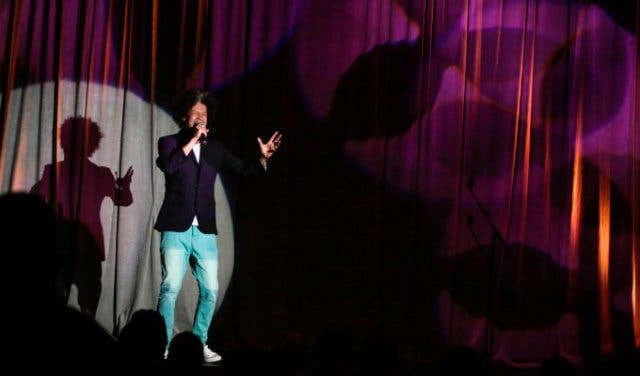 DRINKS AND HAPPY HOUR
Sip on a Jou Ma Se Brew craft beer exclusively available at The Pumphouse, order a couple of R18 tequilas, or get yourself a glass of vino.
The show gets going at 8:30pm, but with happy hour from 6pm to 7pm, there's every reason to arrive early.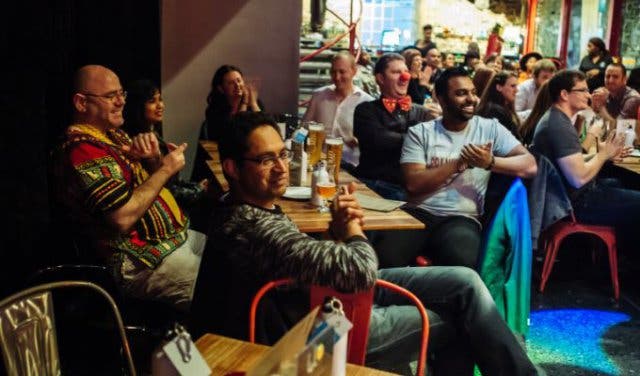 Picture by Maryke Howard

Show Times: Wednesday–Sunday, and seven days a week during the festive season. Doors open at 6pm, show starts at 8:30pm.
Tickets: Tickets cost between R95 and R120. Buy at the door, or get ahead of the queue via Computicket.com, as shows often sell out. Check out the week's line-up at CapeTownComedyClub.com.
Bill: Starters from R45 and main dishes between R65 and R185.
---
Laugh 'til it hurts at his new show, Work in Progress by Nik Rabinowitz.
Cape Town Comedy Club also hold half-price Sundays.
Find out where else you can watch stand-up comedy or other venues for dinner theatre in Cape Town.
Looking for places to host your birthday or end of year function?
---
Supercharge your event? Our Events Support Programme gets results. Contact support@capetownmagazine.com or +27 (0)21 422 2444.
Use our events section for an up-to-date overview of what's happening in the city, suburbs and dorpies. Join our newsletter and add us to your mobile home screen for the ultimate guide to discoveries in Cape Town.
Follow and like us on Twitter ❤ Facebook ❤ LinkedIn ❤ Instagram ❤ Pinterest for updates.
---