Creature Feature: Giant Spiders, Humongous Beetles and Other Real Insects
Six giant, moving, hissing, clicking insects and more at the Jan Marais Nature Reserve in Stellenbosch
The Big Bug Expo is bringing a 6m tarantula and 6m head-to-tail scorpion to the Jan Marais Nature Reserve in Stellenbosch on Friday 20, Saturday 21 and Sunday 22 September 2019.
The expo is travelling around the country, teaching people about the behaviours and extreme characteristics of the planet's most fascinating creatures; insects.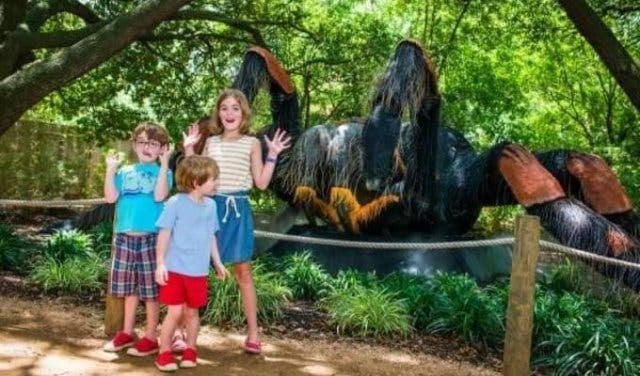 WHAT TO EXPECT
The Big Bug Expo combines science, technology, imagination, and artistry to capture the most unusual aspects of the insect world. Animatronic insects, such as a dung beetle, are blown up to exaggerated sizes to highlight what makes them "extreme." Examine them up- close and learn about their importance in our ecosystem, their behaviours, and the physical traits that allow them to thrive.
You can experience a bug's-eye view of their world, explore critter calls, ride a bug train and more. Educators will also be giving short insect-related talks and answering questions on all three days.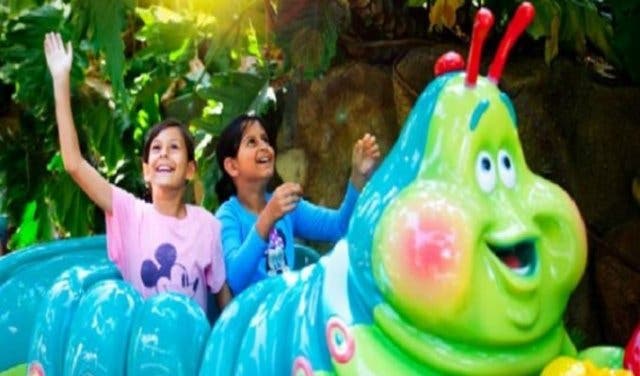 REAL BUGS!
Besides the giant bugs, there will also be an interactive reptile presentation. You'll find different types of live reptiles, from snakes to lizards, as well as other bugs for close-up inspection. You'll also be able to examine preserved insects with a magnifying glass at the bugs study centre.
Here is a full list of activities at the bug expo:
Big Bug display walk
Viewing bugs under a magnifying glass
Jumping castle
Bug colouring in
Reptile presentation 30–45 minutes
Kids paid activities R30 each:
Bug train (a custom-built bug train which can take adults too)
Pedal boats
Bug instant photos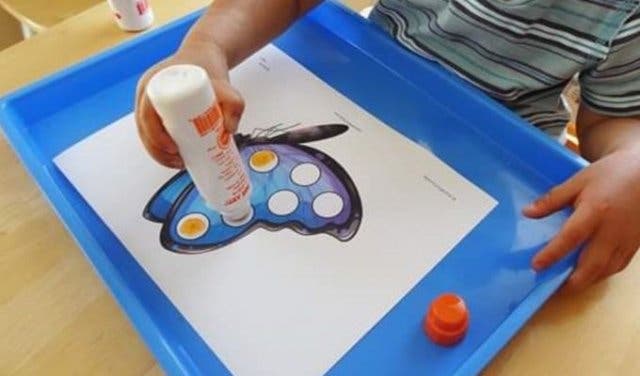 WHY BUGS?
Insects pollinate plants that produce much of our food, break down dead plant and animal matter and help control the populations of other insects.
David Huni, exhibition director-producer says, "Our main focus is on insects as they are typically an unnoticed and often unwanted part of peoples' lives, and the exhibit tries to open a window into their fascinating world. We want to highlight the fact that bugs are all around us. When they're this big, you can't ignore them."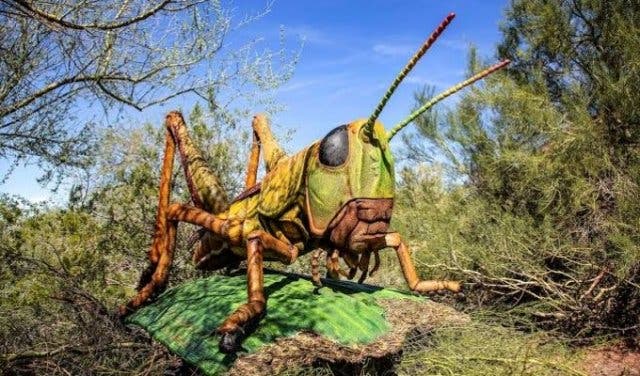 DINOSAURS JOINING THE EXPO
Five animatronic dinosaurs will be joining the six giant bugs at the expo. They include T-Rex and Stegosaurus and form part of the environmental science exhibits that will be displayed among the natural trees and shrubs of the nature reserve.
ATTENDING BIG BUG EXPO
Tickets cost R75 for children and R90 for adults. A family of four (two adults and two children) get a group deal of R320 and for a group of eight can attend for R560. Tickets can be booked online.
Because of venue capacity, tickets are limited. There will also be a limited amount of tickets at the gate. For more information, contact the organisers directly on +27(0)63 988 5527 or info@thebigbugexpo.com.
SCHOOL BOOKINGS
Group bookings (a minimum of 20 children in school uniform) are available at R50 per child during the week. School bookings are only done through the office to secure time slots and avoid overbooking. To make a school group booking, contact info@thebigbugexpo.com.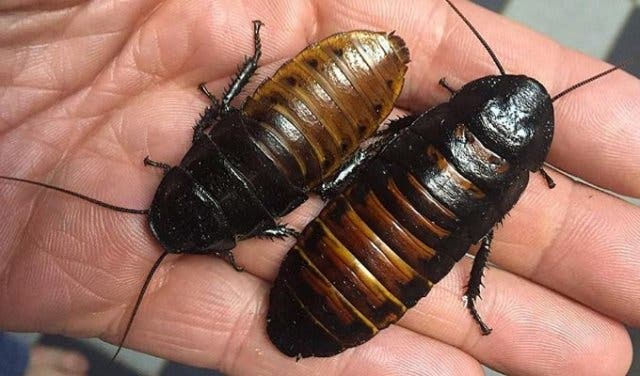 ---
Keep them entertained with free and cheap things to do with kids.
While you're in the area, check out things to do in Stellenbosch.
Learn more about reptiles at the Cape Town Reptile Expo.
---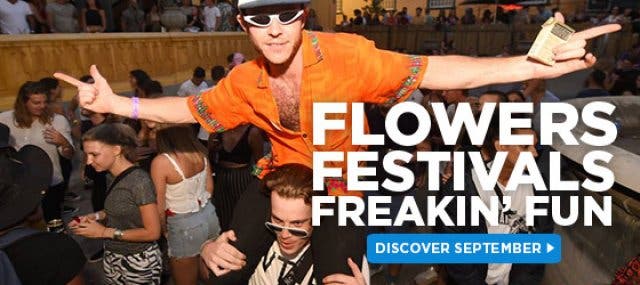 Supercharge your event? Our Events Support Programme gets results. Contact support@capetownmagazine.com or +27 (0)21 565 0415.
Use our events section for an up-to-date overview of what's happening in the city, 'burbs and dorpies. Join our newsletter and get quick access on the go by adding us to your mobile home screen for the ultimate guide to discoveries in Cape Town.

Follow and like us on Twitter ❤ Facebook ❤ LinkedIn ❤ Instagram ❤ Pinterest for updates.