Beer, Bokkoms, Sokkie Treffers and Chamber Music
Plus this month's to-do list: fix a hospice, save an animal shelter, roll a barrel
From celebrating French independence to doing good on Mandela Day, July offers plenty of opportunities to warm the cockles. There's also beer in Woodstock and bokkoms at the Berg River, plus the biggest classical music festival in Africa.

The kids are also on their final week of holidays and looking for school holiday activities and other cool things to do. Plus in Cape Town, we have Christmas in July for festive cheer and to experience a cold Christmas.

GET INTO THE CODING INDUSTRY
1 July
With tech becoming more and more important in our lives, Coding has established itself as one of the most sought after skills in the world. If you want to get into the coding game, there's no better place to start than here.
First you have to try this online coding quizz. If you pass it, then you're on to step two, attending the Codespace Admissions Day where you'll learn all about the industry, and what you'll need to study the art of coding.
Cost: R2500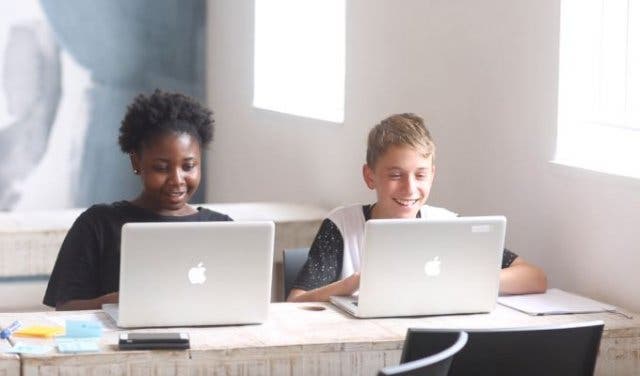 UCT School of IT | Leslie Commerce Building| UCT | Rondebosch | +27 (0)72 311 8338 | brett@codespace.co.za


FREE ENTRY TO LIVE MUSIC, ART AND BOKKOMS
6 July
This festival has come a long way since its days as a post-race event for the Berg River Canoe Marathon. This year, there'll be artists and live entertainment by the likes of Afrikaans duo Wynand & Cheree as well as Wicus Van der Merwe. Add to that stalls selling homemade food, arts, crafts and other snacks, and of course the hotly anticipated Bokkom eating contest. The kids will be sorted with a play area and activities galore, and it's free to enter the Bergrivier Winter Karnaval.
Cost: Free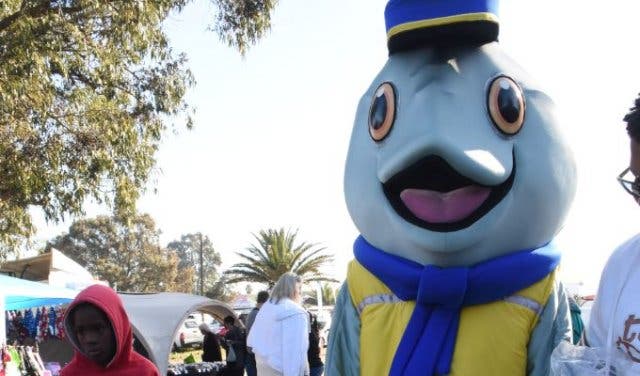 Velddrift | +27 (0)22 783 1821 | velddriftoerisme@telkomsa.net
TATTS FOR DOGS (AND OTHER FURRY FRIENDS)
13 July
Every year the guys from Electric Tattoo choose a charity and hold a fundraising event for it. This year they've chosen the Domestic Animal Rescue Group (DARG) and are opening their shop with some special tattoo prices for you (from R800–R1600). Bring along pet toys or pet food to donate to DARG at the Charity Tattoo Day.
Cost: R800 to R1600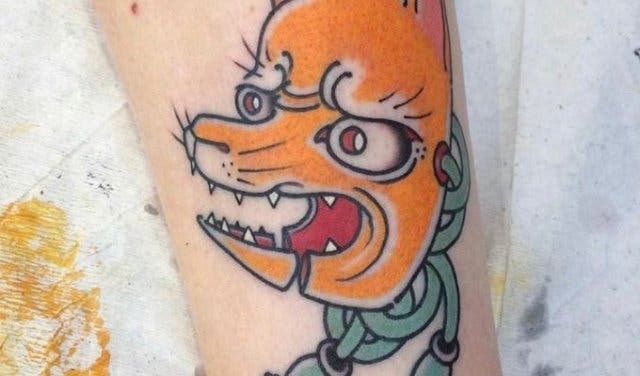 Cape Electric Tattoo | 11 Buitensingel Street | +27 (0)21 423 7646 | info@capeelectrictattoo.com

ONE IN THE CHAMBER
5-14 July
Ten days of student and faculty concerts from local and international classical musicians. Plus public master classes, student mentoring, coaching, lectures and loads more culminating in performances by the event's Festival Concert and Symphony Orchestras. There's a reason this event is billed as the largest of its kind on the continent and you can discover why at the Stellenbosch International Chamber Music Festival.
Cost: R100pp–R150pp. Here's more on how the tickets break down
Stellenbosch University | Neethling Street | +27 (0)72 531 3235 | info@sicmf.co.za
LET THEM EAT CAKE
13-14 July
Franschhoek, the Western Cape's little corner of France, is celebrating Bastille Day like all good French towns should: decked out in red, white and blue with decadent fare and top-class vins. There are also all manner of French games to try your hand at, like a boules competition and a barrel-rolling contest. There'll even be a caricature artist there to capture your French side. Oh, and you get to dress up – the best French-themed outfit wins Best Dressed title at the Franschoek Bastille Festival.
Cost: Tickets are available via Webtickets.co.za at R350pp–R395. Children under 18 years of age enter free.


Huguenot Monument and Museum | Lambrecht Street | Franschhoek | +27 (0)21 876 2861 | info@franschhoek.org.za
DO YOUR 67 MINUTES
18 July
Looking for a way to good your bit this Mandela Day? Iris House Children's Hospice in Bellville has a long list of repair tasks and they're asking you to come out and spend a day helping complete them. Choose from painting a fence, building a new fidget board, sanding and varnishing benches and, if you have the skills, paving the driveway of their doggy day care. There are more tasks and also plenty of items you can donate, from nappies to cleaning products.
Cost: Free


House 1 | Stikland | North Bellville | +27 (0)21 910 0539

---
PLEASE NOTE: All dates are subject to change.
---
And, if you needed some reminding, we've put together some of our favourite reasons to visit Cape Town in winter. Check out our comprehensive overview of winter warming specials, restaurants with fireplaces and winter weekend getaways in the Western Cape. But, if you really insist on hibernating, we've rounded up a list of things to do indoors and online shops to get all the conveniences of life delivered to your door.
---
These are only a few of the happenings in Cape Town and surrounds for the month of July, so be sure to check out our Cape Town Events Calendar for an up-to-date overview of happenings in Cape Town. Also, don't forget to subscribe to our newsletter and if you have a smartphone, add m.capetownmagazine.com to your home screen for quick access on the go!
Follow us on Twitter, like us on Facebook, join our Google+ circle, connect with us on LinkedIn, check out our photos on Instagram and follow our Pinterest boards for updates on what's happening in and around the Mother City!