Snoek, Bokkoms and Vetkoek at the Berg River
Plus an air show by the Silver Falcons and "treffers" on stage
The laid-back, quaint fishing village of Velddrif on the West Coast should be on your must-visit list for many reasons, including that it's host to the annual Berg River Winter Carnival, happening this year on Saturday, 6 July. Organised by Velddrif Tourism, the carnival celebrates winter and is an additional event to the Berg River Canoe Marathon, which finishes in Velddrif on the same day as the carnival.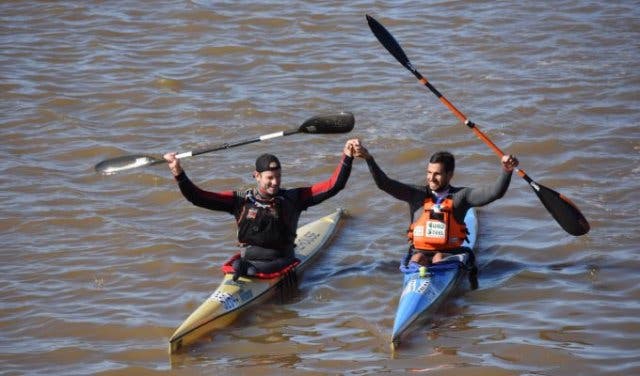 THE VENUE
The outdoor and tented carnival takes place in an open field next to Carinus Bridge in Velddrif. There will be plenty of entertainment and stalls selling food and hand-made arts and crafts. There is parking adjacent to the carnival site.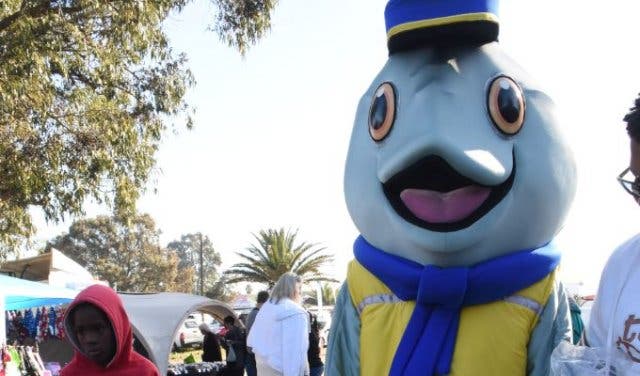 FOOD, DRINK... AND A BOKKOMS COMPETITION
Market stalls will be selling everything from 'gebraaide harders' (Afrikaans for BBQ'd mullet fish) and snoek to vetkoek, samoosas, pumpkin fritters, hot dog rolls, burgers, chips, beer, cupcakes and more.
For the uninitiated, a bokkom is a dried 'harder' (mullet), commonly found in the Berg River and the Atlantic Ocean. It's a delicacy which has its origins in Velddrif. The first let of the Bokkoms contest is a race to see who can peel the most bokkoms; the second is a test of who can eat the most of them. Challenge accepted?
WATCH: HOW TO PEEL A BOKKOM
ENTERTAINMENT FOR ALL AGES
With the Berg River Canoe Marathon ending on the same day as the carnival, expect some impressive river action. There'll also be a 4km fun walk and a bungee swing for the kids. Weather permitting, the Silver Falcons (the aerobatic display team of the South African Air Force) will also display their skills.
THE TREFFERS
You can expect live local entertainment throughout the day from Wicus van Der Merwe, Lianie May, Dans Frikkie Dans and Wynand & Cheree.
WATCH: WICUS VAN DER MERWE


WATCH: LIANIE MAY


WATCH: DANS FRIKKIE DANS

WATCH: WYNAND & CHEREE


MUST-VISIT WHILE IN VELDDRIF
Bokkomlaan is a historic avenue along the Berg River and is a photographer's paradise. Go for a stroll and capture colourful images of fishing activities, pelicans and other birdlife.
ATTENDING THE BERG RIVER WINTER CARNIVAL
Entrance to the Berg River Winter Carnival is free. For more information, please contact the organisers, Velddrif Tourism, directly on +27(0)22 783 2118.
---
Get ready for the West Coast during flower season.
Keep them entertained with free and cheap things to do with kids.
---
Supercharge your event? Our Events Support Programme gets results. Contact support@capetownmagazine.com or +27 (0)21 422 2444.
Use our events section for an up-to-date overview of what's happening in the city, 'burbs and dorpies. Join our newsletter and get quick access on the go by adding us to your mobile home screen for the ultimate guide to discoveries in Cape Town.

Follow and like us on Twitter ❤ Facebook ❤ LinkedIn ❤ Instagram ❤ Pinterest for updates.