Want To See A Ghost Riding A Motorbike?
Art, food, beer, music, tattoos and more in a revamped 1670 heritage building
A resident ghost may drift past you as you appreciate life, custom motorcycles, surfing culture, art, food, beer, music, boards, tattoos and everything in between in a Cape Dutch building dating back to the 17th century.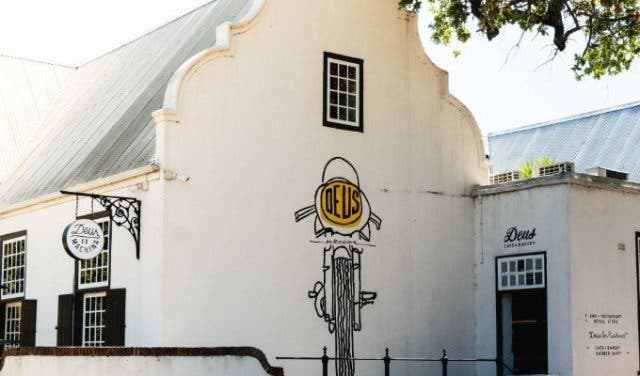 Born in Australia from a love of motorbikes and surfing, the global brand, Deus Ex Machina has made a homestead in Hout Bay. Aaron van Schaik, owner of Deus Ex Machina Africa and a die-hard fan of the brand, is a Hout Bay resident who wanted to bring the Deus experience to the local market. Africa's flagship store, the Homestead of Perpetuity, opened its doors on 13 December 2019.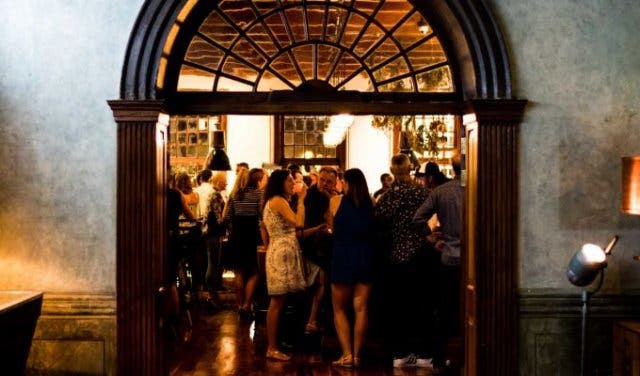 INSIDE THE HOMESTEAD OF PERPETUITY
The Homestead of Perpetuity is situated in the former Kronendal estate, which is a heritage site and national monument. Kronendal was the first farmstead in Hout Bay, built in 1670 in typical Cape Dutch style. It's one of the oldest surviving examples of the era's architecture.
The building has had a quirky makeover and is now home to a café, restaurant, bar, bakery and a store selling Deus clothing and accessories. The Bay Barber Co offers haircuts and shaves for men on-site. In future, you can expect a customised bike workshop, a place to buy great surfboards, and Crossfit centre too.
Step into the long hall with the bar along its length and gravitate towards the Vinyl Room filled with records and a record player and seating for groups of all sizes. Further down the hall, the boat room has an antique boat hanging on the wall, and it has a fireplace and cosy atmosphere. There's also the peaceful courtyard shaded by trees where you can enjoy breakfast to the sound of birdsong. Children will love the Deus-themed play area that will feature its own surf shack by the end of February 2020. On most evenings but particularly on the weekend, the old homestead becomes a lively nightlife venue: DJs perform from the bar area in the courtyard and people gather on the terrace.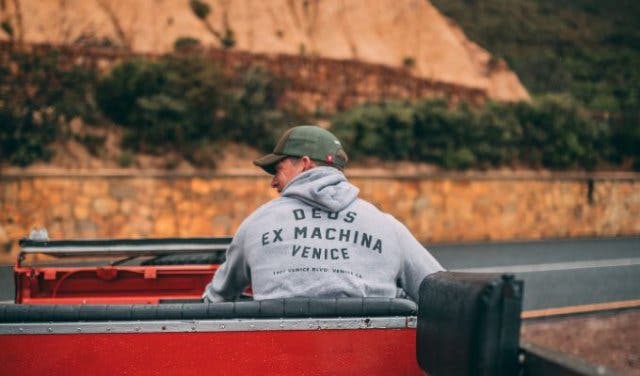 GHOST STORIES
The story of the ghost of Kronendal tells the tale of Elsa, the beautiful daughter of General Sir Abraham Josias Cloete. In the mid-19th century, she fell in love with a British soldier stationed at the garrison in Hout Bay. It is said she would wait for him at the front gable window while he watched for her under the oak trees. She was an Afrikaans girl who fell in love with a British soldier. This was forbidden love given the nature of the Anglo Boer relations at the time. This tension got to the soldier, and he hanged himself under the trees. Elsa died of a broken heart.
In respect of Elsa, who is said to still roam, seeking her lover, there is a small table set for two at the entrance to the house, "Reserved for Elsa".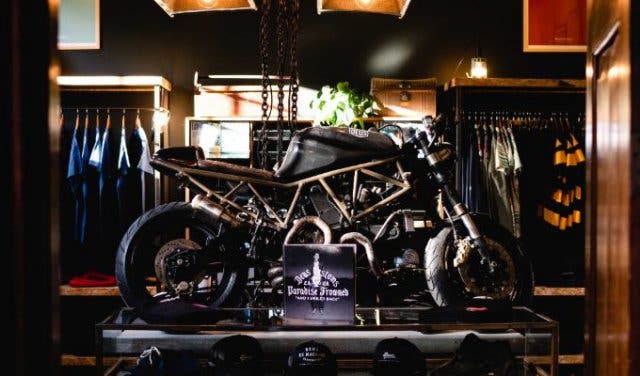 SPECIAL AFFAIRS
On Tuesdays, Fridays, and Sundays the café, restaurant, vinyl room and retail space truly come to life. Live sets from local DJs and obscure artists leave the crowd at Deus perpetually smiling.
DJ King Louie usually sets the vibe for Taco Tuesday when you can fill up on tequila-based drink specials and tacos. You may even be able to chat with the visiting tattoo artist, who is on-site every Tuesday. Super OK Fridays see tunes by a Roastin' Records DJ, and Sunday Sessions feature a live artist such as Andy Lund or ShenFM.
The Homestead Of Perpetuity will also host ad hoc Deus-themed events throughout the year: mark your calendars for the Landy Outride in December and an air-cooled Porsche event in February.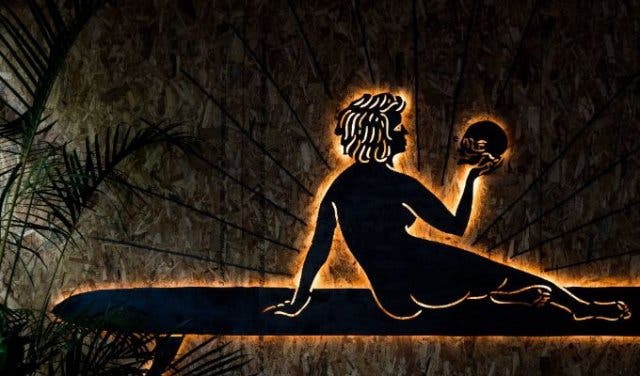 WHAT TO ORDER
The restaurant and café serve elegantly crafted local dishes as well as decadent treats such as carrot cake, banana bread, croissants, and pasteis de nata, which are all baked daily on-site.
The green smoothie bowl marries together banana, mango, cucumber, spinach, mint, soy milk, chia seeds, muesli, and blueberries to provide the nutrients needed for a powerful and healthy start to the day. If you're in a rush, enjoy a pastry or croissant from the bakery with a morning coffee.
For lunch, try the salmon poké bowl with salmon freshly-bought from the Hout Bay Harbour, beautifully plated with jasmine rice, avo, ginger, and more with a homemade soya sauce dressing. You could also grab light bites such as cauliflower popcorn with miso glaze, honey, cheese and walnuts, served with a side of avocado fries with lemon aioli.
Pair a bottle of wine with the Tomahawk For Two which includes an 800g chargrilled ribeye steak, wild mushroom sauce, chimichurri, with two sides: choose from many options, including sautéed potatoes and salad.
Menu items range from R40–R365.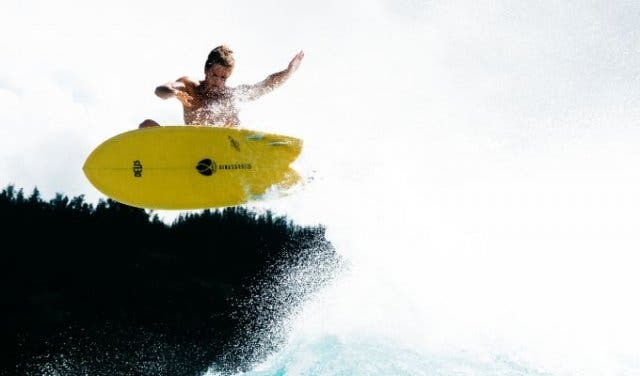 DEUS EX MACHINA HOUT BAY
Address: The Homestead Of Perpetuity: 140 Main Road, Hout Bay
Contact: +27(0)21 569 0625, africa@deuscustoms.com
Hours: Sunday to Wednesday: 7am–10pm; Thursday to Saturday 7am–12am
---
ABOUT #CapeTownMagNew:
#CapeTownMagNew discovers exciting new places in and around Cape Town and the Western Cape. We celebrate entrepreneurship and we tell their unique stories.
Follow #CapeTownMagNew on Twitter and Facebook for the latest updates or read more here about new places in Cape Town.
PLUS: NOMINATE A FRIEND'S NEW BUSINESS
You never forget the people who supported you when you first started out. That's why we're giving you the chance to nominate your family member or friend's new business to win R60 000's worth of activations. Just click to fill out a form (less than a minute) to nominate a new business.
---
Soothe your soul at any of these spots where you can watch live music in Cape Town.
While you're in Hout Bay, check out the Chapmans Peak hike.
If you love sport, have a look at our overview of surf spots in Cape Town.
---
Use our events section for an up-to-date overview of what's happening in the city, 'burbs and dorpies. Join our newsletter and get quick access on the go by adding us to your mobile home screen for the ultimate guide to discoveries in Cape Town.

Follow and like us on Twitter ❤ Facebook ❤ LinkedIn ❤ Instagram ❤ Pinterest for updates.