Absolutely Cannabis! The Inaugural Expo Rolls Into Town
Everything you need to know about cannabis from the local laws, getting a growers permit and growing the best crops. See you in the dedicated vape lounge!
The Cannabis Expo, with over 110 exhibitor stands, comes to Cape Town for the first time at GrandWest from 4–7 April 2019. This multifaceted expo gives visitors the opportunity to discover the diversity of cannabis.
Get clued up about the laws around cannabis, obtaining a growers permit, growing the best crops, the health benefits, various business opportunities in the cannabis industry, and more.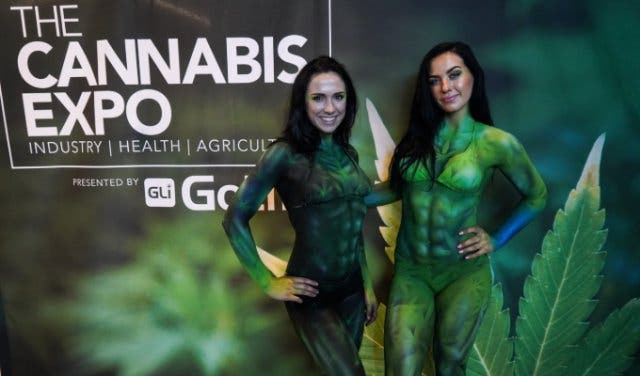 TALKS AND TOPICS
Numerous informative on-stage talks are lined up every half-an-hour by industry professionals and various "cannabusinesses". These talks will cover health, agriculture, legislation, finance, and more.
Noteworthy speakers include:
Myrtle Clark (One half of The Dagga Couple and MD of Fields of Green for ALL): A transition from a movement to an industry
Ofer Segal (Architect and former Israeli Armed forces Lieutenant Colonel who runs a few cannabis start-ups): The Future of Cannabis Research.
Cornel Van der Watt: Complete Cannabis Solutions
Tony Budden (Lives in Africa's first hemp home and uses many hemp products): How hemp products are good for you and our planet
Kevin Pearman (Irie CBD): A real-life success story of using cannabis to help cope with an autoimmune disease.
REFRESHMENTS
A variety of cannabis edibles, foods and drinks will be available. The bar will have South Africa's first dagga-infused beer, Durban Poison, and Cannabis Sativa's hemp-infused beverages. Other drinks include cannabinoid non-alcoholic cocktails, cannabis energy drinks and cannabis cocktails. You can also heighten your senses with cannabis-infused coffee and stock up on Canna Coffee beans to take home. In addition, GrandWest will offer two food trucks and bar service.
OTHER CANNABIS-RELATED PRODUCTS
Exhibitors will also be selling other cannabis-related products. The Barkery hand makes cannabis "medible" treats especially for anxious dogs and cats. You can also expect cannabis in garments, cosmetics and more.
TICKETS TO THE CANNABIS EXPO
Tickets are available at the gate for R200 but are R150 if you book online. Please note that under-18s are not permitted to attend the event.
The expo takes place on Thursday 4 April from 10am to 6pm, on Friday 5 and Saturday 6 April from 10am to 8pm and on Sunday 7 April from 10am to 4pm.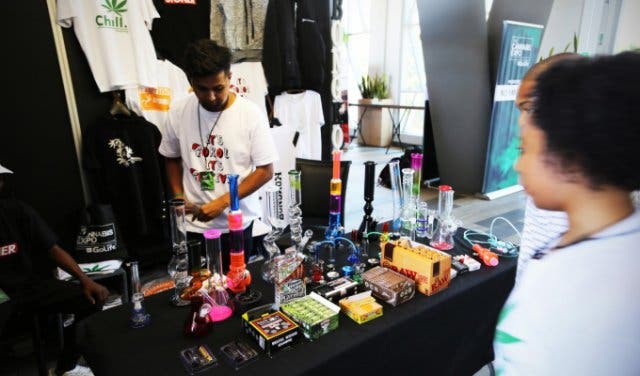 ---
Enjoy a CBD infusion experience on Long (CBD optional) at Infusion On Long.
Getting Married? Find everything you need at Simon's Town Wedding Expo.

Get a behind the scenes peak of the Grammy-winning, world touring, superstar collaborating Soweto Gospel Choir
Get the meds you need at this CBD pharmacy.
Don't get lost in Goodwood. Get the directions to GrandWest.
Tick them off your list with our Cape Town activity bucket list.
Have some fun with our selection of things to do at night in Cape Town and the top party places or stay in and use marijuana.
---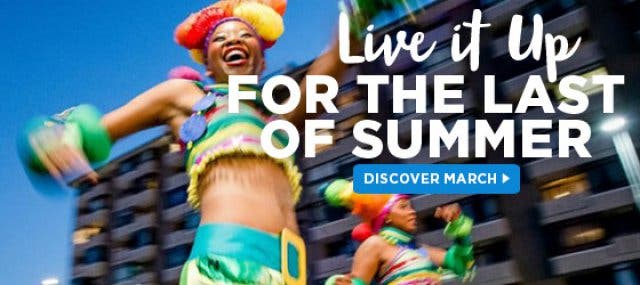 ---
Supercharge your event? Our Events Support Programme gets results. Contact support@capetownmagazine.com or +27 (0)21 422 2444.
Use our events section for an up-to-date overview of what's happening in the city, 'burbs and dorpies. Join our newsletter and get quick access on the go by adding us to your mobile home screen for the ultimate guide to discoveries in Cape Town.

Follow and like us on Twitter ❤ Facebook ❤ LinkedIn ❤ Instagram ❤ Pinterest for updates.