Indoor Activities to do in Cape Town and Surrounds
Don't let winter spoil your fun
Last Update: 11 April 2018
Wet and windy Cape Town winters are the perfect counterbalance to hedonistic Mother City summers, but despite their ability to provide the chance for some much-needed rest and relaxation, the months of June, July and August, and their associated poor weather, are often pegged as being quite claustrophobic. And if "The Shining" is anything to go by, cabin fever is worlds more lethal than the common cold; thus, when grey days usher you indoors, it's more important than ever that you're in the know about the best and brightest things to do inside in Cape Town.
Believe it or not, the Mother City can be just as entertaining under cover, and winter even brings opportunity to indulge in some simple pleasures that often fall by the wayside, like reading a book, cooking a delicious meal for friends, having a spot of tea, or hitting an indoor market.
And for those feeling particularly uninspired, what follows is a list of some of the best things to do within four walls and beyond closed doors; so, no excuses for boredom or inklings of insanity.
Read a book
In this day and age, suggesting that someone read a book – a real, live novel – may be akin to recommending that you spend a weekend crocheting a sweater or making a scrapbook, both acceptable methods of outdated social suicide. Nonetheless though, when the weather's bleak, we still insist that there's little better than cosying up under the duvet in the company of a twisted plot or a set of scandalous characters. If you're at a loss for material, have a gander at our recommended reading list; it is Cape Town-focused and dreamed up by the good people at The Book Lounge. If you're in the mood for something purely South African have a look at our favourite Saffa's authors and reading list to update your reading list.

Book Lounge | 71 Roeland Street | City Centre | +27(0)21 462 2425
Find comfort in the kitchen
Nothing can render frightful outdoor conditions more docile than a few heartfelt hours spent whipping up something extraordinary in the kitchen. Filling the house with the hearty aroma of a winter roast or the sweet smells of muffins, cakes or cookies is an easy way to keep entertained indoors. Not to mention, in the spirit of utilitarianism, there's no better way to make someone else's day brighter; meaning, invite your friends around to enjoy your hard work. You don't need to be a master chef to get your groove on behind the stove; we have a list of simple recipes as perfect for seasoned chefs as they are for novice cooks.
• Winter Layered Aubergine Tagine
• Slow-roasted Springbok Shank
• Macaroni and Cheese
Dine out at Rick's Café Américain
There's no better way to spend a rainy day than by snuggling up to a crackling fire and tucking into some scrumptious food. You get both at Rick's Café Américain. Drawing its inspiration from 1940's classic Casablanca, you'll step into this comfortable restaurant and be treated to a romantic nostalgia coupled with delicious food. With three fireplaces and an extensive Moroccan-inspired menu, this trendy eatery serves everything from Empanadas carne y queso (a delicious meat and cheese pie) and smoked crocodile to traditional lamb tagines. Expect a vibrant ambience and friendly staff – the interior is warm and welcoming, making it the perfect place to grab a meal with a friend, colleague or loved one.

2 Park Road | Gardens | Cape Town |+27(0)21 424 1100
Exercise
Cape Town may, arguably, be the world's most extensive natural gym, but when the seemingly endless options for extreme exercise (kite-surfing, rock climbing, trail running and kayaking, to name a few) are limited during poor weather periods, there are still plenty of opportunities to keep fit and healthy with the help of indoor facilities. Though winter heralds feelings of lethargy, joining a spinning class, pushing yourself through a hot yoga session or simply sitting in the steam room are not only great activities to pass the time, but also apt ways to get the endorphins firing during a dismal day.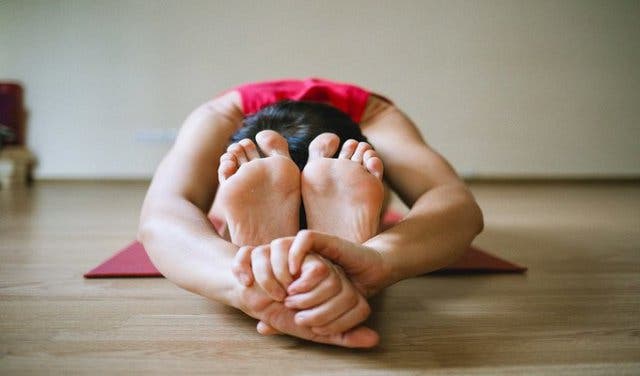 From muay Thai martial arts studios to sports science institutes, we've put together a list of some of the city's best and most interesting places to exercise: 10 top gyms in Cape Town. Don't fret you can also have a look at the coolest Yoga spots to stretch your way into meditation and soul rejuventation by checking out our outdoor Yoga spots and the Yoga Studios around Cape Town.
Try something new at Gun Fun indoor shooting range
If you're tired of shooting the shizz at a bar or around a dinner table with mates, why not try your hand at some real target practice. Gun Fun indoor shooting range gives beginners, big groups and even more experienced amateurs a chance to fire away at creative marks in a non-threatening and safe environment. Visitors can opt to pull the trigger on the same firearms that 007 used during the Connery years, handle a lethal AK-47 and even take aim with night vision goggles on. And since guns aren't only for guys, the shooting lane has even sourced special artillery and created tailor-made packages for ladies and kids. So, if the weather's making your mood dark and stormy as well, why not relieve some stress at the city centre's only indoor shooting experience.

57 Hout Street | Cape Town | +27(0)21 423 0465
Head to a market
Even when inclement weather has come to roost, you can still saunter "happy ever after" in the marketplace. Cape Town has a thriving market culture, and a handful of these rustic shopping centres are under cover: the Hope St market in the city centre, the fabulous Friday French market at Alliance Français, the Neighbourgoods market at the Old Biscuit Mill and the Hout Bay market, to name a few. Each entity features its own unique selection of local goods, but, for the most part, there's no better place to sample artisan food and homegrown produce, to peruse shelves stocked with the wares of up-and-coming designers, and to people watch yourself silly.
• Top Markets in Cape Town's City Bowl
• Top Markets in Cape Town in Cape Town's Southern Suburbs
• Top Markets in Cape Town's Northern Suburbs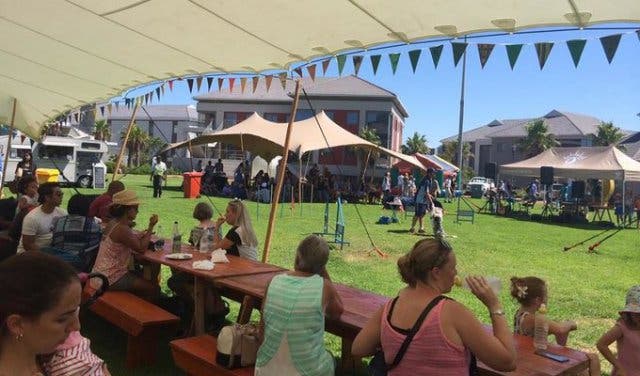 Indulge in a smoke and a beer
Let's face it, when the clouds roll in and the winter chill becomes all too cutting, lamenting the loss of warmer days in a dark, cosy bar becomes mighty tempting. For those who savour the flavour of a robust Cuban or a heady cigarillo, there are more than enough handsome cigar bars in Cape Town that still allow smoking; otherwise, for those who'd rather hop on the craft beer bandwagon that's taken the Mother City by storm, we've got the lowdown on the Cape Town eateries and cafés stocking artisan brews.


Have a spot of tea
From the sumptuous to the simple, tea time is an affair rich with warmth and comfort. Whether you prefer to indulge in the Mount Nelson's lavish afternoon high tea, unwind in the Asian-inspired Nigiro tea house or simply treat yourself and your mates to a cup of Red Espresso in your own lounge, slowing down for a spot of tea is a winning way to make time inside worthwhile. From loose-leaf tea caravans to Tibetan cafés, we've compiled a list of the best places to have tea in Cape Town.


Watch a movie
Originally an Italian embassy ballroom, the oldest art-repertory cinema in South Africa is the ideal spot to enjoy a classic film on a day when outdoor activities aren't on the cards. Featuring mostly independent movies aimed at an alternative audience, the Labia prides itself on both the integrity of its selection and on its old-world ambience – even the staff are ancient. If art house cinema doesn't pique your interest though, there are plenty of new-school movie theatres in Cape Town with stadium seating, 3-D capabilities and synthetically-flavoured popcorn.

68 Orange Street | Gardens | Cape Town| +27 (0) 424 5927

Do coffee
After years of failed flat whites and espresso with too little lift, coffee culture in South Africa is finally making a buzz. Lead by specialty coffee houses, like Origin and Truth, and artisan roasteries, like Bean There and Deluxe, the cuppa movement has guaranteed the advent of a healthy number of stylish, comfortable cafés that supply a single-origin or well-blended caffeine fix. On a day when you'd rather be in than out, absorbing the newspaper over a leisurely cup of coffee or even getting the goss under the pretence of a cappuccino is a cheap and enjoyable way to stay occupied.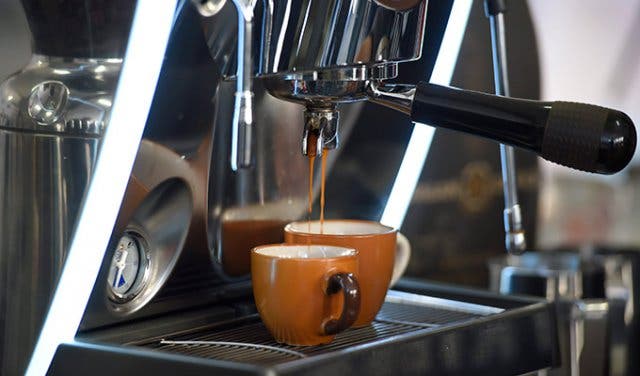 Treat yourself to a warm meal
It's no coincidence that the same weather that makes the outdoors uninviting compels us to check the fridge and fill the belly quite regularly. Sustenance is key to surviving the wintry chill, and though there are plenty of places to refuel and take a meal in Cape Town indoors, there are a few eateries ideal for dining away from the push and pull of the outdoor elements.
Harbour House
Perched on the rocks above Kalk Bay's working harbour, this restaurant affords diners the luxury of a dry, comfortable indoors alongside the extravagance of exquisite ocean views usually unique to outdoor seating areas. What's more, this Cape Peninsula institution is as famed for its fish 'n chips as it is for its warm, inviting atmosphere. As an added bonus, if you're in the mood to pair a pint or two with your meal, you can forego driving duties and take the train from the city centre – there's a stop just outside the restaurant.

Kalk Bay Harbour | Kalk Bay | Cape Town |+27(0)21 788 7162

De Grendel
A recent addition to the Durbanville-Panorama area, the De Grendel Wine Estate restaurant dishes up top-notch cuisine amidst handsome wooden furnishings and a spectacular setting. Fine dining and northern suburbs don't often appear in the same sentence, but this eatery is committed to bringing Michelin-star excellence to the neighbourhood. The adjacent tasting room boasts a fireplace, so once diners have enjoyed a fitful meal, they can indulge in a tasty glass of red alongside the crackling hearth.

Plattekloof Road | Panorama | Cape Town | +27(0)21 558 6280
See what there is to get up to this May day with our list of Workers Day events.
---
STAY TUNED AND SUBSCRIBE TO OUR NEWSLETTER FOR MORE INFORMATION
---
The Mother City is fast developing so to keep you clued up; we've rounded up some of the hottest latest additions to Cape Town in our New Restaurants and Hot Spots overview. Discover it
---
Use our events section for an up-to-date overview of happenings in Cape Town. Also, don't forget to subscribe to our newsletter and if you have a smartphone, add m.capetownmagazine.com to your home screen for quick access on the go! Follow us on Twitter, like us on Facebook, join our Google+ circle, connect with us on LinkedIn, check out our photos on Instagram and follow our Pinterest boards for updates on what's happening in and around the Mother City.