Mogodu, Trotters, Smiley – Township Cuisine in the Heart of Long
Afrolife & Pitso's Kitchen is a home away from home
"Cape Town hasn't been paying enough attention to township cuisine," says Pitso Monate, whose restaurant Afrolife & Pitso's Kitchen opened in early April on Long Street.
Monate, originally from Limpopo, started selling mogodu, tripe, samp, trotters, "homely stews" and chakalaka because he was homesick. "I started in Khayelitsha, at an informal weekend market in 2016, and moved to the Old Biscuit Mill a year later."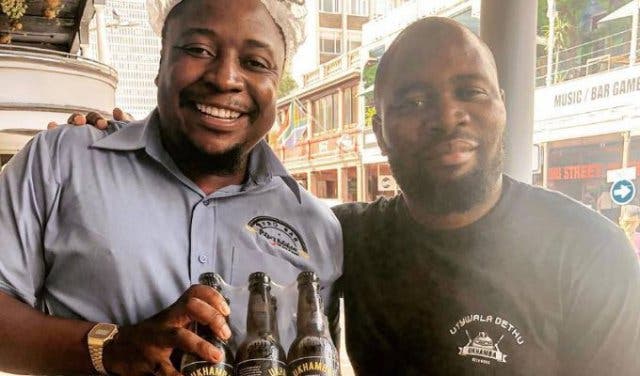 A TASTE OF HOME FOR JOBURGERS AND DURBANITES
His food attracted queues of people from the townships of Johannesburg, Durban, Free State and Limpopo who grew up on the same meals. And most Saturdays by 12 noon the food would have run out, and they'd keep on asking: "When are you opening your own restaurant?"
In April 2019 he did – Afrolife & Pitso's Kitchen on Long Street. "I grew up in a family business, and my grandfather always told us that every good business should be about solving a need and never about money.
"The principal reason for opening the restaurant was to create an environment where everyone can be who they are. A home away from home. We want to give people the entire African experience without having to go back home."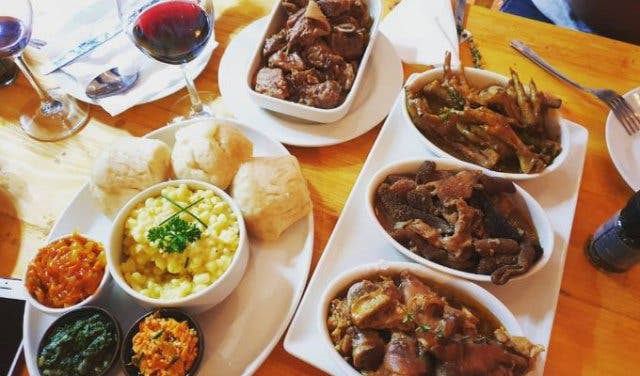 FROM UMLEQWA TO MOGODU AND SMILEY
Starters of mince and vetkoek and roasted bread are R55 and R65. The mogodu (beef or mutton tripe) is one of the most popular. The Group Hug (platter of a range of meat portions, a starch like dombolo (steamed bread), samp or pap, and a side (chakalaka, spinach, cabbage and atchar).
The skop (sheep's head) or smiley (because the sheep die smiling) is one of the most labour-intensive dishes to make. "It takes around three hours of cooking time," Monate says. "But the result is super tender cheeks and tongue."
Hardbody chicken, also known as umleqwa, mkokorosh, KK or marathon chicken, is free-range chicken. It has particularly hard bones and requires a little more time and patience to prepare correctly.
THEY'VE GOT GAME, TOO
Apparently the dish to try is the crocodile; a light-textured meat that takes on the flavour of the spices it's cooked in. Also on the list of temptations are warthog, pork trotters, oxtail, Mopane worms, ostrich and venison stew.
LOCAL WINE, BEER AND BEYOND
You can order beer by Cape Town's first black-owned brewery, Ukhamba Beerworx, who does a particularly refreshing farmhouse ale. At the bar, you'll also find simple and natural Bushmanspad wine, as well as Siwela Wine, which is produced by one of SA's pioneering black women in the wine industry. There's also a traditional ginger beer, and drinks are priced from R27 to R35.
The indoor eatery is vast, but on a sunny day you can sit on the street terrace, or join everyone's favourite outdoor area where the braai takes place and make yourself at home.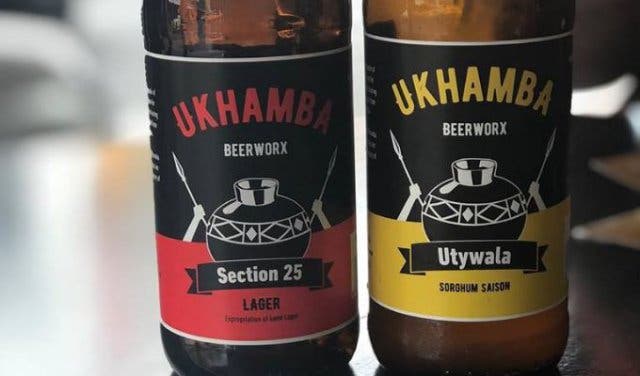 AFROLIFE & PITSO'S KITCHEN
Address: 230 Long Street, Cape Town Central
Hours: Monday to Sunday 11:30am to 2am (kitchen closes at 11pm)
Contact: +27(0)67 272 1964 (WhatsApp business), info@afrolife.co.za, reservations@afrolife.co.za
---
PLUS: NOMINATE A FRIEND'S NEW BUSINESS
You never forget the people who supported you when you first started out. That's why we're giving you the chance to nominate your family member or friend's new business to win R60 000's worth of activations and the chance to win a Yoco starter pack. Just click to fill out a form (less than a minute) to nominate a new business.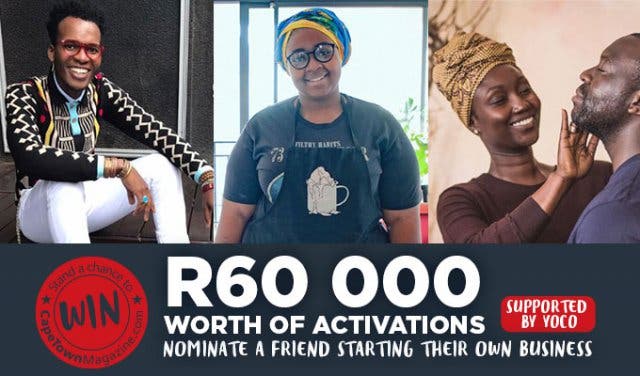 ---
Discover South Africa's best wines and exceptional wine tastings around the Western Cape.
If you love being out and about and seeing and being seen, check out the top party places in Cape Town.
For authentic African flavours, check out our section on African cuisine, indigenous food, and tshisanyama.
---
ABOUT #CapeTownMagNew:
#CapeTownMagNew discovers exciting new places in and around Cape Town and the Western Cape. We celebrate entrepreneurship and we tell their unique stories.
Follow #CapeTownMagNew on Twitter and Facebook for the latest updates or read more here about new places in Cape Town.
---
Use our events section for an up-to-date overview of what's happening in the city, 'burbs and dorpies. Join our newsletter and get quick access on the go by adding us to your mobile home screen for the ultimate guide to discoveries in Cape Town.

Follow and like us on Twitter ❤ Facebook ❤ LinkedIn ❤ Instagram ❤ Pinterest for updates.