Hey Brew: Franschhoek's New Traditional Abbey-style Brewery
Dog-friendly beer, Belgian-inspired beer and a 1961 copper brewhouse
Home to traditionally-brewed and authentically-produced Belgium beer, this new brewery is keeping beer honest in the Cape Winelands.
UNIQUE BREWHOUSE
You'll find the Belgian-inspired, Abbey-style brewery, Hey Joe Brewing Company, on La Brasserie Farm in Franschhoek. Their beer is brewed in a 1961 copper brewhouse imported from Belgium, one of three 'de Halve maan' brewhouses in the country.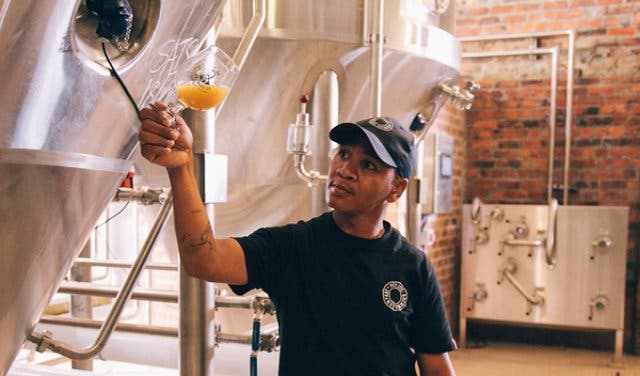 BEST OF BEER
And where there's a brewery, there's a taproom, where you can experience a tasting of all their artisanal brews. Try out the beer tasting board with each of their five beer styles served, or select which individual beers you'd like to try for R15 each. The barmen will give you a full rundown of each of their beers, you just have to ask. And if you're not much of a beer drinker, they serve wine too.
A day at the brewery isn't complete without a filling (and by the sounds of it, delicious) lunch. The daytime space offers a sharing-style menu with dishes such as spicy chicken wings, pulled pork and bechamel meatballs and of course, Belgian waffles.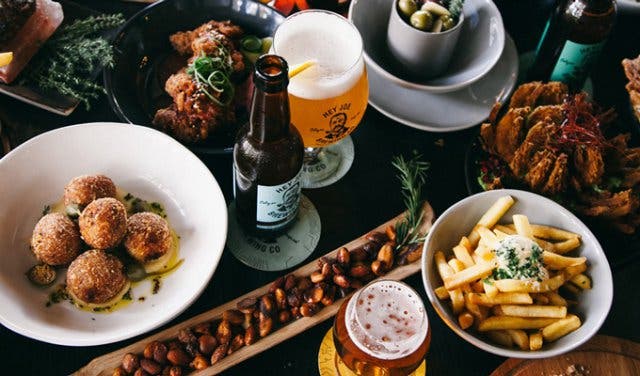 The family-friendly space caters for the whole clan. It's pet-friendly and they make a special alcohol-free beer just for dogs – ask for the Hond Bier.
BREWED BY THE BEST
The brewery is owned by a group of Belgian beer enthusiasts who want their guests to experience unique beers through traditional brewing styles. The brewery is headed by female brewer Anja Van Zyl who spent three-and-a-half years at Cape Brewing Company.
Her brewing team consists of Belgian beer consultant Bert Van Hecke (former cellar and brewmaster at Boon and Sint-Bernardus breweries in Belgium) and assistant brewer Vernel Gennike, who taught himself to homebrew and is following his brewing passions at Hey Joe Brewing Co.
A FIRST FOR SOUTH AFRICA
Hint: try their "Spéciale Belge". They say that no other brewery in South Africa is selling this style of light amber beer right now. Fruity and spicy, it has apricot and plum flavours, followed by caramel and honey notes from the malts.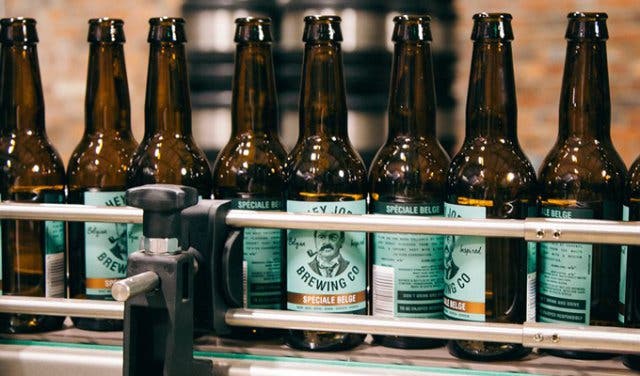 HEY JOE BREWING CO.
Address: La Brasserie Farm, R45, Franschhoek
Contact: +27 (0)66 150 9681, anja@heyjoebrewery.com
Hours: Monday–Saturday 11am–7pm (kitchen closes at 5pm), Sundays 11am–4:30pm.
---
Love beer? Here's where to find a decent brew.
No one can like a South African – here's why we boast our beer bellies.
And here are 63 useless craft beer facts.
Experience a delicious food and beer pairing hosted by all women at Meet The Brewers.
---
ABOUT #CapeTownMagNew:
#CapeTownMagNew discovers exciting new places in and around Cape Town and the Western Cape. We celebrate entrepreneurship and we tell their unique stories.
Follow #CapeTownMagNew on Twitter and Facebook for the latest updates or read more here about new places in Cape Town.
---
Use our events section for an up-to-date overview of what's happening in the city, suburbs and dorpies. Join our newsletter and add us to your mobile home screen for the ultimate guide to discoveries in Cape Town.
Follow and like us on Twitter ❤ Facebook ❤ LinkedIn ❤ Instagram ❤ Pinterest for updates.