A Slice Of Japan On 3 Floors (With Rooftop Bar)
The must-do experience is Kaiseki, considered the pinnacle of Japanese cuisine
Last update: 6 August 2019
The warm glow of Tjing Tjing House on Longmarket Street is like a beacon on a dark and chilly night, inviting you to step inside. Once in, you are transported to another time and place – one of old and modern Tokyo, where the sights, smells and sounds suggest that your food fantasies are about to come true.
And that's just the ground floor. There are two more at Tjing Tjing House, a 200-year-old renovated heritage building, with each level providing a distinctly different experience and interpretation of Japanese food and culture.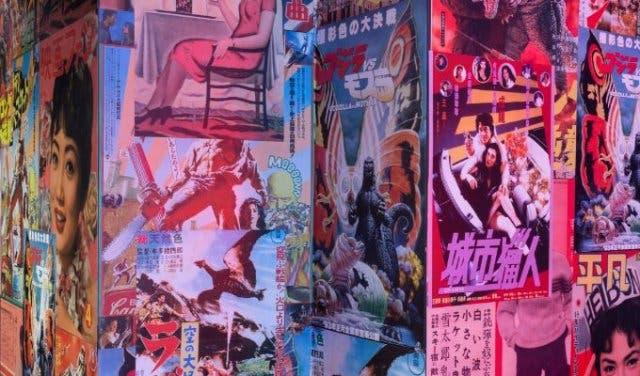 FIRST STOP: TORII
The casual, cosy, street-food-inspired space on the ground floor of Tjing Tjing House is Torii. It feels like bustling Tokyo, even more so when you taste the food. There's traditional Japanese breakfast, bento and sando boxes, tempura temaki (hand-rolled sushi), steamed hirata buns, yakitori (skewered meat), gyoza (dumplings), ramen and rice bowls.
On the sweet side, things get playful. Pick from a selection of mochi (a chewy dessert made of sweet rice flour) or Japanese cheesecake, fluffy soufflé pancakes (Tuesdays only) and fish-shaped cake called taiyaki (served on select Wednesdays).
Of course, there's also sake and Japanese beer to warm the cockles and wash things down with.
Torii is funky and informal (no reservations are taken) and perfect for a quick bite for brunch or after work, or for a chilled dinner with friends.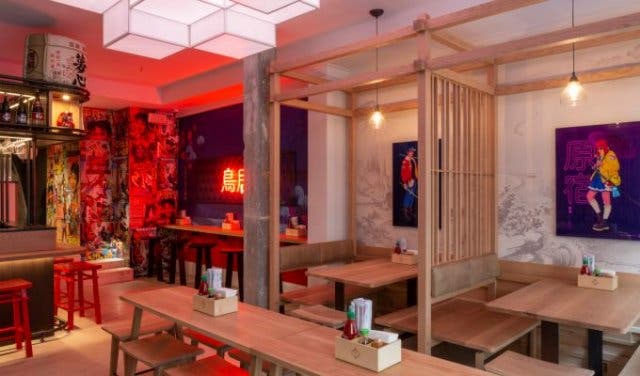 GOING UP: MOMIJI
And we do mean up. Upmarket, uplifting… and food, drinks and service that are up a serious notch. And all without being stuffy or intimidating – just the opposite, in fact.
Stepping into the clean, calming space on the first floor, is a bit like walking into a spa. Or a zen garden. Or a meditation room. It smells like lemongrass and essential oils and the music, décor and ambience make you feel a world away from the buzzing levels above and below.
It's at Momiji Restaurant that you're likely to have one of the most memorable dining experiences of your foodie life: Kaiseki.
MOMIJI: A MOST EXQUISITE MEAL
Kaiseki, considered the pinnacle of Japanese cuisine, is Japan's precursor to the modern tasting menu. It's about celebrating and respecting season and place, structure, technique and above all, striving for balance. Momiji stays true to the flow of the traditional kaiseki menu, while embracing local and seasonal ingredients (some of which are harvested by Momiji's chefs from Tjing Tjing's two local urban gardens).
Prepare yourself for at least two hours of multiple courses of the most beautifully presented dishes, equally beautifully explained by the slick staff.
You can – and should – opt for the drinks pairing menu. It takes the taste experience to new levels.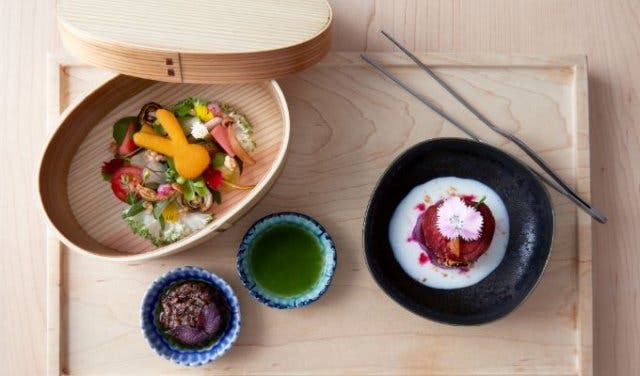 MOMIJI: BEAUTY IN DETAILS
The chefs' creativity, personalities and passion for Japanese culture really come through in the food. Our table squealed with delight at every course, so perfect were they, not only in flavour and balance but in the little touches, like the serving utensils, trays, baskets and crockery that we all wished we could take home with us. And the tiny boards with flashcards that came with each course, describing in detail everything we were eating and drinking.
Reservations are essential at Momiji, as well as advance notice of any special dietary requirements, as the menu is set and no a la carte option is available.
A NECESSARY DETOUR: MOMIJI LOUNGE
If you don't have time for the full kaiseki experience, or just want a quiet, exquisite drink, Momiji Lounge is where you should install yourself. Tucked away adjacent to Momiji Restaurant, the lounge is dark and moody, with sunken booths and a long, low couch.
Sip on Japanese folklore-inspired cocktails, or something from the extensive wine or spirit list (including Japanese whiskies). Everything pairs beautifully with the otsumami (bar snacks).
You can just walk in, but bookings are advised, and the lounge area can also be booked for small events – it's the ideal space for a special, intimate celebration.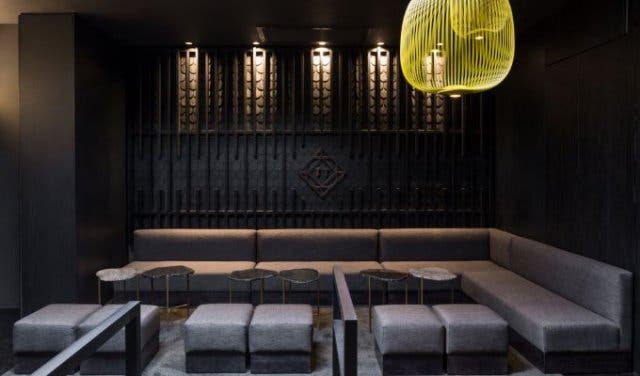 FINAL STOP: TJING TJING ROOFTOP BAR
Voted one of the best new bars in the world by Condé Nast Traveler in 2012, Tjing Tjing Rooftop Bar has been a favourite Cape Town hang-out since 2011, and is still as popular as ever – and not just in summer, as our squad discovered when visiting in June. On a wintry weeknight at 10pm, the bar was busy.
It's not only the incredible cocktail menu and the pulse of the inner-city that makes this rooftop special. There's also great indie and electronic music, moreish bar snacks and cool décor, like the red Japanese-shrine-inspired bar and the black and white Tokyo photo wall.
All of these special touches add up to make the Tjing Tjing experience a truly special one – best shared with special people.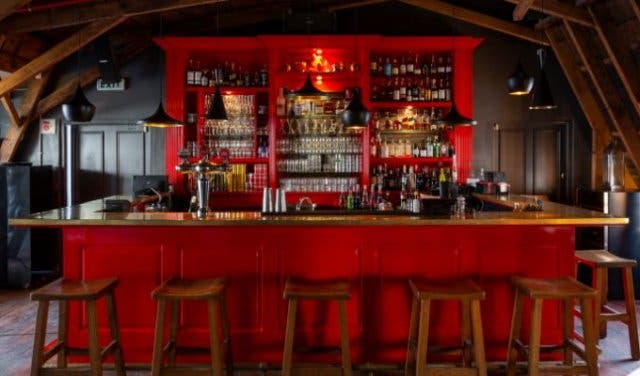 ---

It's two-for-one burgers on Tuesdays at Robin Hood Burger and Grill.
Have the unmissable Kaiseki dining experience at Tjing Tjing Momiji with their current spring special.
Ever had a Japanese pancake? Discover that fluffy goodness at Torii at Tjing Tjing House on Pancake Tuesdays.
With a rooftop bar and moody indoor lounge, Tjing Tjing House offers brilliant options when it comes to finding a special function venue, birthday party place or year-end function venue.
---
Follow and like us on Twitter ❤ Facebook ❤ LinkedIn ❤ Instagram ❤ Pinterest for updates.