NEW: At Hong Da You Can Order A Shiatsu Massage With Your Meal
There's Taiwanese flavoured milk and rose tea, too
Down Woodstock's Albert Road is a garage door with cool graffiti of Nelson Mandela's face. What lies behind the door is even cooler. It leads to Hong Da restaurant, where every Saturday night dining strangers on shared tables enjoy a set menu of twice-cooked, crispy duck and other Asian meals, over live music, and can also get a shiatsu massage on-site.

EVER HAD TAIWANESE FLAVOURED MILK?
Hong Da is primarily an early to late lunch restaurant, where from 11 am to 7 pm, Monday to Friday, they serve dishes (starting from R78) such as dim sum, a variety of ramen and rice noodles, and freshly-made sushi – dragon rolls, nigiri, salmon roses. There's Taiwanese flavoured milk; apple, papaya or mango. Or order a calming pot of rose tea while waiting for your food.



CRISPY DUCK ON SATURDAY NIGHT
The dinners are what set Hong Da apart. It's set menus served from 6 pm on Saturdays, with live music from the nearby music institute the School of Audio Engineering. The menu is extensive and includes dishes such as sweet-and-sour fish (head and tail included), dumplings and grilled lamb, where starters include sushi, chicken poppers on sticks, and hot-and-sour seafood soup.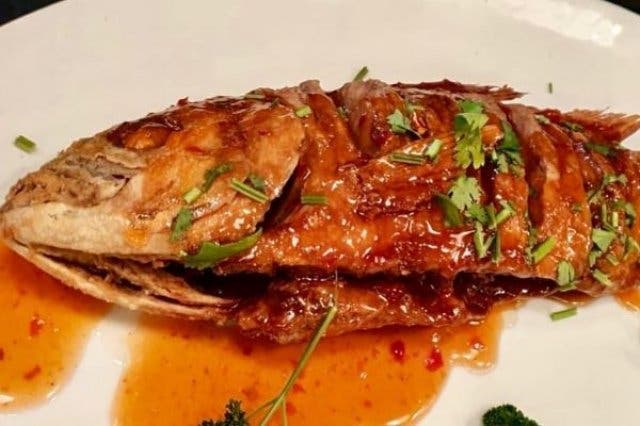 As for the crispy duck. The fowl is twice-cooked, in the restaurant's own duck oven that cooks up to 10 birds, and served with sweet plum sauce. It's all prepared in-house on the night, when the vibe is wholesome and familial, with guests sharing tables and meals.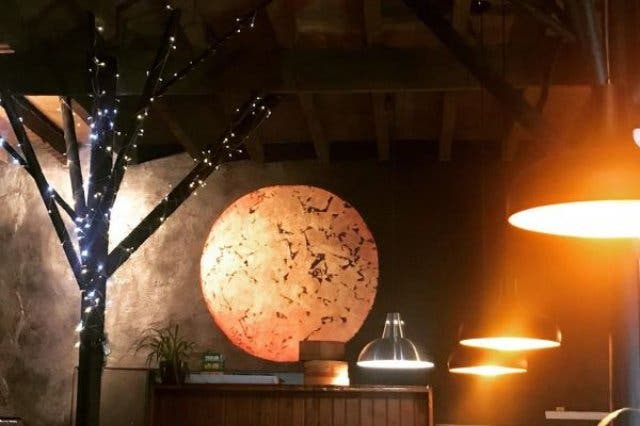 FAIRY LIGHTS AND MIDNIGHT FOREST
The Madiba graffiti the owners found there, but Mok Yu Tuen, his wife, Charlotte and third partner, Zhao Du decorated the restaurant's interior themselves. They repainted it dark green, added rustic woodwork along the facade of the restaurant, and adorned the back wall with a painted gold moon (when the lights dim, the moon brightens). Fairy-lights line the three wooden pillars inside the restaurant, which feels like a forest at midnight.



THE CHEF COOKS AND MASSAGES
It's been Japanese-Chinese chef Mok's longtime dream to create a space where shiatsu treatments and food co-exist. Shiatsu is the Japanese massage art of "finger pressure". It assists in stretching and joint manipulation in order to promote internal wellness. Mok works in both the kitchen and massage room and the wife front-of-house.



If you frequent Sea Point Main Road, the name Hong Da, meaning "the wealth will reach far" might sound familiar. It's the name of a supermarket owned by Du and a second Hong Da supermarket will open next door to the restaurant, selling speciality Asian ingredients.

NEED TO DESTRESS BEFORE YOU DINE?
You don't have to make an appointment to get a massage from Mok, but they recommend that you do in order to avoid disappointment. Send him a Whatsapp on 082-458-0583.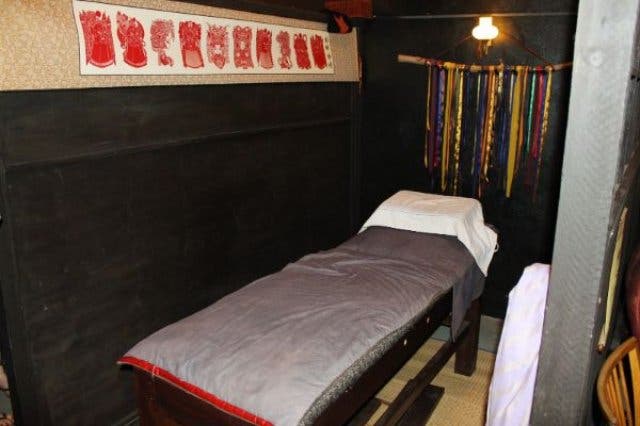 HONG DA RESTAURANT
Address: 357 Albert Road, Woodstock, Cape Town
Contact: +27 (0)65 006 3867
Hours: Monday-Friday: 11:00am-07:00pm; Saturdays: 10:00am-04:00pm; Saturday: 18:00 for special dinners
Closed: Sundays



By Tessa Coetzee

---

ABOUT #CapeTownMagNew:
#CapeTownMagNew discovers exciting new places in and around Cape Town and the Western Cape. We celebrate entrepreneurship and we tell their unique stories.

Follow #CapeTownMagNew on Twitter and Facebook for the latest updates or read more here about new places in Cape Town.

PLUS: NOMINATE A FRIEND'S NEW BUSINESS
You never forget the people who supported you when you first started out. That's why we're giving you the chance to nominate your family member or friend's new business to win R60 000's worth of activations and the chance to win a Yoco starter pack. Just click to fill out a form (less than a minute) to nominate a new business.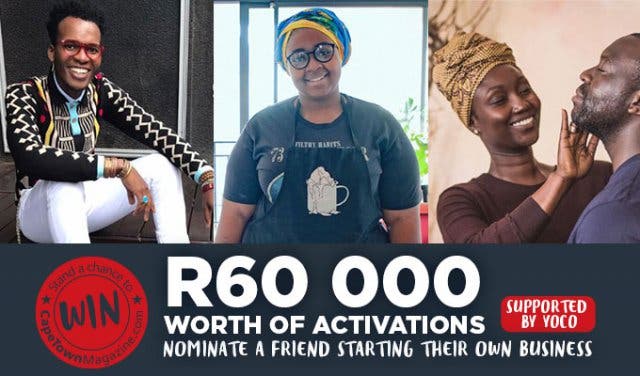 ---

Discover the top Chinese restaurants near you.

Check out Macau Asian Taverna in Hout Street.

Nippon in Hout Bay is a must-do for sushi-lovers.

If you're wandering around Woodstock and want something to do, drop in for a yoga class at the Holding Space or grab lunch at the Kitchen.

---

Use our events section for an up-to-date overview of what's happening in the city, 'burbs and dorpies. Join our newsletter and get quick access on the go by adding us to your mobile home screen for the ultimate guide to discoveries in Cape Town.

Follow and like us on Twitter ❤ Facebook ❤ LinkedIn ❤ Instagram ❤ Pinterest for updates.