Skip The Socks And Give Him Something He'll Really Love This Father's Day
Tech, experiences, fashion, food and beauty – anything but socks
It's Father's Day on Sunday, 16 June 2019. From a custom-built wooden surfboard to a craft beer-making course, we've found a range of things that might be right up Dad's street.
A WILD RIDE
Cobra Experience is Cape Town's ultimate sports car adventure. Let dad get behind the wheel for eight hours during the full-day experience (R2850), where he may cover up to 120km. Alternatively, chase the sun with the sunset experience (R1500), which covers about 35km and lasts 1.5 hours. "A drive along the coastline and watching the sun disappear over the Atlantic Ocean is best done from the seat of a Cobra," says the team.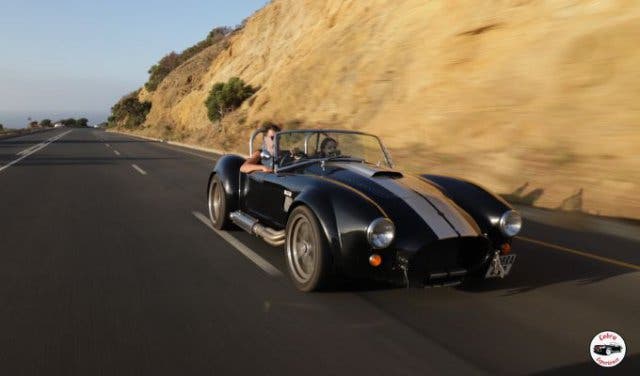 +27 (0)83 376 0376, +27 (0)83 666 8321, or book online.
A LESSON IN BEER MAKING
Willem Botha from The Brewers Co-op, an owner-managed brewery made up of 16 homebrewers in Woodstock, will teach dads the science of beer making. After 10 days, he can come and enjoy the final product or bottle a souvenir. The workshop runs on selected Saturdays from 9am to 1pm; the next is on 8 June 2019. Or subscribe him to the League of Beers' Beer Of The Month Club. It's members receive new craft beers as well as old favourites and online tasting notes.

Brewers Co-op beer brewing course and tasting experience: R800 per person | hello@brewers.coop | 135 Albert Road, Woodstock
League of Beers: +27(0)21 702 4969, hello@leagueofbeers.com | sign up
GROWING PLANTS AND MEDICINE
Guerilla House at Surrey Estate teaches a range of practical urban permaculture skills and advice on growing medicine, starting a backyard nursery and more. No garden? No problem. Growbag uses durable vinyl material from old billboards that would normally be thrown away to make planting containers in the form of bags that can be hung up against a wall.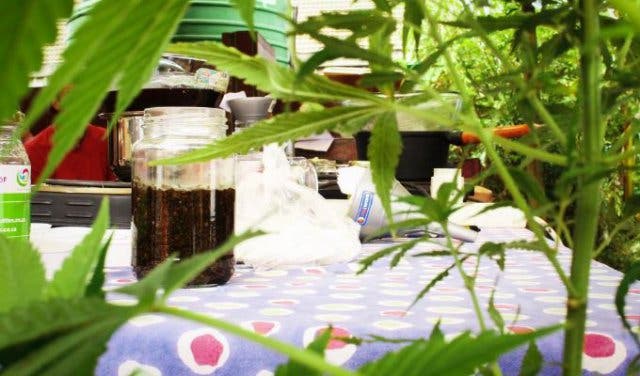 Guerilla House: 24 Somer Street, Surrey, Cape Town | +27(0)74 548 5561, info@guerillahouse.org | join the Guerilla House mailing list
Growbag: Available online and at various physical locations | info@growbag.co.za, +27 (0) 825757050
COFFEE AND BREAKFAST FROM SENEGAL
Finally, coffee (and rooibos tea) capsules compatible with Nespresso machines that are 100% compostable at Coco-Safar. On a more immersive level, invite him to a Senegalese breakfast and coffee ceremony hosted by Khadim Diagne at Khadim's Coffee Shop, where you can try the coffee drink Café Touba and Senegalese breakfast foods. Discover how the coffee beans are ground and brewed traditionally and flavoured with grains of Selim, Guinea pepper or cloves.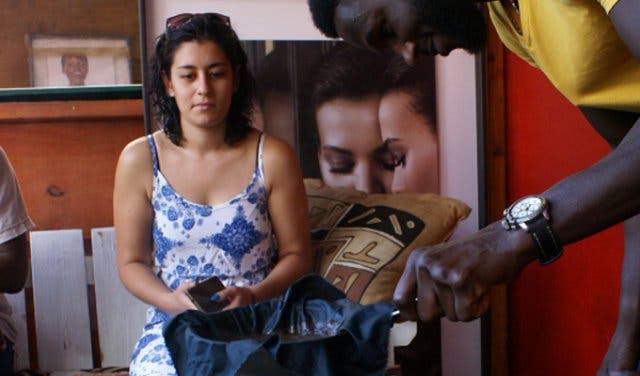 Coco Safar: Artem Centre, 277 Main Road, Sea Point | +27 (0) 21 433 1336, generalenquiries@cocosafar-sp.co.za
Khadim's Coffee Shop | 1st Floor, 68 Church Street, Cape Town CBD | Senegalese breakfast and coffee ceremony: Mon–Sat 10:30am–11am, Sunday 11am–12 noon | R250 | khadimscoffee@gmail.com
LIGHT, LOCALLY-MADE SURFBOARDS
He doesn't have to be a surfer to appreciate the beauty of these handcrafted wooden boards. Inspired by Hawaiian board builders, the Wawa Wooden Surfboards company in Muizenberg makes boards from light and durable local woods, which offer great flex and require minimal care. You could also surprise him with a padded surfboard bag from Uzwelo to keep his treasure safe. Uzwelo uses waste fabric that would normally go into landfills.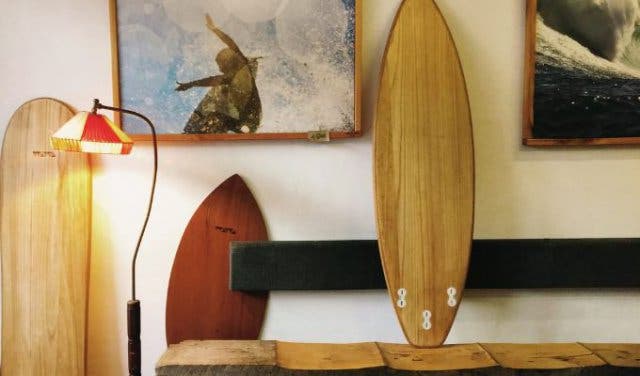 Wawa Wooden Surfboards: 9 Atlantic Road, Muizenberg | +27 (0)82 372 3142, surfboards@wawawave.com
Uzwelo Bags: +27(0)31 207 2327 | Order online
FOR THE WELL-GROOMED MAN
The Hey Gorgeous range of skincare products is handcrafted with natural, organic ingredients at reasonable prices. Choose from products like activated charcoal facial scrub (R180) or grapefruit and orange beard wax (R185) at HG for Bros. If he loves ink, sponsor his next piece with a hand poke tattoo. Motorised machines use needles that move up and down rapidly, but for hand-pokes, a needle is dipped in ink and pushed into the skin manually, making the process slower, but giving the artist more control at the tattoo studio.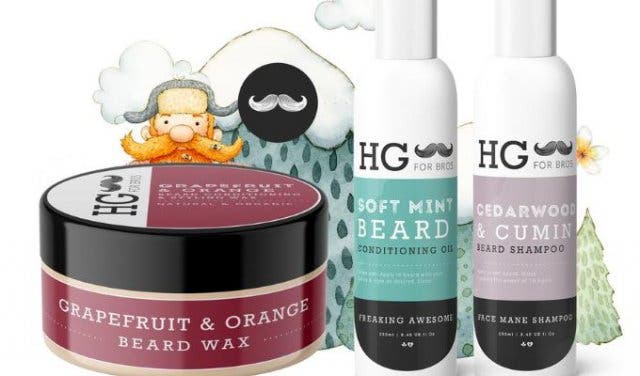 HG for Bros: +27(0)21 705 2554, info@hey-gorgeous.co.za | Order online
FOR THE SENTIMENTAL DAD
With the desire to revive photographic print culture, Nifty250 is a South African company that offers a digitally connected printing service that's fun and easy to use. Get him an A3 poster and frame combo featuring 54 images of incredible memories. Or, print a collection of 35 polaroids packaged in a leather pouch.


Get 10% off using the code NIFTYDAD at checkout | website
FOR THE HI-TECH DAD
From the Gadget Shop, a high-tech emporium with over 200 products, get the Google Home Mini. It's a voice-enabled smart speaker that gives users control over household tasks and everyday routines via Google Assistant. Or the Google Chromecast 3rd Generation, a Wi-Fi- enabled device that streams from streaming services when connected to a TV HDMI port, giving access to more than 200,000 shows and 30,000,000 songs in high definition.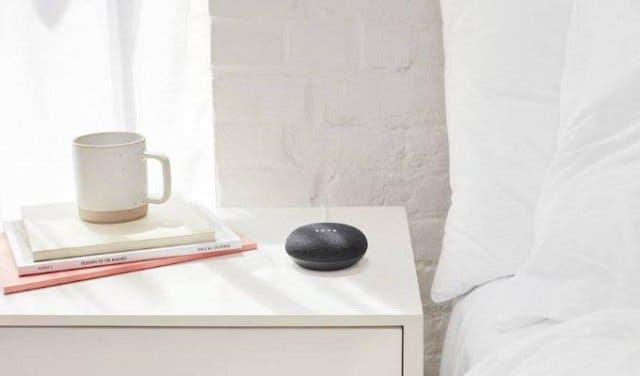 Online shop: The Gadget Shop
CLOTHES MAKETH THE MAN
The denim at luxury men's clothing brand Sergeant Pepper Clothing Co combines street influences with sophisticated design. Order online to try local quality, fit and signature prints that rival the best jeans, jackets, T-shirts and sweaters in the world. Or gift two people when you buy just one pair of Vosk Shoes. The South African sneaker brand donates a pair to a child in need. You'll leave a unique #imprintafrica tread wherever you walk, thanks to the exclusive sole design of VOSK shoes.
Vosk Shoes: R699 | Available only online | +27(0)82 323 3690
Sergeant Pepper Clothing Co: support@spccbrand.com, +27(0)872852895 | order online
EXPERIENCES OVER THINGS
Invite him to join the search for street art, history, food and culture at a Woodstock street art experience, run by Juma Mkwela, an artist with a passion for helping the communities through art. Mkwela's tours became so popular that he launched Juma's Tours, and expanded his operation into Khayelitsha to include cycling, gardening and creating art in the streets, like his graffiti artist friend Freddy Sam.


Juma's Tours: juma.mkwela@gmail.com, +27(0)734004064
---
Quirky, sexy, cool last-minute Christmas gifts.
For unique experiences and unexpected offers for reconnecting with dad, check out our collection of Father's Day events.
On the shopping side of things, when last did you look at our shopping section?
Indulge your lavish side and peruse a selection of luxury experiences in Cape Town. For more exciting experiences, have a look at our collection of day tours or check out our bucket list.
---
Use our events section for an up-to-date overview of what's happening in the city, 'burbs and dorpies. Join our newsletter and get quick access on the go by adding us to your mobile home screen for the ultimate guide to discoveries in Cape Town.

Follow and like us on Twitter ❤ Facebook ❤ LinkedIn ❤ Instagram ❤ Pinterest for updates.