Spots for All-Day Breakfast in Cape Town and Surrounds
They say breakfast is the most important meal of the day, so it only makes sense that it should be served all day.
Last Updated: 11 April 2017
From fluffy scrambled eggs and French toast with maple syrup to soft poached eggs with salmon and creamy oats – breakfast spreads vary far and wide, making this morning meal doubly delectable. Crumpets with chocolate sauce, toasted muesli with roasted nuts, traditional fry-ups with all the trimmings, baked scones with fresh cream – our wish list could go on and on…
So why restrict breakfast to a morning-only routine? Who says 12pm (or in some cases even 11am) should be the cut-off time for indulging in these tummy-warming treats? Thankfully, there are more than a few restaurants that keep the sunny side-ups sizzling all day long. We round up our favourites spots to head to when the eggs and bacon craving strikes at 3:30 in the afternoon.
RCaffè
This inner-city breakfast haunt is perfect for all those early risers (the little eatery opens its doors at 6:30am weekdays and 8:30am weekends), as well as for those who enjoy a prolonged lie-in (breakfast is served until 5pm weekdays and 4:30pm weekends). Brekkie lovers can choose from a yummy list of gourmet meals, such as eggs Benedict and breakfast wraps or freshly baked breads and pastries. What's more, if you are really set on having your breakfast at the crack of dawn (6:30am – 8:00am), check out their 'rise & shine' menu for early-morning specials (scrambled eggs on toast will only set you back R20). Normal prices vary between R40 and R85.
Opening Hours: Monday – Friday: 6:00am – 5pm | Saturday & holidays: 8:30am – 3:30pm

138 Long Street | Cape Town | +27 (0)21 424 1124
Empire Café
Situated in the seaside suburb of Muizenberg, Empire Café is cherished by locals and tourists alike who flock there for its warm atmosphere and excellent views of Surfer's Corner. It's the perfect spot to have breakfast at any time of the day. The café delivers great quality, hearty meals such as freshly baked pastries and breads, full English breakfasts and delicious scrambled eggs (a firm crowd pleaser) from Monday to Saturday, between 7am and 4pm and on Sundays between 8am and 4pm. New items regularly appear on the chalkboard menu so every Empire Café trip is a new and exciting foodie experience!
Opening Hours: Monday – Saturday: 7am – 4pm | Sunday: 8am – 4pm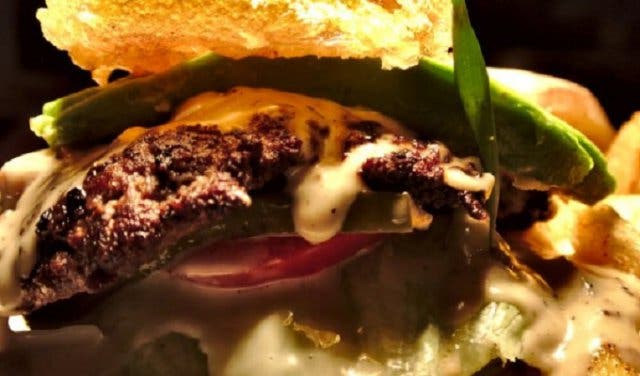 11 York Road | Muizenberg | Cape Town | +27 (0)21 788 1250
Four & Twenty Café
The team at Four & Twenty believes that what makes food truly decadent and special is the time and love poured into it – and so this has been their foodie mission since opening in Wynberg's quaint and historic Chelsea Village. Dedicated to seasonal and local produce, Four & Twenty serves an array of classic breakfast options as well as a few inventive creations (think beer-batter apple and bacon flapjacks and green eggs and ham) all day, every day (except Monday). What's more, the café is also a pantry where patrons can buy local produce, homemade deli items and artisanal goodies.
Opening Hours: Tuesday – Saturday: 8am – 5pm (hot kitchen opens 8:30am and closes 3:30pm) | Sunday: 9am – 4pm (hot kitchen opens 9am and closes 2:30pm)

23 Wolfe Street | Wynberg | Chelsea Village | +27 (0)21 762 0975
Clarke's Bar & Dining Room
Served all day, every day, the breakfast menu at Clarke's Bar & Dining Room includes everything from buttery, warm croissants and house-made granola to stuffed omelettes and smoked mackerel with toast. Of course, the popular CBD eatery also has its crowd favourites – try the hash eggs (crispy potatoes with toasted cauliflower, peppers and spring onions with two poached eggs), or the classic man breakfast (eggs, bacon, sausage, mushrooms, baby rosa tomatoes and sourdough toast). Prices vary between R18 and R65. Don't forget to ask about their weekly specials!
Opening Hours: Monday: 7am – 5pm (kitchen opens 8am, last orders 4:45pm) | Tuesday – Friday: 7am – till late (kitchen opens 8am, last orders 10:30pm) | Saturday: 8am – 4pm (kitchen opens 8am, last orders 3:45pm) | Sunday: 8am – 3pm (kitchen opens 8am, last orders 3pm)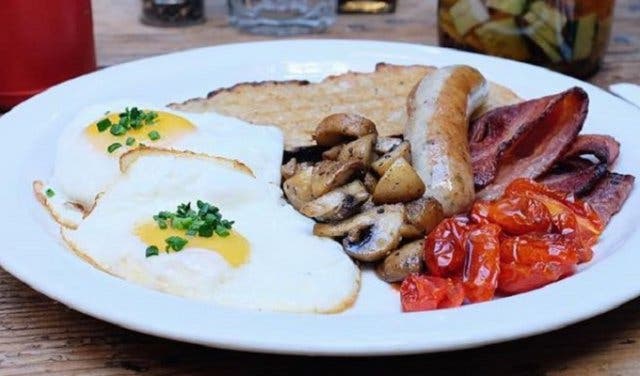 133 Bree Street | Cape Town | +27 (0)21 424 7648
Lazari
Located in Vredehoek on the slopes of Table Mountain, this friendly neighbourhood café and bistro serves a mean all-day breakfast menu. Best known for their eggs Benedict (served with either bacon/ham or salmon) topped with their signature Hollandaise sauce as well as their build-your-own omelettes, Lazari is a much-loved brekkie spot where people come to linger. What's more, patrons can also build their own breakfast combo from the fresh ingredients available that day. P.S. Lazari offers free, unlimited Wifi to customers.
Opening Hours: Monday – Friday: 7:30am – 5pm | Saturday – Sunday: 8:30am – 4pm

Corner of Upper Maynard and Vredehoek Avenue | Cape Town | +27 (0)21 461 9865
Arnolds
Located on Kloof Street opposite the entrance to the historic Mount Nelson Hotel, Arnolds has a great selection of all-day breakfast options, including goodies like French toast with pickled ginger and the classic eggs Benedict served with bacon. Sporting an outdoor seating area with spectacular views of the iconic Table Mountain as well as an inviting, intimate dining area, Arnolds serves a mean brekkie whatever the mood and time of the day. Be sure to catch their daily happy hour from 4:30pm to 6:30pm.
Opening Hours: Monday – Friday: 6:45am – 10pm | Saturday – Sunday: 8am – 10pm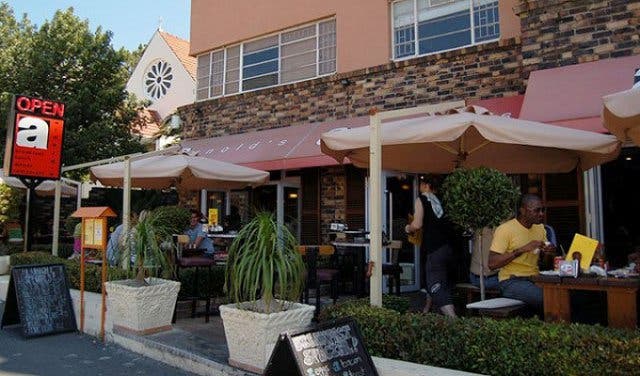 60 Kloof Street | Gardens | Cape Town | +27 (0)21 424 4344
Flatteur Café
This little French-inspired eatery in the Atlantic Seaboard suburb of Sea Point is an awesome place to grab breakfast at any time of the day. The café serves a selection of affordable brekkie options – think two eggs on toast for R26, breakfast wrap with eggs, spinach, cherry tomatoes and feta for R45 and a traditional fry-up with all the trimmings (two eggs, mushrooms, bacon, beef sausage, chips, toast and tomato relish) for R59. Not to mention, the café prides itself on serving an excellent cup of coffee and a wide range of specialty tea, too – so be sure to have a cuppa (or two) with your brekkie.
Opening hours: Monday – Saturday: 8am – 6pm | Sunday: 8am – 3pm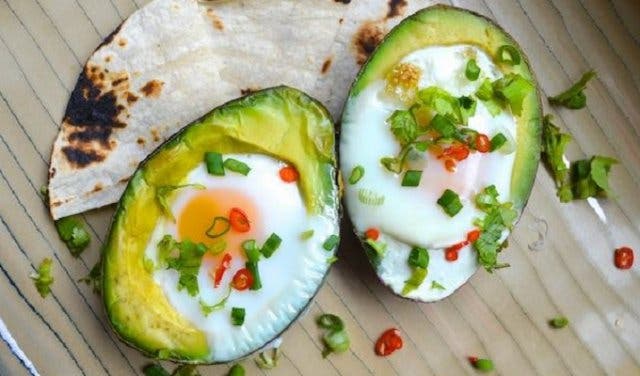 Corner Regent Road and Church Street | Sea Point | +27 (0)21 439 3174
GREENS Restaurant
Situated in the High Constantia Shopping Centre, GREENS offers its steady flow of costumers a relaxed breakfast experience in its peaceful environs any time of the day (until 6pm). The eatery's menu boasts a wide selection of breakfast options, including eggs Benedict, frittatas, breakfast croissants and flapjacks – all freshly prepared and simply delicious. A small but cosy lounge provides a comfortable area to enjoy a freshly brewed cup of Italian java (perfect for winter), whereas the spacious front patio is a charming setting for an al fresco dining experience (great in summer). Prices vary between R29 and R82.
Opening hours: Monday: 8am – 5pm | Tuesday – Saturday: 8am – 11pm


Shop 7 High Constantia | Constantia Main Road | Constantia | +27 (0)21 794 7843
The Big Bay Waffle Company
Craving a waffle? Open daily from 8am to 7pm, The Big Bay Waffle in Blouberg won't let you down. As the name suggests, waffles – both sweet and savoury – are what the little beachside eatery is renowned for (and for good reason too!). The family-run restaurant offers light and crispy and soft and chewy options as well as a wide range of delectable toppings from mascarpone whip and lemon curd, to savoury items such as salmon, bacon, chicken or cheese. Waffle prices vary depending on topping, but generally range between R29 and R69.
Opening Hours: Daily: 8am – 7pm

Shop 22A, Eden on the Bay | Big Bay | Cape Town | +27 (0)21 554 4665
Bacon on Bree
Attention all bacon lovers! Dubbed Cape Town's very own "baconporium", Bacon on Bree celebrates all things pork-related with an array of yummy treats (they even serve baconnaise!). Although this little slice of piggy-heaven on the hip end of Bree Street is not strictly classified as a breakfast restaurant, the fact that they serve bacon all day, every day (except Sunday and public holidays), gives them honourable-mention status. Offering an assortment of meals such as the standard BLT sandwich, bacon and egg breakfast baskets and a bacon and Brie croissant, pork fanatics are in for a mouth-watering feast!
Opening Hours: Monday – Friday: 7am to 4pm | Saturday: 8am to 2pm

217 Bree Street | Cape Town | +27 (0)21 422 2798
--
Grab a takeaway breakfast for under R40 (and maybe even a free coffee) at the brand new, Brunch Bar.
Prefer to eat breakfast at the conventional hour? Here's our list of Places to Eat Breakfast in Cape Town.
--
Follow us on Twitter, like us on Facebook, join our Google+ circle, connect with us on LinkedIn, check out our photos on Instagram and follow our Pinterest boards for updates on what's happening in and around the Mother City!