NEW PLACE: Wingerd Vista: Built on Beer and Ice-Cream
They call it Wingerd Vista because of the spectacular garden and sculpture views (the food and drinks aren't bad either)
When it comes to local taste adventures, little beats the Cape Winelands. The light and airy Wingerd Vista bistro with impressive vistas overlooking a sculpture garden serves easy, comforting meals, alongside their specialty beer and ice-cream.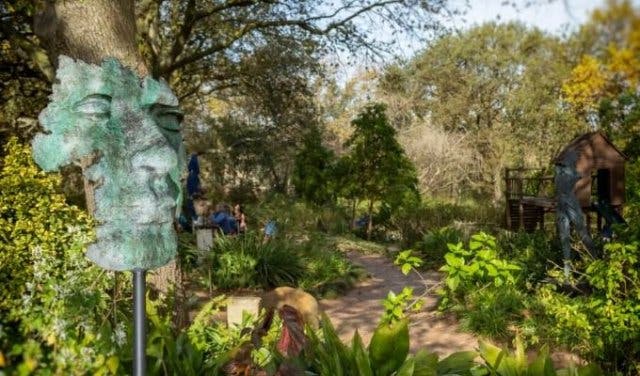 A TALE OF TWO FOODIE FRIENDS
Vanessa Geldenhuys (a.k.a. Die Biervrou) and Janine van Zyl became friends while trading at the Blaauwklippen Family Market in Stellenbosch, where the pair plied craft beer and artisanal ice-cream, respectively. Geldenhuys, who's has been working in the hospitality industry for 20 years, and is well known in craft beer circles, while van Zyl is a qualified chef and sommelier, currently completing the five-year Cape Wine Master Programme through the Cape Wine Academy.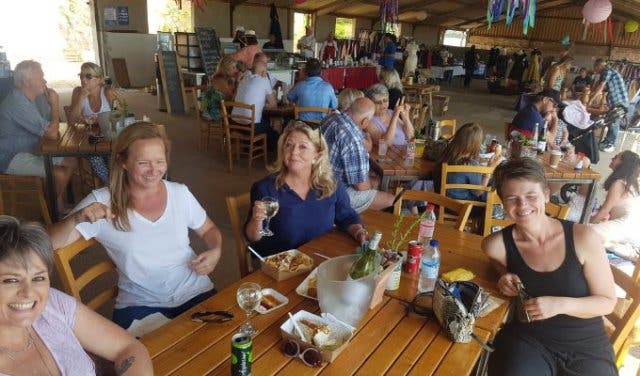 When the opportunity arose to take over the Dirtopia Cafe on Delvera Estate, between Stellenbosch and Paarl, the two foodie friends jumped at the chance. Geldenhuys was looking for a venue to open a Biervrou taproom and van Zyl wanted to move her ice-cream factory to a space where she could also have a deli. They fell in love with the garden at Delvera and, inspired by the spectacular view of the surrounding vineyards, decided on the name "Wingerd Vista" (vineyard vista). Geldenhuys says: "A good restaurant is like a second home where you always feel welcome."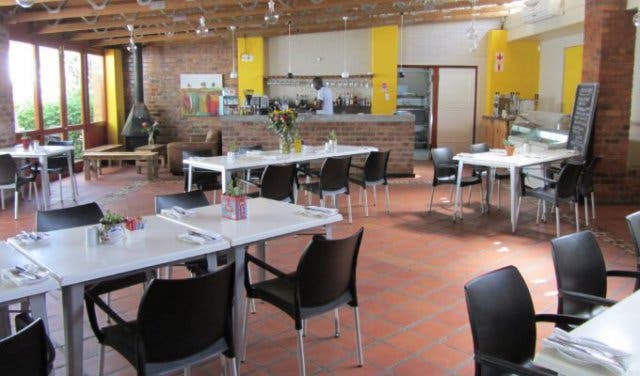 INSIDE WINGERD VISTA
The Wingerd Vista bistro is a light and airy main room with a fireplace and a stoep overlooking a magnificent garden, which also boasts sculptures from the Eden Collection from the Clark Gallery .
The bistro menu includes hearty English breakfasts, great coffee, open gourmet sandwiches, burgers and thin crust pizza. There are regular "meal of the day" specials – apparently the butter chicken curry is a firm favourite with locals. On tap, you can get Biervrou lager, berry cider and alcoholic ginger beer, Wild Clover Breweries Double Owl Ale and pink gin and Floating Dutchman rum cocktails.
Wingerd Vista will be opening their deli and Biervrou tap room by 16 June 2019. The tap room will also function as a wine and craft beer tasting room and will stock all Biervrou bottled products.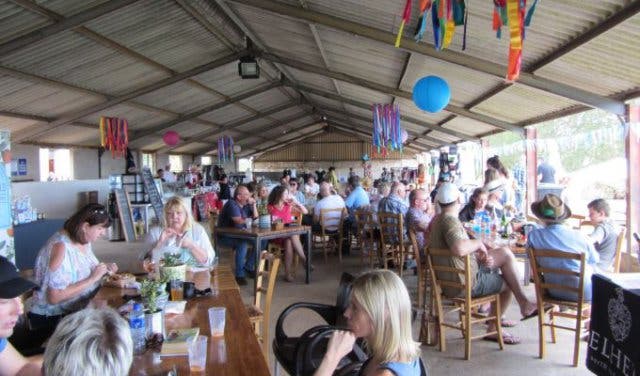 WINGERD VISTA
Address: Wingerd Vista Bistro, Delvera Farm, c/o R44 and Muldersvlei Rd (halfway between Stellenbosch and Paarl)
Hours: 7 days a week from 9am to 5pm
Contact: wingerdvista@gmail.com, +27(0)827778818
---
ABOUT #CapeTownMagNew:
#CapeTownMagNew discovers exciting new places in and around Cape Town and the Western Cape. We celebrate entrepreneurship and we tell their unique stories.
Follow #CapeTownMagNew on Twitter and Facebook for the latest updates or read more here about new places in Cape Town.
PLUS: NOMINATE A FRIEND'S NEW BUSINESS
You never forget the people who supported you when you first started out. That's why we're giving you the chance to nominate your family member or friend's new business to win R60 000's worth of activations and the chance to win a Yoco starter pack. Just click to fill out a form (less than a minute) to nominate a new business.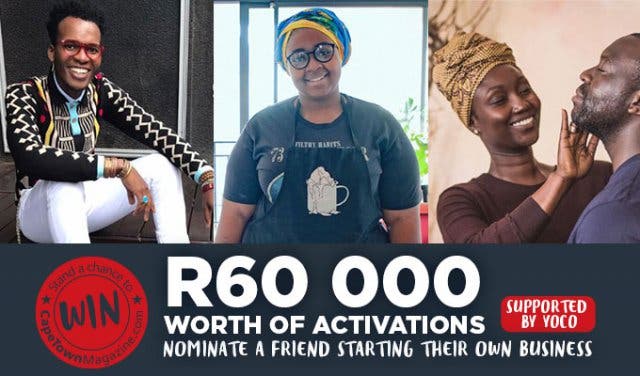 ---
While you're in the area, check out things to do in Stellenbosch, Paarl and the winelands such as wine tastings of South Africa's best wine.
Got a craving? Which have you tried of these ice-creams and craft beers?
---
Use our events section for an up-to-date overview of what's happening in the city, 'burbs and dorpies. Join our newsletter and get quick access on the go by adding us to your mobile home screen for the ultimate guide to discoveries in Cape Town.

Follow and like us on Twitter ❤ Facebook ❤ LinkedIn ❤ Instagram ❤ Pinterest for updates.