Gravity-defying Trapeze, Acrobatics And Comedy
Inspired by 'The Greatest Showman', this local circus tells the story of how the traditional circus started
The show choreographer and creative director Christine Chapman is one of Zip Zap's first-ever students and she has recently rejoined the organisation to teach and share her skills.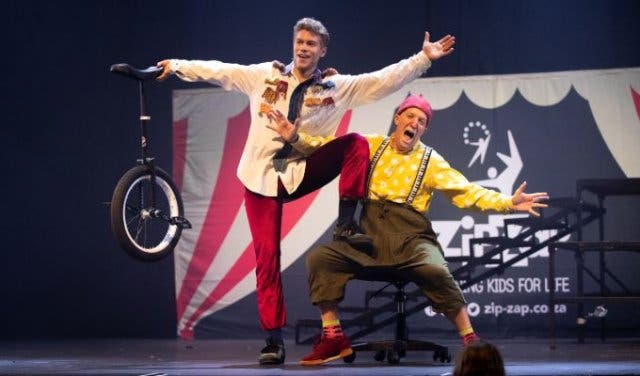 The Greatest Little Circus Show was so popular in its first and second runs in April and August 2019, that it's back at the Zip Zap Circus Dome on Saturday 5 October.
WHAT TO EXPECT
It's a fun, lighthearted, energetic production that shows off plenty of skills and choreography talent. Trapeze acts, acrobatics and comedy will have the whole family on the edge of their seats. You can expect everything from gravity-defying aerials to authentic African dancing that will keep your mouth and eyes wide open while dancing in your seat.
PHEW! I NEED A BREAK!
The nail-biting show is 90 minutes long including a refreshments interval. There will be soft drinks, tea, coffee, light snacks and Zip Zap merchandise available for purchase.
AN INSPIRED SHOW
Talking about the inspiration for the show, Chapman says, "We all loved the movie, 'The Greatest Showman' and thought it would be fun to travel to the world of the old circus and live our legacy. The movie illustrates how the circus started and that we are all where we are today because of the traditional circus."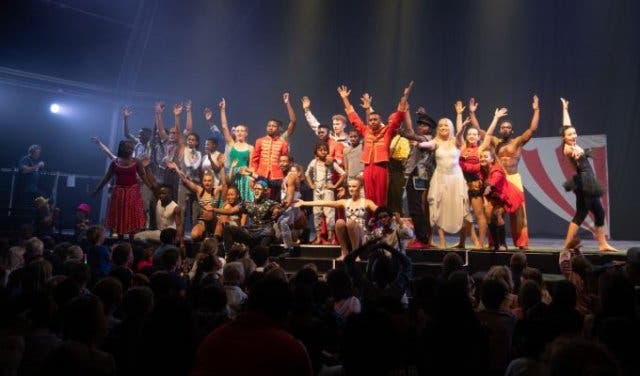 DID YOU KNOW?
Since 1992, Zip Zap Circus school has been inspiring young people to make their dreams a reality through professional training in circus arts. Zip Zap's programmes are all free to participants, with financial support from individuals, organisations, corporations and foundations.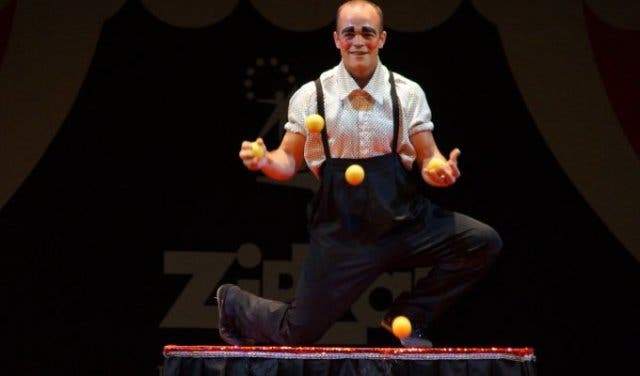 CHILDREN'S BOOK LAUNCH: I CAN FLY
Zip Zap is launching a brand new children's book which will be available for purchase at the event. 'I Can Fly' tells the true story of a circus that saves children's lives by teaching them about love, trust and home. It's written by child psychologist Jana van Niekerk (AKA Dr Zizz) and illustrated by Ayanda Nombelwu, a multi-talented student at Zip Zap. The selling price has not yet been announced but proceeds will go towards funding Zip Zap programmes, all of which are free-of-charge to participants.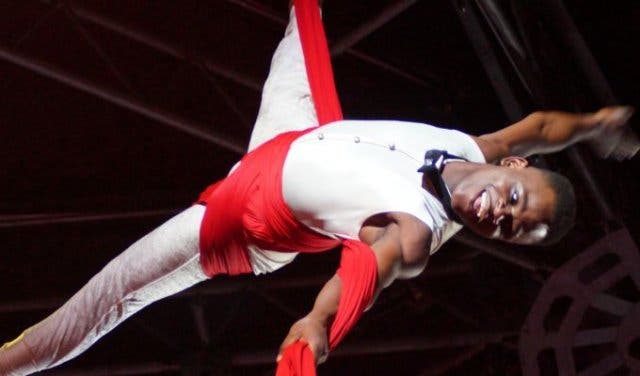 ATTENDING THE GREATEST LITTLE CIRCUS SHOW
Tickets cost R80–R120 and can be booked online. Contact the organisers directly on +27(0)21 421 8623 or events@zip-zap.co.za for group bookings or more information. Secure and free parking is available at the Zip Zap Dome on a first-come, first-served basis.
STEP INTO THE DOME
The Zip Zap Dome is a fixed-form circus tent located in Founders Garden, Smuts Street, Cape Town. It's close to Artscape in the CBD. It has a capacity of up to 650 seated people.
JOIN THE CIRCUS
Enquiries to join the youth programmes should be directed to info@zip-zap.co.za or call +27(0)421 8622. The beginner youth programmes cater for children between 7 and 12 years old.
---
Keep them entertained with things to do for teens, kids and cheap and free things to do with kids.
Explore our section on theatre and learn more about the Zip Zap Circus School.
Discover fun ways to keep fit.
---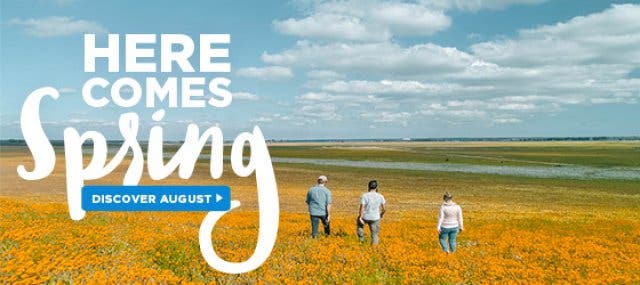 Supercharge your event? Our Events Support Programme gets results. Contact support@capetownmagazine.com or +27 (0)21 422 2444.
Use our events section for an up-to-date overview of what's happening in the city, 'burbs and dorpies. Join our newsletter and get quick access on the go by adding us to your mobile home screen for the ultimate guide to discoveries in Cape Town.

Follow and like us on Twitter ❤ Facebook ❤ LinkedIn ❤ Instagram ❤ Pinterest for updates.