Freediving: 6 Cool Insights with Ocean Experiences
Beginner PADI to advanced freediving adventures daily from the V&A – plus exclusive reader discounts on trips (follow the link)
Last updated: 30 October 2018
Freediving in Cape Town is growing fast. And we have some friends that specialise in awesome marine adventures right from the Waterfront. Check out Ocean Experiences.
WATCH: ULTIMATE OCEAN EXPERIENCES

Ocean Experiences offers a whole range of cool experiences to tick off your bucket list.
Freediving is also one of their fastest-growing adventures. Here's what you need to know about freediving in Cape Town:
1 IT'S AN ACCESSIBLE ALTERNATIVE TO SCUBA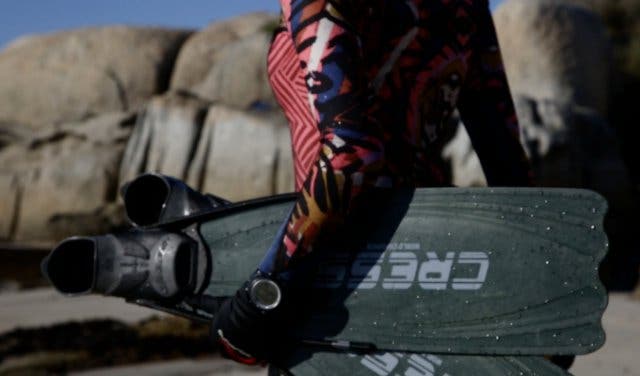 Freediving requires way less gear: Mask, fins, guide line and freediving buoy, and you're off. No cylinders or gauges. It's all about technique, though. Freediving is literally learning to hold your breath (with some training), equalising properly and diving underwater and experiencing the ocean and its life in a more natural and personal way. It's just you and the ocean, no complicated gear.
2 YOU DON'T HAVE TO BE A PRO – YOU CAN DO A COURSE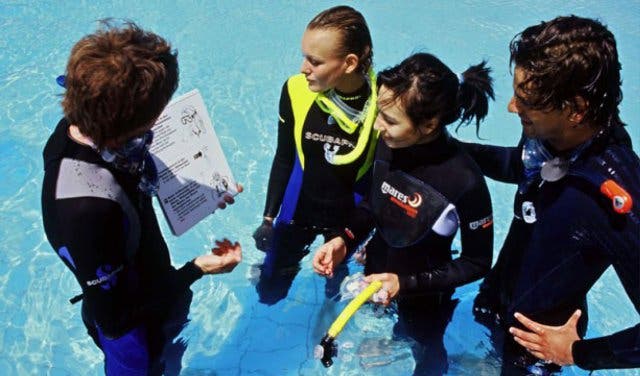 Never freedived before? No problem. Ocean Experiences offers PADI freediving by qualified instructors of various levels. From a two-day beginner course where you practise techniques in the controlled environment of a pool before braving open water, to open water, advanced and combo courses.
3 YOUR SAFETY IS THEIR PRIORITY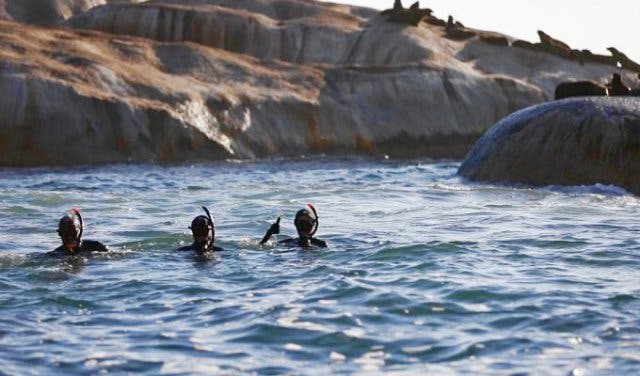 Whatever your skill level, Ocean Experiences makes sure you have everything you need to ensure that your freedive is safe and fun. They're a 5-star PADI dive and freedive centre with a 100% safety record. And they supply the gear and all training, and all dives are led by experienced, qualified PADI professionals and trainers who've led countless dives under their belts.
4 YOU CAN FREEDIVE WITH SEALS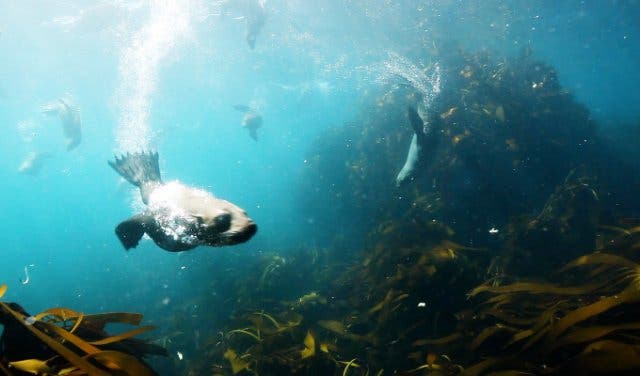 A cool alternative to snorkelling or scuba with seals, you can freedive with these incredible marine mammals in a small group, experiencing one of the lesser-known (and uncrowded by other boats and divers) cape fur seals communities in Cape Town. It's one of Ocean Experiences' most popular seal snorkelling and diving experiences.
5 YOU CAN ALSO ARRANGE FREEDIVE TRIPS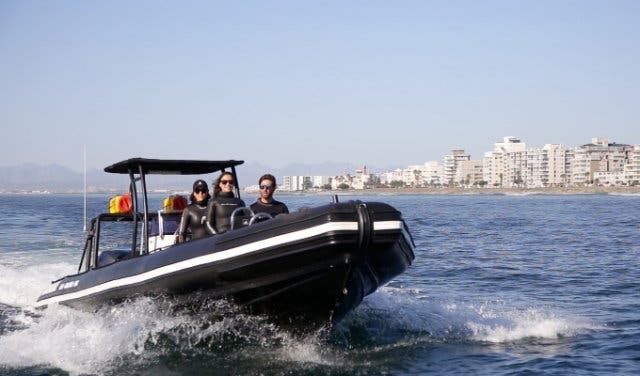 Already an experienced freediver? Ocean Experiences can help you organise your dive in Cape Town. From the normal depths of 10-metre dives to something deeper, they know the city's waters very well and can provide the boat and support for your excursion.
6 YOU DON'T NEED EQUIPMENT – THEY SUPPLY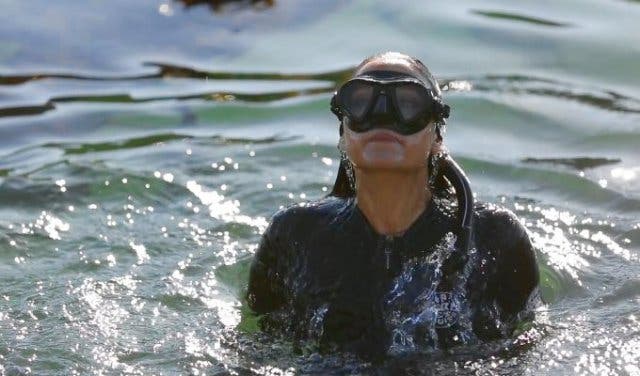 No need to lug your equipment along, Ocean Experiences supplies everything you need for your freedive. From the mask and fins to the wetsuit and a the free-diver weight belt.
BONUS: FREE TRANSPORT TO YOUR DIVE IN THE CBD
Staying within a 5km radius of Cape Town CBD? Let Ocean Experiences know when you book and they'll organise free transport to and from your dive.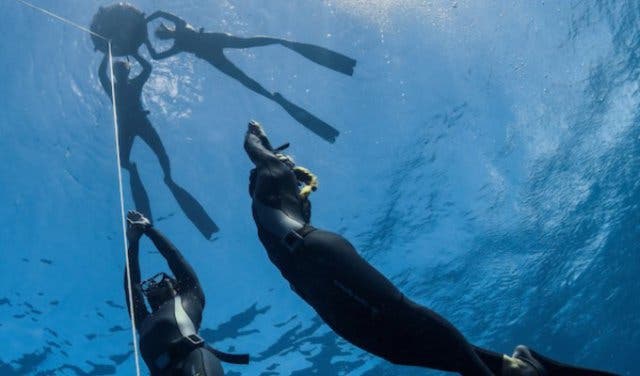 ---
BOOK YOUR DIVE
Phone Ocean Experiences on +27 21 418 2870 (mention CapeTownMagazine.com to qualify for certain discounts) or book online. If you're doing a scuba dive trip (not valid for courses), you can get 15% off two rib boat dives with seals via this exclusive link.
Pls note that the specials are on the tours on the page you link out to, not all experiences, so click the link and see what's on offer. Plus: Note that the link will show which day your discount is available for.
OCEAN EXPERIENCE SPECIALS
15% off rib boat dives, Ocean Safari and adventure boat rides and an epic helicopter-and-boat tour experience for less. These are all exclusive CapeTownMagazine.com specials. Make use of our exclusive 15% off seal snorkelling special and also pay 10% less for an Ocean Safari boat trip.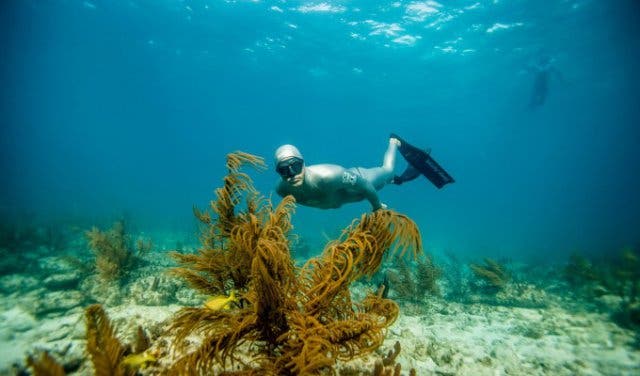 ---
Looking for a traditional diving option? See Ocean Experiences' PADI diving courses as well as shore dive and rib boat scuba diving tours.
See our selection of offbeat-but-cool alternative bucket list experiences to do in Cape Town and exciting day tours you can do as well as some cool adventures to tackle with your teenagers.
Plus: We've helped you already work out the pitch to your boss for these awesome places to have end of year and office party.
---
Check out our events section for an up-to-date overview of happenings in Cape Town. Also, don't forget to subscribe to our newsletter and add capetownmagazine.com to your smartphone's home screen for quick access on the go!
Like us on Facebook, join our Google+ circle, connect with us on LinkedIn, check out our photos on Instagram and follow our Pinterest boards for updates on what's happening in and around the Mother City!