The Mother City is Bursting with Life
Wildlife and nature day tours uncovered in Cape Town and Surrounds
Last updated: 23 June 2017
Tourists and visitors with a passion for nature cannot fail to fall in love with Cape Town and Surrounds. Especially when they've been on a full or half day tour and, in doing so, uncovered the world's most diversified floral kingdom, unique plant and bird species, a myriad of parks and nature reserves, and a wealth of sea life.

There is no doubt that the Mother City is bursting with wildlife – now all you need is a specialist tour guide to ensure you experience the best things to do in Cape Town and Surrounds natural environment.

Safari day tours in Cape Town and Surrounds

Aquila Private Game Reserve is set in the stunning mountains, rivers and valleys of the Southern Karoo Highlands. A unique way to understand how wildlife roamed the Cape, hundreds of years ago, is to embark on a horseback safari, accompanied by a knowledgeable guide. Spotting the Big Five is definitely more fun with horsepower between your legs and you may even do an overnight stay at the reserve (Aquila Private Game Reserve | +27 (0) 21 – 4318400). Read more about safari day tours close to Cape Town.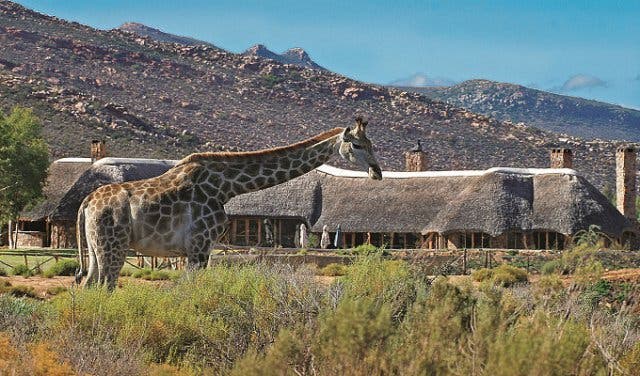 Alternatively, view the Big 5 from the comfort of an open vehicle, on a full day scenic drive to Aquila. Your expert guide will introduce you to the elephant, lion, giraffe and many other wild animals; as well as bird species, flora and fauna. Full breakfast, lunch and refreshments are included (Terence Zweni Express | +27 (0) 820854047).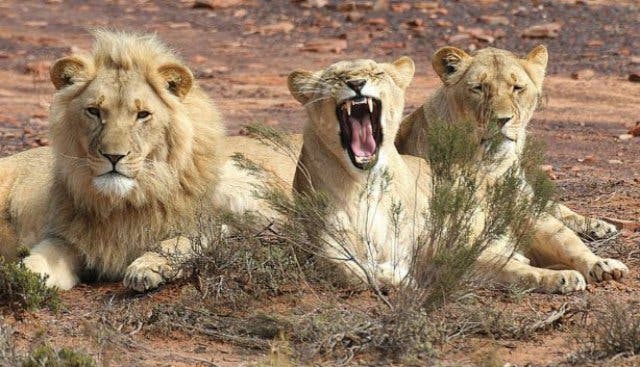 Take a half day walking tour through baboon frequented areas in the Cape Peninsula, for an educational and ecological adventure. Your experienced guide will walk you into the baboons habitat, for a once in a lifetime opportunity to watch these fascinating animals as they eat, play and socialize. The walks aim to promote the conservation of baboons and are suitable for all levels of fitness (Baboon Matters | +27 (0) 21 – 7857495).


Flora and Fauna day tours in Cape Town and Surrounds

The Cape Floral Kingdom is one of the most dense botanical regions in the world and is home to the unique fynbos species. On a private, guided eco and nature tour your specialized, personal tour guide will accompany you on a guided walking tour through fynbos vegetation and Kirstenbosch National Botanical Gardens. Your tour includes; a visit to Boulders Beach and the Cape of Good Hope Nature Reserve; and they'll even pick you up from your hotel in a luxury vehicle ( AWOL Tours| +27 (0) 21 – 7881256).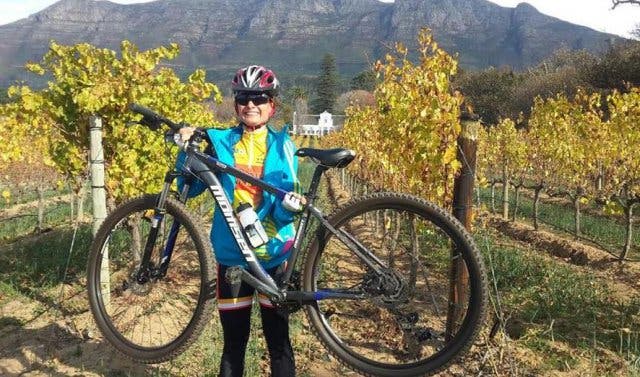 Part of Table Mountain National Park, Kirstenbosch National Botanical Gardens showcases the best of the Cape Floral Kingdom, making the area every photographers dream. Embark on a full day tour with a specialist photography guide and snap memorable macro, flower and bird shots. Your tour includes a pickup from your hotel and on board refreshments (Photography Tours | +27 (0) 760332343).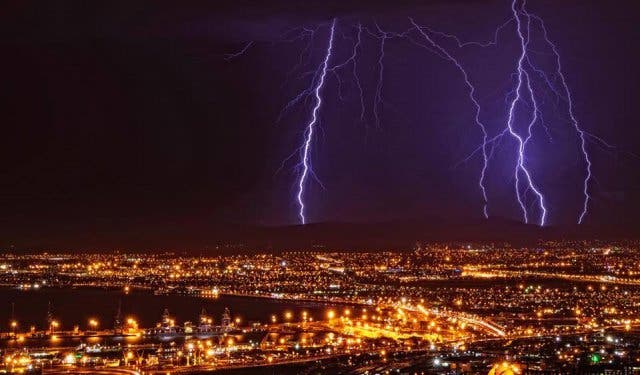 Exclusive wildlife and nature day tours in Cape Town and Surrounds

Embark on a private hiking tour to Table Mountain with a friendly and knowledgeable tour guide, as you traverse the rocks, streams and ladders of spectacular, Skeleton Gorge. Your hike is rewarded by stunning vistas of Cape Town and Surrounds and interesting anecdotes from your personal guide regarding the wildlife and floral kingdom. Your tour includes; snacks, refreshments, a picnic lunch and luxury transport from your hotel ( AWOL Tours| +27 (0) 21 – 418 3803). Read more about Private Hiking Tours.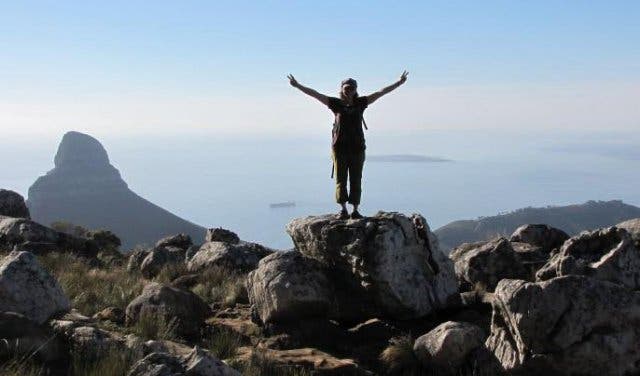 Explore the floral kingdom in style, on an exclusive full day tour. Accompanied by a qualified nature tour guide, drive along the coast via Gordon's Bay, before exploring floral species in the magnificent, Kogelberg Mountains. Your tour includes; transport in a luxury 4x4, air conditioned station wagon, an open air lunch in the mountains and a return journey via the apple orchards of Highlands and Elgin (Personalised Country Tours | +27 (0) 21 – 987 3847).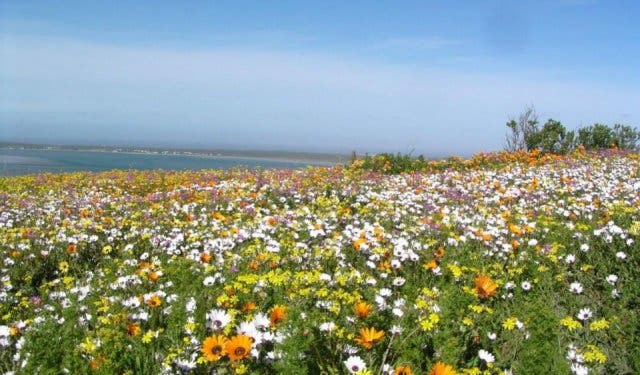 Bird watching day tours in Cape Town and Surrounds

There are five main bird habitats in Cape Town and Surrounds including; agricultural, sea shore, coastal, floral and wetland. A full day tour with a passionate tour guide, will give you a perfect snap shot of these habitats. Expect to see larks, pipits, South Africa's national Blue Crane and endemic bird species including; the African Black Oystercatcher (Birdwatch Cape | +27 (0) 72635 1501).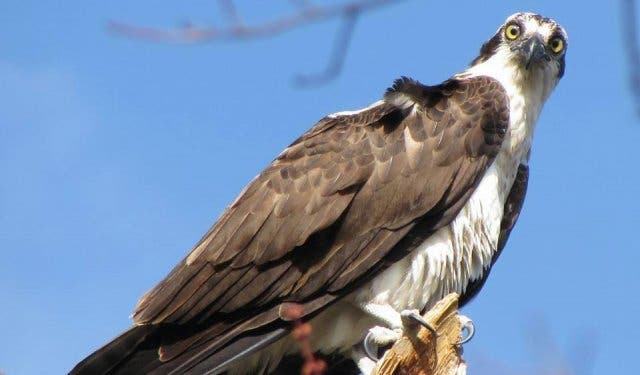 Embark on a full day, marine and coastal safari, for an educational birding trip. Accompanied by an enthusiastic guide, depart from historic Simon's Town harbor by boat, in search of trawling vessels that can attract up to 30 different species of seabirds. Expect to see; albatrosses, pintados, shearwaters, terns and skuas. Your tour includes; lunch, refreshments and a species checklist (Strandloper Safaris | +27 (0) 21 – 794 6561).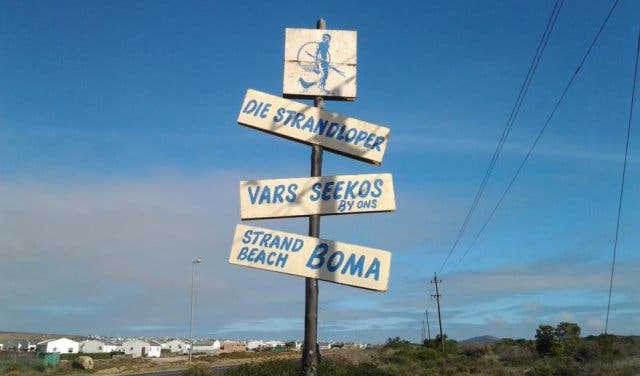 Sea life day tours in Cape Town and Surrounds

One of the most popular wildlife day tours in Cape Town is diving with Great White sharks and you'll find the largest population of these majestic creatures, off the coast of picturesque Gansbaai. The organizers of these half or full day shark diving experiences will take you out into the ocean by boat, kit you out and plunge you into shark infested waters, for an exhilarating encounter with one of the oceans biggest predators (call CapeTownMagazine.com for the best operators | +27 (0) 78 686 7505)). Meet the Great White Sharks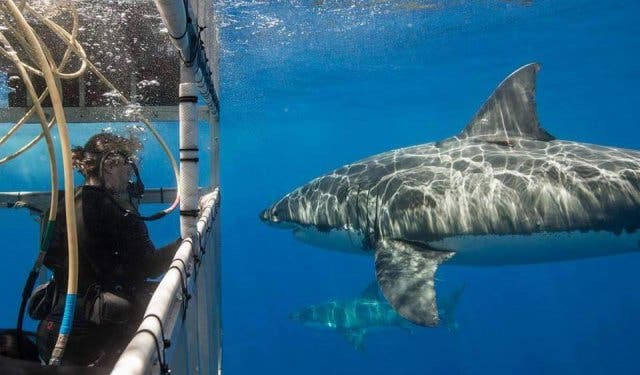 Take a budget, half day tour to seal island - the home of 75 000 Cape Fur Seals, 24 species of bird and the hunting ground for the Great White shark. Your boat ride includes; spectacular views of Cape Point and Table Mountain and is accompanied by expert, guided commentary (Simon's Town Boat Company | +27 (0) 83 257 7760).


Embark on a luxury, custom built catamaran from a private jetty, in Hermanaus Harbour, for a fascinating whale watching trip. Your expert guide is on board to relate interesting facts and you'll also encounter seals, penguins and marine birds. Your catamaran includes; an enclosed lounge area, four viewing levels and surround sound (Southern right Charters) | +27 (0) 823530550).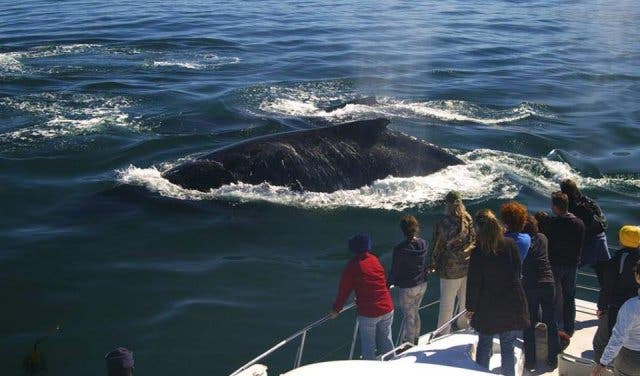 If you enjoyed our selection of Wildlife and Nature day tours, be sure to read our overviews of Adventure Day Tours, Cultural Day Tours, Winelands Day Tours, Township Day Tours and Cape Peninsula Day Tours. For a selection of the best, be sure to read our Top Ten Day Tours.

By Lisa Nevitt
---
Check out these game drive tours and safari experiences not far from Cape Town.