A Warm Welcome to the Thrill-seekers Playground
Adventure day tours uncovered in Cape Town and Surrounds
Did you know that Cape Town and surrounds is home to the ostrich capital, the largest population of sharks and the highest commercial abseil in the world? Characterised by sand dunes, bridal paths, mountain terrains, forests, vineyards and ocean waves, this city is a natural playground for the adventure junkies who like living life on the edge.

I'm sure your eyes are widening at the prospect. But the question is: where might you find funky, fun and adventurous activities and day tours in Cape Town and Surrounds, or the adventure experts and guides to show you how it's done?


Ride an ostrich for dear life, jump from the worlds highest bungee or horse ride alongside Cape buffalo

At 216m, Bloukrans is the highest bungee jump in the world. Simply driving to this rolls Royce of bungees just won't do, so why not fly there? Experts will secure you into your harness and guide you across the walkway, before you throw yourself off the top, for the ultimate of thrills. After your exhilarating day, fly safely back to Cape Town (Cloud 9 Air | 0219349994).

Rise early for an unforgettable full-day horse safari, including the opportunity to get up close and personal with Cape wildlife such as, rhinos and Cape buffalo. Indulge in a big breakfast and lunch at a rock-pool (Aquila Private Game Reserve | 0214318400).

Oudtshoorn, dubbed the ostrich capital of the world, is situated in the Klein Karoo, four hours outside of Cape Town. Pay a visit to an ostrich show farm and hold on to the wings of your feathered friend for dear life, as it shoots out of its enclosure like a speeding bullet (Cango Ostrich Show Farm | 0442724623).

Wannabe Hells Angels will love cruising scenic country lanes of the Cape Peninsula, in the sidecar of a vintage Chinese Military CJ750 motorbike. Your chauffeur will transport you through Peninsula delights for the day, including; Chapman's Peak and Hout Bay (Cape Sidecar Adventures | 0214349855).

Why take the cable car when there are far more adventurous ways to reach the summit of Table Mountain?

Whilst Table Mountain boasts views of Cape Town, Robben Island and Signal Hill, going against the cable car grain has never been easier. There are far more adventurous ways of reaching the summit, so why not make a day trip of it? At 112m tall, Table Mountain is the highest commercial abseil in the world. Under the guidance of abseil experts, step off the top, 1000m above sea level, and repel into pure vertical space (Abseil Africa | 0214244760).

The adventurous also have the option of a mountain bike descent. Start your guided mountain bike tour at the lower cable car station and ride the off road trails of Devil's Peak, before traversing the front side of Table Mountain. Both full day and half day tours are available (Downhill Adventures | +27 (0)21 422 0388).

Why not embark on a half- or full-day hiking tour, with funky guides who are knowledgeable of the best adventure routes and flora and fauna along the way. Skeleton Gorge is a challenging, guided hike, starting in Kirstenbosch Gardens; or follow the route of the original explorers via Platteklip Gorge, which is an easy and direct ascent to the summit. All in a days work (Revel Adventures | +27 (0)83 316 0944).

Aerial adventures for those with a stomach for heights

Why not take to the sky? Cape Town and surrounds are abundant with air-bound day trips to wrap your wings around. A microlight aircraft has no walls or windows to separate you from panoramic views of coastal dunes, whales at play in the surf and the Winelands. Your expert guide will treat you to some hardcore aeronautics if you're feeling particularly adventurous (Adventure World | +27 (0) 818 107 710).

Not enough adrenaline for you? Nothing beats the rush of a 90-second freefall skydive from 9000ft, before a gentle float to the ground with your fearless instructor. They'll even pick you up if you don't have transport (Downhill Adventures | +27 (0) 21 422 0388).

Make getting around the mountains, valleys and sand dunes an exhilarating experience

A short drive from Cape Town, Silversands Beach and Hangklip Dunes in Betty's Bay is a spectacular environment for speed junkies. Using specifically designed boards, expert sand boarding guides will have you zipping down the face of awesome dunes in no time. Your tour includes a healthy lunch, all equipment and transport (Downhill Adventures | +27 (0)21 422 0388).

Up for a full day of extreme fun and adventure? Kloofing is an experience unique to the Western Cape, which involves boulder hopping, swimming, climbing, sliding down natural slides and jumping off cliffs in Suicide Gorge, Hottentots Mountains. Your tour includes a qualified guide, lunch and wetsuits (Revel Adventures | +27 (0)21 422 3652).

Adventures with the fishes where the Indian ocean meets the Atlantic

One of the most popular and adrenaline-pumping tours in Cape Town is shark diving and you'll find the largest population of Great White Sharks, off the coast of picturesque Gansbaai. The organisers of these half-day experiences will take you out into the ocean by boat, kit you out and plunge you into shark infested waters, for an exhilarating encounter with one of the ocean's biggest predators. Get up close and personal with the Great White Shark in Gansbaai (Sharklady | +27 (028) 313 2306).

Would you rather play with the fishes than be eyed up for dinner? Get up close and personal with playful South African fur seals, during a half-day, snorkelling day tour, in the Cape Peninsula. Bearded dive fanatics will transport you to your destination and are eager to introduce you to these loveable mammals (Scuba Shack | 0214241115). Read more about Snorkelling with Seals on the Peninsula

Or, would you rather the shoe was on the other foot; that you were eyeing the fishes up for dinner instead? The sparkling waters of Cape Town are known for its abundance of big game, offering one of the best fishing grounds in South Africa. Perfect for that once-in-a-lifetime opportunity to land a powerful marlin and pick up some new skills from fishing experts on the way (Cape Sea Safaris | +27 (0) 86 126 6524).

South Africa has some of the best breaks this side of Australia. There are a number of half or full day surfing tours available and instructors will show you the best places to learn. Muizenberg beach is blessed with ideal conditions and it's here where over 100 surfers broke the Guiness World Record for the most people riding a wave at the same time. If you want to be the 101st, during the next World Record attempt, then you'd better book some lessons (Gary's Surf School | +27 (0) 21788 9839).

---
Find teambuilding activities you'll actually enjoy in our overview of team building Cape Town.
PLUS: Discover adventure, luxury and a whole new way of camping with Cherry Glamping near Cape Town.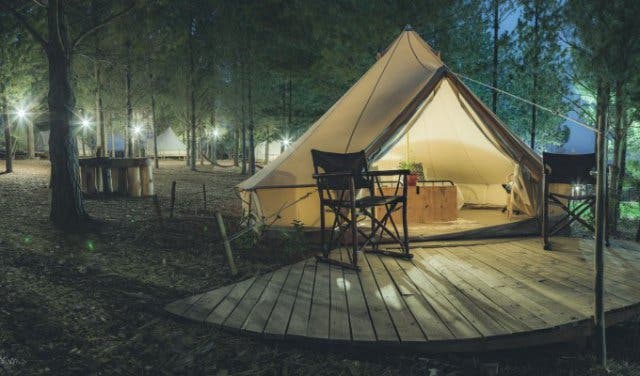 Celebrate like it's 2019 at these off-the-chain New Year's Eve parties.
---
Be sure to read our overviews of Cutural Day Tours, Winelands Day Tours, Township Day Tours, Cape Peninsula Day Tours and Wildlife and Nature Day Tours. Check out our Top Ten Day Tours for a selection of the best.

By Lisa Nevitt