Get Spiritual in Nature this Easter and Celebrate Earth Day
Dance, laugh, love and share all Easter weekend long with Vortex Parallel Universe.
Camp out this Easter and enjoy three days of music, art, energy, inspiration and connectedness at the Vortex Parallel Universe Easter Weekend at the Circle of Dreams in Riviersonderend.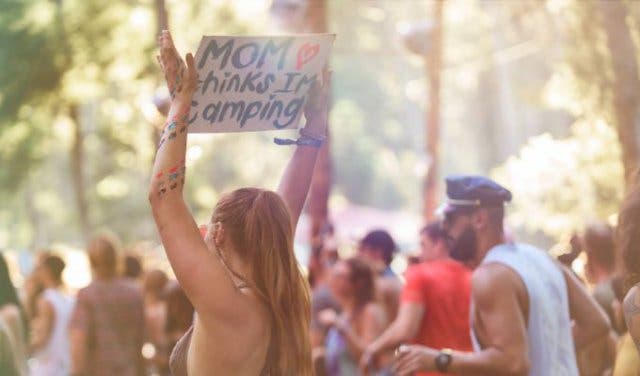 VENUE, DECOR AND FACILITIES
A big difference from 2018 Easter Vortex is that the dance floor returns to its original positioning, the Circle of Dreams, surrounded by 100-year-old oak trees. There is a river that is suitable for swimming, and you can expect hot showers, bonfire pits and mountain spring drinking water.
Eye candy is a core ingredient at psytrance parties and sets it apart from other outdoor events. You can expect visual mapping and sophisticated lighting as well as organically created artwork and installations to create a 360-degree sensory experience. The main stage and shade canopy decor is by Atmosphere and the string art installations and chill area decor is by Artescape.
Did you know? The main stage and shade canopy decor is designed and brought to life over a period of two months and the team starts building on-site two weeks before the event opens.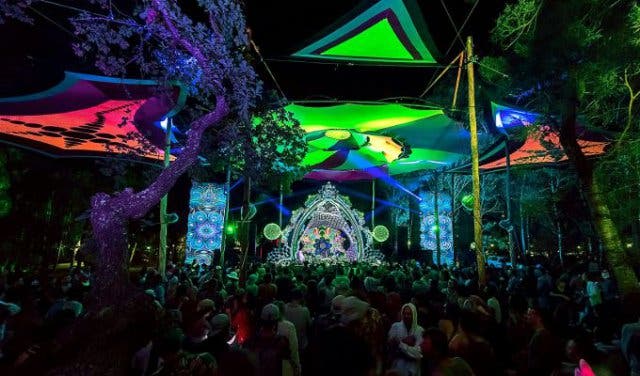 LINE-UP AND ENTERTAINMENT
There is a chill floor with acoustic beats and ambient music where you can expect drumming, yoga and hula hoop workshops as well as discussions.
Explore the venue and look out for the fantastic fire poi show on Sunday evening at 10pm.
The main dance floor runs from 11am Saturday 20 until 4pm Monday 22 April. Music genres span psychedelic trance, progressive trance and fresh trance including four internationals and 20 local DJs.
LISTEN: PLASMOTEK (24/7 RECORDS)

✫ Animato (Iboga Records)
✫ Joti Sidhu (PsyChaos Records)
✫ Omega Flight (Phoenix Records)
✫ Deliriant
✫ iTone
✫ Rubix Qube
✫ Geometric Flux
✫ Abra
✫ Bruce
✫ Dave Mac
✫ Mark
✫ Dynamic Range
✫ Tune Raider
✫ Absynth
✫ Bernz
✫ Dala
✫ Jester
✫ Prefix
✫ Luna
✫ Josh Mac
✫ Gryphon-X
✫ Nicci
✫ Saai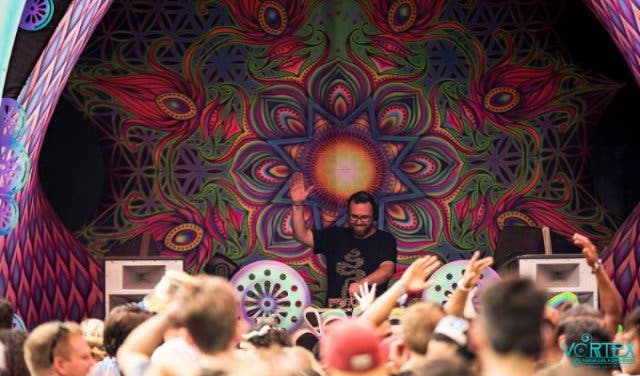 REFRESHMENTS AND RETAIL
There will be eight food trucks serving anything from wood-fired pizzas and pastries by Square Tomato to tasty Mexican flavours from Dos Chido. Crispy Gypsy's famous dipping sauce for chicken strips and chips will be available and The Heppie Chef are making gourmet toasties.
Your vegan and veg needs are met with ATMA's fabulous menu and halaal-certified Street Chef will do gourmet burgers. Oh So Peachy bring a super healthy menu including fresh juices and smoothies while Marley Coffee provides the caffeine kick.

Of course there's a fully-licensed bar and be sure to look out for the awesome cocktail cart. There will also be a range of stalls selling clothing, jewellery, crystals and authentic trance accessories in the trade area.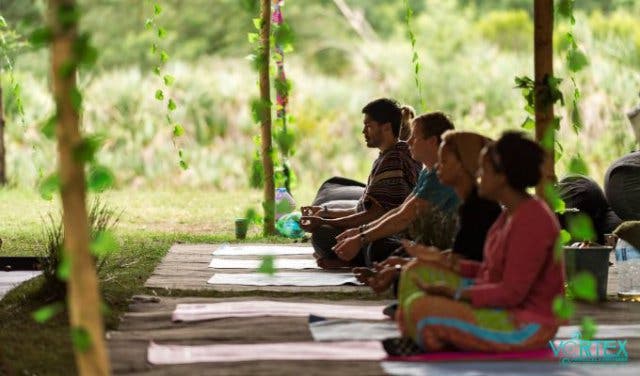 CAMP WITH YOUR CAR
At some festivals, you park your car in the parking lot and carry all your camping gear to your spot. But this Vortex offers you various options. There is a camping area behind the main stage where cars are not permitted, but in three other spacious, tree-shaded areas, you can park along the roads and camp in front of your car.
Marshalls will direct you to spots when you arrive. There is also a designated parking area (no tents), as well as an overflow parking area.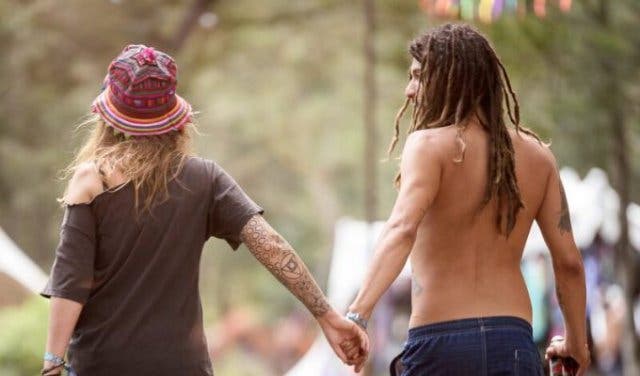 EXCLUSIVE ACCOMMODATION AND TOILETS
If you don't feel like pitching a tent, let the Soul Tree Tented Camp accommodate you in comfort in a private and secure area with exclusive toilets. Each luxury dome tent sleeps two people on comfy mattresses with white cotton linen, duvets and pillows. It costs R1950 per tent and you can contact tania@cybersmart.co.za for bookings.
TICKETS TO VORTEX PARALLEL UNIVERSE EASTER WEEKEND
Tickets (Saturday 20 April 8am–Monday 22 Apr at 5pm) are available for R570 and can be booked online. Presale tickets are available at various physical outlets such as Ska for R550. Tickets are available at the gate for R600 for the full weekend pass, for R480 on Sunday from 8pm, and for R320 for Monday from 8am. For more information, please contact +27(0)74 791 5555 or admin@intothevortex.co.za.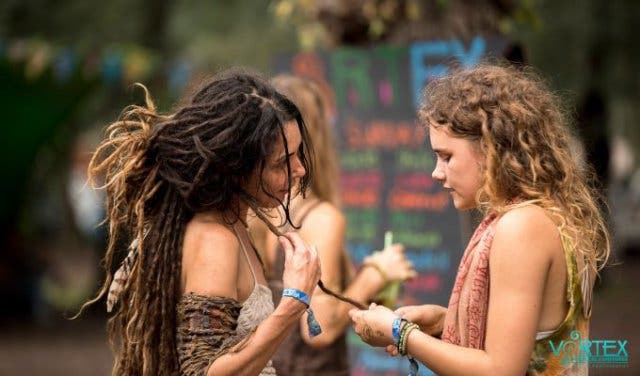 ---
If you like being outdoors, have a look at the Kirstenbosch Summer Concerts or check out the top camping sites.
Which is your favourite of these trance parties? How about other annual events? Here are our favourite annual events.
Do you know some Cape Town DJs? If you refer acoustic, here are great places to watch live music in Cape Town.
Supercharge your event? Our Events Support Programme gets results. Contact support@capetownmagazine.com or +27 (0)21 422 2444.
Use our events section for an up-to-date overview of what's happening in the city, 'burbs and dorpies. Join our newsletter and get quick access on the go by adding us to your mobile home screen for the ultimate guide to discoveries in Cape Town.

Follow and like us on Twitter ❤ Facebook ❤ LinkedIn ❤ Instagram ❤ Pinterest for updates.