Live Music And Comedy From The Comfort Of Your Lilo
Grab your festie-besties and celebrate Up The Creek's 30th reunion on the Breede River
Established in 1990, Up The Creek music festival is celebrating its 30-year reunion on the banks of the Breede River outside Swellendam from 6–9 February 2020.
Limited to 2 500 attendees, this music festival remains an intimate affair filled with live rock, folk and alternative music spread across four stages, including a stage on the river. The festival invites old and new Creekers alike to grab their favourite festival mates and celebrate Up the Creek's big anniversary.
View this post on Instagram
MUSICAL LINE-UP
Some of the biggest acts include Francois van Coke, Wonderboom, The Black Cat Bones, Shortstraw, Southern Wild with many other acts such as Hot Water, Amy Ayanda, Gerald Clark, Boyes Drive. Visit to see updates and the rest of the lineup for Up The Creek 2020.
BELLY-LAUGH OUT LOUD
Comedian Rob van Vuuren performed at Up the Creek many years ago as part of the act called Corné and Twakkie. In the spirit of the reunion, Rob will be performing stand-up comedy on Saturday as well as MCing the main stage that night. Other comedians joining the line-up on the Savanna Stage include Frizz Pop Comedy: Kate Pinchuck & Lindy Johnson.
View this post on Instagram
CAMPING AND GLAMPING ACCOMMODATION
Your ticket gives you access to the festival's various campsites including Country Club (no cars allowed) and the Hillbilly campsite (vehicles of any type allowed). Hot indoor and outdoor showers, plus indoor flushing toilets and portable loos are available throughout the festival grounds. And if you prefer more luxury than that, you have the opportunity to book yourself into a glamping site where tents and beds are set up prior to your arrival.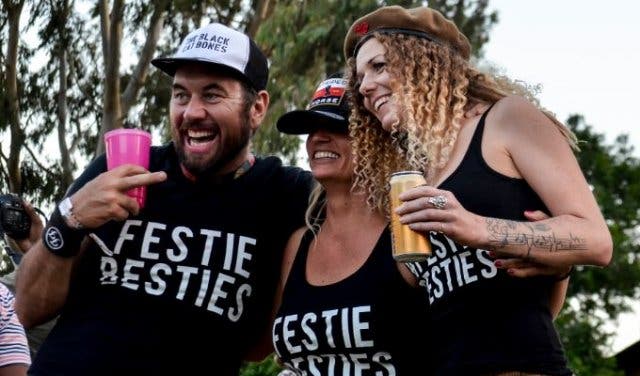 THE EVOLUTION OF THE FESTIVAL FROM 1990 TO 2020
Starting in 1990 the festival was merely a birthday party; your gift to the birthday boy was R100 contribution to the three bands playing that weekend on the Breede River. From 1991 onwards it was organised annually, sometimes bi-annually, as an official event open to the public. From around 2000, with Savanna on board as a sponsor, the festival expanded.
Between 2000 and 2010, when Up The Creek was one of only a few big festivals, it made a real difference to the music scene by hosting some South Africa's biggest success stories: Goldfish, The Parlotones, Prime Circle, Arno Carstens, Freshlyground, Jeremy Loops and more.
From 2012 onwards, ticket allocations increased every year, eventually tripling in size. Since then, the organisers decided to keep tickets to 2500 max, to stay in line with the venue and the vibe that took so long to build and nurture.
WATCH: WHAT TO EXPECT AT UTC 2020
WATCH: THROWBACK TO UTC 2005
ATTENDING UP THE CREEK 2020
Ticket prices start at R1090 and can be booked online. For more information, contact the organisers directly on caitlin@redhotevents.co.za or +27(0)21 510 0547. Plenty of free parking is available at the event and you can even book a return shuttle trip from Cape Town to the festival.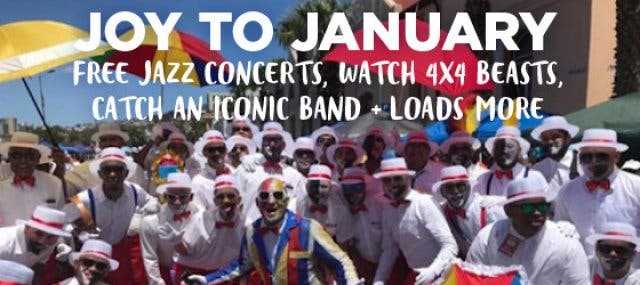 Learn about festival culture with this checklist to Cape Town festivals and pencil in your favourite ones thanks to our list of annual music festivals.
Find an event which is suited to your interests by checking our February events overview.
---
Supercharge your event? Our Events Support Programme gets results. Contact support@capetownmagazine.com or +27 (0)21 565 0415.
Use our events section for an up-to-date overview of what's happening in the city, 'burbs and dorpies. Join our newsletter and get quick access on the go by adding us to your mobile home screen for the ultimate guide to discoveries in Cape Town.

Follow and like us on Twitter ❤ Facebook ❤ LinkedIn ❤ Instagram ❤ Pinterest for updates.