Temporarily Closed: The Ritz's Stylish Champagne Bar is Where to Enjoy Your Sundowners
Temporarily closed: Sitting above 20 storeys the lounges are exciting additions to the Cape Town array of bars
NOTE: As of 2 July 2018, The Ritz Hotel has been temporarily closed due to a leasing agreement dispute. We don't have any further information but the management team have told us that they are working hard on reopening soon – we will announce it as soon as they do. Note that restaurants CASA and Top of The Ritz are also temporarily closed.
If you have any bookings at The Ritz or any of the restaurants or facilities, please know that you will be refunded. For queries on your existing booking, please contact virgil@theritzcapetown.co.za and eugene@theritzcapetown.co.za.
We'll keep you posted on the reopening. In the meantime, check out these exciting winter restaurant and experience specials.
...
When it comes to real estate, the mantra is "location, location, location". At Sea Point's new The Ritz Hotel, we can add "views, views, views".
Sitting above 20 storeys, the vista here is breathtaking to say the least, sweeping across the Atlantic Ocean and the city. As the sun dips below the horizon and the lights begin to glitter, a drink in the Champagne Bar is an absolute must this summer.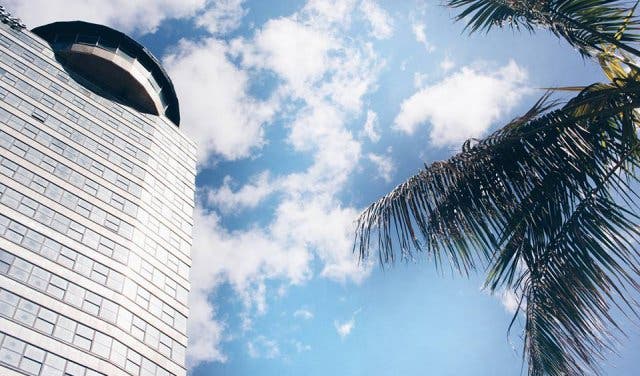 Below the legendary Top Of The Ritz restaurant is the tasteful and stylish Champagne Bar, where guests can celebrate the sunset with a flute of bubbles before dinner or on their way to a nightclub. The venue is intimate enough to make it perfect for private parties. A full bar service is available, and plentiful off-street undercover parking is available on the premises.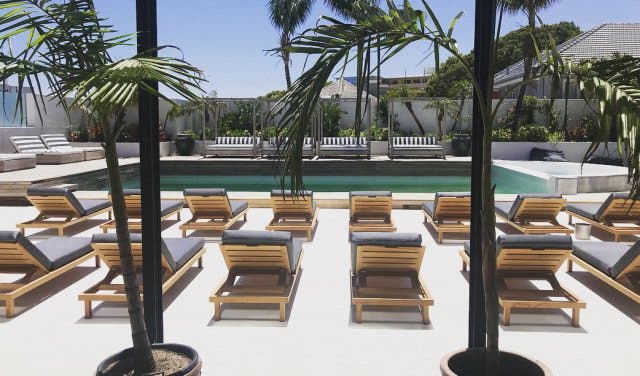 And about that view – a visit to the gentlemen's restroom is a unique experience.
For a full feature on this refurbished Cape Town hotel, read our guide to The Ritz hotel.
Dine in style with 360-degree views of the Atlantic Seaboard. Visit our write-up to Top of The Ritz Restaurant.
Lingering lunches meet poolside glamour – discover CASA and Cabanas at The Ritz hotel.
--------------------------
Looking for a place to enjoy a drink? Here is a guide to happy hour specials in Cape Town. Alternatively, check out this list of cool rooftop bars and places to enjoy sundowners in the city and surrounds.
...
Use our events section for an up-to-date overview of happenings in Cape Town. Also, don't forget to subscribe to our newsletter and if you have a smartphone, add m.capetownmagazine.com to your home screen for quick access on the go!
Follow us on Twitter, like us on Facebook, join our Google+ circle, connect with us on LinkedIn, check out our photos on Instagram and follow our Pinterest boards for updates on what's happening in and around the Mother City!