Relocated: The Hungry Herbivore Takeaway and Raw Vegan Cheesecake
The Hungry Herbivore Restaurant has relocated, but you can still order in. Plus, we know what's moved in its place in Orphan Street
Amy Scott and Brent Borman's vegan eatery venture began in January 2014. During a two-and-a-half year stint living and working in Thailand, the couple discovered a new appreciation for following a plant-based diet for health and ethical reasons. This inspired The Hungry Herbivore, an artisanal plant-based eatery and snack manufacturer.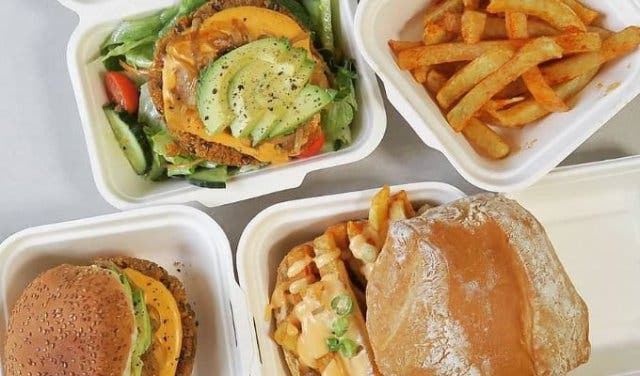 VEGAN TAKEAWAY
The Hungry Herbivore offers a delicious selection of vegan breakfast, lunch, drinks and dessert takeaways. There are multiple gluten-free options and your drink order comes with a paper straw! You can see the menu on Instagram or on their website. You can Whatsapp and collect (pay by cash, card or SnapScan) or order via MR D, Orderin, or Uber Eats.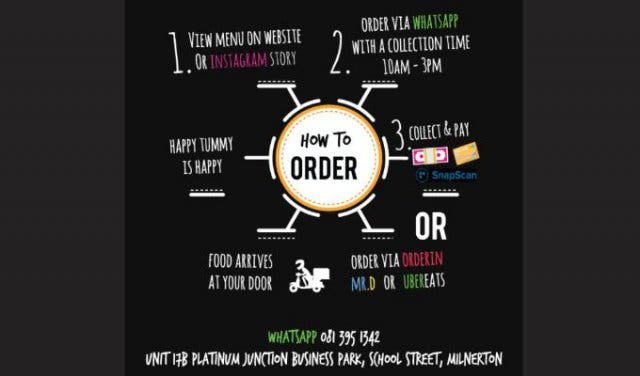 GLUTEN-FREE RAW VEGAN CHEESECAKE
The Hungry Herbivore hand-crafts gluten-free raw vegan cheesecakes for order and for resale. Their winning recipe for the base of the cheesecakes is made from dates, almonds, coconut and cocoa. The delectable Blueberry Vanilla, Salted Caramel and Double Choc cheesecakes are all made with combinations of cashews, coconut oil and coconut blossom sugar.
THE HUNGRY HERBIVORE
Address: 17B Platinum Junction Business Park, 4 School Street, Milnerton
Contact: info@thehungryherbivore.com, 082 395 1342 (WhatsApp orders) www.thehungryherbivore.com/
Opening hours: Mon–Fri: 10am–3pm
The Hungry Herbivore restaurant in Orphan Street has closed, but watch our video to relive the memories:
Video Credit: Josh Oates
What's moved in its place? Wedged like a little gem next to Orphanage, you'll find a new eatery called Jéan-Lucs Kitchen.
---
Have a look at our selection of healthy eateries in Cape Town.
Veggies rejoice! Here are some amazing vegetarian and vegan restaurants.
---
ABOUT #CapeTownMagNew:
#CapeTownMagNew discovers exciting new places in and around Cape Town and the Western Cape. CapeTownMagazine.com celebrates entrepreneurship by telling the unique story of your business. Follow #CapeTownMagNew on Twitter and Facebook to stay up to date on new places and experiences or read more here about new places in Cape Town.
---
Use our events section for an up-to-date overview of what's happening in the city, suburbs and dorpies. Join our newsletter and add capetownmagazine.com to your mobile home screen for quick access.

Follow and like us on Twitter ❤ Facebook ❤ LinkedIn ❤ Instagram ❤ Pinterest for updates.