Lily's Restaurant in Mouille Point
Your quintessential hotspot in Cape Town
Our favourite little corner of the beautiful Mother City is Mouille Point and the insta-worthy pics we get there every time we visit make it well worth the mission. Now we have a much better reason to visit - Lily's, the latest addition to Beach Road.
Lily's is the perfect combination of sophistication and relaxation. You can park off in a picturesque venue for a quick breakfast, late lunch or intimate dinner. The menu's variety will have you a bit stumped because of the plethora of palate-pleasing dishes, but trust us this is a great problem to have.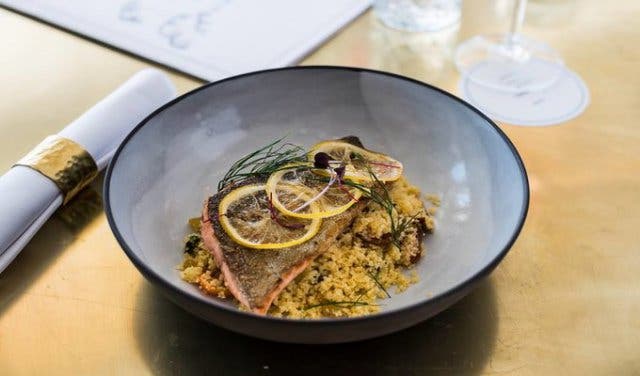 Here are some mouth-watering suggestions to try out; The breakfasts here will have your tastebuds dancing with joy especially if order the Lox on Bagel. This dish is smoked Norwegian salmon, capers, shallots, chives and Horseradish creme fraiche, all served on a fresh bagel. Extraordinary bursts of flavour in one dish, pair this with an espresso and you are sorted for the day!
The Pulled Chicken Sandwich with aioli, Dijon mustard, with watercress and pickles on seed loaf ( or your choice of five other breads) is a great choice too. Our favourite part about this scrumptious dish is that is can be turned into a salad for R20 more - helping us be healthy!
If you happen to join the friendly staff for dinner then expect an incredible selection of mains from Fish and Chips to incredible Fried Chicken you can't go wrong with a hearty main dish. Don't worry non-meat eaters they look after you too with a delicious Buddha bowl - which has Quinoa, kale, garlic, baby spinach, almonds, halloumi, avocado and a boiled egg. Did we mention there is an incredible Mac 'n' Cheese with Gruyere, basil, garlic, and parmesan crust. Don't forget they have cocktails to pair with your meal with!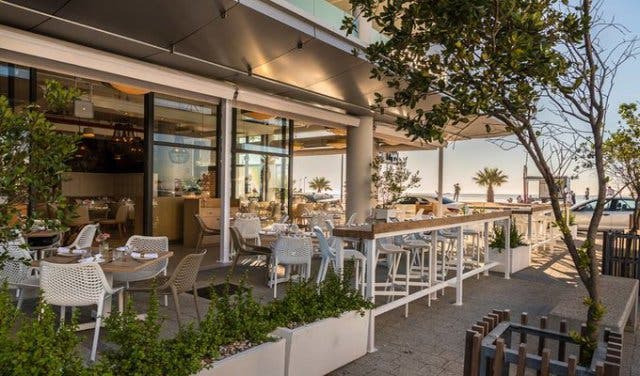 We love sitting with the ocean across the road and the fabulous interior to is the perfect backdrop for an aesthetic insta post.
Tip: Going at sunset will give you some incredible views for an early dinner.
Note: There is only street parking, so come a little earlier than your reservation. Alternatively catch an Uber (an excuse to have a thirst quenching cocktail!)
Opening Times: Monday - Sunday: 7.30 am - 10pm
Cost: Breakfast: R60-R115 | Lunch: R60 - R220 | Dinner: R85 - R220 | Desserts: R55 - R85
Shop 1 East-West Building | Cnr Beach Road and Surrey Place | Mouille Point | +27(0)21 204 8545
By Tarina Meiring
---
There's a new plant-based eatery in town, Mary-Ann's in Mouille Point.
It is winter time which means getting snug in great places - have a look at the winter accomodations around the city this winter season. Check out some of our favourite recipes this winter - with the Mulled Wine recipe to spice up your evenings.
Use our events section for an up-to-date overview of what's happening in the city, suburbs and dorpies. Join our newsletter and add us to your mobile home screen for the ultimate guide to discoveries in Cape Town.
Follow and like us on Twitter ❤ Facebook ❤ LinkedIn ❤ Instagram ❤ Pinterest for updates.