Table Mountain Has Graced Cape Town For Nearly A Quarter Of An Eon
Plus eleven other interesting and unknown facts about the Mother City's resident giant
Updated: 4 October 2019

Been up Table Mountain yet? Because the cableway that takes you up this 240-million-year-old mountain, one of the 7 Wonders of Nature, is 90. And back when it was first built in 1929, it could take only 25 people. Now a single journey can accommodate up to 60 and approximately 800 000 people visit Table Mountain every year. Here's more interesting facts you might not be aware of about the cableway and Table Mountain.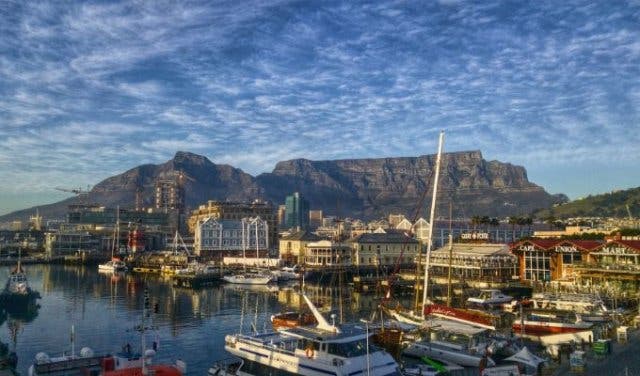 11 AWESOME THINGS YOU DID NOT KNOW ABOUT TABLE MOUNTAIN
The Table Mountain National Park is rich in floral biodiversity and forms part of the Cape Floral World Heritage Site – it is home to over 8200 plant species, of which 80% is fynbos. This is impressive if you consider that the British Isles is three and half times the size of TMNP, but only contains 1500 plant species.

Maclear's Beacon, which stands at 1086m above sea level (the highest point of the mountain), was built for a trigonometric survey in 1865 by Thomas Maclear, an Irish-South African stargazer, in his attempt to measure the curvature of the earth.

The original name for Table Mountain was "Hoerikwaggo" meaning "Mountain in the Sea", given to it by the Khoisan. This later changed when, in 1503, Portuguese explorer, Antonio de Saldanha, hiked the mountain (the first recorded hike in history) and renamed it Tabao de Cabo ("table of the Cape"). The name changed again in 1652, when Dutch settlers started referring to the mountain as Tafelberg.

The most common animal you'll find is a dassie (rock hyrax), the nearest relative to the elephant.

Once upon a time, Table Mountain was three times higher – due to years of erosion, it's become what we know today.

If not for the freshwater supply from Table Mountain's Platteklip stream, Cape Town would have been moved to a safer natural harbour such as where Langebaan is today.

According to UCT News, TMNP has the world's highest concentration of Peregrine Falcons, who, in the mid-20th century, were on their way to extinction. Now their populations are so strong that it's believed there are more Peregrines than there were pre 20th century.

According to the British tourism site, Bunac.org, Table Mountain has the world's highest commercial abseil location, standing at 112m.

Table Mountain is home to a handful of venomous snakes. These include the Cape cobra, puff adder, boomslang, rinkhals, and berg adder.

In 1970, Lady Anne Barnard, a Scottish socialite and travel writer, was not only the first European woman to climb Table Mountain, but she was also recorded as the first-ever woman to climb the mountain, according to SoftSchools.com, a website that teaches kids about South Africa.

The Table Mountain Cableway turned 90 in October 2019.
Compiled by Gary Hartley and Tessa Coetzee

---
All you need to know about the Lion's Head hike.

Eager to spruce up your general knowledge on the Mother City even more? Check out these 14 Facts That You Didn't Know About Cape Town.

Watch the adrenalin-pumping video of these rock-climbers who scaled Table Mountain and then jumped off it.
Take a piece of Cape Town wherever you go with these souvenirs.

---

Supercharge your event? Our Events Support Programme gets results. Contact support@capetownmagazine.com or +27 (0)21 422 2444.

Use our events section for an up-to-date overview of what's happening in the city, suburbs and dorpies. Join our newsletter and add us to your mobile home screen for the ultimate guide to discoveries in Cape Town.

Follow and like us on Twitter ❤ Facebook ❤ LinkedIn ❤ Instagram ❤ Pinterest for updates.