Things you must do on your summer holiday in Cape Town
Spend the summer sipping sundowners on the beach front in Cape Town
Last Updated: 14 November 2018
Cape Town has often been referred to as the continent of Cape Town by those amazed by its unique climate and its tendency to have scorching hot days when other South African cities are experiencing less-than-perfect days.

There's no better place to holiday in summer than Cape Town. Whether you hail from the Mother City or are travelling here for holidays, we bring you the 10 things you simply have to do while on holiday in Cape Town this summer:
1. CATCH A MOVIE WITH A DIFFERENCE
The Galileo Open Air Cinema is set in the middle of sprawling lawns in various locations across the city. Snuggle up to a loved one while watching your favourite movie underneath the Capetonian sky.
The Galileo Open Air Cinema is the perfect warm summer night experience; what better way to cool down than enjoying the great outdoors? The scenic cinema showcases contemporary classics almost every night of the week. The venues include Kirstenbosch, the new Battery Park at the V&A Waterfront and the Cape Winelands plus the inner city. Families can also look forward to a children-friendly movie at the Kelvin Grove Club for Family Sundays during the December school holidays.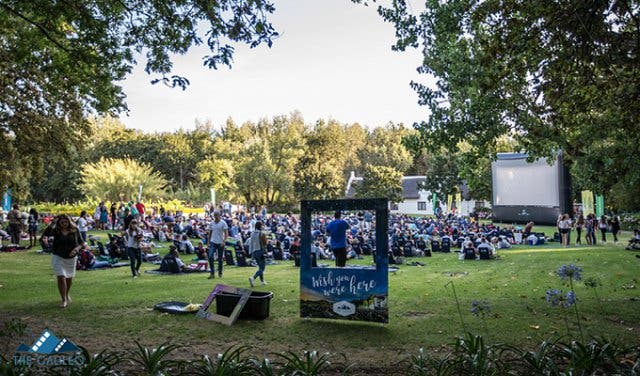 2. IMPRESS YOUR GUESTS WITH THESE FESTIVE AMERICAN COCKTAIL RECIPES
It's easy to mix tasty whiskey cocktails at home – you just need to get the balance right, and, most important, make sure a good whiskey is the king in your cocktail. American Whiskies cocktails are ideal for entertaining: they are a great fit for fireside entertaining, intimate dinners or garden parties. Impress your guests with these three American Whiskey cocktail recipes. The growing trend of whiskey cocktails is taking both Cape Town and the world by storm, so join in on the mixology fun and try these American Whiskey cocktails at home. They're ideal for entertaining and are a great fit for fireside entertaining, garden parties and more.


3. SIP COCKTAILS ON THE BEACH OR HAVE SUNDOWNERS ON THE BEACHFRONT
There's no better way to get into summer holiday mode than sipping cocktails on or near the beach. For a chilled sunset experience, head down to the many sundowners spots on Camps Bay beach front or for arguably the best sunset views in Cape Town, head to Blue Peter in Bloubergstrand. Sip cocktails on the beach or have sundowners on the beach front.


4. ENJOY THE NIGHTLIFE
There's so much do in Cape Town when the lights go out. Enjoy intimate theatre shows, big budget theatre productions, nightclubs, bistro's, world class restaurants and much much more. With so much after dark fun to be had don't let us catch you holed up inside on summer nights! Take your pick of the hottest clubs in Cape Town from our popular nightlife section.


5. DINE AL-FRESCO
Being on holiday is all about throwing caution to the wind and being carefree. What better way is there to be free than to eat outdoors. Why not escape from the table and try something a little different for breakfast, lunch, and even dinner.
Pack a picnic and have lunch on the beach or in the park. Many places like Groote Constantia's Simon's, Rotisserie 360 in Bree Street Cape Town or Dial-a-picnic provide readymade picnic baskets. Otherwise, if you're not the picnicking type, visit one of the many relaxed and chilled out open air restaurants in Cape Town.


6. LAZE ON THE BEACHES IN CAPE TOWN
Cape Town is one of the best sun, sand and sea destinations in the world. No matter what your mood, you'll find the beach to suit you along the Cape Town coastline. Whether you're looking for peace and serenity, bikini-clad beauties or sports and plenty of action, you are sure to find it on our shores. Read our selection of the top beaches in Cape Town.


7. SPEND AN AFTERNOON IN THE WINELANDS
Whether you are a wine connoisseur or you just enjoy the ritual of sipping on a glass of wine while engaging in good conversation, you'll enjoy being a wino for a day in Cape Town's wine capital. Lounge outside at quaint cafes, dine amidst the oak barrels or venture into the formal tasting rooms for more educational tasting sessions. Read all about things to do in the Winelands in our very comprehensive winelands section.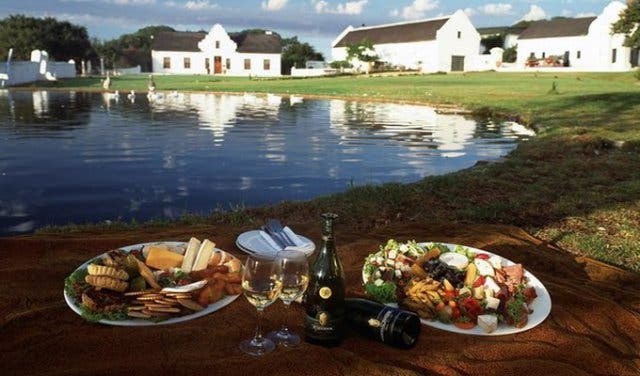 8. GET ACTIVE
Cape Town has been blessed with some of the most breathtaking natural landmarks in the world. We don't need to tell you about the beauty of Table Mountain, the spectacular hiking trails all around Cape Town or the wonders of the Cape coastline. Spend an afternoon or two – or three – exploring the beauty of Cape Town the way god intended – on your own two feet! Read all about the ways to get active in nature in our Things to do section.


9. GRAB SOME CULTURE
The many cultures in Cape Town are not be overlooked. Make sure you check out the history behind Cape Town today by spending some time in the many museums and National Monuments around Cape Town. Find out all about the cultural experiences to be had in Cape Town in our handy Things to do section.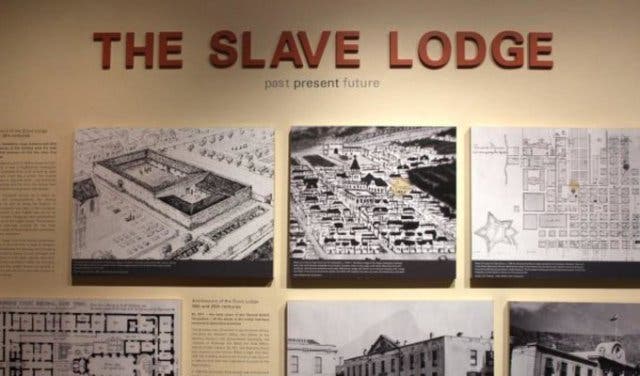 10. MARKET TO MARKET
Shop up a storm in Cape Town's many markets. Cape Town's markets are perfect for finding souvenirs of your trip and gifts for family and friends. For African treasures, visit the legendary Green Market Square in Cape Town's City Centre.
For a more laid-back market experience, try the Sunday Hout Bay Market which showcases many of Cape Town's talented artists and craftsmen. Other markets include The Kirstenbosch Gardens Craft Market, The Saturday Neighbourgoods Organic Market at the Old Biscuit Mill in Woodstock and the Saturday Willowbridge Slow Market. Find all the markets in our events section - there's a market for every day.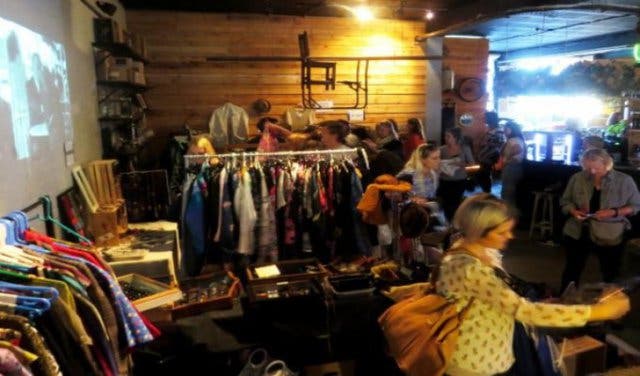 11. LEARN HOW TO KITESURF
You can't ignore the call of the waves when you're on holiday in Cape Town. There's no better way to enjoy summer than to learn a great new way to unwind. There are many surf schools and kite surfing school around Cape Town that offer lessons at reasonable prices. Read about the kitesurf schools in Cape Town.


---
Plus: Check out our selection of special and unique day tours in Cape Town and Western Cape.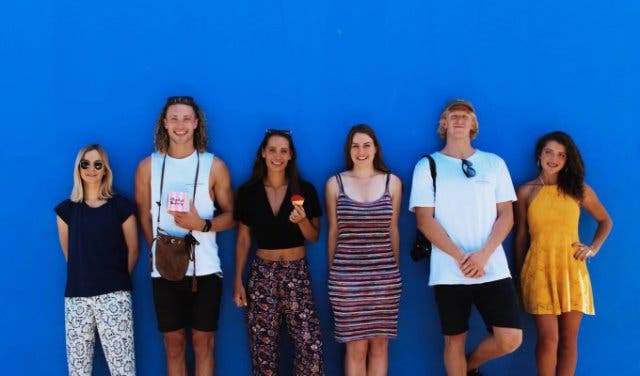 And: Discover (and swim for free at) these special and hidden tidal pools in Cape Town.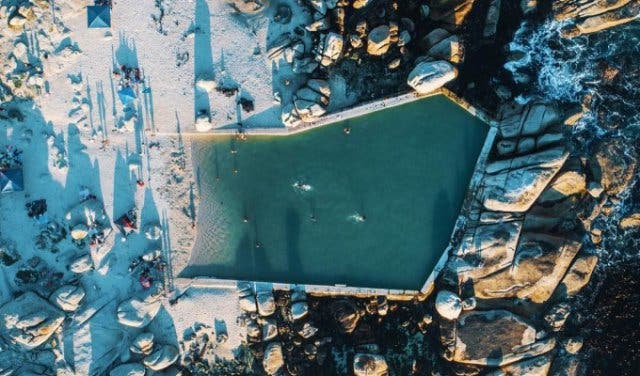 Kick off summer by visiting the Tesselaarsdal Annual Festival.
Discover Cape Town, explore the Garden Route, go on safari, or design your own adventure through Agetaways.
We celebrate the heroes that will get us home safely this festive season with Bavaria.
---
Use our events section for an up-to-date overview of what's happening in the city, 'burbs and dorpies. Join our newsletter and get quick access on the go by adding us to your mobile home screen for the ultimate guide to discoveries in Cape Town.
Follow and like us on Twitter ❤ Facebook ❤ LinkedIn ❤ Instagram ❤ Pinterest for updates.