Light And Bright Oasis To Relax And Learn Art Skills In The City
Art gallery, a kids' corner designed by a 4-year-old, and pink babycinos
The name is inspired by a book from antiquity called the Ladder of Divine Ascent, which speaks of a path of growth and ascent towards perfection. At The Ladder on 136 (on Bree Street), husband-and-wife team Nicholas and Anastasia Esterhuizen hope to imitate this desire for constant growth in their art as well as their offerings at the gallery, coffee shop, and artist-led workshops.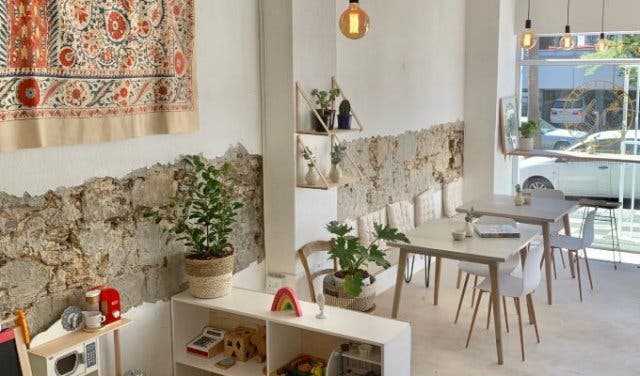 THE GALLERY SPACE
The Ladder is in a historical building which dates from the 1800s and was originally a storehouse which ended up being a brandy store. The space has been transformed into a light and bright city oasis. The decor is minimalistic with whitewashed walls and a neutral palette with some natural elements of wood and organic ceramic pieces and floral decor. Opened-up sections of the walls reveal the old brick and stonework.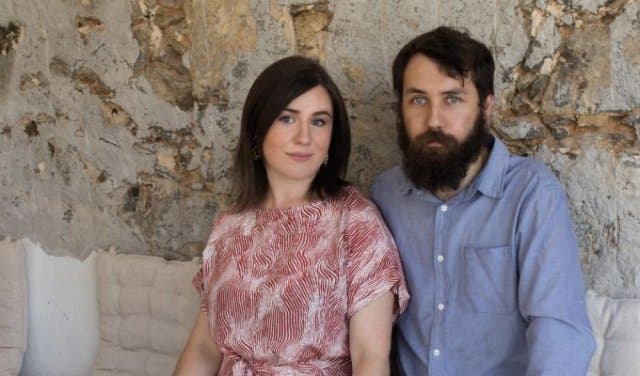 The Ladder is divided into the coffee shop and gallery on the ground level, and the art studio is on the mezzanine level at the back. Nicholas and Anastasia work on their own art commissions and run workshops from the studio. You are always welcome to pop in and take a look at what they are up to.
They are currently exhibiting hand-stitched Suzani carpets - beautifully embroidered silk suzanis made in Uzbekistan from Manina Bauman's collection.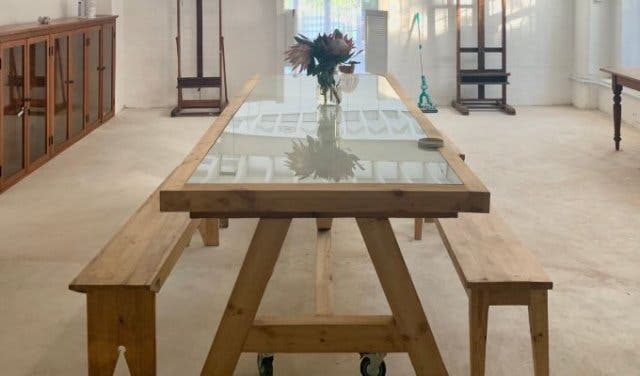 ART WORKSHOPS AND CLASSES
Classes range from printmaking to stained glass (R350–R900 per workshop). The main ethos behind offering the classes is to re-ignite a love for the traditional arts with an emphasis on craftsmanship and beauty.
FIRST THURSDAYS
Visit the gallery and coffee shop on First Thursdays. From February onwards, Nicholas will be hosting an open studio with a talk on different artworks from the past starting at 6pm.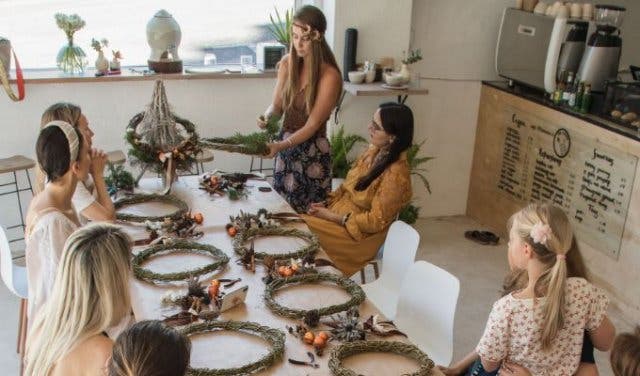 A KIDS CORNER DESIGNED BY A 4-YEAR-OLD
The kids' corner was specially designed by the couple's 4-year-old. It offers drawing easels and an array of toys for all tastes. There's a parents bench right next door for moms and dads to watch while their little ones play.
BAGUETTES, PINK BABYCINOS AND MORE
The simple coffee shop menu emphasises quality. The coffee is a drawcard in itself; beans are sourced from a small, artisanal Simon's Town-based roaster, the Blue Door.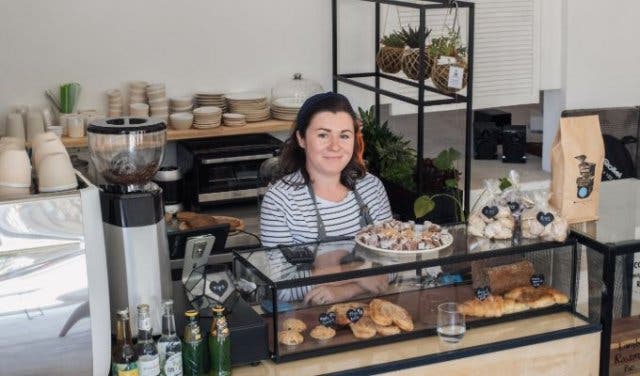 The Ladder also offers babycino including the popular pink one made of frothed milk and beetroot powder. For the health-conscious, smoothies are available such as the Leaf Me Alone health smoothie.
The most popular food items are the baguettes, competitively priced at R42–R58. Choose from options ranging from the traditional BLT baguette with added blue cheese, a chicken mayo and avocado baguette, or the beetroot and cottage cheese and basil baguette. Other food items include pastries and gourmet pies.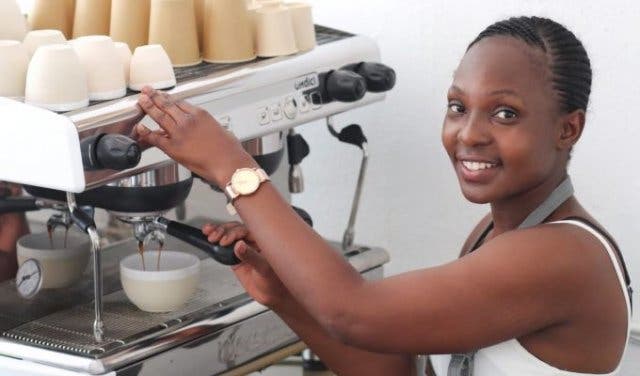 Come to The Ladder on 136 for the relaxing atmosphere, the excellent coffee and an opportunity to learn more about the world of traditional arts.
THE LADDER ON 136
Address: 136 Bree Street, CapeTown CBD
Contact: theladderon136@gmail.com, +27(0)82 451 1572, theladderon136.com
Hours: Coffee shop: Monday–Friday 7:30am – 4pm, open on the weekend for workshops according to the online schedule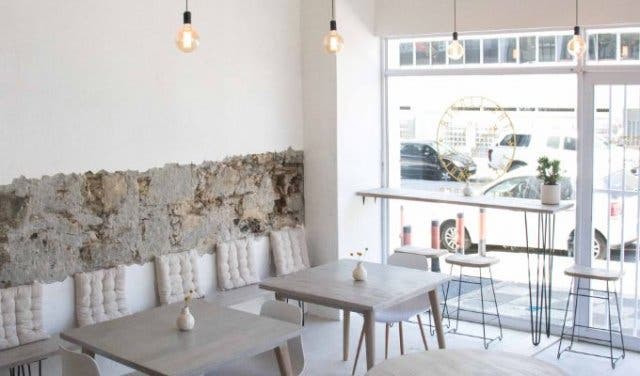 Images: Anastasia Kondratyeva from 2oceansphotography
---
ABOUT #CapeTownMagNew:
#CapeTownMagNew discovers exciting new places in and around Cape Town and the Western Cape. We celebrate entrepreneurship and we tell their unique stories.
Follow #CapeTownMagNew on Twitter and Facebook for the latest updates or read more here about new places in Cape Town.
PLUS: NOMINATE A FRIEND'S NEW BUSINESS
You never forget the people who supported you when you first started out. That's why we're giving you the chance to nominate your family member or friend's new business to win R60 000's worth of activations. Just click to fill out a form (less than a minute) to nominate a new business.
---
How many have you checked out of these galleries in Cape Town?
Here are some great suggestions for celebrating First Thursdays.
Support independent artists, galleries, art and coffee at Ground Art Caffe.
Keep them entertained with a host of things to do with kids.
While you're in the area, explore Bree Street.
---
Use our events section for an up-to-date overview of what's happening in the city, 'burbs and dorpies. Join our newsletter and get quick access on the go by adding us to your mobile home screen for the ultimate guide to discoveries in Cape Town.

Follow and like us on Twitter ❤ Facebook ❤ LinkedIn ❤ Instagram ❤ Pinterest for updates.