Awesome Adventures and Activities at These Epic Camp Sites
From dog-friendly campsites, canoeing, and 4X4 drives to little-known gems
Last update: 13 March 2020
Experience the magic of camping in a natural cave in a private nature reserve, surrounded with rare Protea species, klipspringer, duiker, lynx, aardwolf, porcupine, and 85 species of birds. Or sleep in the only campsite beneath a canopy of trees in a thousand-year-old indigenous forest. Beaches, waterfalls, mountains, valleys; we've rounded up a selection of awesome campsites to choose from.
THE HEALTHY WAY TO BRAAI (AND GET RID OF MOZZIES)
Camping and braai-ing go hand-in-hand and this small donut-shaped firelighter is a must-have. FireSpark, created by Firefly Biofuel, is non toxic and is made from 100% biodegradable material that is petroleum free. The main ingredient is recycled coffee, which means it has double the burning time of other products (coffee burns hotter, longer and cleaner than petroleum) and there's no black smoke. The best thing is, one is all you need to get the fire going. Plus, it's a natural bug repellent because mozzies can't stand burning coffee grounds – perfect for those camping trips. Braai better with Firefly Biofuel.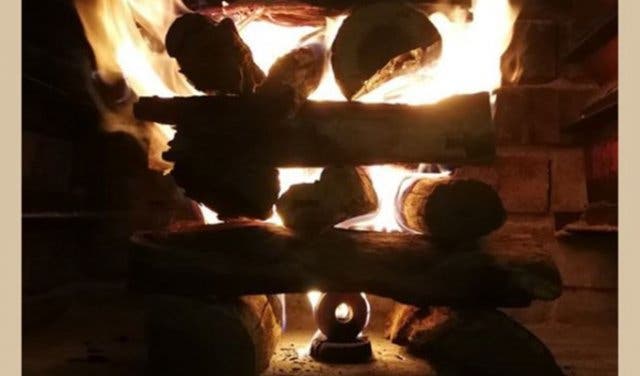 Unit 45, Platinum Business Park | Brackenfell | +27 (0)74 698 6144 | info@fireflybiofuel.com
EXPLORE A CAVE AND LOUNGE IN A ROMAN BATH
When the Montagu Guano Cave and tunnel was cleared of bat poop (guano) and excavated, thousands of spear-head artefacts were found. An archaeologist concluded that the cave, nestled at the foot of the Langeberg mountain range in the Klein Karoo, was an ancient tool factory site. At Montagu Guano Cave Resort you can take a scenic tractor or Jeep ride to the mountains to see the cave for yourself. At the resort, you'll find various accommodation options from campsites with taps and electrical points to furnished cottages.
Extra tip: Activities include horse riding, hiking, swimming in the pool or lounging in the 35-degree Roman baths.
Rates: From R80 per person

R62, Montagu | info@rmgc.co.za | +27(0)84 553 4187, +27(0)74 200 7292 | Montagu Guano Cave Resort website
BOUTIQUE TENTED CAMPS WITH HOT TUBS
You'll find AfriCamps' boutique glamping locations in 11 of the most beautiful spots across South Africa. Go glamping in totally unique locations – from the Cape Winelands, to Greater Kruger. Most of the camps offer lush hiking trails, streams, dams, game and wood-fired hot tubs. One even has three pools and waterslides. At each camp, the tents sleep up to five people and have all the comforts you could need. The spacious ensuite bathrooms are fully equipped, and units have both air-conditioning and fireplaces at AfriCamps.
Extra tip: Some locations are pet-friendly, so enquire ahead if you want to bring your pet along
Rates: From R1,190

11 locations | hello@africamps.com | +27 (0)21 300 5694 | Africamps website
SLEEP BENEATH A CANOPY OF TREES
Platbos is an indigenous forest featuring thousand-year-old trees growing in sandy, alkaline soil. Platbos translates to flat bush, and is named for its flat terrain. Conservationists are set on preserving the rich diversity of flora and fauna found here. The forest offers a choice of accommodation options such as remote log cabins and tented suites. The Owl Camp is the only camping stand available for guests to bring along their own tents or camper vans.
Extra tip: The campsite facilities (a hot water open-air shower, loo with a view, sink, fire pit and more) are for your exclusive use
Rates: From R350


Platbos Forest, Grootbos Road, Gansbaai | info@platbos.co.za | +27(0)76 923 3349 | Platbos camping website
NO POWER, PLENTY OF SWIMMING
Launch from the zipline on the river banks into the Breede River's deep swimming areas or hop onto a canoe for some river rafting at Rivierplaas. Playgrounds fashioned from fallen trees invite kids to be kids in a safe, family-friendly, outdoor environment. Rivierplaas is a working farm near Worcester, offering campsites for tents, caravans, and motor-homes. The grassy campsite with plenty of trees and shade has braai areas, and hot water showers, but no electricity. You can check the availability, price, amount of shade, size and facilities of each campsite online.
Extra tip: Bring your dog because the venue is pet-friendly
Rates: From R300 per campsite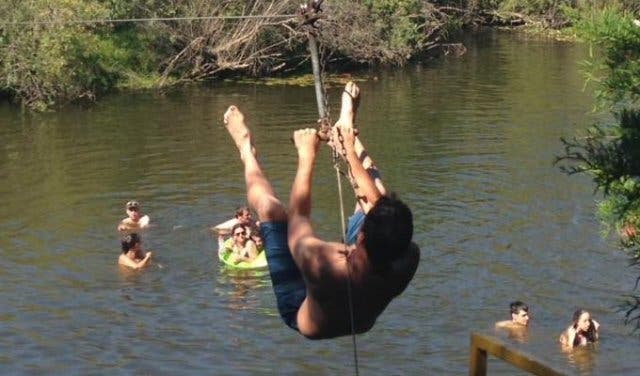 Rivierplaas, Scherpenheuwel Worcester | info@rivierplaas.co.za | +27(0)84 710 0139 | Book Rivierplaas camping online
HIKING, BIKING, AND FLOWING WATERFALLS
Sleep at the foot of the Olifantsrivier Mountains about 4km from Porterville at the 22 Waterfalls Holiday Farm. It offers campsites with or without electricity, accessible with or without 4x4s. You can also opt for self-catering chalets accommodating up to six guests. There's a hiking trail through fynbos and indigenous trees that takes you past 22 waterfalls. You could also test your skills on the up and down loops of the MTB single track or let the children loose on the family-friendly mountain biking trails.
Extra tip: You may fish in the dams, and children can see many animals at the working farm, and may even be lucky enough to spot klipspringer and ribbok.
Rates: From R280 per campsite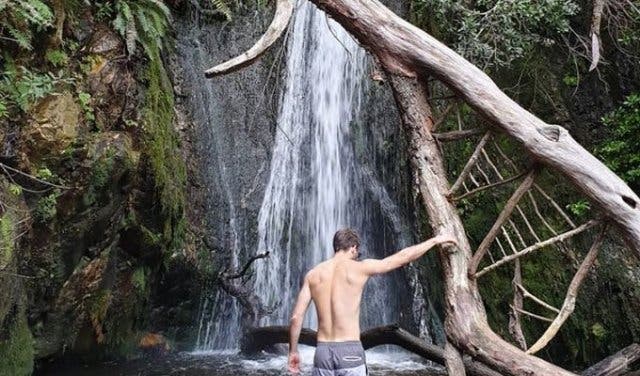 Waterval Private Nature Reserve, Porterville | bookings@22watervalle.co.za | +27(0)82 878 1358 | book 22 Waterfalls online
WEST COAST BEACH AND NATURE RESERVE
Silwerstroom is known as a venue for music festivals, but it's also a beloved resort with magnificent ocean views. Part of the Cape West Coast Biosphere Nature Reserve, between a tidal pool and the Silwerstroom River on the West Coast, Silwerstroom Resort fronts Silwerstroomstrand, so some of the campsites are a stone's throw from the beach. The resort offers braai and picnic facilities, campsites, and chalets.
Extra tip: If you think the location will inspire your team, conference facilities are available for approximately 20 people.
Rates: From R129 per campsite
View this post on Instagram
Silwerstroom Road, off West Coast Road, R27 | Silwerstroom.Resort@capetown.gov.za | +27(0)21 444 3605 | Silwerstroom website
CAVES, ROCKPOOLS, AND STARS IN THE CEDERBERG
Nestled on a farm in the heart of the Cederberg Wilderness Area lies Sanddrif Holiday Resort. The area is known for its spectacular rock formations, rock art, fynbos, and wildlife such as klipspringer. Accommodation consists of campsites with electricity points, and self-catering cottages. Things to keep you occupied include trail running, mountain biking, hiking, rock climbing, bird watching, stargazing, and wine tasting at the adjacent Cederberg Private Cellar.
Extra tip: You can cool off in the tranquil waters of the Matjies River or the sparkling clear Maalgat Pools (also known by some as the hippy pool), visit caves, and view San rock art.
Rates: From R280 per campsite


Sanddrif Holiday Resort, Rivier Street, Cederberg | sanddrif@cederbergwine.com | +27(0)27 482 2825, +27(0)44 004 0060 | Sanddrif Holiday Resort website
CAMP AT THE AFRIKABURN LOCATION
Kudu, gemsbok, duiker, tortoises, red hartebeest and zebra roam the Tankwa Karoo National Park which sits at the boundary of the Western and Northern Cape. Eight unique campsites are perched along the cliffs of the mountain; two at Langkloof and another six at Perdekloof. There are private bathrooms, braai facilities and kitchenette, but no electrical points.
Extra tip: If you're into adventure and a bit of adrenalin, there are some off-road tracks with two major 4x4 routes.
Rates: From R420 per campsite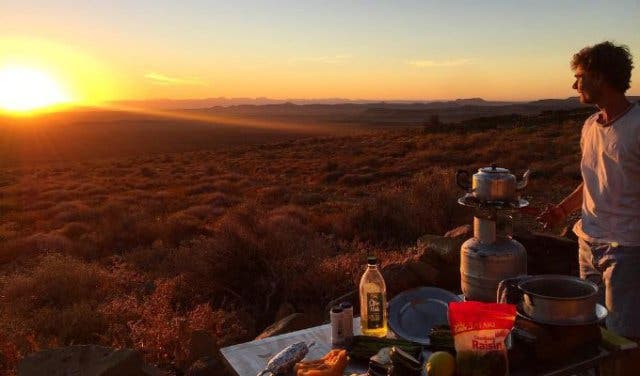 Tankwa Karoo National Park | +27(0)27 341 1927 | Tankwa Karoo National Park site
WATCH THE STARS, SWIM IN A DAM, CAMP IN A CAVE
A private nature reserve perched atop the mountains in Aurora offers views of St. Helena Bay. DanielsHoogte is a gem hidden a mere 90-minute drive from Cape Town. The reserve is thriving with fauna and flora ranging from rare Protea species to klipspringer, duiker, lynx, aardwolf, porcupine, and 85 species of birds. Guests can pitch a tent in a natural cave, accessible by road and equipped with a braai area and ablution block with solar-heated running water. Alternatively, stay in one of the self-catering cottages.
Extra tip: Take advantage of the hiking trails and cool off in one of the dams.
Rates: R600 per night for up to 4 people. Thereafter R150 pppn, Minimum 2 nights' stay, max 12 people per site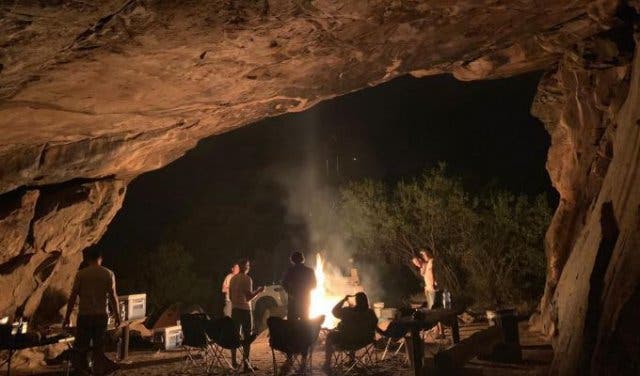 DanielsHoogte Private Reserve, Aurora | danielshoogte@dgtwines.co.za | + 27 (0)22 952 1740 | DanielsHoogte site
SOOTHING HOT SPRINGS IN CITRUSDAL
Lounge in pools that are naturally heated to over 40 degrees Celcius in the Olifants River Valley of Citrusdal. The Baths Natural Hot Springs is a relaxing getaway for nature-lovers all year round with hot and cold pools and spa baths, hiking trails, mountain biking, bird watching, tennis, trampoline, pool table, and a children's playground. Twenty-five shaded caravan and camping sites with braai facilities and electrical points lead to the resort's pools and hot springs.
Rates: From R120 per person per night
Extra tip: If you prefer, chalets and apartments are also available.
View this post on Instagram
Citrusdal | reservations@thebaths.co.za | +27 (0) 22 921 8026/7 | The Baths website
BIRD-WATCH OR SEEK ADVENTURE IN GREYTON
With 25 grass campsites along the banks of the Sonderend River, expect peace, calm and serenity at charming Oewerzicht in Greyton. Campsites feature reeded shade, power-points, and ablution and braai facilities. Swimming and tubing in the river are permitted, and you may bring your own canoes and fishing tackle. Bird watching enthusiasts will be pleased to know that blue cranes, secretary birds, and guinea fowl frequent the area. Plus, cyclists can challenge themselves on a 25km mountain biking trail. Glamping options and cottages with wood-fired hot tubs are available too.
Extra tip: Bring your dog because it's pet-friendly.
Rates: From R390 per campsite
View this post on Instagram
Oewerzicht Farm, Greyton | info@oewerzicht.com | +27(0)28 254 9831 | Oewerzicht website
FROM PEACEFUL PICNICS TO ADVENTUROUS ACTIVITIES
Dedicated to the conservation of Bontebok in Swellendam since the early 1800s, the Bontebok National Park Campsite comprises 41 camping and caravan sites close to the Breede River. Adventure activities in the area include hiking, mountain biking, bird watching and game viewing. Canoeing, fishing, and swimming are also available in the Breede River.
Extra tip: On the banks of the Breede River, "Die Stroom" is a popular picnic area with designated braai spots.
Rates: From R285 per campsite
View this post on Instagram
Lang Elsie's Kraal, Bontebok National Park | +27(0)28 514 2735 | Bontenbok National Park site
SURF, FISH AND PLAY ON THE WEST COAST
Just 5km from the popular surf spot, Elands Bay, is a historic World Heritage Site surrounded by natural beauty. Venstersklip offers cottages, rooms, a backpackers lodge, and camping. Different types of sites are suitable for camping and caravanning, offering different configurations of facilities, ablutions and parking. The area boasts wild flowers, fishing, surfing, bird watching, San rock art viewing, and more.
Extra tip: Venterklip's restaurant, The Tin Kitchen, serves homemade, locally sourced dishes in a 300-year-old barn or in the garden.
Rates: From R250 per campsite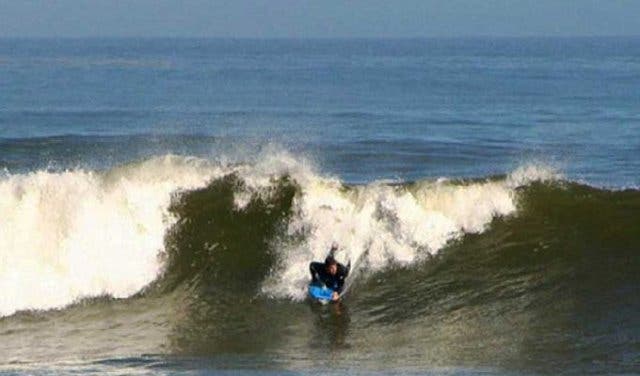 R366 Elands Bay, West Coast | info@vensterklip.co.za | +27(0)22 972 1340 | Vensterklip website
ANCIENT ART IN CEDERBERG WILDERNESS
Up in the Cederberg region's Olifants River Mountains, Beaverlac is a natural heritage site where you can check out several caves on the farm that are decorated with ancient rock paintings. Enjoy an early-morning dip in the dam, or pick one of the picturesque hiking trails and make your way along the river until you get to the rock pool where you can jump in for a swim. There are over 100 bird species, including the Cape rockjumper, the black eagle, the goshawk and the jackal buzzard. There's also a store that stocks a range of camping goodies like wood, wine, beer, ice, meat, tinned foods, toiletries, and more. Note that there is no electricity at this campsite.
Extra tip: Bring your dog because it's pet-friendly
Rates: R30 per car + R75 per person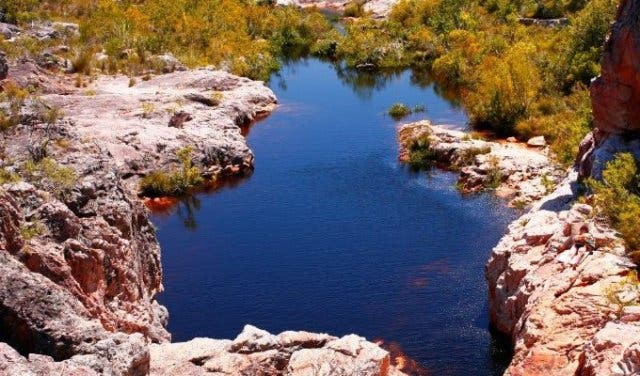 Grootfontein Farm, Porterville | beaverlac.kantoor@gmail.com | +27 (0) 22 931 2945 | Beaverlac website
CAMPING HACK: A GREEN TWIST ON FIRE STARTERS
What is a camping trip without a braai or campfire? Damp wood is no problem because Firefly Biofuel fire starters burn hotter and longer – 20 minutes – than petroleum-based products. It's made from recycled wood and coffee grounds, which means that it's safe for kids and pets, and (bonus) it acts as a bug repellant too. Even the packaging is eco-friendly: made from biodegradable recycled paper. Plus, these petroleum-free firelighters don't emit any black smoke and won't leave your fingers smelling like chemicals.
Extra tip: The new FireSpark Junior Coffee Firelighter is a smaller version that packs just as much punch, especially for green or wet wood. Firefly Biofuel fire starters are available from online stockists.
Price: R51

info@fireflybiofuel.com | +27 74 698 6144 | Firefly Biofuel website
---
Find out all you need to know about spring flower season in the Western Cape and spring flowers you can eat.
From the market named after a dog to a slow market in Langa, there's a lot to see at these City of Cape Town markets. We've also curated outstanding and out of town markets worth travelling for.
Be intrigued at these wonderfully unique Western Cape options for unusual accommodation. Enjoy a break without breaking the bank with these budget getaways and these prices are sure to make your wallet happy in our overview of winter accommodation specials. Also, check out our listing for camping options.
Take a dip in these heated pools and natural springs or dive into a tidal pool or natural rock pool or explore the coast to the mountain for incredible beaches in Cape Town.
There are four hot pools, accommodation for all budgets and various entertainment options at Goudini Spa.
Get your team together for team building or the perfect function venue.
---
Use our events section for an up-to-date overview of what's happening in the city, suburbs and dorpies. Join our newsletter and add capetownmagazine.com to your mobile home screen for quick access.

Follow and like us on Twitter ❤ Facebook ❤ LinkedIn ❤ Instagram ❤ Pinterest for updates.