12 Ways To Spend Your 67 Minutes This Mandela Day
We know you want to do good, but often don't know what to do and where to go. To make it easy for you, here are suggestions of simple and impactful causes to get involved in.
Last Update: 16 July 2019
Do-good drives don't have to be dull. You can laugh for change, make calming kits for kids in distress, give a child a book for R10, teach off-road driving skills or join a beach clean-up crew (and up your step-count at the same time).
IMPROVE DAILY LIFE IN GUGS
Join a three-day volunteer experience from 18 to 20 July in Gugulethu with NPO, Call 2 Care, and help improve the lives of residents by contributing to one of three projects: help build a water-wise veggie garden, paint an educational community mural or create a sensory corridor (imagine walls and floors with colourful instructions) around a playground.
Where to go: Esplanade Road, Century City, Cape Town, South Africa
Help long-term: There are a number of outreach projects and socially conscious events that you can be a part of on an ongoing basis.
Contact: +27(0)72 217 1296 or info@call2care.org.za
THE BEST MEDICINE
Madiba loved children and he loved to laugh. What better way to honour him than by supporting 67-Minutes of Laughter, a comedy show that's raising funds for the Nelson Mandela Children's Hospital in Jo'burg. For R167, you get entertained for 67 minutes by top-notch local comedic talent, including Carl Weber, Sifiso Nene and Gino Fernandez at the Cape Town Comedy Club.
Where to go: Cape Town Comedy Club, The Pumphouse, V&A Waterfront
Contact: +27(0)79 495 3989 or info@capetowncomedy.com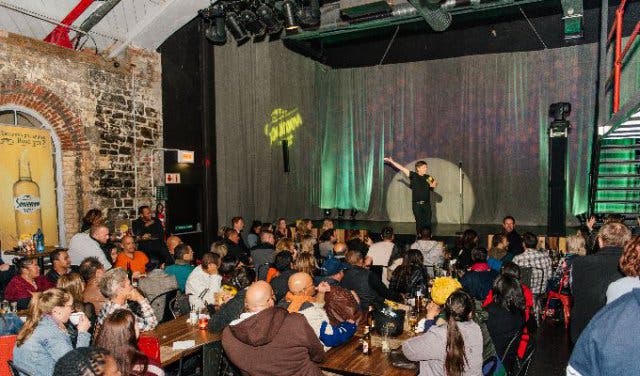 HELP KIDS IN DISTRESS
Imagine being in a classroom where lessons include maths, science, language and lying flat on your belly when you hear gunfire. That's reality on the Cape Flats, which is why Learning In Reach, an NGO that focuses on early childhood development and teacher training, is making calming kits for schools in gang-ridden areas. The kits will be placed in calming corners of classrooms across the Cape Flats, and contain items like finger labyrinths, playdough, ribbon dancers and other materials that can calm a child in distress. Help make these kits or raise money for Learning in Reach equip teachers with trauma training by crowd-funding R670.
For details on how you can get involved visit the Learning In Reach Website.
Where to go: Workshop 17, V&A Waterfront
Contact: +27(0)76 401 8503 or hello@learninginreach.org.za
GIVE A CHILD A BOOK
Book Dash is an NPO that brings together volunteers to create new African storybooks to distribute to early childhood development centres and kids' literacy organisations around the country. They'll be delivering a whole load of new books to kids this Mandela Day and are looking for donations of R10 between 17 and 19 July - each donation will become a new book that will be given to a child.
Where to go: Donate online
Help long-term: Book Dash runs similar book collaborative programs all year.
Contact: team@bookdash.org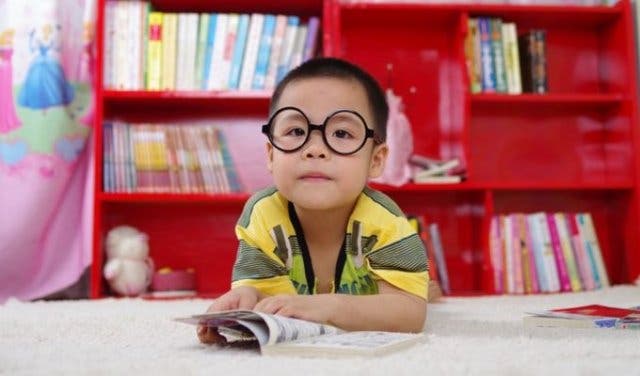 TEACH 4X4 SKILLS
Atlantis Dune Off Road Executive (ADORE) offers recreational driving experiences in the Atlantis Dunes and on 19 July, they're collaborating with the City of Cape Town to give driving and sandboarding experiences to 40 learners from the Atlantis School of Skills. To make this happen, they need help from 4x4 drivers.
Where to go: Visit online for details
Contact: adoreatlantisdunes@gmail.com
ONE MILLION STEPS FOR MADIBA
Join a group of 150 to each take 6700 steps and help clean up Blaauwberg Beach with Cape Town Beach Clean Up. The result? A million steps for Madiba and a whole lot less litter. Cross the finish line with three pieces of rubbish and you'll get a metal reusable straw for your effort. Tickets cost R100 and include a boerewors roll, a t-shirt made from recycled plastic bottles and your straw.
Where to go: Blaauwberg Beach Hotel, 106 Beach Boulevard, Blaauwberg
Help long-term: Make it a habit to take a rubbish bag with you whenever you hit the beach and fill it with rubbish.
Contact: +27(0)82 873 1962

BAKE FOR MENTAL HEALTH
The Friends of Valkenberg Trust is an NPO working in conjunction with hospital staff at Valkenberg Psychiatric Hospital to promote the recovery of those with serious mental illnesses. Join their Mandela Day cooking project and for 67 minutes, help prepare muffins for every Valkenberg patient. Or, donate non-perishables, gently worn clothing, bric-a-brac or R67.
Where to go: Valkenberg Hospital, 208 Observatory Road, Observatory
Contact: +27(0)21 4472092 (mornings only) or events@friendsofvalkenbergtrust.co.za
ONE FOR THE CORPORATES
Get a table of 10 together and attend The Big Issue's Mandela Day charity gala event, which this year includes a three-course dinner, live music and an auction. Tickets cost R1350 per person or R13500 per corporate table which includes one free full-page ad in The Big Issue magazine. Hot Water Band, Voice SA contestant Jeremy Olivier, and The Rainbow Academy (an NPO that trains disadvantaged youth in performing arts) will be playing.

Where to go: Pigalle, 57 Somerset Road, Green Point
Help long-term: Buy a copy of The Big Issue each month from vendors at traffic intersections across Cape Town (they make 100% profit), advertise in the magazine or support the Big 200 campaign by contributing R200 a month to help keep their doors open.
Contact: +27(0)21 417 1178 or candice.martin@mikatekomedia.co.za, alicia.english@mikatekomedia.co.za, +27(0)21 417 1154
BEACH CLEAN-UP
Grab a bucket from Blowfish restaurant in Dolphin Beach, Table View, and spend 67 minutes filling it with rubbish from the nearby beach. Blowfish has partnered with the Dolphin Beach Hotel to get as many locals as possible involved in doing some good for the environment this Mandela Day. Your reward? Return with a full bucket of rubbish and get a free coffee or tea.
Where to go: 1 Marine Drive, Table View
Help long-term: Make it your mission to fill a bucket with litter every time you visit your local beach.
Contact: +27(0)21 556 5464 or info@blowfishrestaurant.co.za
HELP KIDS READ
Help2Read is an NGO that implements reading programmes in under-resourced government primary schools and this year they need organisations, companies and individuals to take part in 67 minutes of reading at these local Cape Town primary schools: Cecil Road Primary, St Mary's Primary School, Sobambisana Primary School, Wemmershoek Primary School and Thornton Primary School.
Where to go: Unit B13, Century Square, Heron Crescent, Century City or alternatively online
Help long term: Help2Read runs similar projects, where they pay tutors to read for and help primary school kids learn to read in group or individual sessions.
Contact: +27(0)21 511 2399 or info@help2read.org
MAKE SOUP FOR THE HOMELESS
The ONOMO Hotel Cape Town Inn On The Square is partnering with NPO, Souper Troopers, to host a soup kitchen for the homeless. Public and private organisations and individuals are encouraged to make donations and to bring their veggie peeler and knives and come participate in the soup kitchen.
Where to go: 10 Greenmarket Square, Cape Town Central, Cape Town
Help long term: ONOMO Hotel Cape Town Inn On The Square runs and donates to various projects for the elderly, children and animals. Souper Troopers also runs monthly soup kitchens that you can get involved in.
Contact: ONOMO Hotel: +27(0)21 423 20150, Souper Troopers: info@soupertroopers.org, volunteer@soupertroopers.org or donate@soupertroopers.org
TREAT YOURSELF, DO GOOD
Grab some baked goodies from the Cape Quarter SPAR and Tops bake sale, happening this Mandela Day from 9:30am to 2pm outside their store. All proceeds from the sale go to charity. Or, stock up on Jenny Morris muffins - each muffin gives two homeless people safe shelter and warm food for a night at The Haven Night Shelter WO Cape Town. Place your order from Yumcious restaurant at the Cape Quarter for collection or go to Yumcious on Mandela Day to purchase.
Where to go: Cape Quarter, 27 Somerset Road, Greenpoint
Contact: Cape Quarter SPAR and Tops: +27(0)21 418 0360; Jenny Morris: jennym@gigglinggourmet.com
---
Not sure we celebrate Mandela day? Check out this video of the Elders which is sure to inspire you and if you are keen to check out all Cape Town's major landmarks of Madiba then see our recommendations while perusing through Tata's Mother City memories.
---
Use our events section for an up-to-date overview of what's happening in the city, 'burbs and dorpies. Join our newsletter and get quick access on the go by adding us to your mobile home screen for the ultimate guide to discoveries in Cape Town.

Follow and like us on Twitter ❤ Facebook ❤ LinkedIn ❤ Instagram ❤ Pinterest for updates.